In this second article, I continue my exploration into the delights which were exhibited between October 12th and the 21st in Singapore from more than 80 international brands.
For the Singaporean jewellery designer Simone Ng, the Jeweluxe exhibition served as a platform for the launch of a new high-end jewellery collection entitled 'Birds of Poetry'. Several dozen one-of-a-kind pieces have been inspired by the poems of Shakespeare, Keats and Shelley. Among all the varieties, the 'Paradiso' necklace - created in the form of a flock of birds in flight - stood out. The wings, as well as the body of the birds, have been encrusted with diamonds and decorated with mother-of-pearl, while one of the birds carries a 7.60 carat soft blue aquamarine in its beak that was mined in Santa Maria.
Two years ago, Michael Ko - the founder and chief designer of Caratell - showed me a beautiful oval emerald weighing 13 carats. It was mined neither in Colombia, nor in Zambia, but in Ethiopia. To my pleasant surprise, I was fortunate enough to encounter this extraordinary stone once more at Jeweluxe - only this time it was set in a luxurious necklace, adorned with diamond flowers and dragonflies.
Betteridge specializes in antique jewellery. However, one showcase from this American retailer was set aside for the work of the modern jewellery company David Michael. It was founded by twin brothers from Australia, David and Michael, who often spend several months on a single piece of jewellery. For example; it took 240 hours to create a fabulous pair of earrings that consist of a dragon and a phoenix embellished with rubies and diamonds.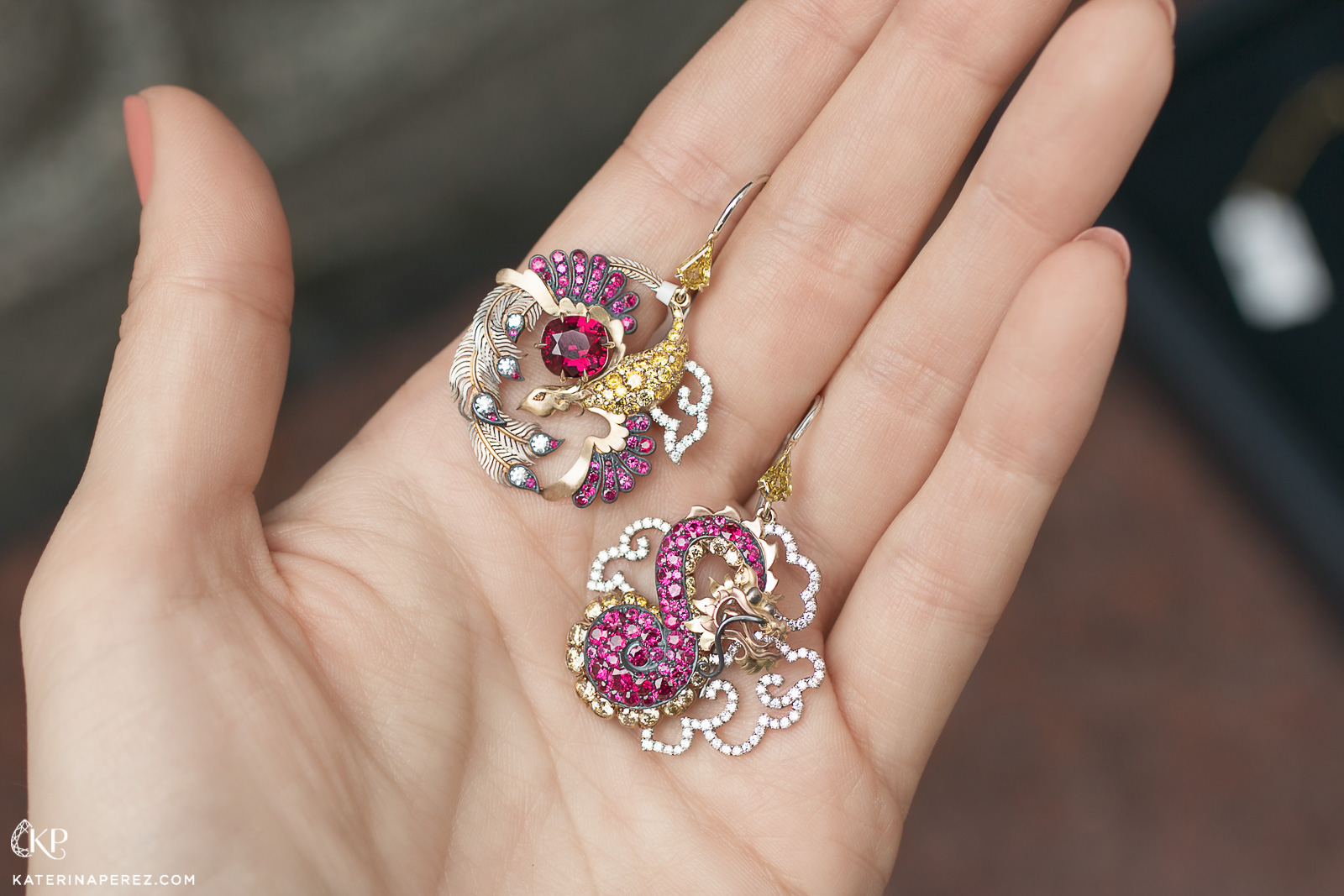 Every year, the famous American lingerie brand year Victoria's Secret creates a precious 'Fantasy Bra' bustier in tandem with various jewellers. The 2017 partner was the Lebanese brand Mouawad, who chose to display the results of their joint work at the exhibition: the 'Champagne Nights Fantasy Bra'. The delicate linen was inlaid with blue topazes, yellow sapphires and colourless diamonds. The total weight of the stones reached over 640 carats, and the price? USD 2,000,000.
The 'Butterflies in Love' necklace from the 'Eternity' collection by the Spanish brand Magerit is truly the embodiment of a romantic fairy tale. The narrative charts the story of a couple that could never be together, but whose souls found unity in the form of fluttering butterflies. They have been depicted on a gold pendant with both colorless and blue diamonds, made using Magerit's signature technique: miniature sculpture.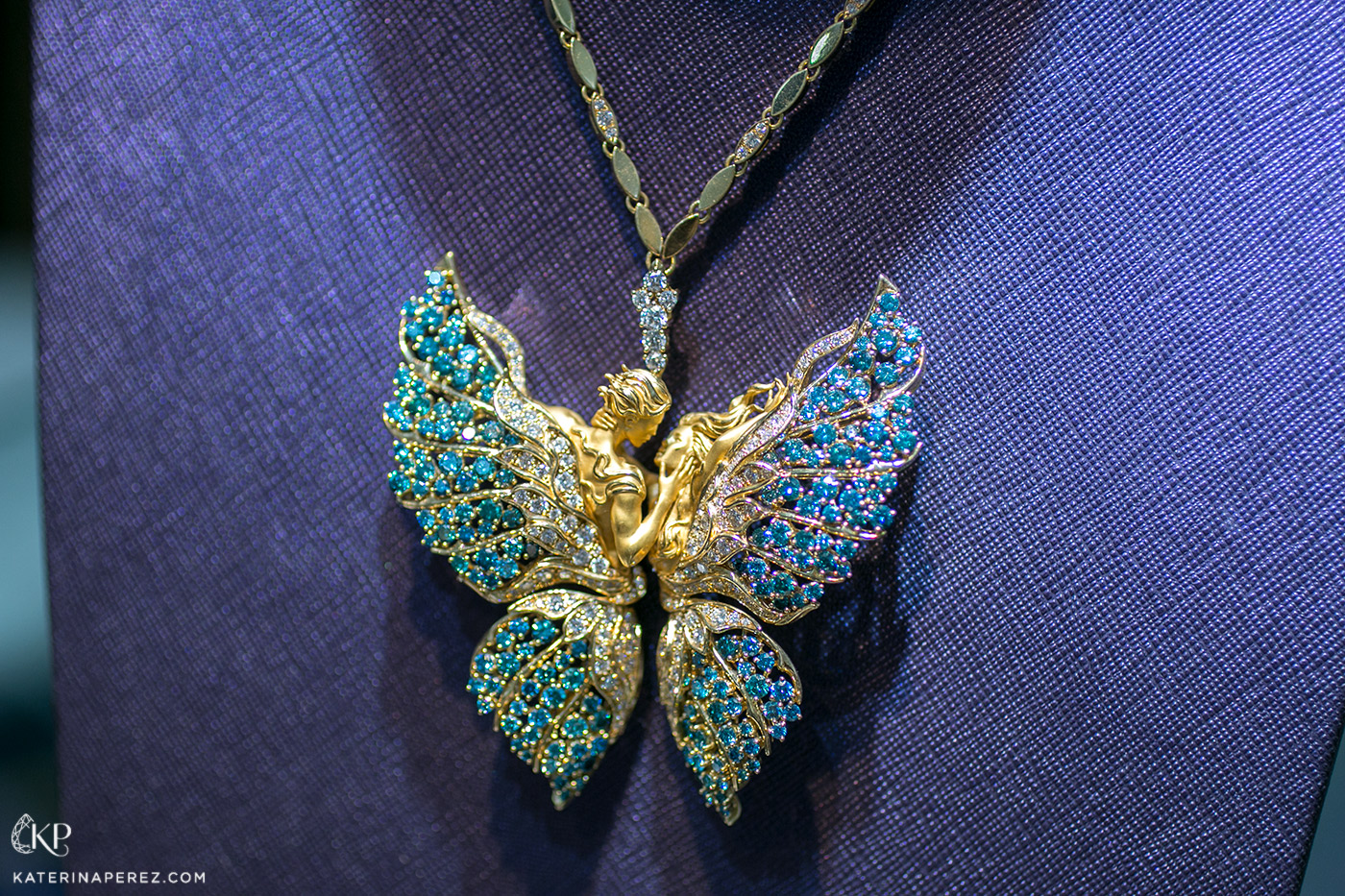 As you can see, some brands focused on impressive gems, others on intricate decorative elements, and a handful on the creation of innovative jewellery or truly original designs. It was precisely this broad variety that allowed any Jeweluxe visitor to find something that suited their taste.