There are just two men behind David Michael Jewels who are brothers – identical twins, in fact, called David and Michael, who create every piece by hand from start to finish. The young men were born and raised in New Zealand in a family headed by a jeweller who had worked at companies like Chaumet and Backes&Strauss. Later, the Robinson family moved to Australia and settled there, where David and Michael live up to this day.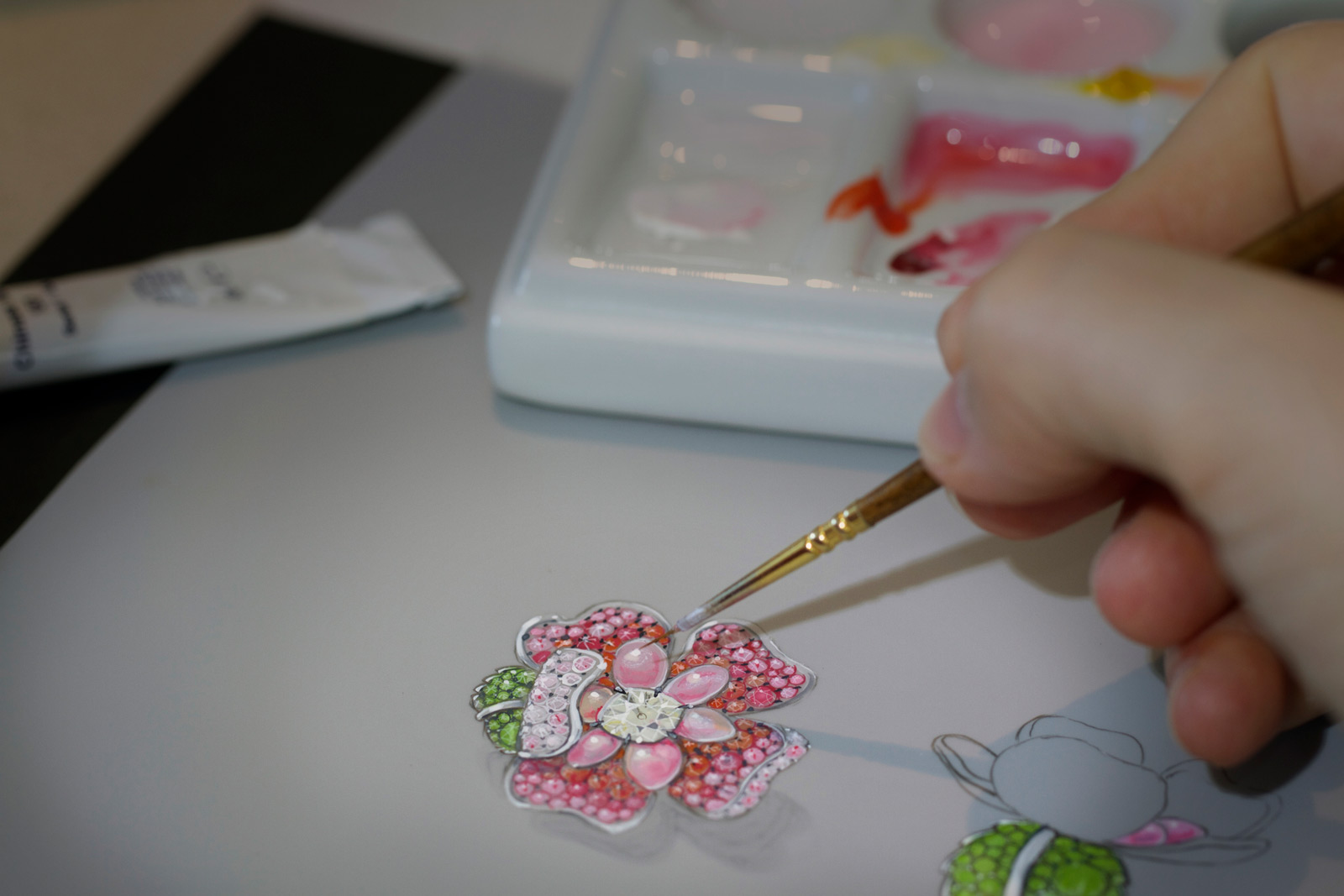 It seems that the twins have a "less is more" approach, reflected in everything they do: it can be seen not only in the pieces of jewellery themselves – of which there are only about 15 per year – but also in the scrupulous process implemented to create them.
"We make our pieces the same way they would have been made in the finest workshops a hundred years ago and do not delegate or outsource any part of the production of our jewels. Michael paints the designs by hand, then one of us makes it in our own studio workshop, including setting the stones – a process that most bench jewellers outsource. Then finally I do the photography of the finished piece and after which it is ready to go to its existing or future owner," says David.
In our world of technology and 3-modelling hand-drawn gouache designs are a particular style of art in its own right. Michael is generous with his time in creating a perfect picture and occasionally makes designs just for pleasure. "Although I see the concept of a jewel very clearly in my mind, I prefer to draw it up before using it as a reference during the process. While our pieces find loving homes with clients from all over the world, the remaining designs get filed away in our archives and stay with me. We spend a lot of time with each piece in our hands while creating them, so the gouache designs are my keepsake to remind me of that love. I suppose it's a bit like how a parent might hold onto a baby's tooth or lock of hair," says Michael.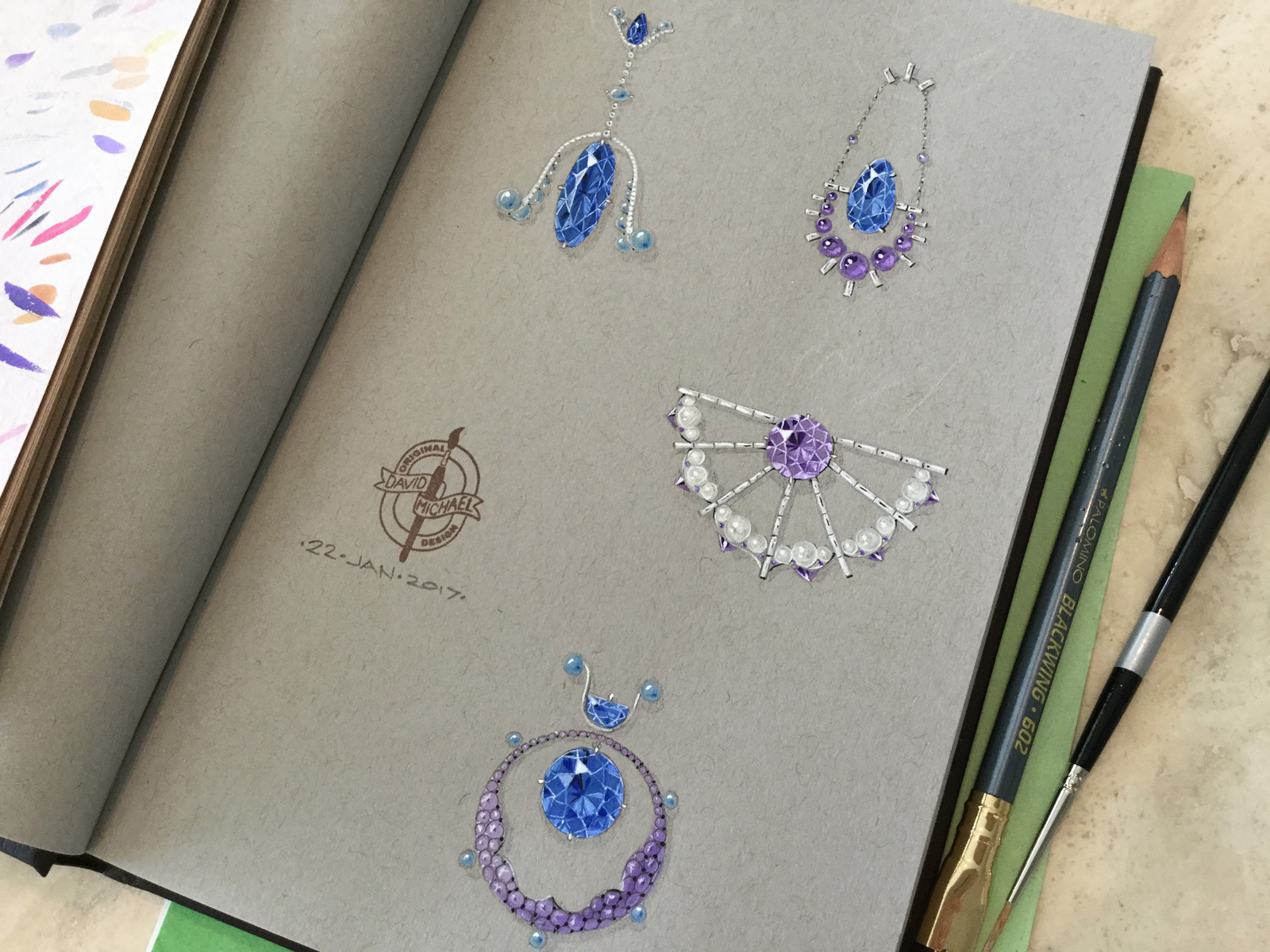 The brothers have a very selective approach to the materials they work with. If they choose a diamond as a central focal point in their design, the rock would either boast an unconventional cut, as in the "Lotus ring", or a coloured diamond, as in the flower-shaped pieces, or it will be a large sparkler like the 10-carat diamond in their classic looking ring.
Incidentally, in 2016 the Australian pink diamond mining company Argyle invited David Michael Jewels to participate in their diamonds tender and purchase their preferred, unique stones. This is an opportunity which is out of reach for many jewellers, as Argyle is highly selective about the people with whom they form working alliances.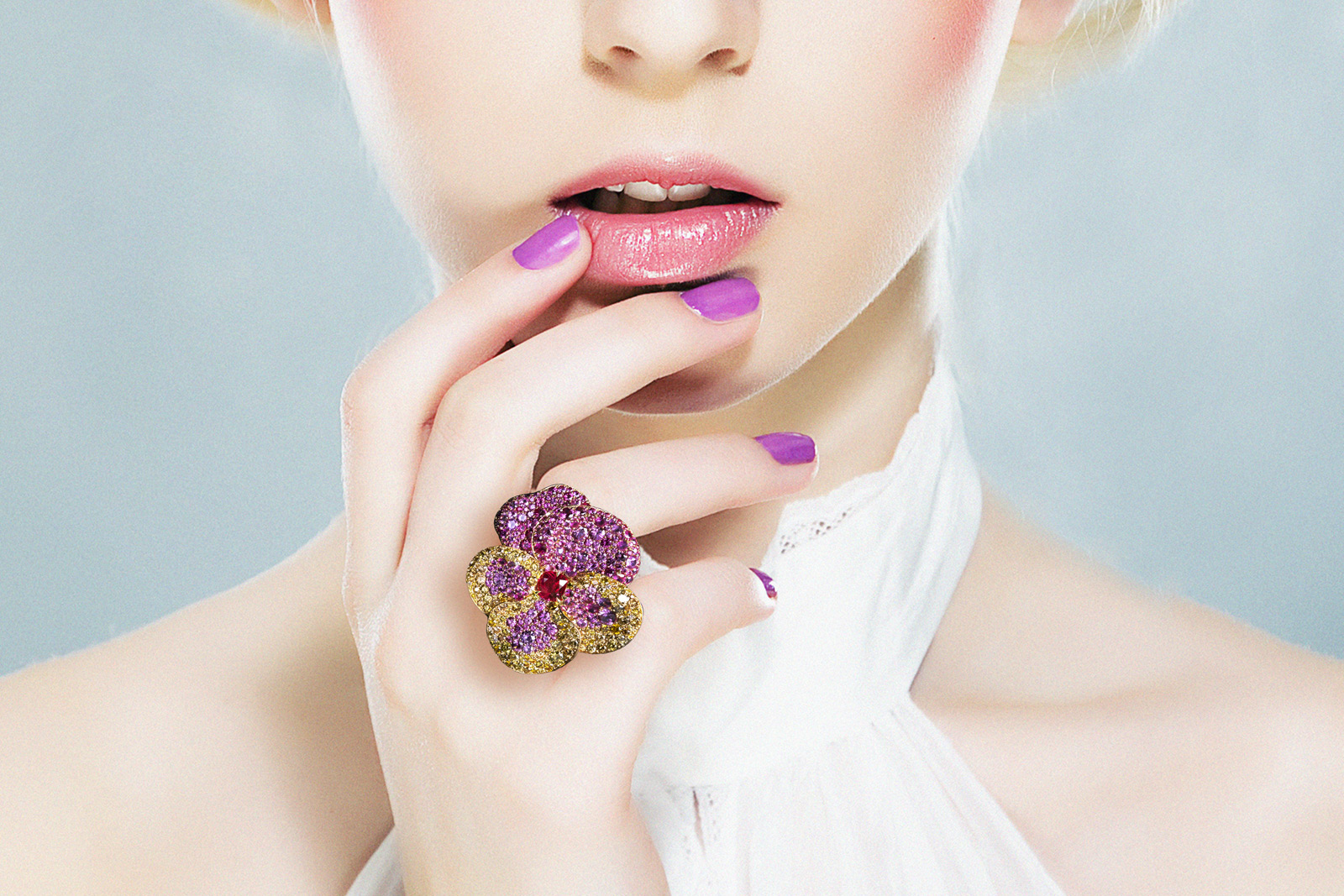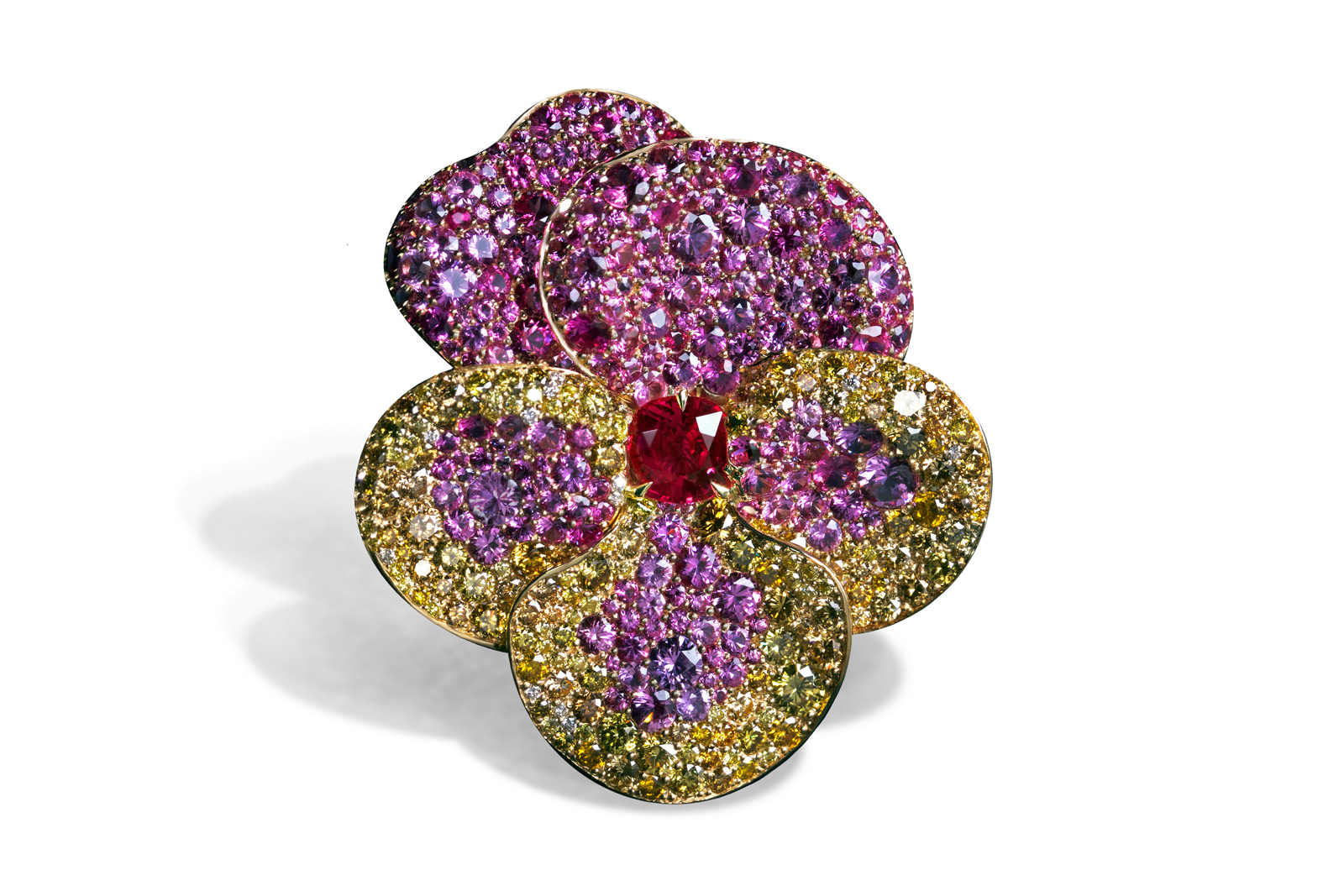 David and Michael also work with pearls and create pieces that are nothing like some classical forms we are used to. Instead they use exquisite golden pearls or rare pink and white conch variety. This is what adorned Antique Rose, a platinum ring with an old-mine diamond, rubies, pink sapphires, tsavorites and demantoids.
Having chosen the stones for the design and fashioned the mount from gold or platinum, the jewellers begin to set the gems, a process which often takes place under a microscope. David and Michael are both huge fans of "pave", in which dozens or even hundreds of stones are inlaid side by side. Take a closer look and you will see the stones covering not only the outer surface of jewels but also their hidden parts where pave is less noticeable: the entire length of the shank of the ring, for example, or on the inner side of the base beneath the centre stone.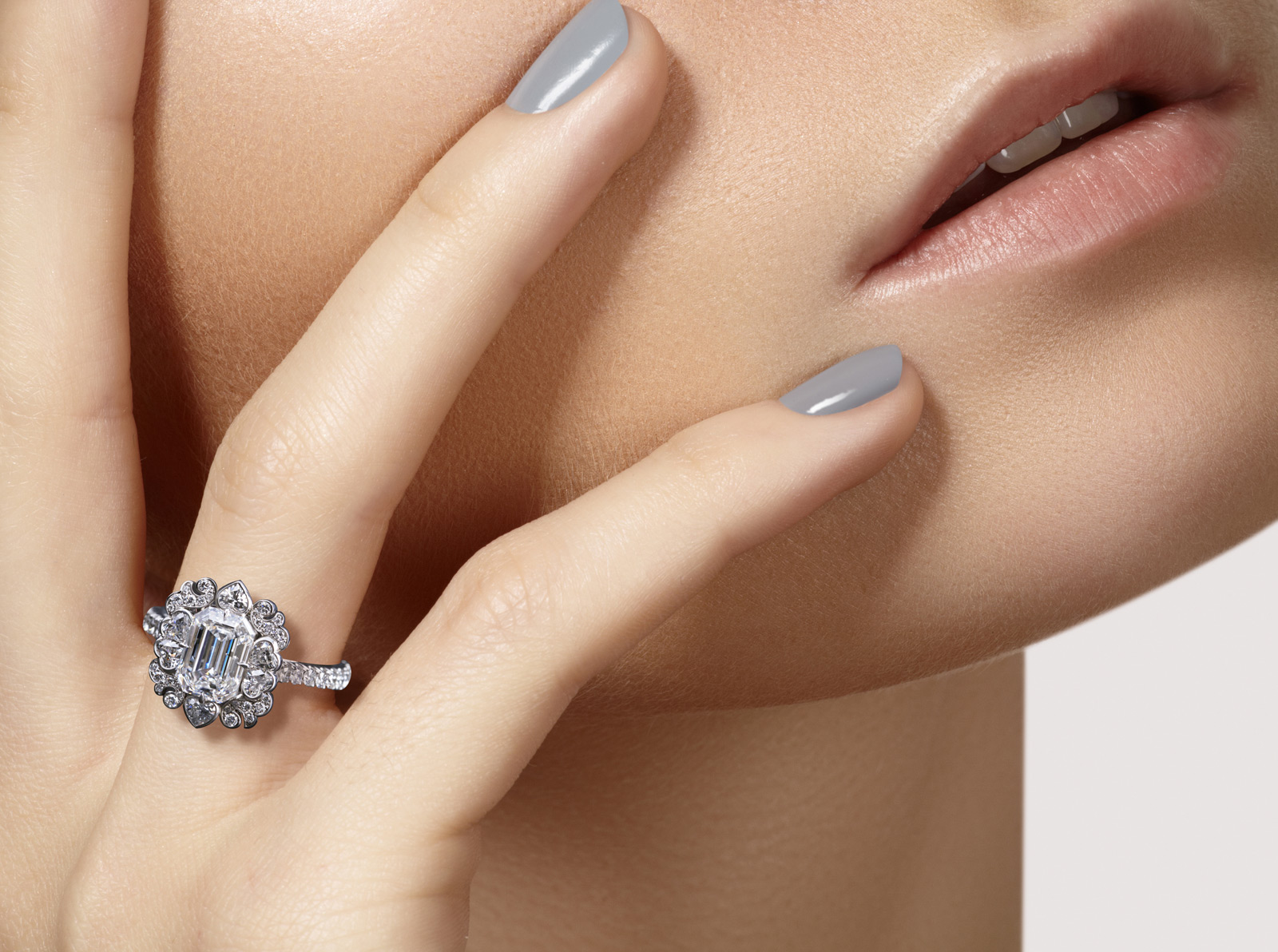 Michael elaborates: "We use pavé like an artist would use paint, since the possible hue spectrum and combinations are limitless. It's so satisfying watching the cool grey of platinum disappear under a bed of colourful gems, building up the desired picture one stone at a time just like brushstrokes. Using many smaller gems of differing shades allows us to add highlights or shadows within a petal and add depth. It's not unusual for us to spend a month or more on pavé setting a single piece."
What inspired these young men with their love of jewellery, you ask? Doubtless their father's profession and the time they spent as children playing in his studio with jewellery tools is a contributing factor. Added to this, David and Michael were interested in art from an early age, they grew up around it – be that graffiti, handmade toys or the surreal influences that would fascinate them later. Gradually, the brothers felt the desire to continue in the tradition of handmade jewellery to maintain ancient techniques that have gone on the backburner because of the emergence of new technologies. In Michael's words: "the passion behind this cooperative is forged in blood, it feeds the desire to deliver exciting and visually intriguing Jewellery Art which represents a fusion of contemporary design with the artistry of making pieces by hand."