I am sure Bochic, the bohemian chic style brand founded by David Aaron Joseph and Miriam Salat, needs no introduction (see here for an interview). The latest original jewellery to spring from their creative minds takes much of its inspiration from their muse, a woman the two of them met on their travels. This mysterious individual is something of a modern day Grace Kelly and is the perfect manifestation of a Bochic woman, a uniquely glamorous Amazonian woman obsessed with adventure and luxury.
Given the worldliness of the artists behind the Bochic brand, it makes perfect sense that they would form an artistic collaboration with social-media artist Murad Osmann, creator of the photo project #FollowMeTo. You have probably already seen his pictures of a girl striding forwards pulling a young man behind her; well, two years ago, David also stumbled upon this rapidly spreading phenomenon on Instagram and was taken in by the Russian's visually rich images of his now wife, Natalya Zakharova, as the two of them travelled the world. As David puts it, Natalya indisputably embodies the spirit of the Bochic woman thanks to her impeccable taste and love of luxury.
Last time I was in Moscow I met up with Murad over a coffee to talk about his project and what it was like to be working with the American brand Bochic.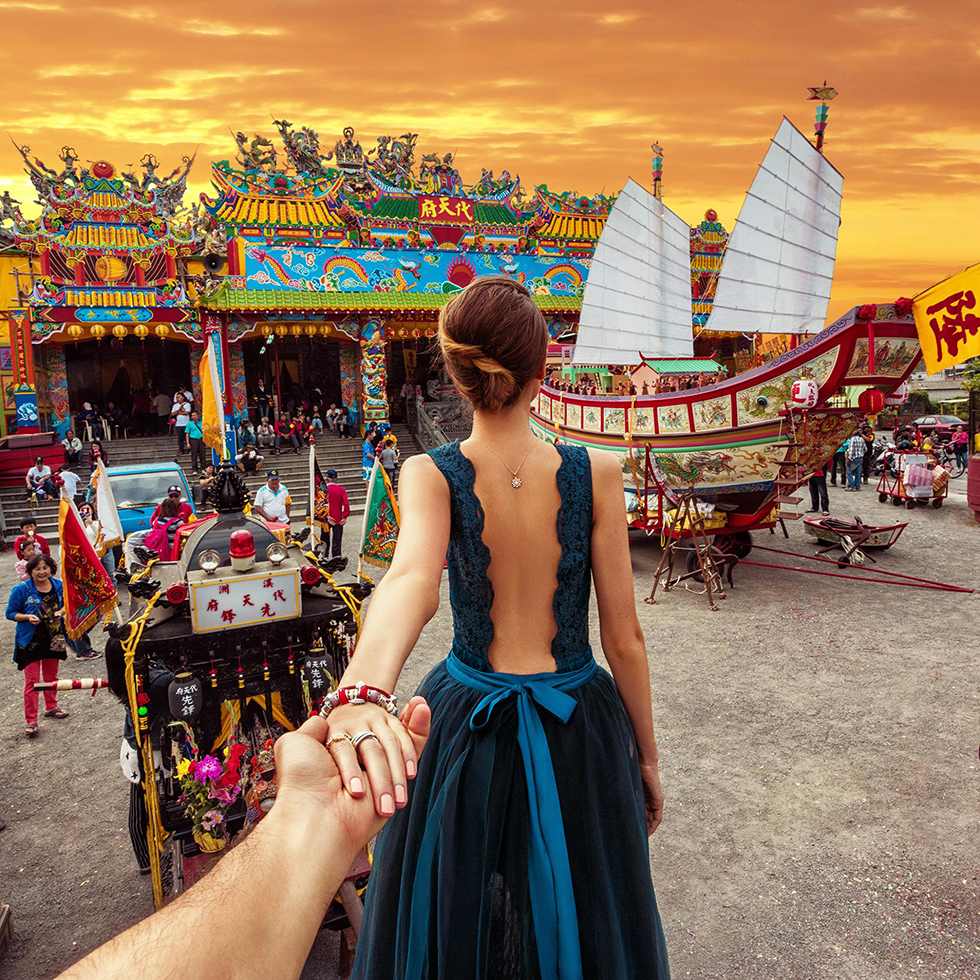 K.P.: How long have you been working on the #FollowMeTo project? And do you have anyone helping you out with it?
M.O.: Three years. Yes, I do have someone helping me, but previously I did all of the organisation myself. A couple of times Natasha had to get dressed up and pose in some fairly extreme places, like the Amazon, where she was wearing a dress down to the ground while there were crocodiles all around! Sometimes we ask local children to get involved. Of course, it's much easier to get the photos when you have been invited by the tourism board because they sort a lot of it out for you.
K.P.: When you go somewhere for the first time, what goals do you set for yourself? Do you have certain shots in mind before you go?
M.O.: Not really. We choose the exact angle we want to capture, and then all we need to do is find the right spot. There are a lot of factors you cannot predict, such as the weather or the number of tourists. We had to go back to the Big Buddha in Hong Kong three times and we still could not get the shot, either because of fog or because there were so many people.
K.P.: What are your criteria for choosing a location for your shot?
M.O.: Culture, diversity, history, architecture, unexpected takes on well-known tourist attractions or special hidden places that only the locals know.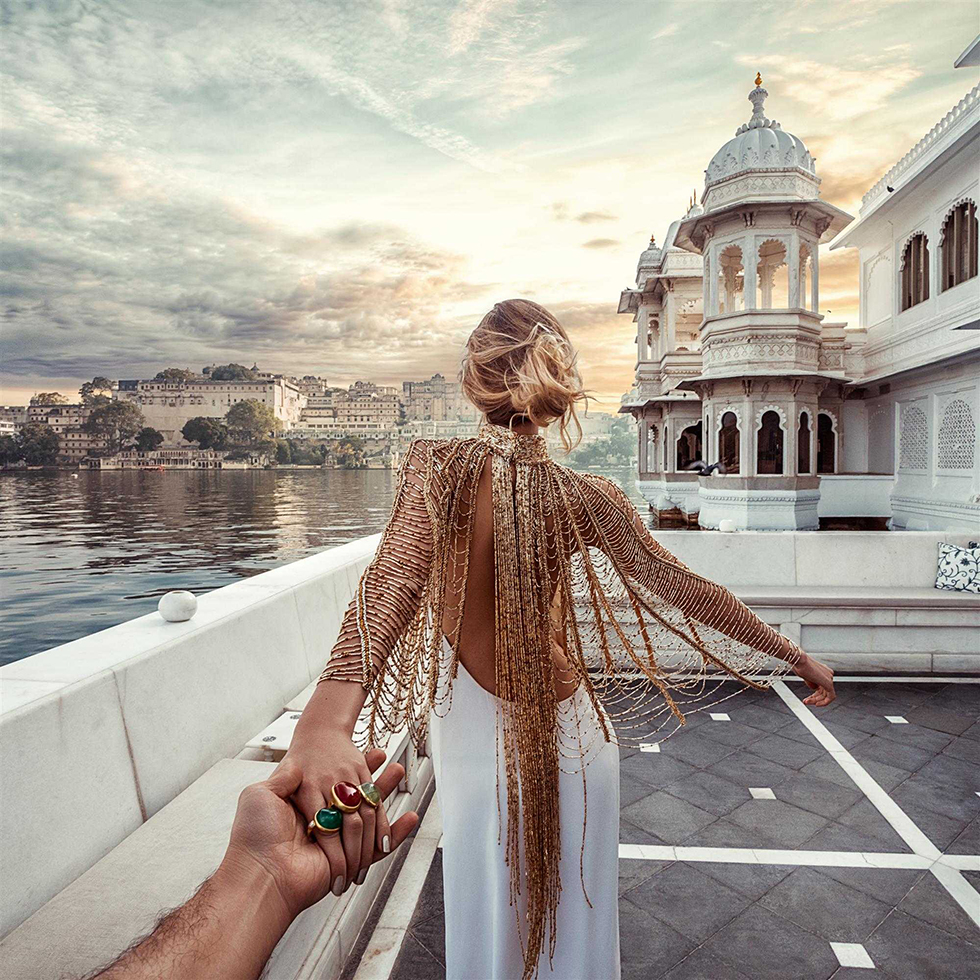 K.P.: How did you meet David?
M.O.: When Natasha and I took our photos in Baku, we used jewellery by Bochic from our friend's boutique. We had heard of David, of course, and we had always been fans of his work. When he saw the results he called us up and arranged for us to meet him face to face in New York.
K.P.: What was it that personally attracted you to the Le Tour de Bochic project?
M.O.: We would absolutely jump at the opportunity to work with a global jewellery giant like Bochic – they are unlike anything else, with their own unique approach to design and innovative marketing strategy. It was great for us to work with David, especially because our philosophies are different: he is all about unique jewellery whereas we are all about original projects.
K.P.: Who decides what goes into the project, where to photograph and which jewellery to use?
M.O.: These are all things we decide upon together. We liked the idea of Sri-Lanka, so we discussed it, went there and took the photos. Now we are in Hong Kong, and we are planning to go to Japan as well as heading back to India again. This project is our hobby. Unfortunately we cannot travel somewhere for a week or two at a time to take our photos, we have to do it on holidays or over long weekends.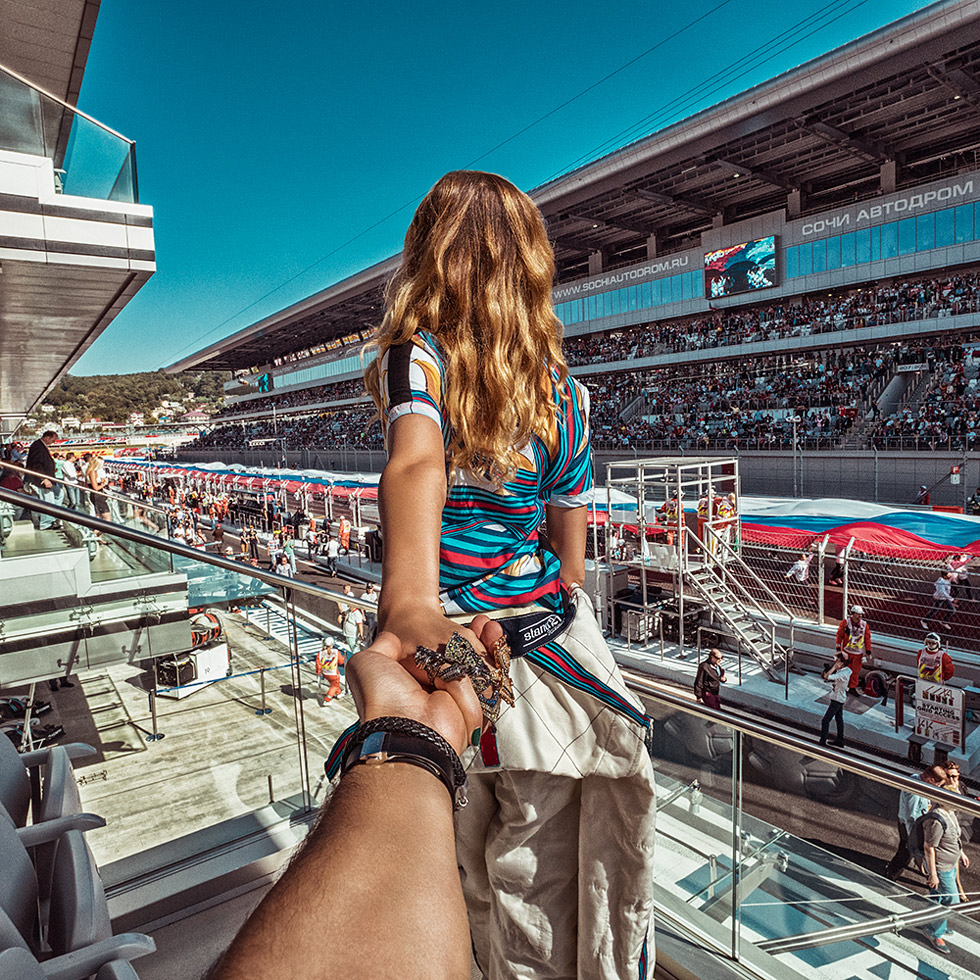 K.P.: Do you think an original concept like this will help people see the brand in a new light?
M.O.: Oh yes I think this is very interesting for the brand too: working with new technology as well as using typical outlets of communication. It is a hard thing for big brands to do; it is a big risk for them to go off in a new direction. It is more something that smaller, boutique labels tend to do.
K.P.: Have you been approached by other brands since the success of Le Tour de Bochic and #FollowMeTo?
M.O.: We have been, yes, but we have refused a lot of them. The most important thing for us is that the brand is interesting and has a bit of history, that we will work well together and that work will be interesting. I am mainly talking about people who run their own businessas opposed tobig commercial organisations.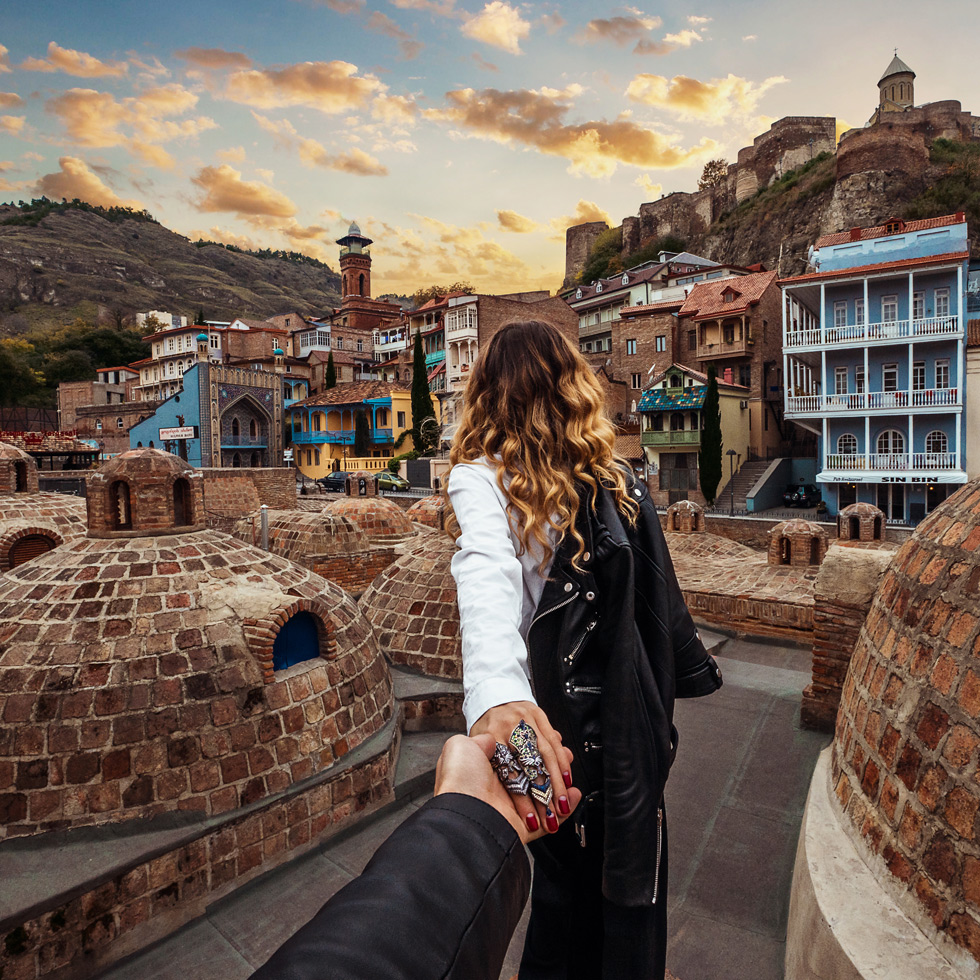 Murad's first photo exhibition for Le Tour de Bochic took place back in April in Hong Kong. The photos on show were taken in Russia, Georgia, Istambul and India. The location for the next exhibition is yet to be confirmed but you can keep up to date with new photos on Bochic and Murad Osmann's Instagram profiles.
Photos are taken by Murad Osmann, courtesy of Bochic