Lydia loves to travel, indeed she cannot live without it, and she often seeks inspiration in the rich history and traditions of the exotic countries she visits. A few years ago the designer went to Ethiopia on a trip which gave her ample material for her extensive new collection, Queen of Sheba, named after then legendary ruler of the Arabian kingdom of Sheba, whose visit to the Israelite King Solomon is documented in the Bible. Although there is no historical evidence supporting her existence, her image as a beautiful, brilliant, intelligent woman has had a huge influence on literature and folklore throughout Europe, North Africa and the Middle East.
This new collection from Lydia Courteille incorporates a wide range of stand-alone jewels, including cocktail rings, long earrings, large bracelets, fantasy tiara and even earrings linked by beaded threads. It's hard to say which is the centrepiece of the collection, as each jewel is unique and beautiful in its own right, all of them drawing its influence from a different part of life in Ethiopia.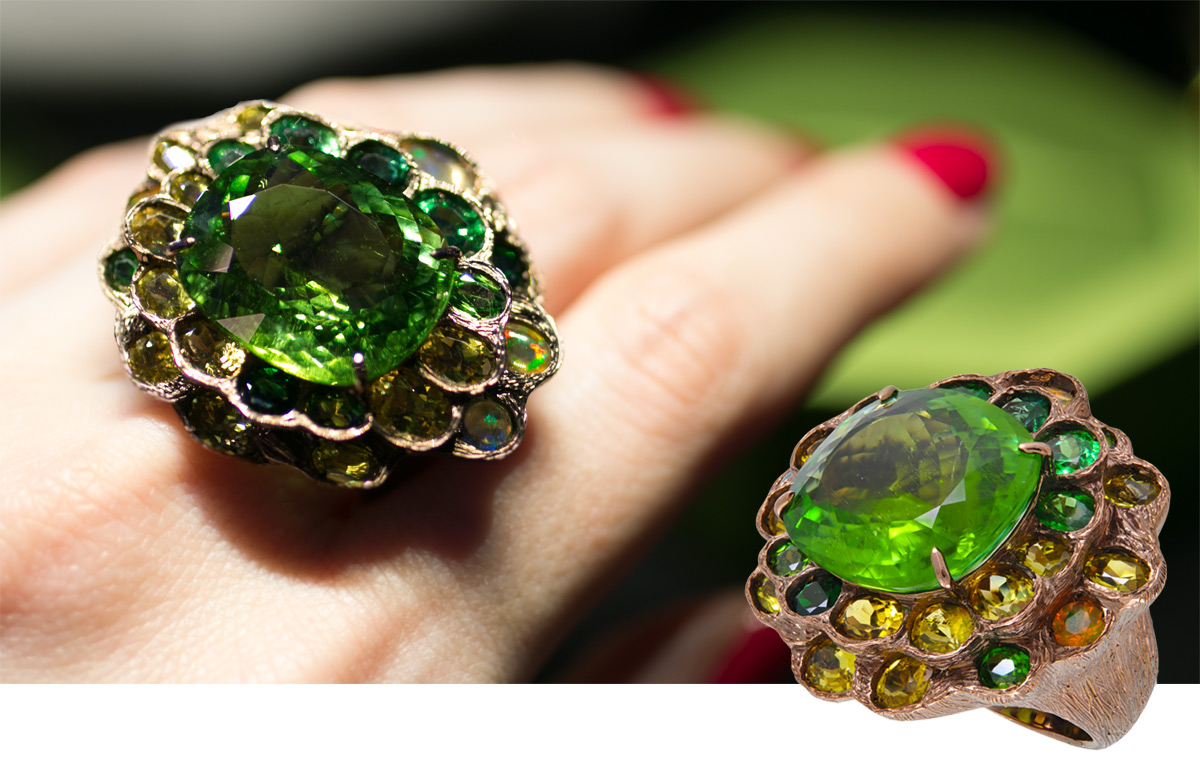 One feature that unites the collection, however, is the fretted range of yellow-green colours made up from tourmalines, peridots, emeralds, yellow sapphires and tsavorites, based on the dyed-green colour of the Danakil Desert in eastern Africa. This was one of the key inspirations for Lydia.
The main aspect of Ethiopian life which finds itself recreated in the new collection is the dense concentration of different religions, which in Africa are forced to co-exist alongside one another, primarily Islam, Christianity, Judaism and Paganism. The Ark of the Covenant ring, made with green cabochon tourmaline, yellow sapphires and tsavorites, is Lydia's jewellery tribute to the great holy shrine of people of Israel, the ark which contained the two stone tablets bearing the Ten Commandments. Jewish elements are also present in the emerald and yellow sapphire earrings, made to look like the menorah found in a synagogue.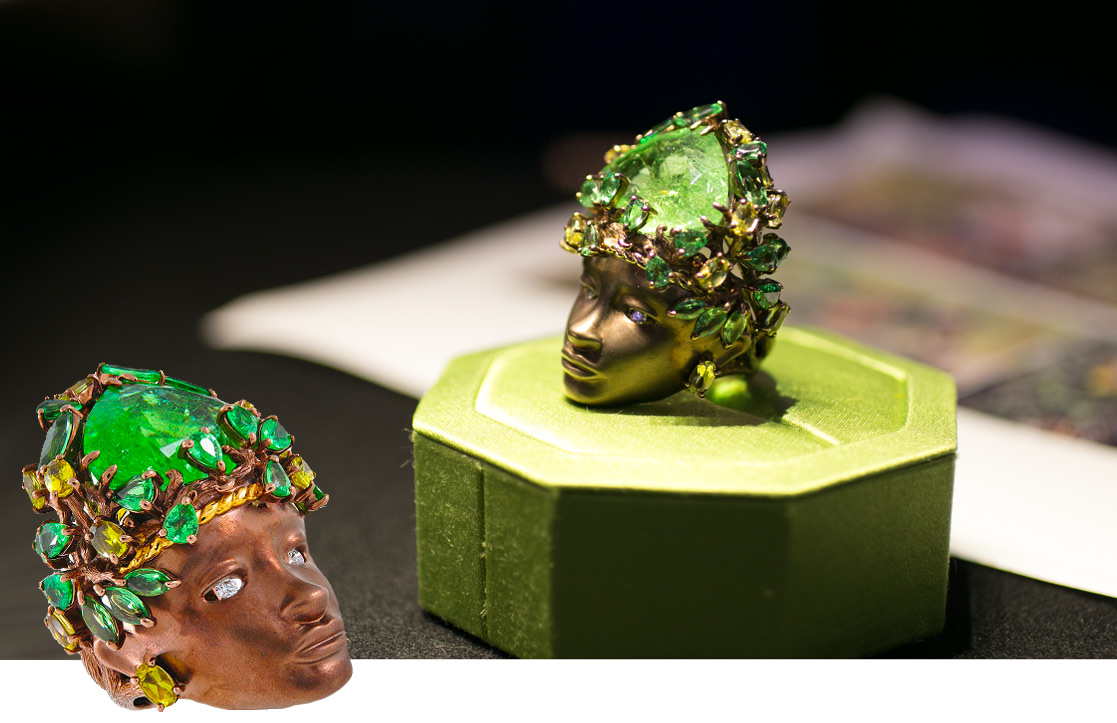 The city of Lalibala in northern Ethiopia is famous for its churches carved into the mountainside, and these have inspired Lydia to design a number of earrings and bracelets with a cross motif.
The Queen of Sheba collection also features a couple of designs decorated with leaves and flowers. In order to understand their relevance to Ethiopia, you have to look to the Omo Valley, home to the Mursi tribe, who are known for decorating themselves in vegetation. Taking the lead from them, the designer has decorated her cocktail ring with the head of a woman wreathed in leaves made from green tourmalines.
Lydia has started off with a total of 18 jewels in this collection, the tiara and bracelet, 9 rings and 7 pairs of earrings, but she plans to periodically add more pieces, which means our journey into the heart of Ethiopia has only just begun!