The exposition includes a selection of never-seen-before finished and rough sketches, illustrating gold and silver jewellery and objects by the French Jewellery House Van Cleef&Arpels, Cartier, Boucheron, the American jeweller Verdura, as well as the court masters of Russia and Sweden – the Bolin family. The extensive collection includes hundreds of colour and black-and-white sketches created during the past two centuries – from the 19th century, covering the period of the Belle Époque and Art Deco to the glamorous 1950s.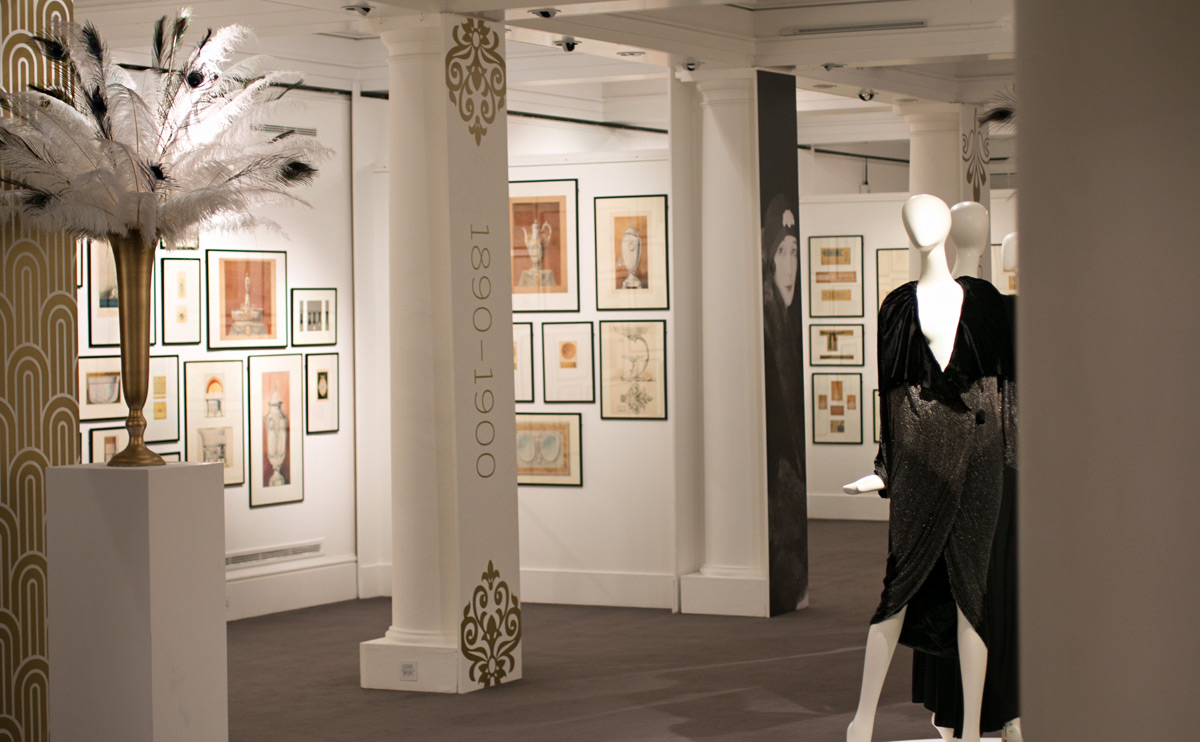 The exhibits are displayed in two rooms: the larger one is divided into various periods: 1890 – 1900, 1900 – 1910 1920s, 1930s etc. This way, you can trace the impact that artistic movements, world's social and economic changes, as well as the two world wars had on jewellery style. In the second room, you can admire outstanding works and iconic designs such as art-deco pieces by Van Cleef & Arpels, tutti frutti jewels by Cartier and spectacular silver objects by the Bolin masters. A variety of precious antique brooches, necklaces and bracelets by Cartier and others have been displayed in this room, all of which will go on sale on the 17th of May in Geneva during the 'Magnificent and Noble Jewels' auction. Sotheby's is very excited to host an exhibition of jewellery designs and drawings from this prestigious and comprehensive private collection.
Indeed, all the drawings and sketches belong to a private collector, who spent over 40 years sourcing and restoring them. According to the collector, "this collection primarily holds the artistic and historical value." Thanks to the owners' relentless search and careful handling of his 'findings,' you can view the spectacular designs in perfect condition.
Apart from the jewellery drawings and action pieces at the 'Masters of Design,' you will see a variety of luxurious gowns and outfits by Thierry Mugler, Lanvin and other fashion designers, curated by the fashion expert William Banks-Blaine.