Let's start with the name of the collection, which derives from the ancient Greek word kefi - a term that expresses the spirit of joy, pleasure, enthusiasm, cheerfulness, positivity and fun. The collection features six rings, two pairs of earrings, one bracelet and one pendant, with a sophisticated design that explores the abstract concepts of happiness, ecstasy and passion. Neha Dani began by imagining what a kefi idea might look like in material form. Next, she artfully captured her vision in a three-dimensional wax sculpture - the first and most indispensable step in creating each of her bold jewellery pieces.
"Jewellery that I design cannot be drawn because of the overlapping lines and the fluidity. That's why I work directly with wax. My team and I, we create jewellery prototypes, break them up if we don't like something and then resolder over and over again," Neha tells me.
After the Kephi wax models were made, the process of transforming the designs into jewellery was also undertaken by hand. Ornate curves and voluminous contours, symbolising a rising vortex of positive energy, were created by Neha's jewellers in yellow, white or pink gold. Neha's requirements for the gems in this collection were simple: they had to be untreated and utterly dazzling. Blue zircons, demantoid garnets, green tourmalines, Paraiba tourmalines and rubellites, as well as blue, pink, purple, orange and yellow sapphires are all combined to create unique colour combinations. These tonal mixes are far from traditional. Instead, they are exciting, creating a positive surge of energy in each jewel.

"The drive for me is making bold statement pieces so that when someone wears them, they stand out and feel special - as if they were the most exceptional person. This is why I'm drawn to bold design. I left my home in India to study gems and pursue my dream of becoming a jewellery designer, which is not very typical for my culture, and I think that my rebellious nature is reflected in my designs. You can often see an unconventional mix of colours, even in these gold pieces," says the designer.
In the case of the Kephi collection, Neha invites her clients to play a proactive role in making the rings by allowing them to choose a central sapphire from a broad palette of gems, prepared by Neha. By offering this service, she enables them to feel their own form of kefi, realised in a single jewel. A departure from her usual practice, this is the jeweller's first experience of making jewellery that is not entirely one of a kind.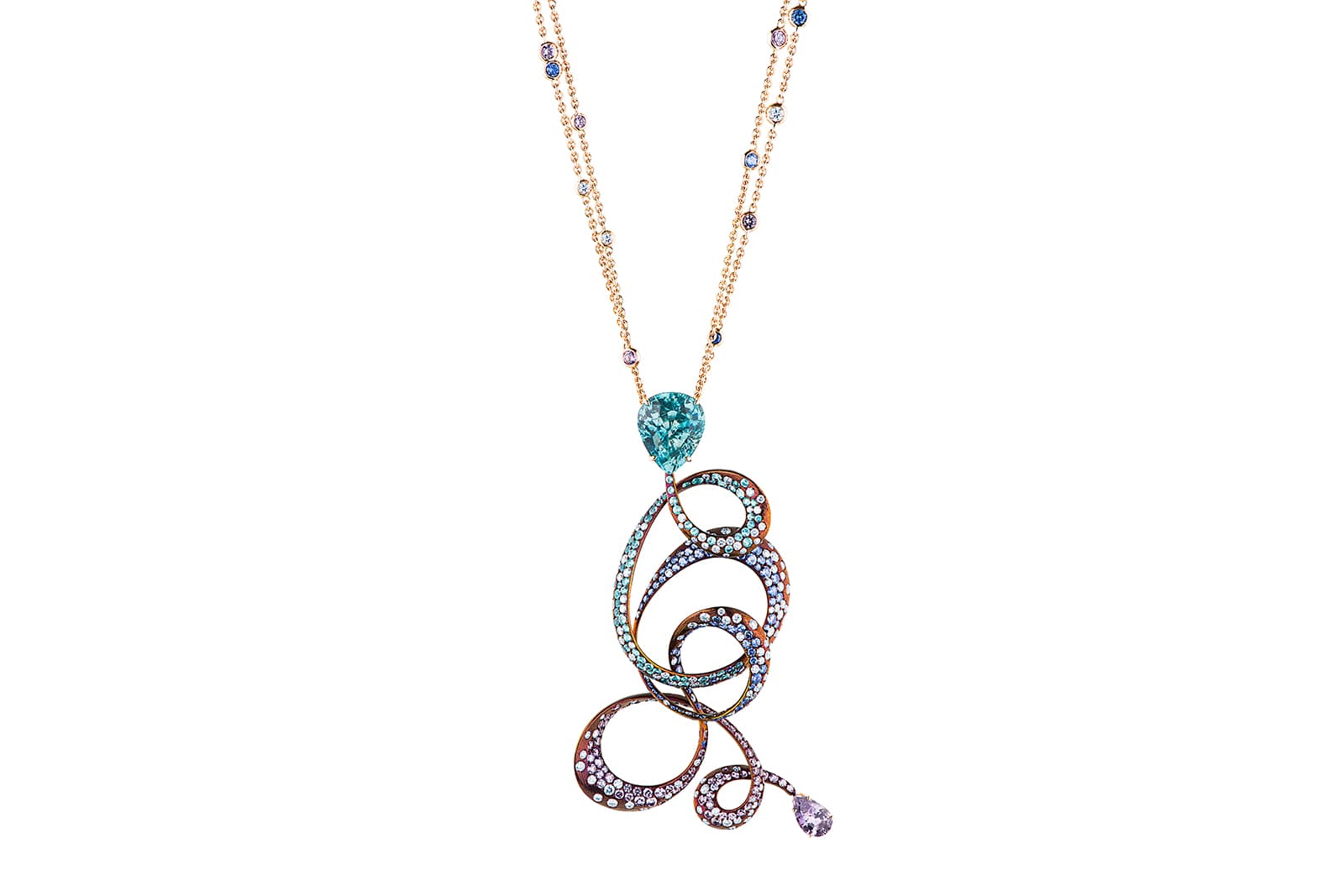 Rings with pre-selected gems cost between $30,000 and $40,000, while custom rings are priced according to each customer's design requirements. The Kephi collection is already on display at Macklowe Gallery in New York and can also be viewed at Objet d'Emotion in London (by appointment only).