While selecting the jewellery for this shopping guide, I particularly paid attention vibrant reds, rich greens and shiny golds – the colours we associate with Christmas. Have you ever wondered why these? The traditional reds and green have a long and rich history rooted in both paganism and Christianity.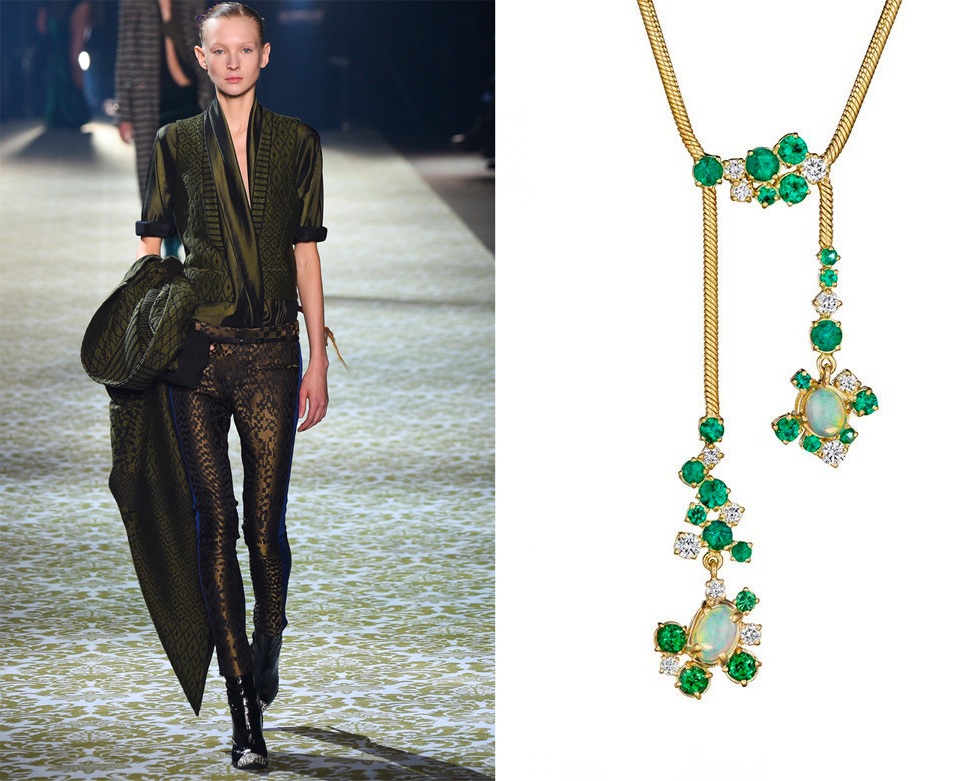 Exchanging greenery such as holly and ivy was a way to wish one another long life, peace and good luck. Rudolph's red nose, Santa's crimson suit and red amaryllis bring red colour into the season. Gold is symbolic of one of the gifts that the Magi (wise men) brought for infant Christ, as well as the star that led them from the East. In jewellery, gold is usually the colour of the precious metal that pieces like Anastazio's pendant with a web of golden wires, or Hueb's textured Plisse ring are made of. However, gemstones have a touch of gold in them, too, especially citrine, golden topaz and heliodor.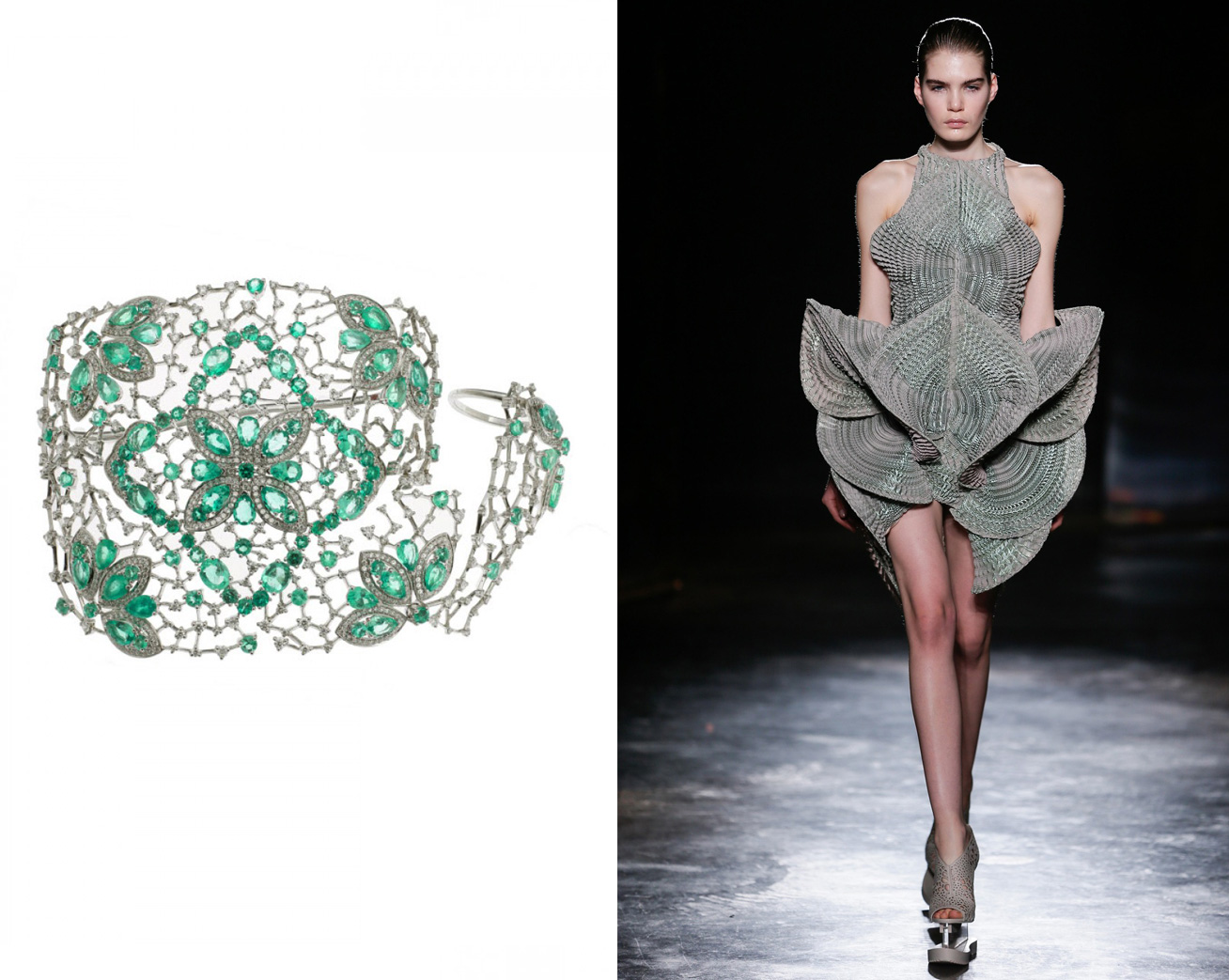 When we mention red, the first thing that pops to our minds is undoubtedly the ruby.
This gem has become the key design element of the Baentely ring or David Gross necklace, both with diamonds. Little 'H' mixed rubies with pearls fill up the inside of an opened baroque pearl – this is a signature look of this designer's jewellery. Arman Sucyan, a jeweller based in Turkey, used red corundums along with orange sapphires to encrust the surface of his silver drop earrings.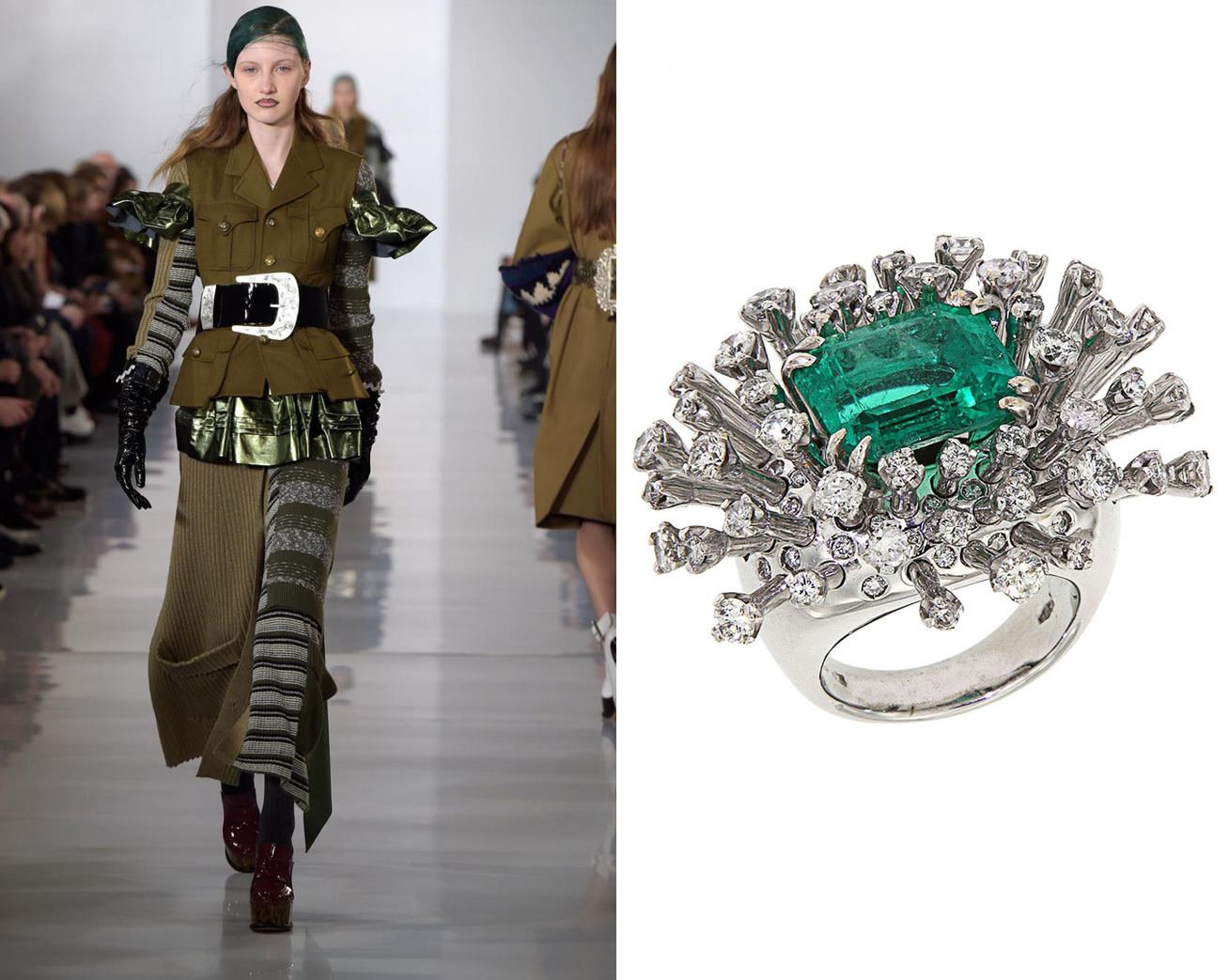 And finally, the greens. They come in all sorts of shades – from light to dark, and pale to intense – with the most popular being the emerald green like on Olga Veisberg's ring. This gorgeous colour can have yellow or blue undertones, depending on the region where emeralds are mined. Another sought-after green colour is that of tourmaline, and not one but two of them embellish Erica Courtney's Double Trouble ring in yellow gold. Jewellery comes in such a variety of colours, so if you don't want to limit yourself to just Christmas golds, reds and greens why not explore the whole rainbow of gemstones on jewelstreet.com?