It seems that the main reason jewellery looks set to get a little more dainty is that the clothes we are seeing in the spring-summer shows are becoming less intricate. Instead of prints we are seeing monochrome fabrics in a variety of different textures and shades, with a clear-cut silhouette increasingly favoured over multiple layers. All of which suggests a clear shift in the direction of more minimalist, finessed styles in both fashion and jewellery.
Bold outfits made to stand out in a crowd have fallen by the wayside too and in their place we are seeing the rise of more restrained looks such as the so-called 'simplified luxury'. This new fashion direction is influencing the earrings, necklaces and bracelets designers are picking for their models on the catwalks of the 2016 shows. Jewellery styles and looks are becoming less extravagant – Salvatore Ferragamo and Sacai's models have been stepping out at the fashion shows in long chain earrings with a single pearls, Versace and Rag & Bone girls have opted for understated metal hoop earrings, while Giambattista Valli and Ferragamo again have gone for long, understated pendant chains. Looking at the change in taste, the phrase, "All great things are simple", comes to mind.
If you look at the catwalk offerings for spring/summer 2016, it is clear that complex patterns that made up jewellery designs in the autumn/winter collections, such as Hermes's large gold and diamond necklace and Dolce&Gabbana's baroque-style earrings, are pretty much absent from the summer models. We are no longer seeing things like the stylish choker necklace with Byzantine decorations which adorned the neckline of Cara Delevingne at Chanel's autumn show; instead, what is popping up on the podium is body jewellery which is not less showy. At the New York show, Alexander McQueen and Calvin Klein's slender-waisted models were draped in fine webs of chains, evidence of a new wave of popularity for multi-layered jewellery – thin stackable rings combining to form a bold look, lengthy sautoirs which can be worn with two or three layers simultaneously. Together they have created a trend for volume in jewellery which has seamlessly transitioned from the winter to the summer season.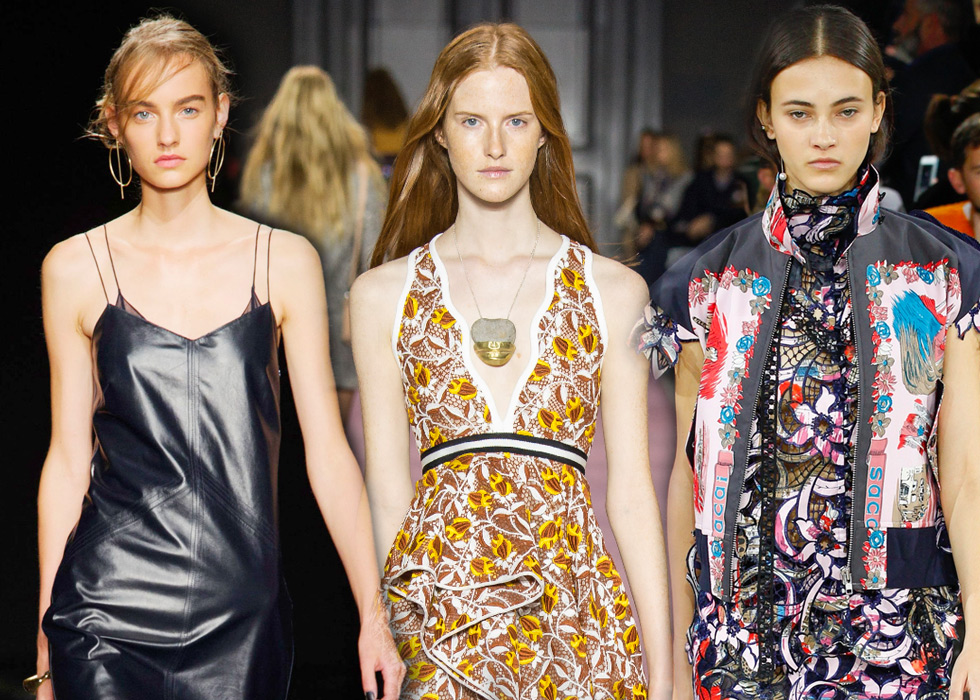 Previously, to achieve statement look, designers had no choice but to make their jewellery more hefty, such as the flat bird necklace from Giambattista Valli which covered the whole chest or the Lanvin's really wide art-deco cuff bracelet. Now they do it by adding layers – examples of this include a broad gold choker from the J. W. Anderson summer show made up of three wavy elements combining to make one whole and Chanel's four strings of pearls one above the other linked into a single necklace covering the entire neck.
There is no reason to see this rise of a simpler style of jewellery as the return of an unadventurous classic; today's designers are finding new ways to make even the more simple jewellery attractive and original. Carrera Y Carrera, for example, play with contrasts between matt and polished gold, while Antonini combine different metal shades in the same piece of jewellery and Buccellati give unusual textures to their gold, something which sets the brand apart from its competitors.
Whatever the ebbs and flows of fashion, it's worth keeping in mind that the point of jewellery is to emphasise your own individual style, which need not necessarily be what the fashion gurus tell you is in for the upcoming spring/summer season.