Creative Director of Dior Joaillerie Victoire de Castellane has a love of colour that has been reflected in the majority of her collections made for the French fashion house since 1998. We need only recall that crazy cocktail of colours in Cher Dior and Granville or the more conventional combination of multi-coloured stones with colourless diamonds in Soie Dior. Victoire says that her favourite stone is opal, a distinctive gemstone that includes practically every hue in the colour spectrum. It is this gem which the designer dedicated her new collection to: Dior et D'Opales.
As part of Paris Fashion Week, Dior Joaillerie presented 27 jewellery pieces, all showcasing white and black opals of different shapes: oval, teardrop, spherical, flat and convex. These adorned cocktail rings, bracelets, long earrings, necklaces and several secret watches. It was no accident that the collection included exactly 8 bracelets in recognition of Christian Dior's favourite number.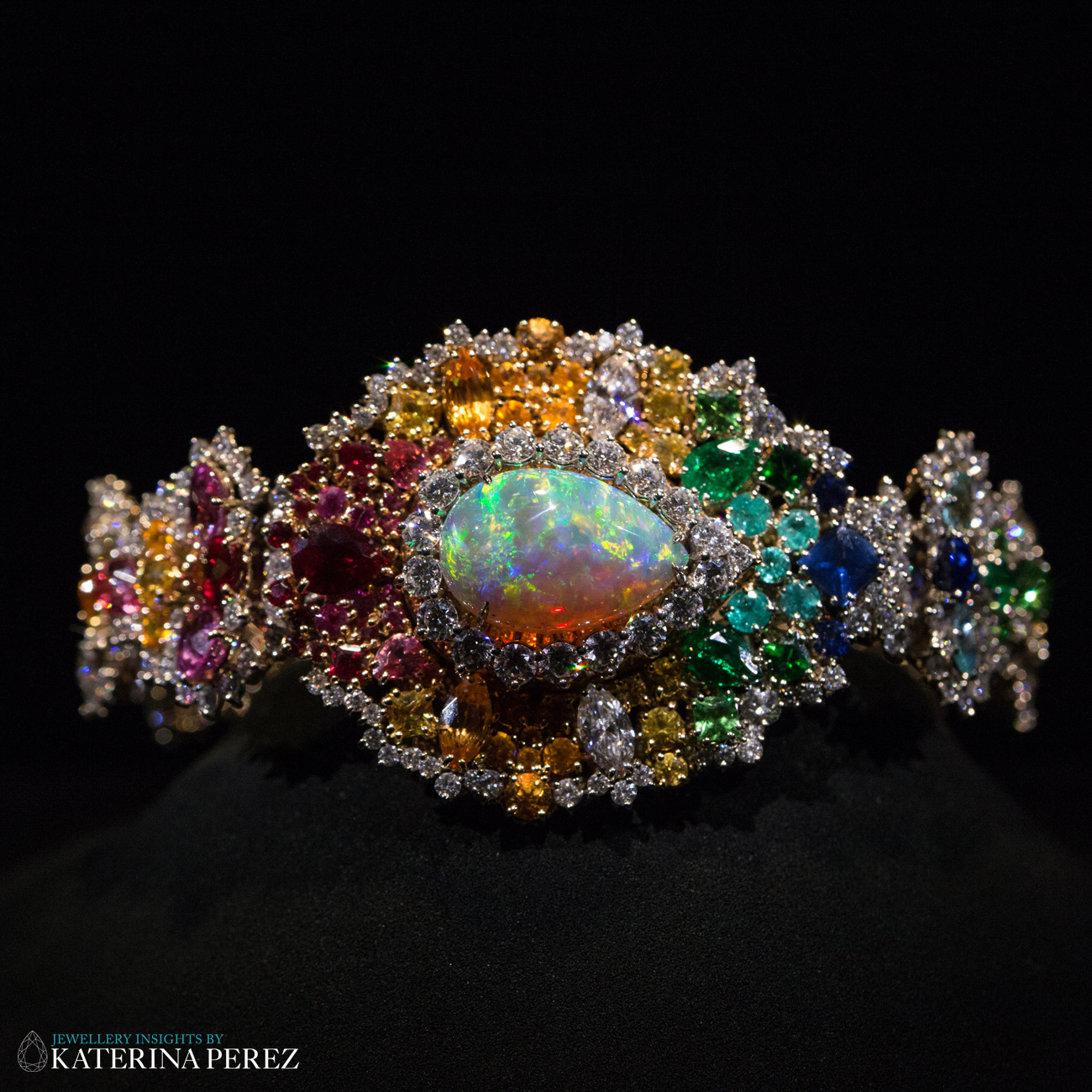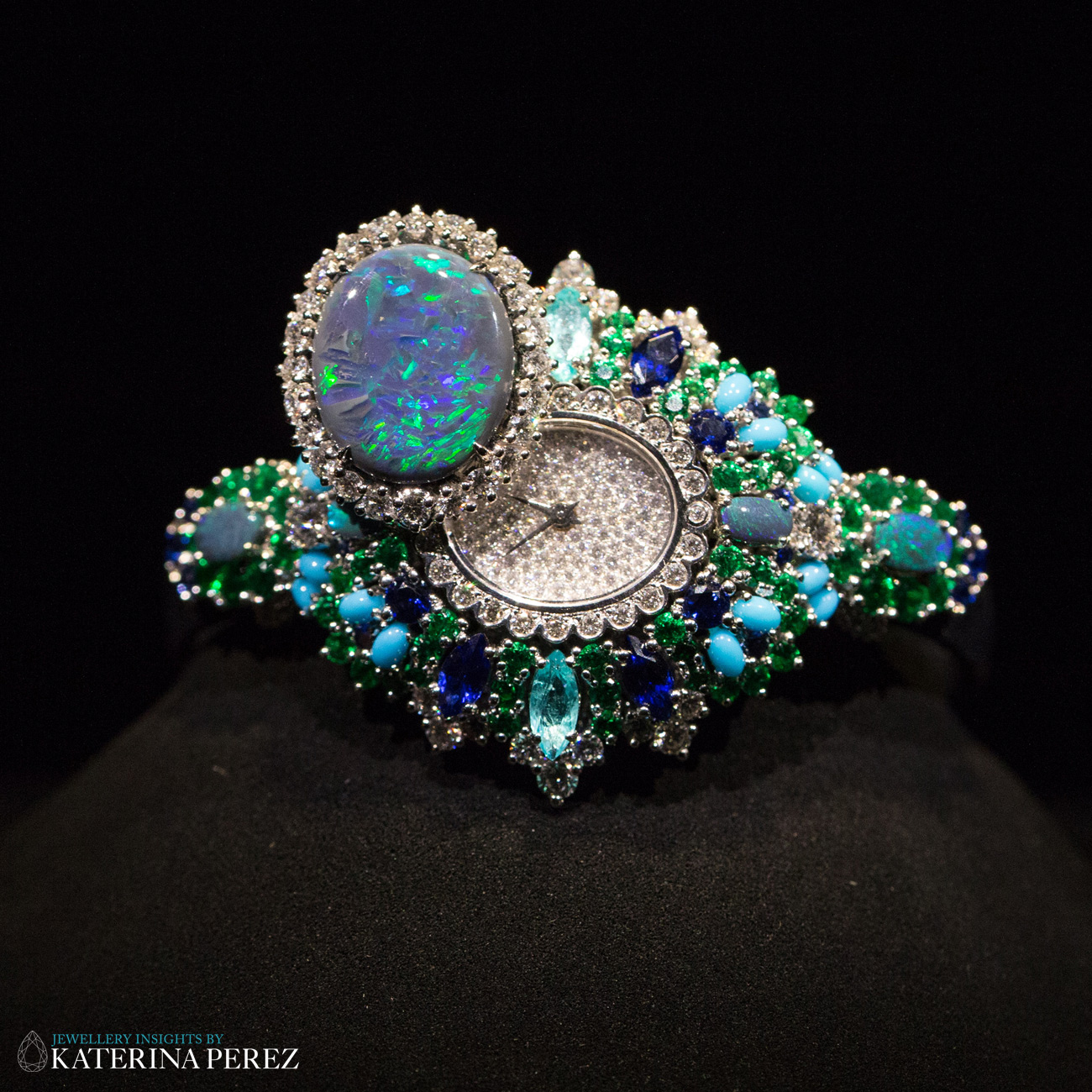 The pieces were made from white, pink and yellow gold and incorporated diamonds, sapphires, rubies, emeralds, tourmalines, tsavorites, demantoids, spessartites and other precious stones. These were all included in a single arrangement to emphasise the abundance of colours boasted by what are perhaps the most enigmatic of gemstones on earth: opals.
The Dior Creative Director loves to generate her new collections out of previous ones, investing each collection after the other with the same elements until their potential is completely exhausted. For this reason, Victoire de Castellane decided that Dior et D'Opales should comprise two sub-collections: one made up of 9 jewels that are a continuation of the 2013 Cher Dior line, the other of 6 rings and 4 pairs of feather earrings that were present in the Dior à Versailles fine jewellery collection. The final 8 of the 27 pieces are the La D de Dior watches with fairly simple faces each made of opal and decorated all the way around with a line of diamonds. Pieces from the Dior et D'Opales collection are already available for sale.
"In Dior et D'Opales, one finds the spirit of the Cher Dior collection," says Victoire de Castellane. "This time, it's all about the diamonds; I think they are fabulous gemstone for offsetting a pale colour value: they reinforce a frozen aspect, as if the colours have been crystallised in a drop of water."