A devotion to the traditions of its Russian jewellery heritage and their interpretation in the spirit of the present day – this has been ARNE's selling point since the brand's conception in the 19th century. Despite its rich history, the maison is constantly seeking new forms of jewellery expression, experimenting with forms, constructions and techniques. Now, in the 21st century, this evolution of craftsmanship has allowed ARNE to thrill jewellery enthusiasts with its exciting and pertinent collections.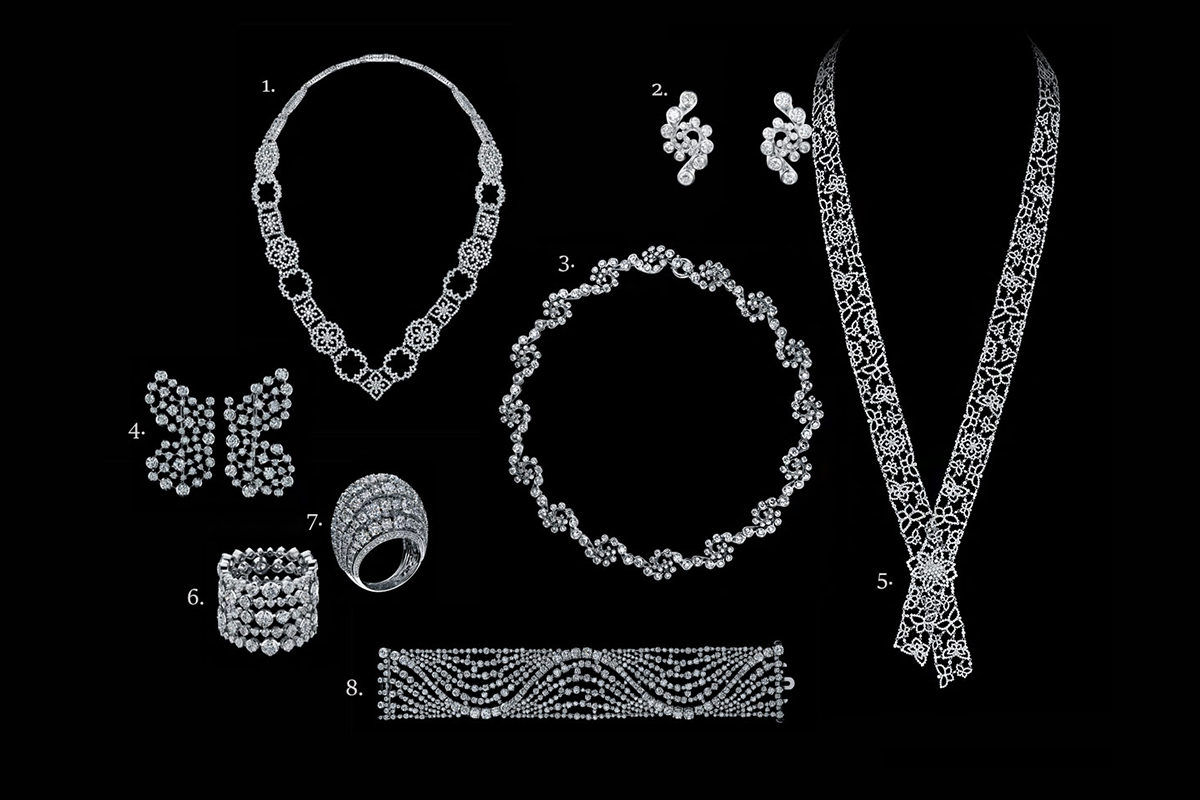 The most pleasant surprise has been ARNE's first ever diamond tiara colloquially known as Snow Chic. This piece of high jewellery was of course fashioned to be worn at the more important, grand events so it is complemented by a diamond necklace, bracelet and ring to create a single diamond ensemble.
It would be difficult to argue that the Bubbles collection is simple. On the one hand, it has connotations of a hot summer, conjuring images of warm sea waves, gentle rays of sunlight and butterflies all epitomised in a series of pieces designed for evening wear: a ceremonious necklace with detachable tassel ribbons, a wide bracelet, a ring, cascading drop-down earrings and a brooch. On the other, it's a collection that fizzes with the bubbles of champagne, comprising an almost ethereal set of turban rings, earrings and necklaces that froth with a sense of the parties and jolly holidays soon to come.
The most startling pieces are definitely from the Butterflies collection that includes a delicate wide bracelet, stud earrings and a long sautoir choker. It's as if these pieces have been woven from diamond lace which, it seems, prompts two incongruous lines of thought: snowflakes and butterflies. Look at the pieces from afar, snow is falling; look at them closely, butterflies are flitting from flower to flower.
So these are the presents that ARNE has already prepared specially for its clients and everyone celebrating Christmas and New Year. Are you going to be ready for the upcoming holidays?