The private viewing will take place at Moda Operandi's private showroom December 15th-December 31st. Those who wish to view and purchase Nam Cho's jewellery will find a wide range of exclusive pieces fashioned with the finest sapphires, emeralds, diamonds and rubies set in 18k gold and platinum.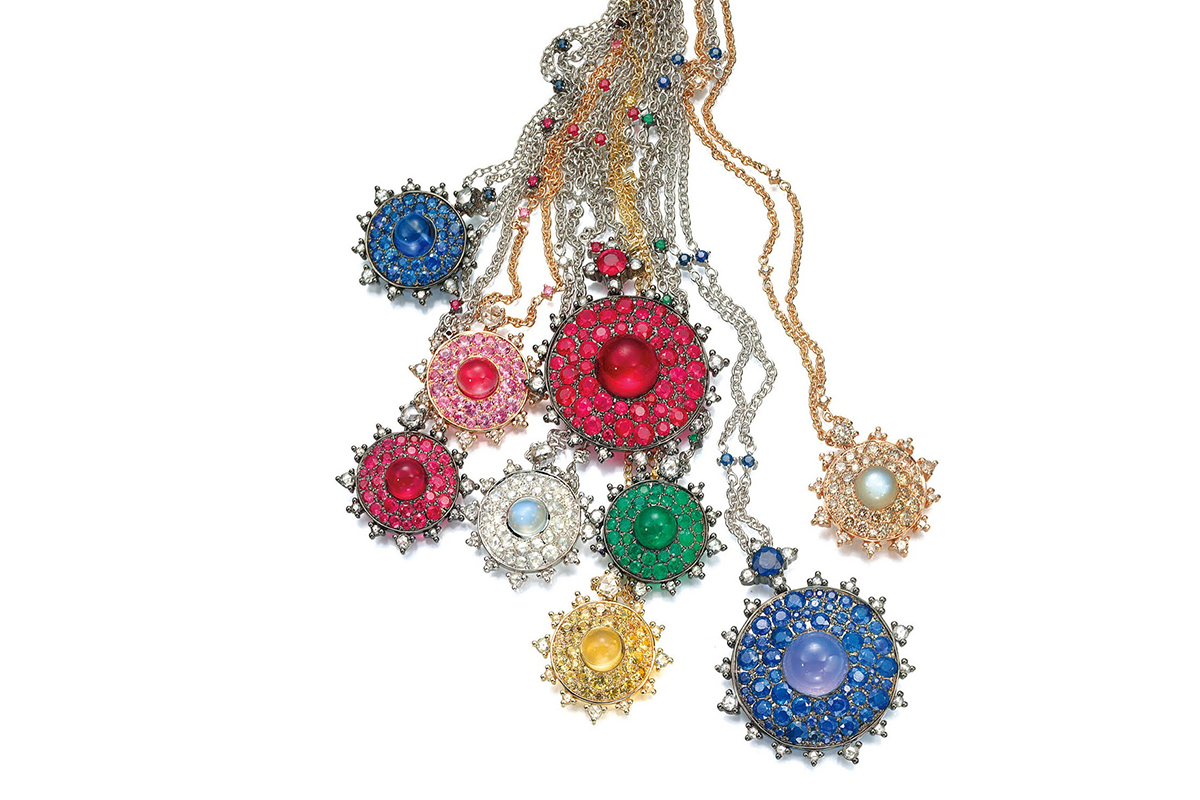 If you're not yet familiar with this designer, she is certainly one to watch. With all those small geometrically shaped faceted gems arranged into neat structures, the aesthetics of Nam Cho's jewellery is certainly very different from any other designer.
Each precious stone is set side to side with another one using as little metal as possible to allow rays of light to travel through the gems. The result is a sort of stained glass window effect. Nam Cho's signature trait is the use of gem-dotted spikes or diamond beads that embellish the outline of her couture pieces, giving them quite a punky look.
I came across Nam Cho's jewellery earlier this year at the COUTURE show in Las Vegas and I immediately thought it was striking and original. The diamond baguettes and bullseye designs (the ones with a cabochon gem in the centre) won the hearts and minds of many visitors at the show thanks to the refined, elegant and yet edgy style. And it's not just the visitors who really noticed the energy and creativity behind every piece – the judges of the COUTURE Awards did as well. Consequently, Nam Cho's sapphire earrings won her an award for the best design in the "Coloured Gems Above $20,000" category.
Moda Operandi - For a very intimate and luxurious shopping experience the space will function on an appointment only basis. An appointment can be made by contacting Moda Operandi London on london@modaoperandi.com or by phone: +44 20 7235 9153.