First, a quick history lesson. Jaipur Gems has been in the hands of the Sacheti family for more than 300 years. In 1974, Shri Padam Sacheti and his wife Manju moved to Mumbai, and through immense hard work and dedication, they began to make a living by designing and manufacturing fine jewellery for Mumbai's elite. By the mid-1980s, what started on an industrial estate had grown significantly large enough to warrant a boutique on the nearby high street, Hughes Road. In the following decades, Jaipur Gems continued to grow, so Shri welcomed his sons Siddhartha and Mithun Sacheti into the fold to continue the family tradition.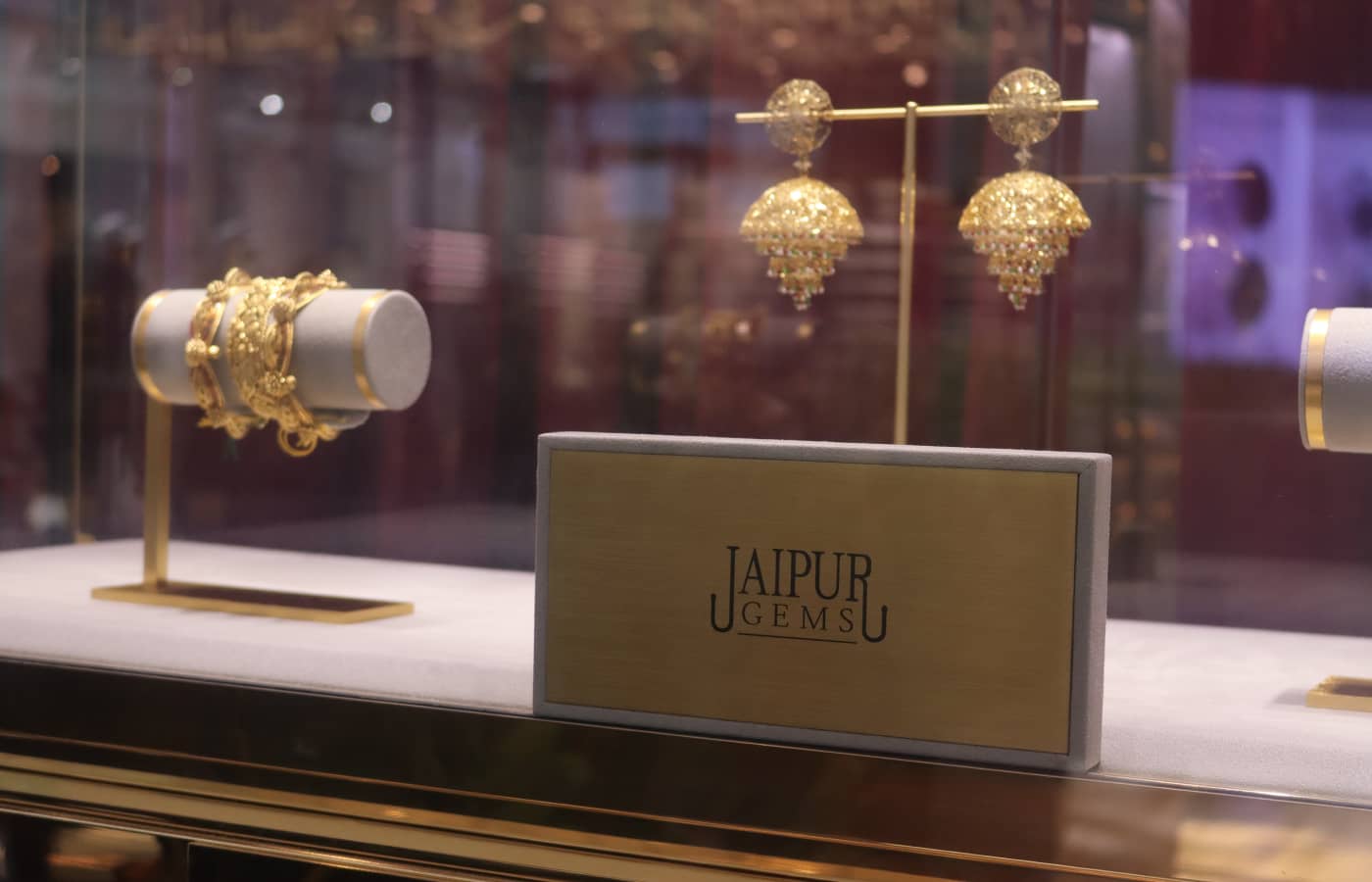 Today, Jaipur Gems is led by Chief Executive Officer and sixth-generation jeweller Siddhartha Sacheti, who oversees the brand's stores in Mumbai, Chennai, Coimbatore and now, Dubai in the United Arab Emirates. Fun fact: Siddhartha was born on the same day as the brand was founded years ago! When talking about his boutique assortment, Sacheti explains: "We specialise in legacy jewels: maintaining the legacy of the Indian art of jewellery making in gold jewellery, enamelled jewellery and classical and timeless diamond-studded pieces." The brand's creations have been worn by the likes of Rihanna, Katy Perry, Alicia Keys, Priyanka Chopra, Dipika Padukone and many more.
Jaipur Gems has had a presence in the United Arab Emirates for a decade and has offered meetings with potential customers on an appointment-only basis in the Almas Tower skyscraper. "Dubai is a great melting pot of cultures and communities," Sacheti tells me. "We have found a tremendous fan following and appreciation for our brand in Dubai. Indians are a large part of the demographic in Dubai, therefore, the brand found instant recognition and success."
During the Covid-19 pandemic, the business decided there was no time like the present to be more visible and take a chance. Therefore, the decision to expand with its first standalone boutique was a natural next step… within three months, a beautiful new store was open to visitors!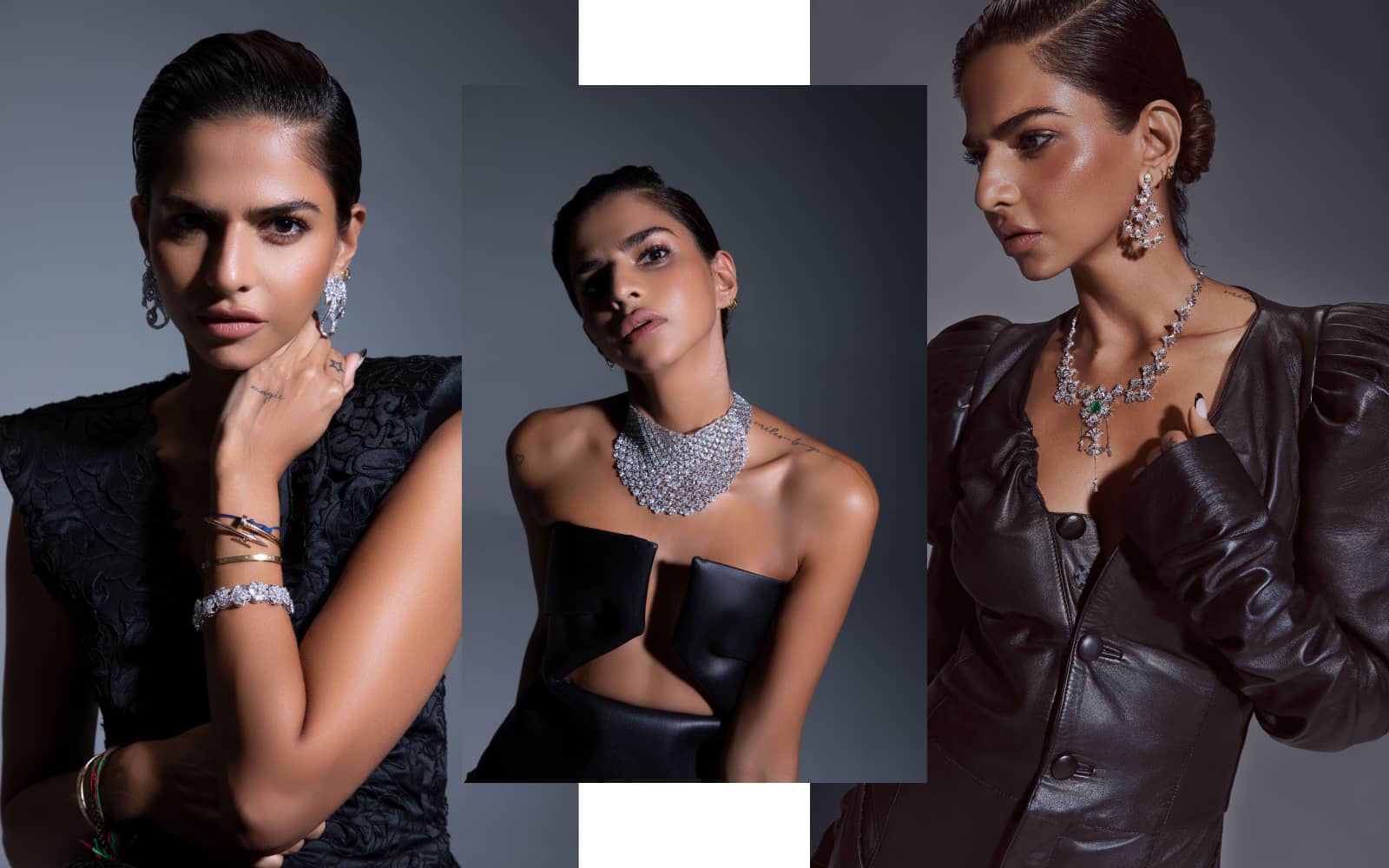 Part of the brand's rise to prominence in Dubai is also down to the way Jaipur Gems connects with its customers. "We developed an audience of different communities because we connected with them at an emotional level, holding onto their customs and traditions while staying relevant in these contemporary times," Sacheti adds. The icing on the cake is, of course, the prominence of Galleria Mall itself, which has become a must-visit destination for luxury. For Jaipur Gems, it offers all the privacy it requires to offer a personalised high jewellery experience without sacrificing ease of access.
When I visited, I was immediately struck by the lushness of the interiors. There are cushioned cream and taupe carpets, gold-lined cabinetry, Art Deco-inspired mirrored walls, and cascading deep red curtains that feel like you've stepped into a calm yet resplendent place. Sacheti continues: "For Dubai, we were inspired by our store in Mumbai, which is classically elegant and enables browsing. Customers can easily walk around the store and look at everything we have to offer without feeling the pressure of a sales team or manager. It is an idea we believe in. We allow customers to get as close to the product as they wish and then allow them to try everything."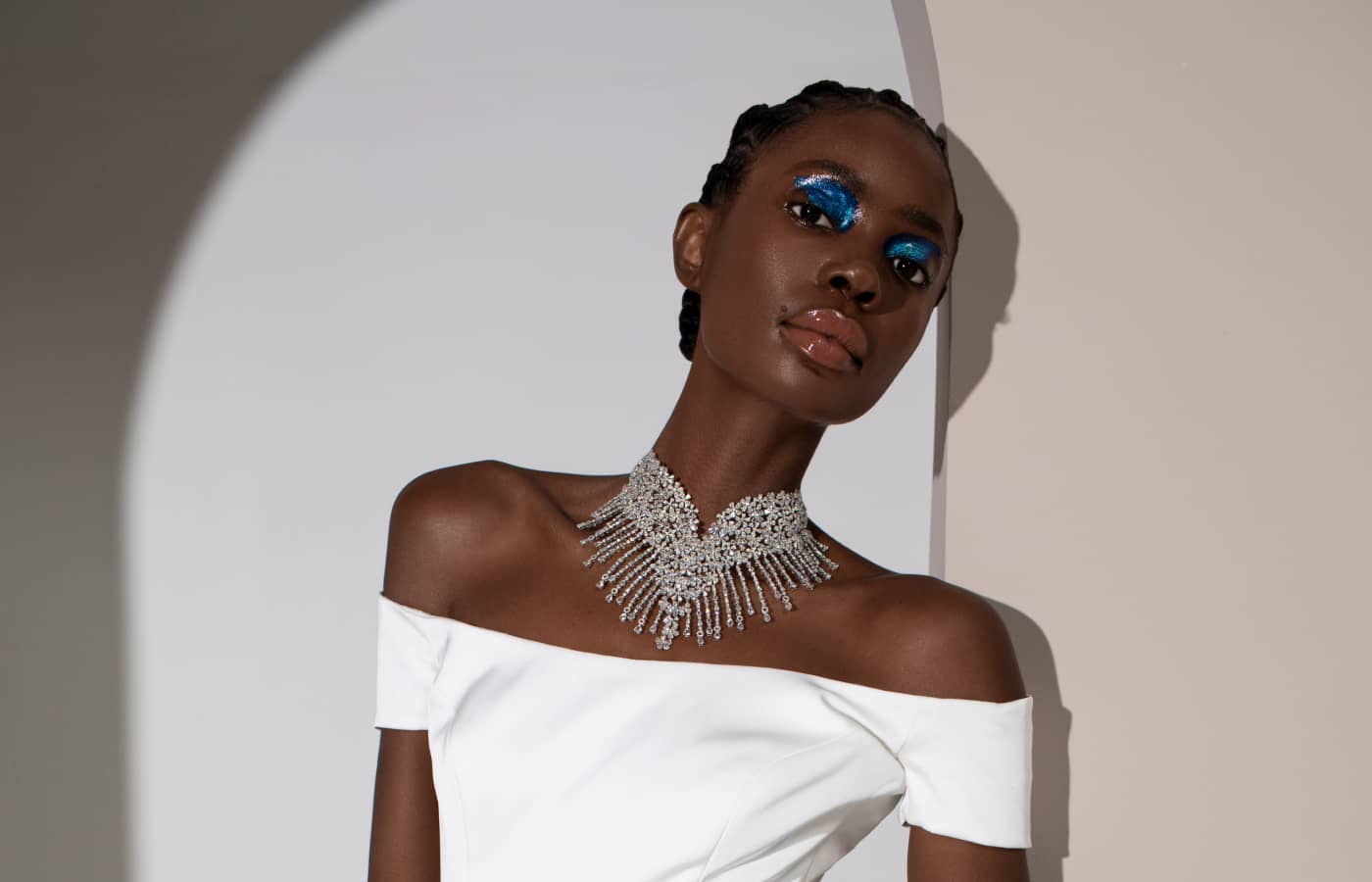 Of course, once you start trying pieces on at Jaipur Gems, you won't want to stop! The brand offers a wide selection of high jewellery, timeless bridal designs, an Art Deco-inspired coloured gemstone and diamond collection, traditional 22k gold and polki diamond jewellery, and everyday diamond ranges. I was instantly drawn to the Coral Reef diamond necklace set, with an oceanic concoction of deep green and blue gemstones, black opal (totalling 77.83 carats), and 3.52 carats of diamonds set in 18k white gold. There's also the Ruby Studded collar necklace with 78.25 carats of Burmese rubies and 14.10 carats of diamonds in 18k white gold.
Although some jewels in the Jaipur Gems collection have a European aesthetic, it is important to remember the fundamental role that Indian jewellery-making traditions have had on design history. As Sacheti explains: "Most of the European motifs and styles are largely inspired by ancient Indian Moghuls or the Maharajahs of India. India has been a strong inspiration for all European brands and continues to be. We are largely India-inspired; we represent its glorious past, present and the contemporary styles of today and the future."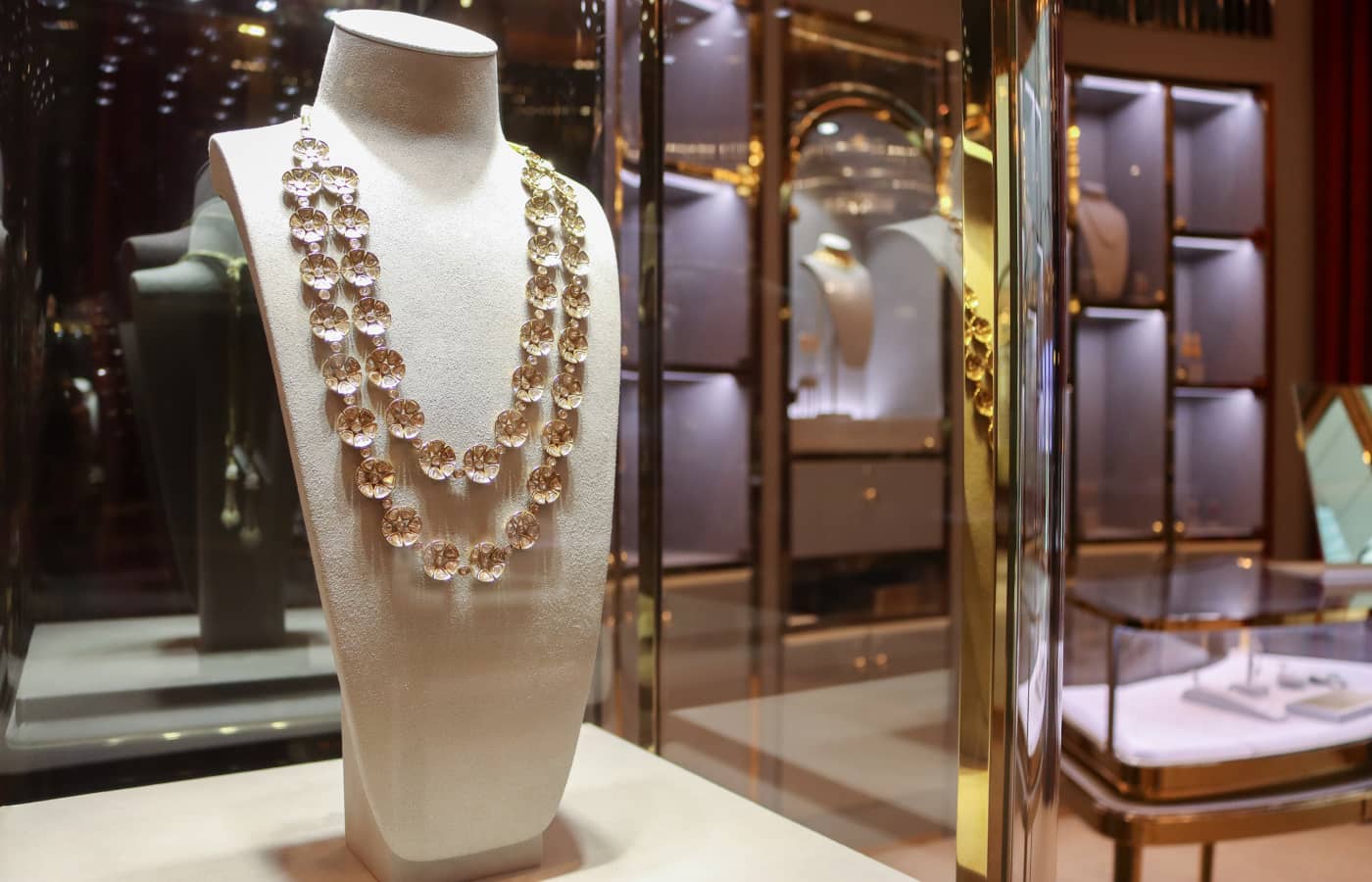 And speaking of the future, Jaipur Gems has no plans to stop with Dubai. Instead, it hopes to open a boutique in Doha, Qatar, in the near future. So, if any of my jewellery aficionados are visiting Dubai in the months ahead, I recommend visiting Jaipur Gems to see its heritage-fuelled blend of traditional Indian jewellery, polki diamonds, contemporary creations and exceptional high jewels. I promise you won't be disappointed!