The 'Bee My Love' collection – dedicated to the symbol of immortality and the victory of Napoleon Bonaparte - was presented for the very first time in 2011. The jewellery included in this collection looks truly regal, and 2019's additions - which take the form of a series of cocktail rings - very much succeed in picking up where the collection left off.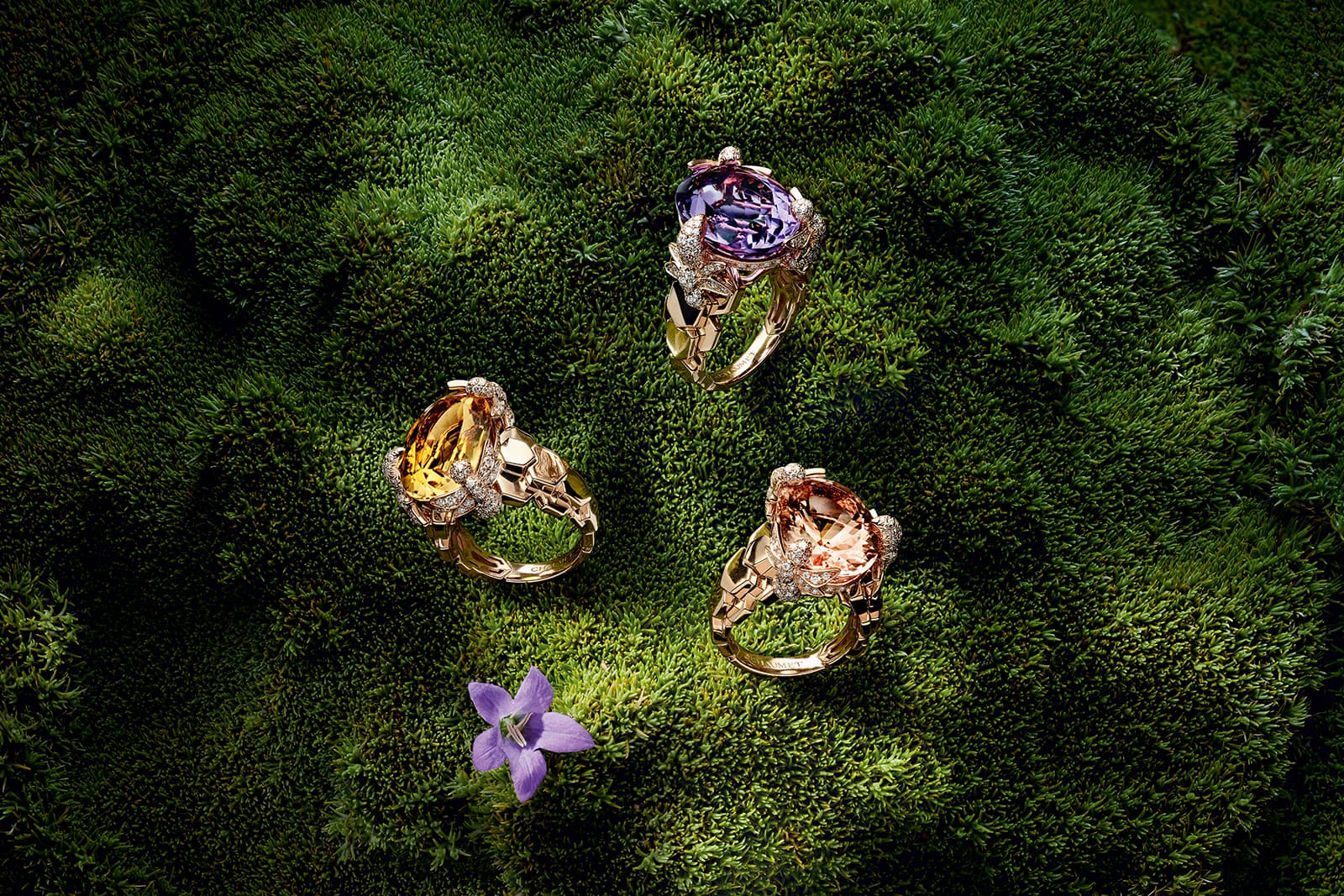 Each 'Bee My Love' ring is made of white or rose gold, and embellished with precious stones of a variety of rich shades. Among the stones one is able to find sapphire, aquamarine, morganite, as well as green and pink tourmalines, amethysts and rhodolite garnets. All of them are faceted in the shape of an oval, and placed at the very heart of the ring's diamond studded flower adornment. One cannot help but feel that, at any moment, a swarm of bees might fly down in search of nectar. The ring itself is composed of a stunning pattern of tessellating hexagons, imitating the bees' honeycomb. These hexagons have, since the debut of 'Bee My Love,' formed the collection's main decorative motif.
For ladies who are more concerned with punctuality, Chaumet offers 'Bee My Love' watches in three different colours. The watch bracelet is made up of links that take the form of a honeycomb, thanks to which the strap is able to effortlessly bend around the wearer's wrist, while a host of diligent striped bees adorn the rim of the dial.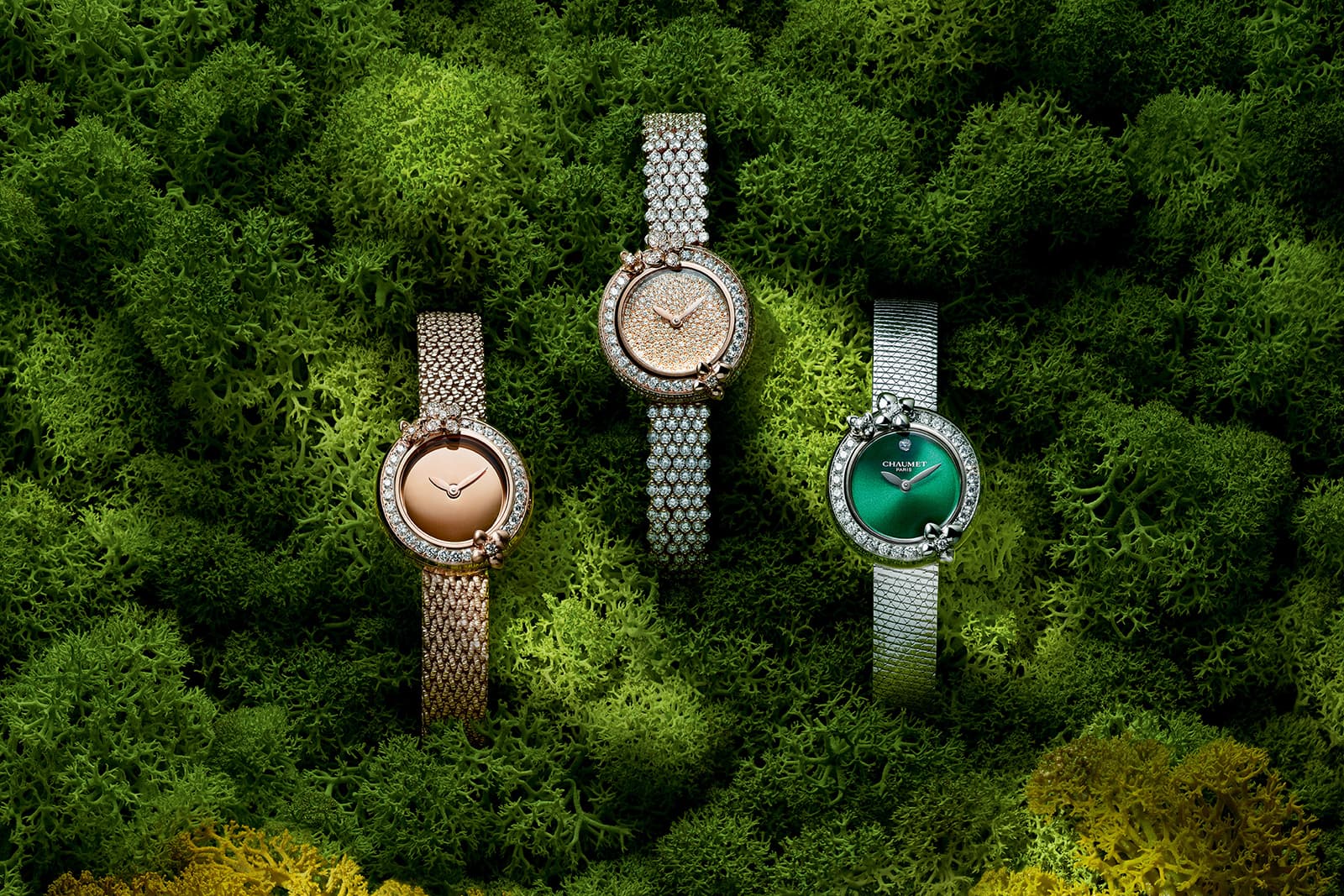 Brooches represent an entirely new addition to the collection, which until now had only been very rarely released by Chaumet, and had largely been confined to the brand's high art collections. The 'Les Espiègleries de Chaumet' is a collection inspired by entirely ordinary garden objects and habitants, and is presented in a playful and amusing manner (something I've always enjoyed:) diamonds are loaded onto garden shovels, a trickle of water flows from a watering can, flowers spring out of a pair of ordinary rubber boots, while a small but very lively chicken confronts an enormous scarecrow!
It should be noted that there is also a place in this collection for more 'serious' pieces. First of all, there is a rose gold brooch that takes the shape of ears of wheat that echo the famous tiara much loved by Napoleon's wife Josephine, itself depicting a rich harvest of wheat sheaf. On top of this, I found my eye drawn to the 'Attrape-Moi' brooch in the form of a bee. The new variations of this model are made in white and blue, with diamonds and sapphires - in addition to which there are also a number of monochrome versions. There is also one other magnificent new piece, that depicts a precious carnation flower. The work is entitled 'Broche Œillet', and it is fully embellished with a magnificent array of diamonds.
New pieces from the collection are surprisingly light, and do justice to the joyfulness of summer. I hope that you find yourself - as I do - enamoured by this mood!