"The story for CADAR's new namesake collection is the idea of second skin: 'Feathers', 'Fur' and 'Python'. We show our skin, as animals display their plumage or their patterns, but they also use these skins to protect," says Michal Kadar, creative director of the CADAR brand. Unlike many jewellery companies which use an abundance of varied colours in precious gemstones, CADAR'S singular vision of architectural yellow gold and restrained use of diamond embellishment creates a modern and sophisticated range of jewellery pieces.
"So many jewellery designers have animals which represent them. Since starting the company I was asking myself 'what animal is CADAR going to be?' I struggled to think of what could encapsulate the whole ethos of my brand. Then, I thought of only the skin, and this interested me; I began to think about the texture, the softness of it. I wanted to have feathers that would feel real for me and fur that would look as though nature itself covered it in gold," says Michal Kadar.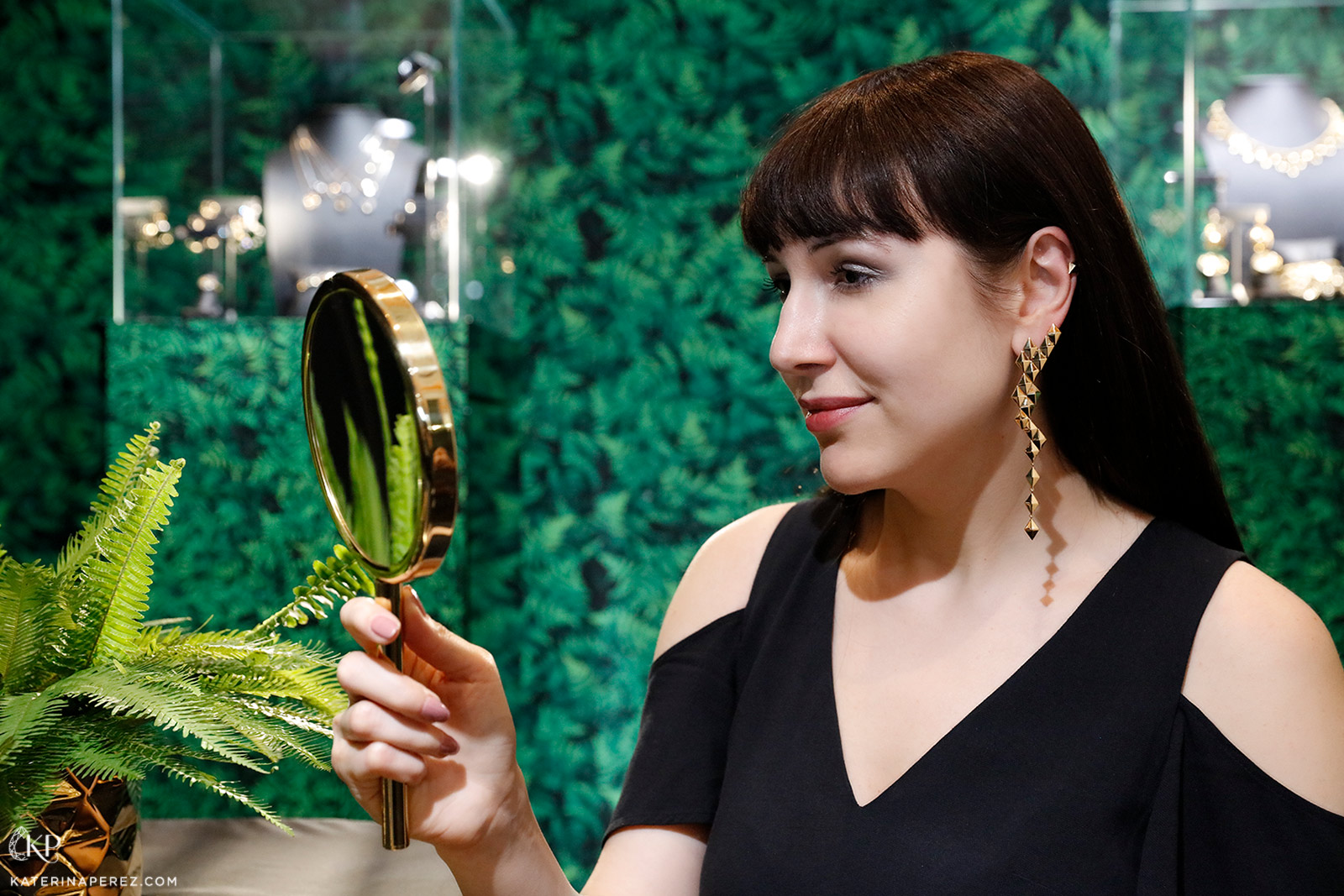 The level of the craftsmanship which has been undergone to achieve the realistic look and feel of Second Skin pieces is astonishing. For example, when you run your fingers through the metal of the 'Fur' pieces, it feels soft: "to achieve the lightness as well as the accuracy of the gold 'fur' we worked on prototypes for 8 months back and forth. We wanted to properly replicate the correct look and feel, but also to keep it light," explains Michal Kadar on the idea behind the gold ring and bracelet embellished with hundreds of gold 'strands'. "On the ring alone, there are 157 of them, all made by hand. Each chain had to be cut, set with a diamond on the tip, then re-soldered, which was very tough since the gold threads are so flexible. I simply love the result."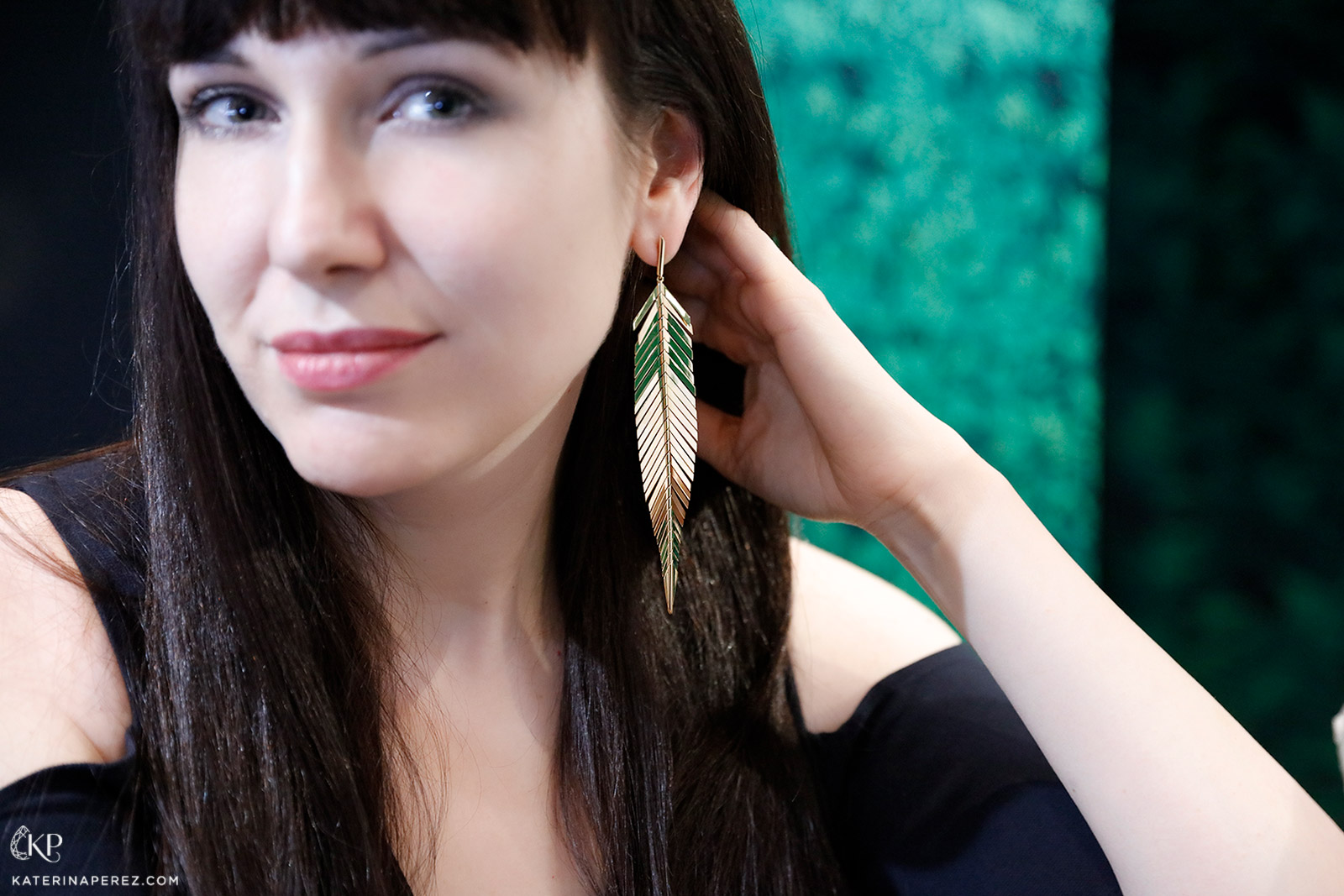 Each jewel within the 'Second Skin' collection is designed to celebrate and move with the architecture of the owner's body, hence it is flexible and focused on wearable comfort. The connection between the articulated gold and the skin creates a relationship between the wearer and their jewellery which transcends merely accessorising.
For example, gold scales of the 'Python' pieces are all joined together with tiny gold rings that create a flexible jewelled form. This allowed Michal Kadar to come up with an original interpretation for such well-trodden design territory as a serpent, and keep it in the spirit of her unique vision. The mismatched earrings, a bracelet, a ring and a small ear cuff rest against the skin and move with the body seamlessly.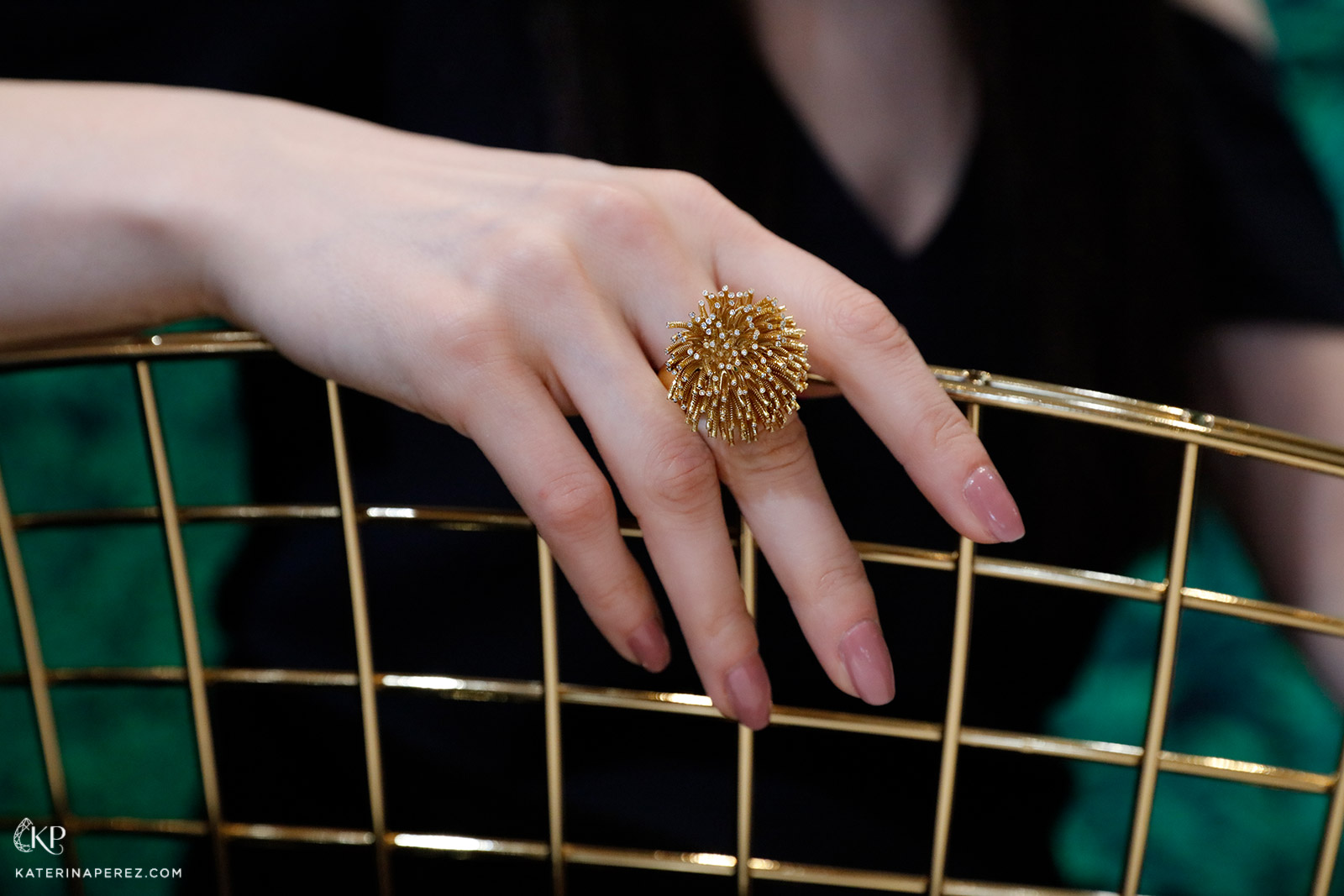 'Feathers' has been given the CADAR treatment too, and reduced to minimalistic, clean lines that are individually articulated so as to create the same movement which was achieved in the 'Python' and 'Fur' lines. One design concept connects all three sub-collections of 'Second Skin': dynamic elements that respond as though alive themselves.
Michal Kadar admits that the best way to gauge the success of a collection is the reaction which jewellery gets in person, and her experience at COUTURE 2018 speaks for itself: "we've achieved something exciting. Everyone is stopping when they see the pieces. People are chasing after me - they want to touch it, to understand how we made it. There is no better compliment to our work and my vision than this."