In 2018 the already famous 'Joséphine' collection has been re-invented, under the name 'Joséphine Aigrette': showcasing glittering gemstones and snow-white pearls, with new colours added to it to preserve the legacy of this incredible woman. Half a ton of amethysts, citrines, peridots, aquamarines and rhodolites come together in joyful compositions with diamonds and pearls. Here, everything complements the legend and each component whispers a story.
Amidst the whirling of passion, revolution, exile and loss, Joséphine remained true to the French style which symbolically reflects her relationship with the world. Owing to being born in Martinique, she loved sea creatures and bright shades. Already a star at court; she would not only shun convention - preferring to wear garments that were dazzlingly colourful - but also created some incredible jewellery accessories.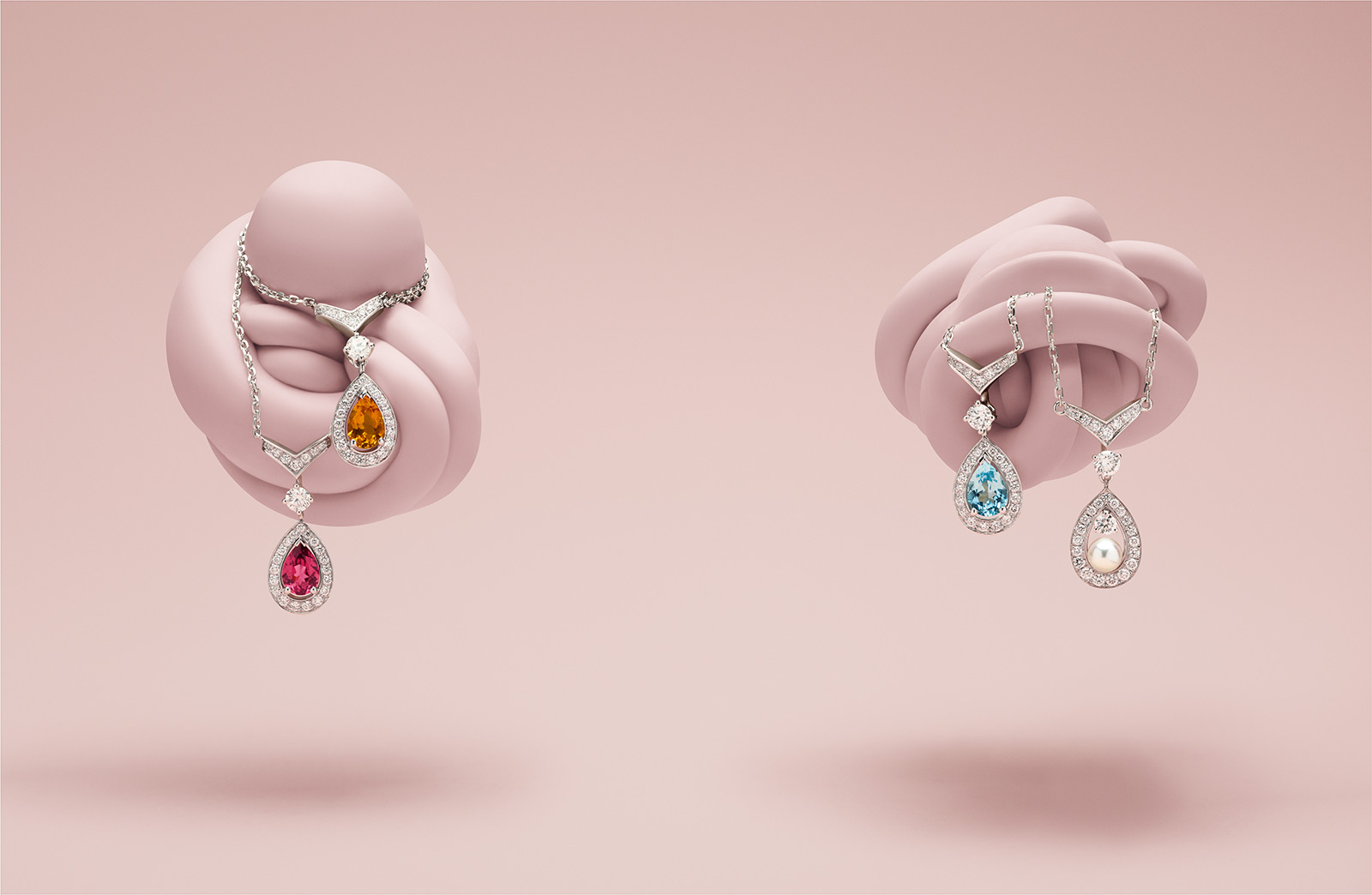 Taking all these historical facts as their foundation, Chaumet's designers have transformed them into rich and extravagant jewellery pieces. In earrings, rings and necklaces, radiantly colourful precious stones and pearls were used. But they did not stop there! Joséphine boldly broke the conventions of her era - and so fashionable trends are also used daringly in this collection.
If trends are more readily the preserve of everyday jewellery, then when it comes to high jewellery art - as you would expect – usually designers resort to making decisions which are timeless. In 'Joséphine Aigrette', the classical elements and quality execution that are characteristic of high jewellery art are intermingled with design features that are completely new to Chaumet: asymmetrical shapes and multi-layered structures.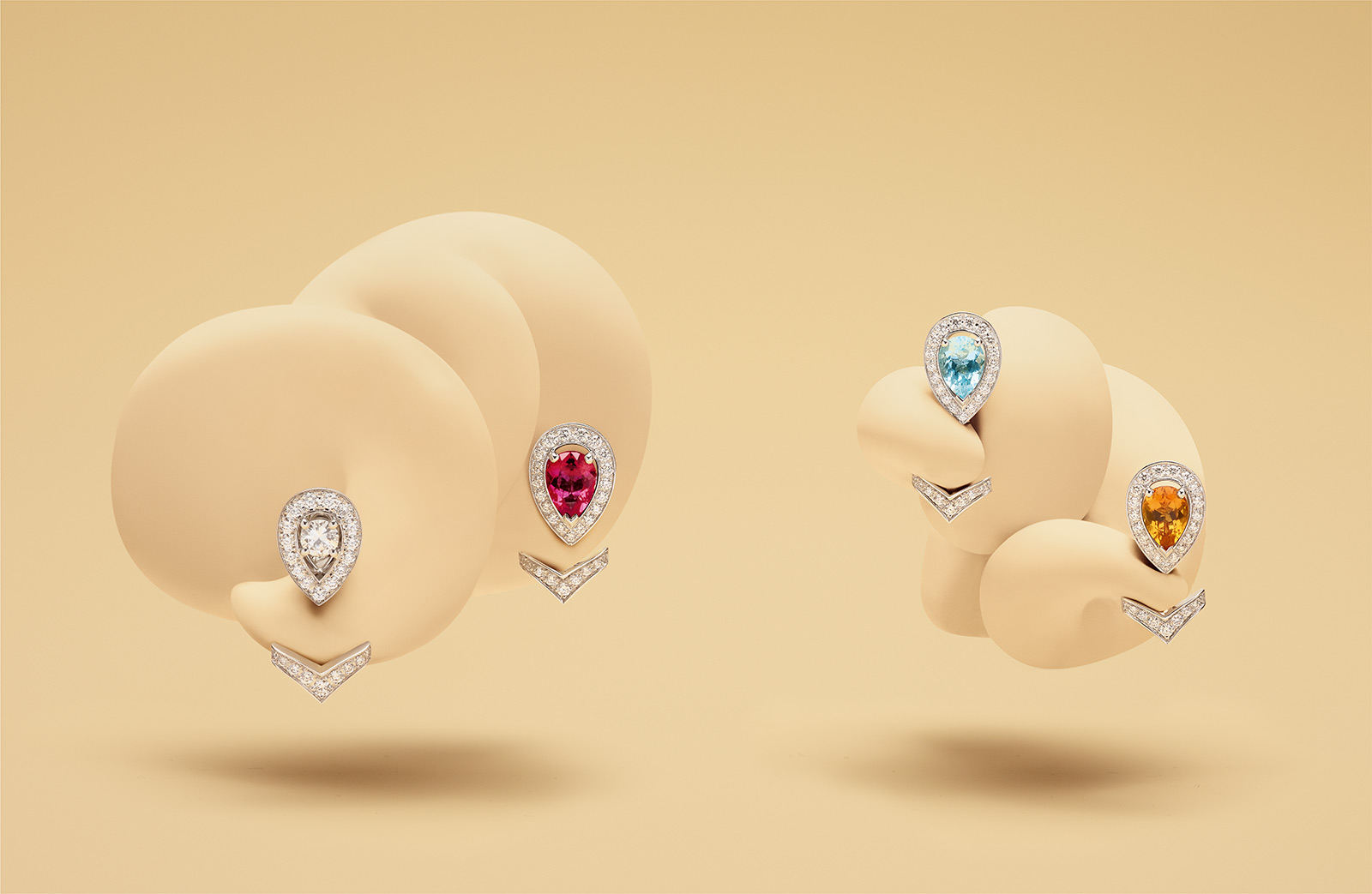 For example: the rings are designed to allow you to wear several simultaneously, and to alternate between white and pink gold, coloured gemstones and diamonds. Stud earrings are also sold with 'jackets' – small detachable elements that border the bottom of the lobe. Delicate pearl beads adorn the earrings and accentuate either the length of the rings - alternatively only half of it - creating an asymmetrical effect. This technique fascinated me most of all; making the classical jewellery style look bolder and more intriguing.
When I am asked about current jewellery trends, my immediate response is: brightly coloured stones. What's more, it is not important whether the gems were once considered semi-precious. Without losing sight of their vision as a high jewellery maison, the designers at Chaumet have presented a rich palette of gemstones - chosen not for their monumental value, given that these are not the rubies, sapphires or emeralds common to high jewellery creations - but for their radiant palette of colour. Framed in white gold and diamonds, the gemstones appear by contrast to be all the brighter.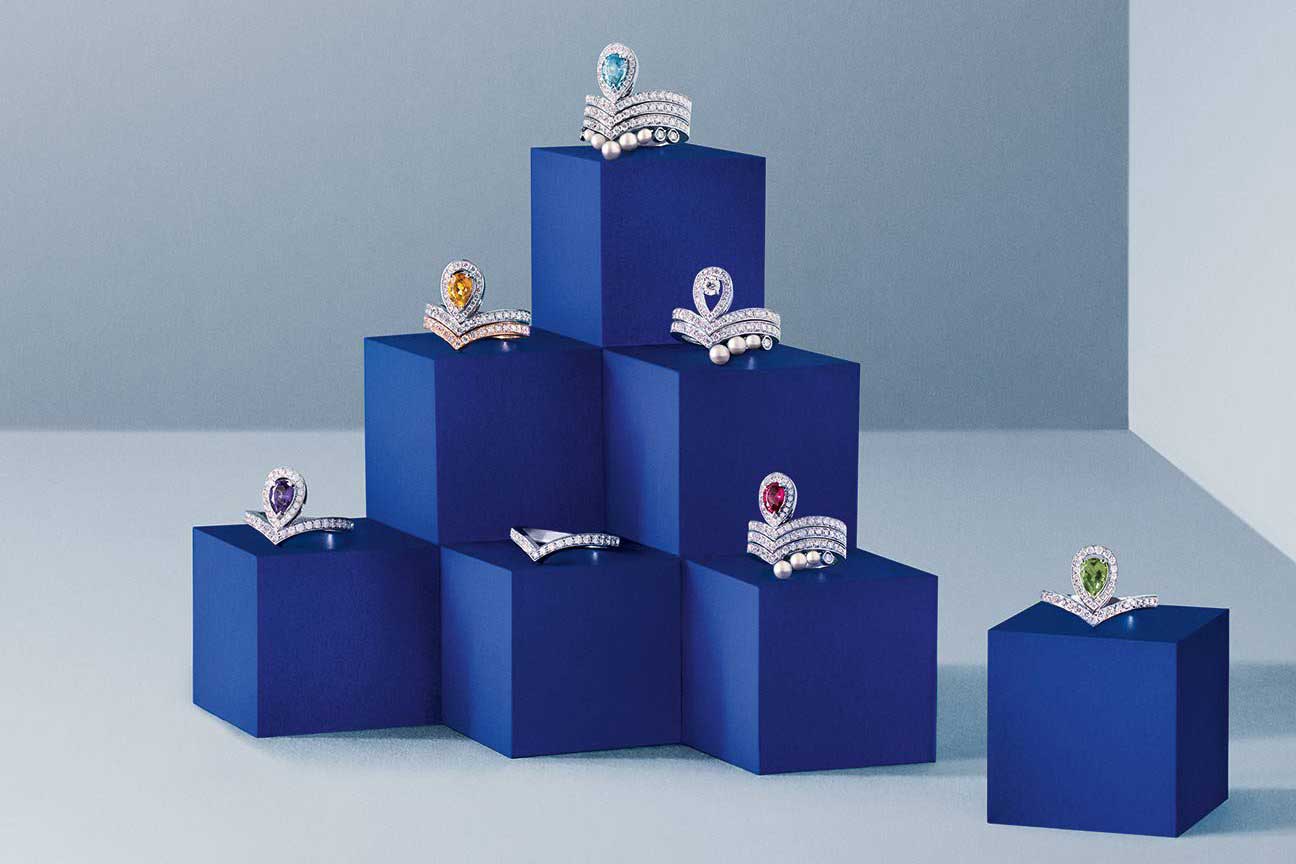 It can without exaggeration that the name Joséphine does not simply label the collection but also actively permeates every 'Joséphine Aigrette' piece with the progressive spirit of the muse herself.