Maria Canale - a seasoned jewellery designer based in the USA - is famed for her laconic aesthetic, which has been revered throughout her work in some of the most well-known luxury jewellery houses in the world. She has carried on this stylish minimalism in her own collections, the latest of which is 'Flapper'. It is imbued with the dynamism, glamour, and innovation of the Art Deco movement, and the era in which it rose to prominence.
Art Deco is an iconic style and artistic reference point that has been revisited across all creative fields: fine jewellery, fashion and architecture to name but a few. The clasps and buckles which Maria has chosen to decorate the 'Flapper' necklace and bracelets are a nod to the mechanical advancement of the age; their strong utilitarian look is a reference to the masculine design elements in both fashion and jewellery which began to surface during the Art Deco era.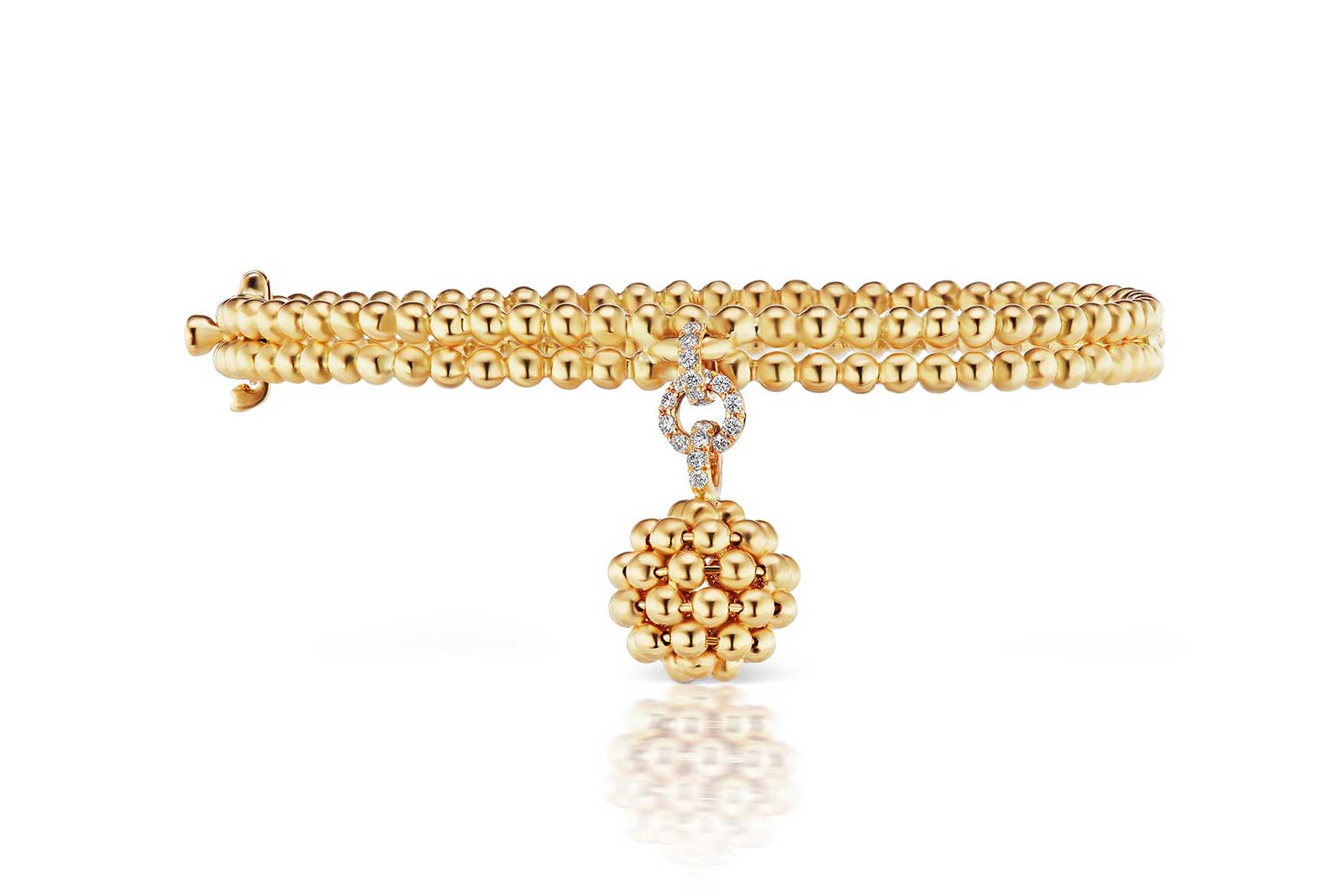 Before the 1920's, the Art Nouveau and Victorian art movements showcased incredibly feminine, floral and fluid lines. After the First World War, women celebrated their newfound sartorial freedom - garnered through working while men were fighting - meaning that many Western women wore trousers and buckled belts for the first time in history.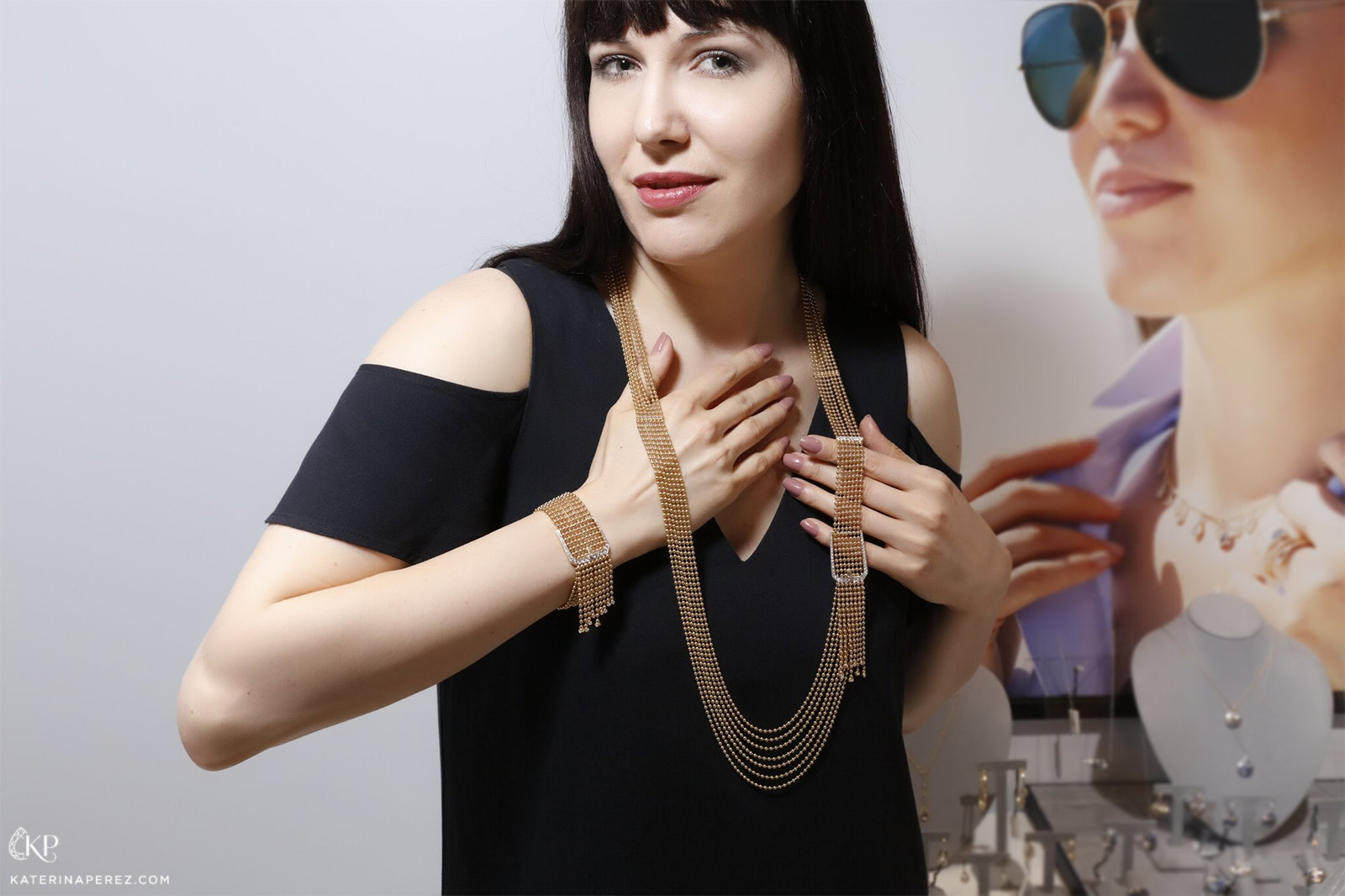 At once juxtaposing and complementing the statement buckle design details of 'Flapper' jewels - long, pendulous, tassel- like chains were employed. They are comprised of miniature gold balls, and mimic the fringing which frequently decorated the clothing of dancers during the Art Deco era. This design signature worked then and now in the same way - freely expressing and celebrating the movement of the wearer.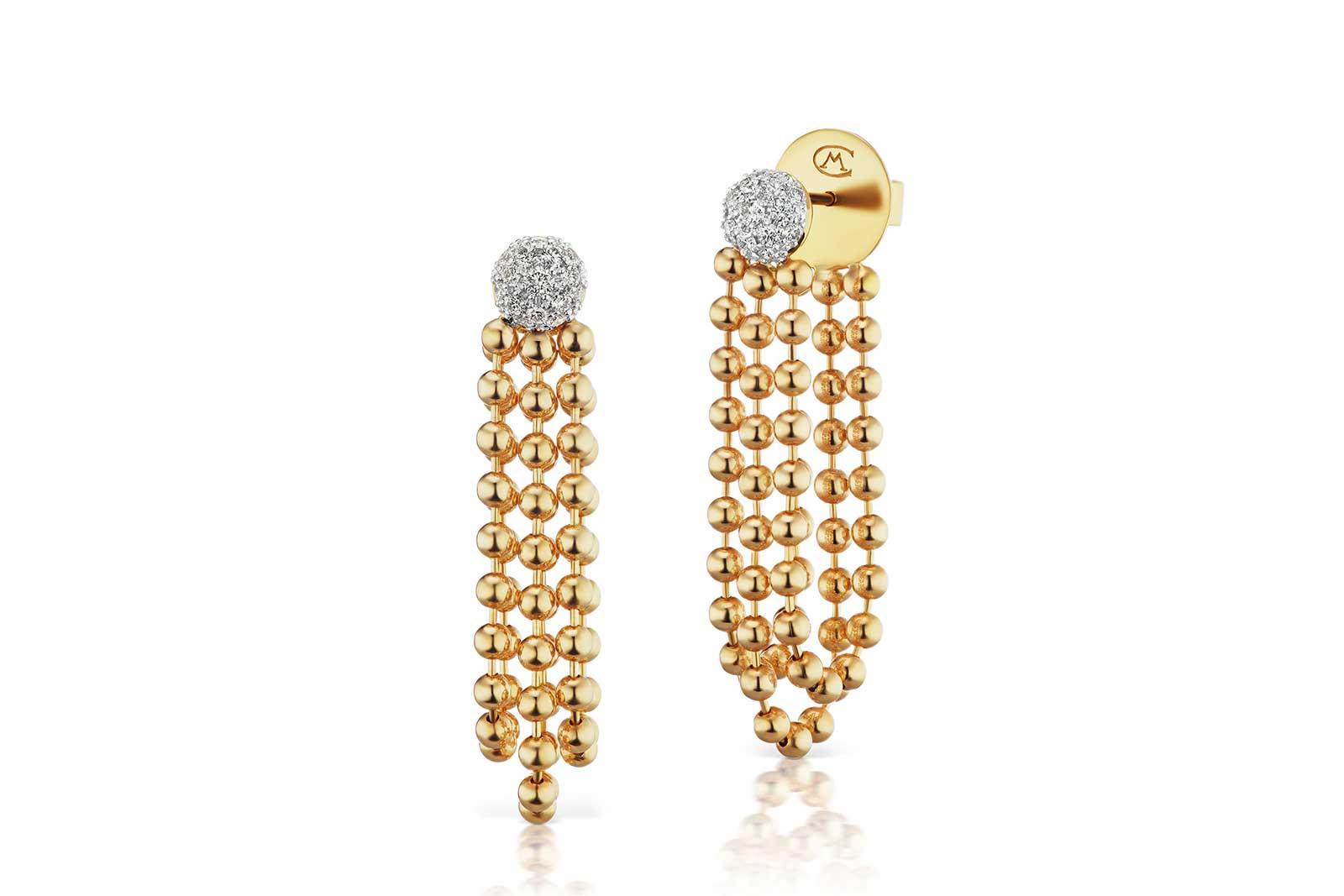 The yellow golden ball motif is a structural and steadfast design choice, being at once modernist and classical - the soft flexibility of the chains contrasts with the geometry which the baguette and brilliant cut diamonds provide. As creative as these designs evidently are, they maintain a wearability and a simple contemporary feel that allows them to be layered alongside other jewellery, so that these pieces can be worn in individual ways by jewellery lovers.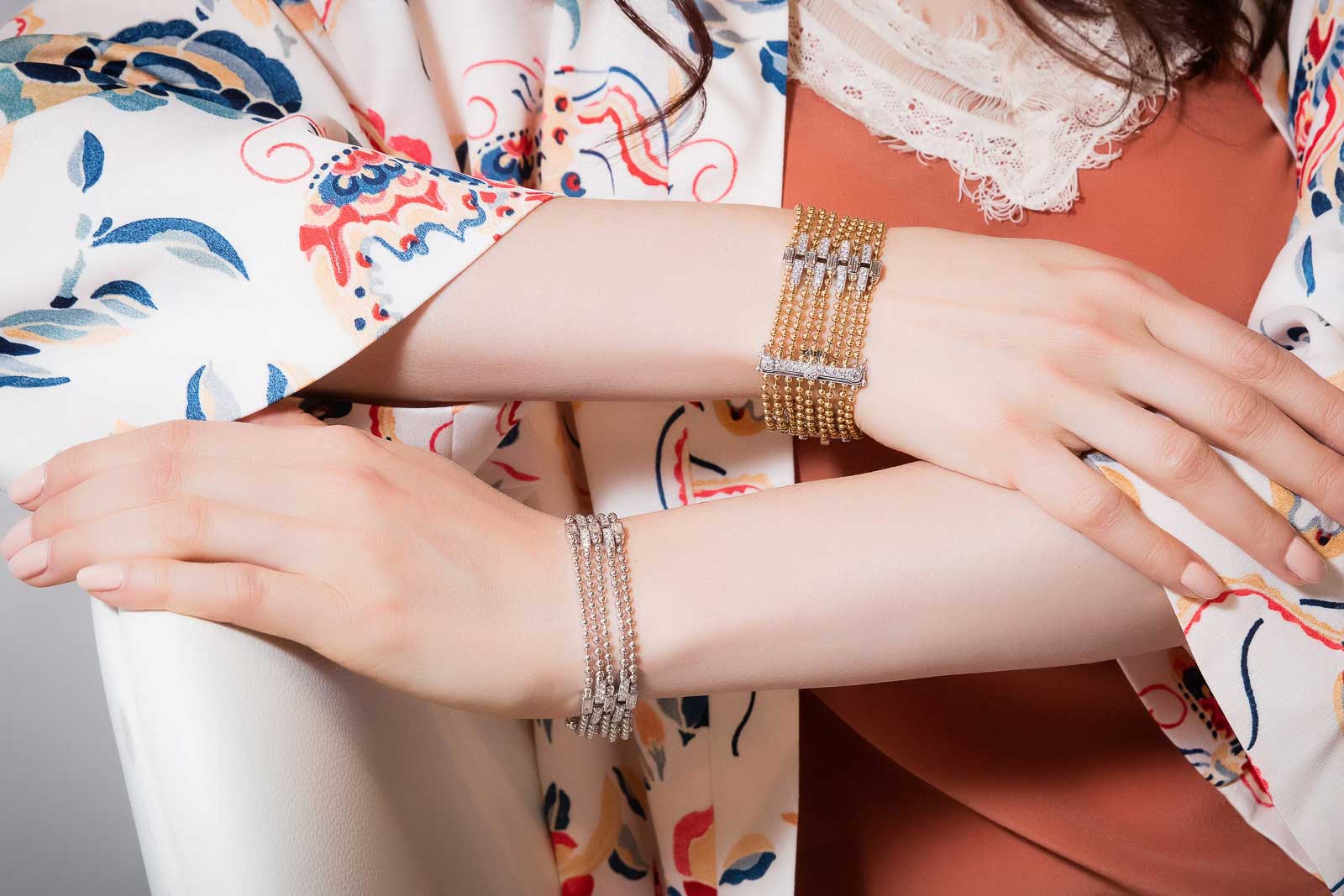 The palette with which Maria Canale paints in her jewellery collections is always restrained, using only 2 or 3 gemstone and precious metal colour variations. However, the 'Flapper' collection is even more refined, and is entirely comprised of yellow gold and colourless diamonds. It is this streamlined approach to design which means that Maria's jewellery always maintains a sophisticated and sleek aesthetic throughout all of her lines.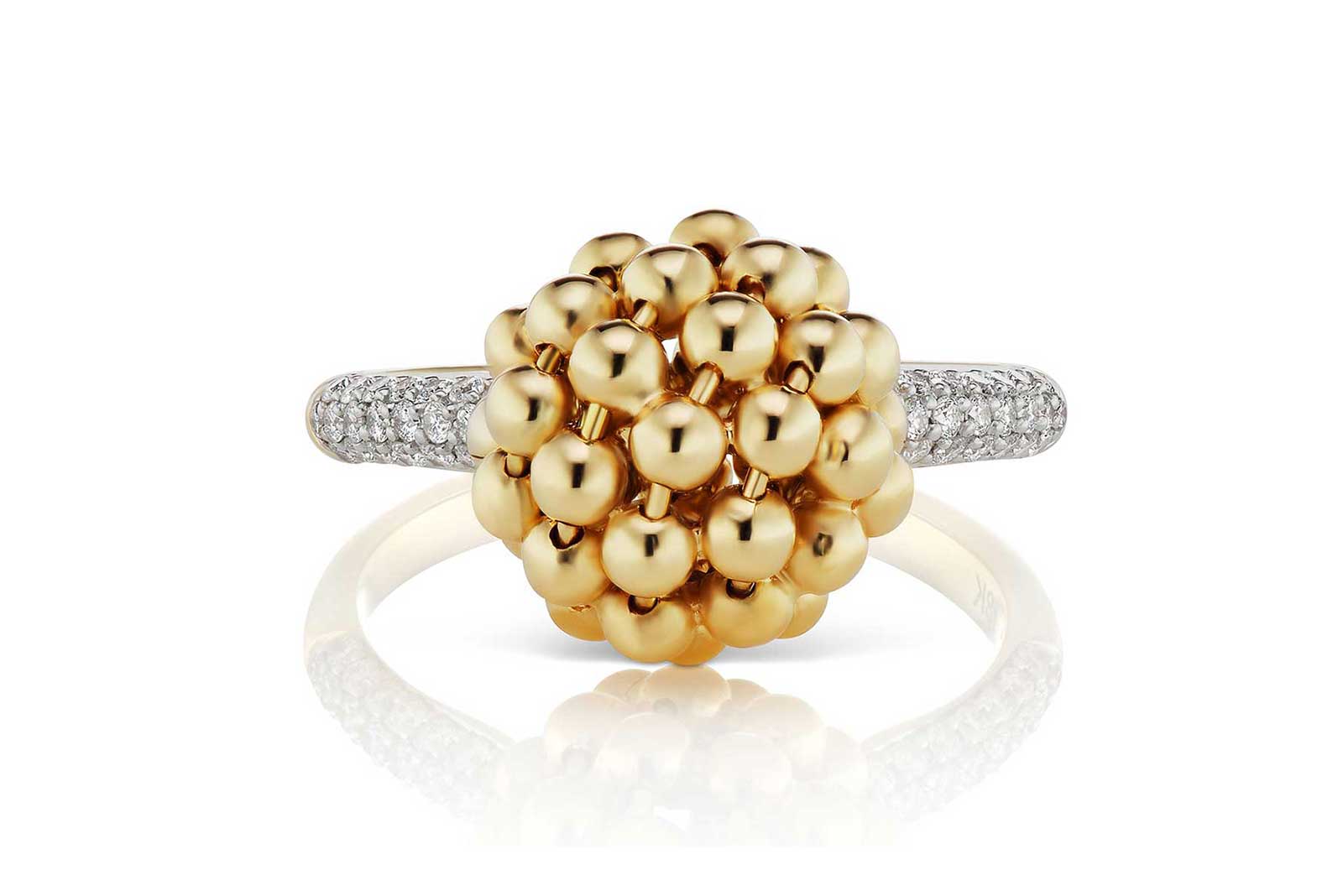 In her 'Flapper' collection Maria Canale focuses on the way that pieces respond to those who wear them - meaning that the drop earrings, the plunging necklaces and the yellow gold tassels which splay from bracelets have a life of their own whilst simultaneously attracting attention to anyone wearing them. The Art Deco-themed jewels are not just a selection of wearable pieces that can easily complement any outfit; they also allow the wearer to distill the atmosphere of the time to which it pays tribute.