For 25 years, the US-based designer Maria Canale has worked for the world-famous jewellery brands like Tiffany&Co, Mikimoto and Harry Winston. She was a "jeweller for jewellers" and remained in the shadow of these popular brand names, although thousands of people were walking around adorned with pieces she had dreamed up. In 2016, Maria decided to make her mark by launching her very own jewellery brand that would bear her name. At this year's COUTURE Show, I was able to see Maria Canale's key collections first hand, and some unique High Jewellery pieces which inspired me to share them with you.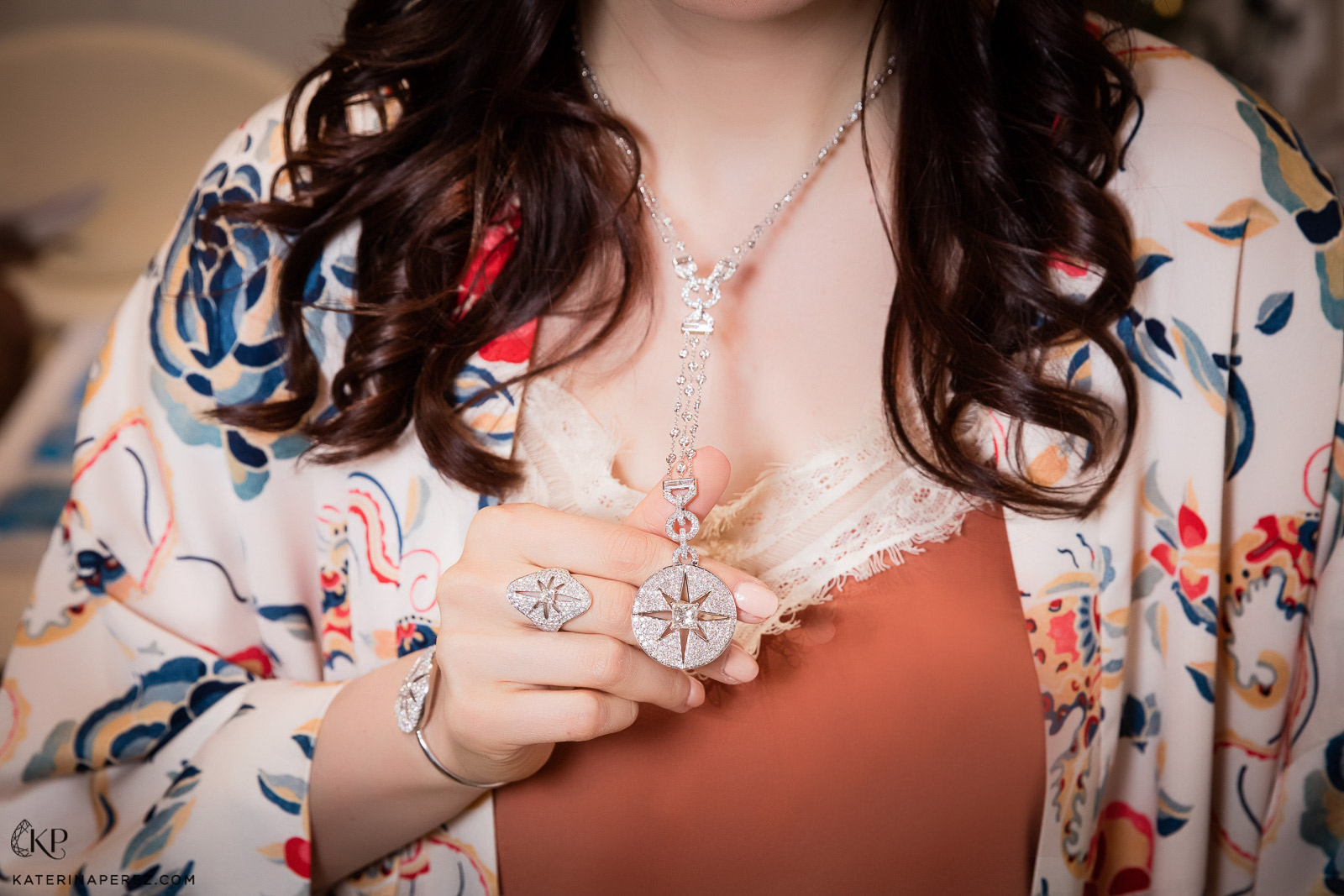 I stick by my theory that if people pursue their favourite childhood hobby as a future profession, their work will bring them great joy. Maria first found herself at a jewellery bench as an intern at the tender age of 13, and was utterly confident she wanted to create her own line. She began to study as a professional jeweller before enrolling on any course, and longer before she discovered all the delights of jewellery design at FIT. At this point, she suddenly realised that by transferring her imaginary jewellery pieces on paper, she could materialise her thoughts, even if she couldn't create what her imagination developed with her own two hands. Maria was aflame with jewellery design, and drew all night long after her first lesson at FIT – a favourite pastime which she continues to do even now.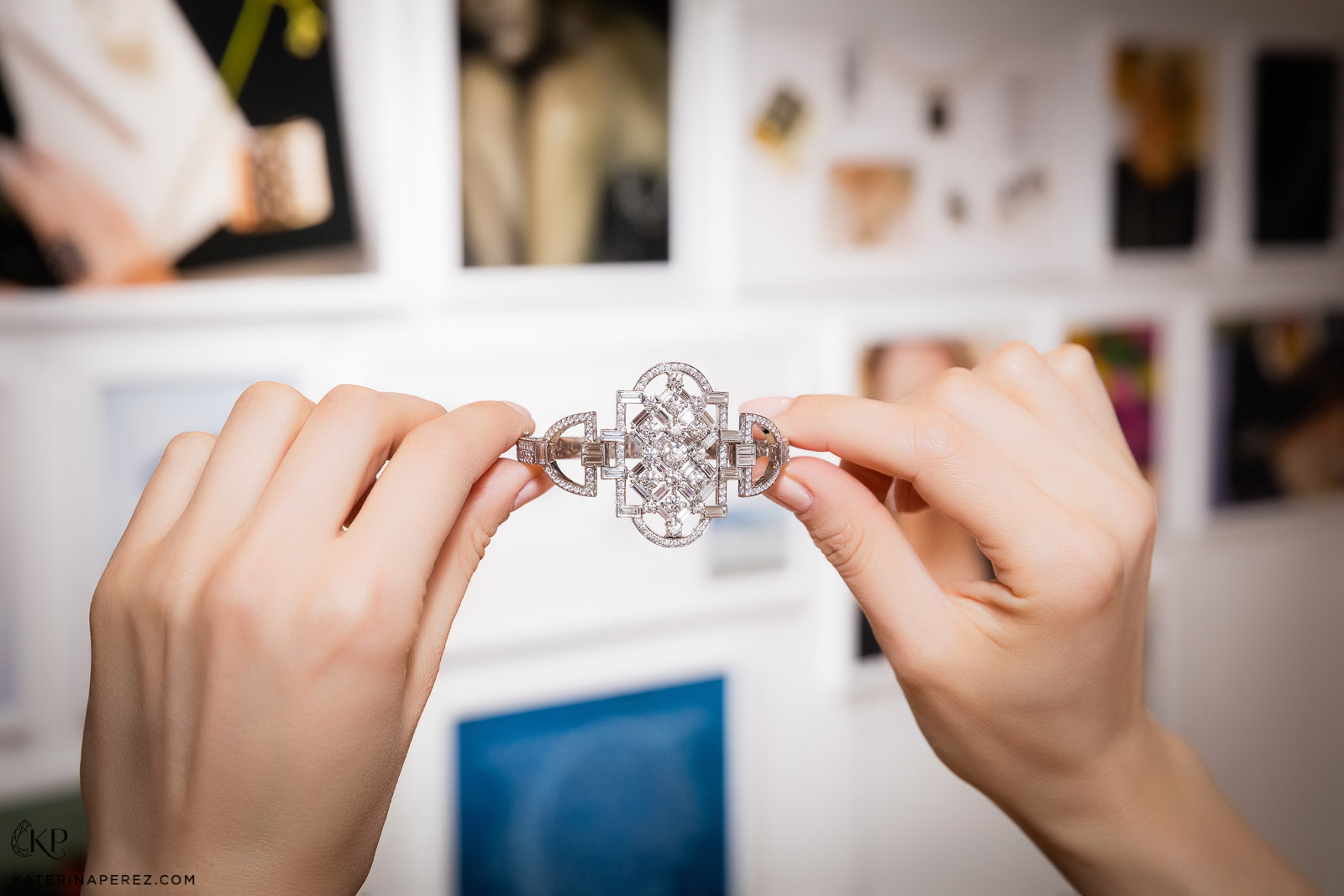 Herein lies another of my theories: if you burn with passion for your work and invest your whole self in it, success will not pass you by. For the quarter of a century that Maria has worked as a designer, she has accumulated an enviable amount of professional experience, which, together with her natural talent, has allowed her to win over thirty jewellery competitions, including the Diamonds International Award, the Platinum International Award, the Women's Jewelry Association, the Designer of the Year, and the Argyle International Colored Diamond Award, amongst others. Maria has received the prestigious American Gem Trade Association Spectrum Awards ten times already!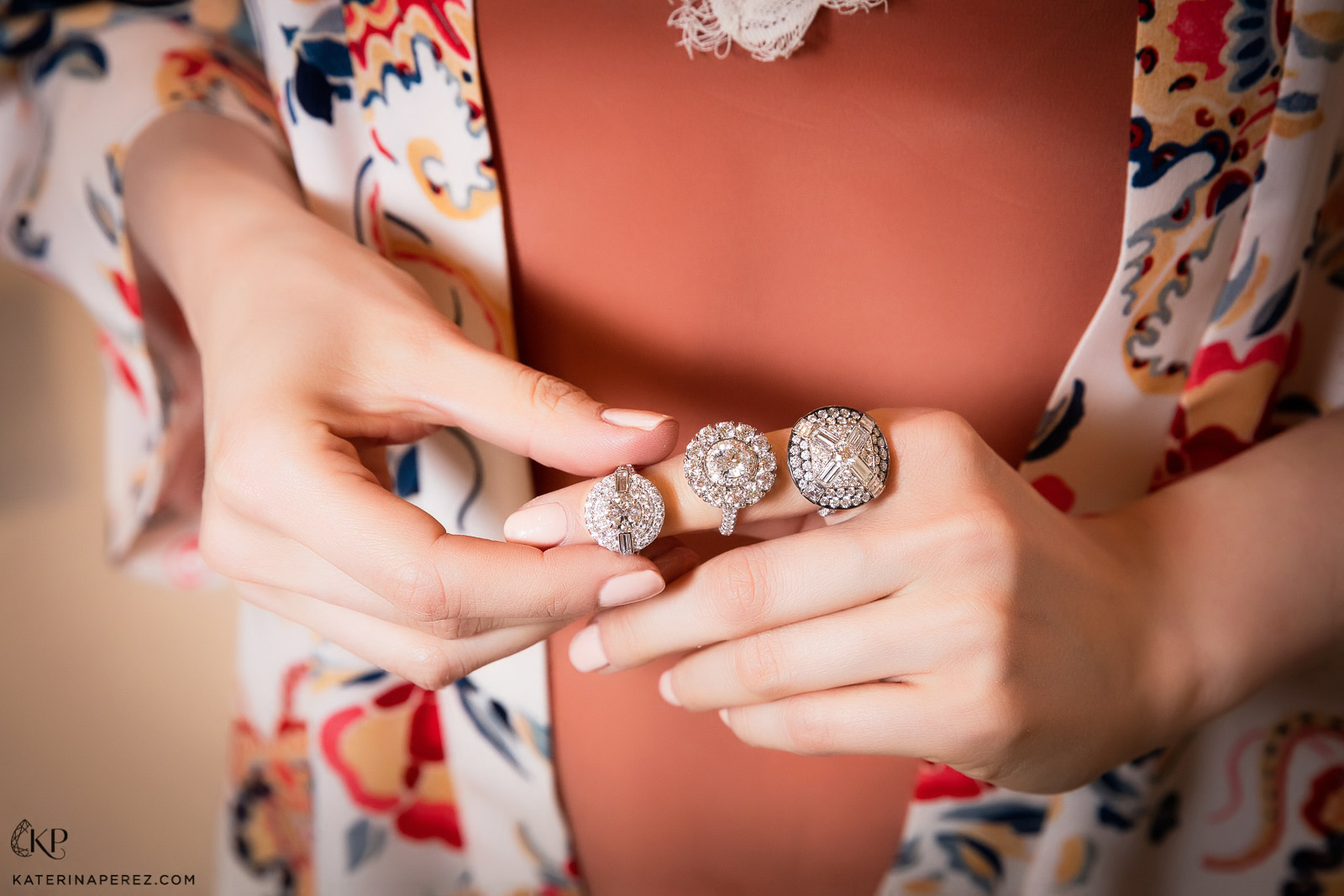 In spite of her successful career, Maria Canale admits she is most proud not of the awards she has won, but by the fact that women enjoy wearing her jewellery. Wherever Maria goes, she constantly wears her own creations to ensure that they are comfortable. She seeks to ensure the jewellery "comes alive", and that the real sparkle happens not when the pieces are in the box but when they adorn their owners.
"I want my designs to inspire you to live every day as a celebration, creating beautiful memories with the people you care about," says Maria, who is also a happy wife and mother of two, living in Manhattan and at the beach, in Watch Hill beach, Rhode Island.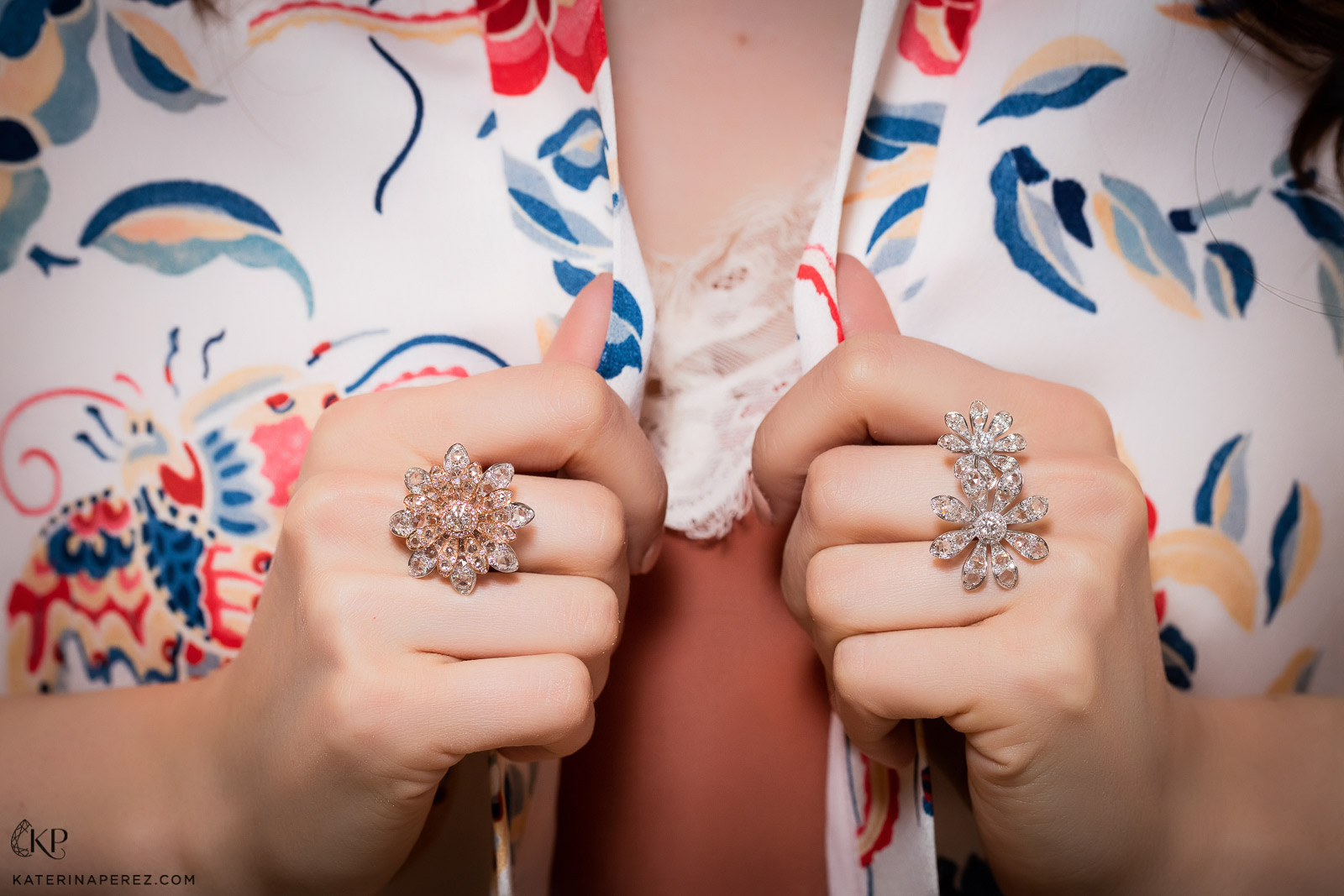 Elegance and luxury are two elements to which the designer is attracted, and she seeks to emanate these in her permanent collections. These two important aspects are manifest in the refined contours of the Flapper collection's necklaces, earrings and bracelets, as well as in the clear lines of her Deco diamond jewellery, the miniature details of her Drops pieces which feature drops of moonstone, and in the three-dimensional and precisely calculated forms of the Pyramid and Hexagon pieces, not to mention the fine stones of her Bespoke collection.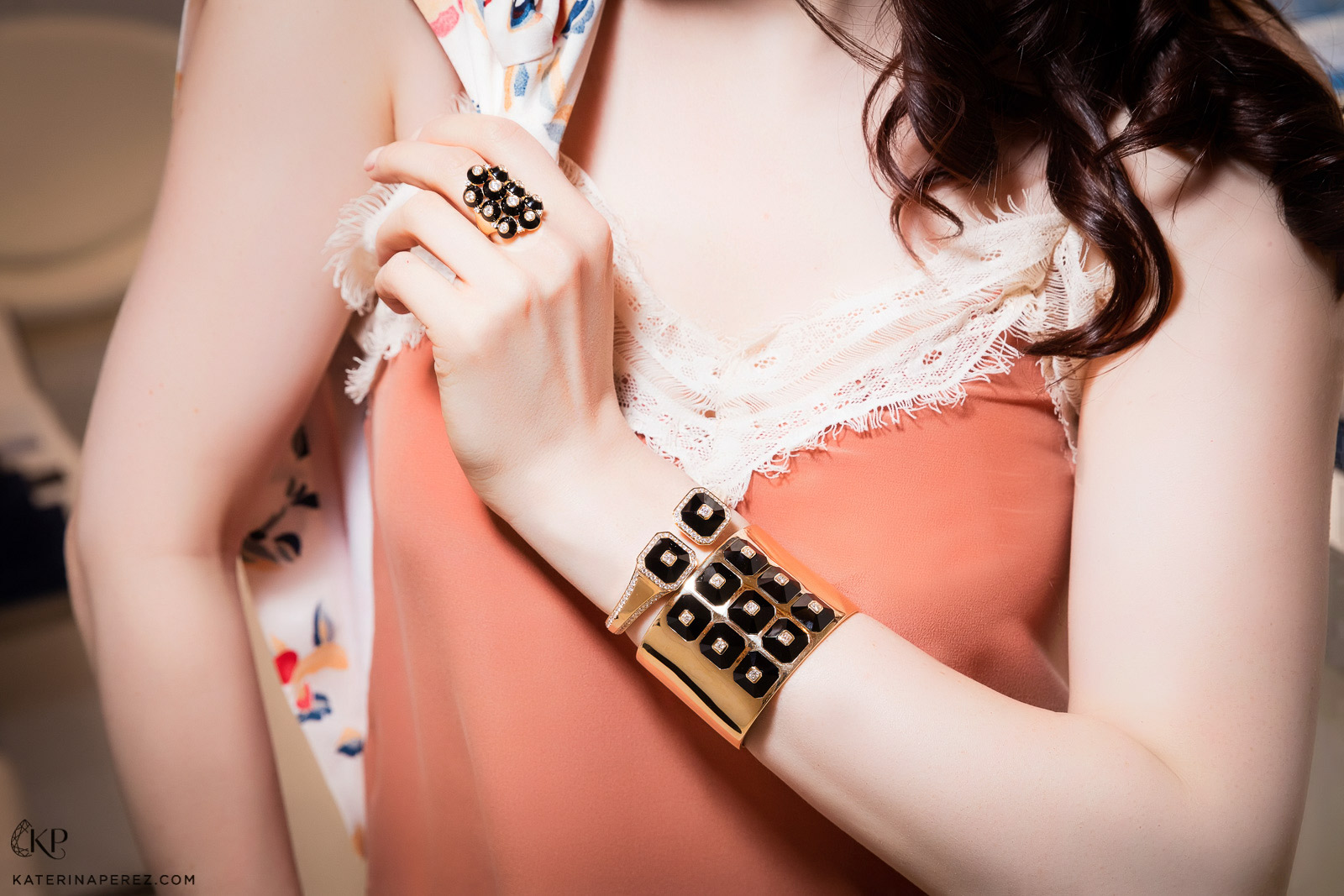 Maria Canale jewels are statement and striking; miniature and delicate; classical and modern; original and traditional. My first impression was that the designer was able to create something for literally any mood and outfit. Nevertheless, all this variety in design does not prevent Maria from preserving her staple style: exquisite minimalism.
"Elegance is not about being noticed, it's about being remembered," says Maria, and this soundbite sticks in my memory, just like Maria Canale's jewellery – rather hard to forget.