KP: What in your view makes de Grisogono one of the world's leading jewellery brands?
FG: I think it is the fact that the world of de Grisogono is unique. Glamour, craftsmanship and creativity are the attributes that define my brand, not to forget that we are independent and can allow ourselves to create almost anything we want. Our creativity knows no boundaries and makes de Grisogono design daring. Additionally, what sets us apart is the gemstones we use and match in striking combinations of colours. Important volumes, flowing and sensual shapes, a sense of movement and great intricacy are also unique aesthetic constants of my audacious jewellery and timepieces.
KP: What are the points of difference between de Grisogono 10 years ago and now?
FG: I think if you look at my designs from 10 years ago and today, you will find the same underlining messages of boldness, volumes, colours and details. Along the way, I have challenged myself and my collaborators to go beyond the norm, beyond the limits. That is why de Grisogono has always been and will continue to be glamorous, daring and strongly independent.
KP: Since the brand's conception in 1993, you have transformed de Grisogono into one of the most respected jewellery brands within a relatively short period of time. What is your secret?
FG: There is no secret. I have always listened to my heart and trusted my gut feeling, as well as used my intuition. I have never looked around at what others were doing and never really paid attention to what people may think of me. That is how I have built a brand with a difference, which is a strong point that surely helped grow the business.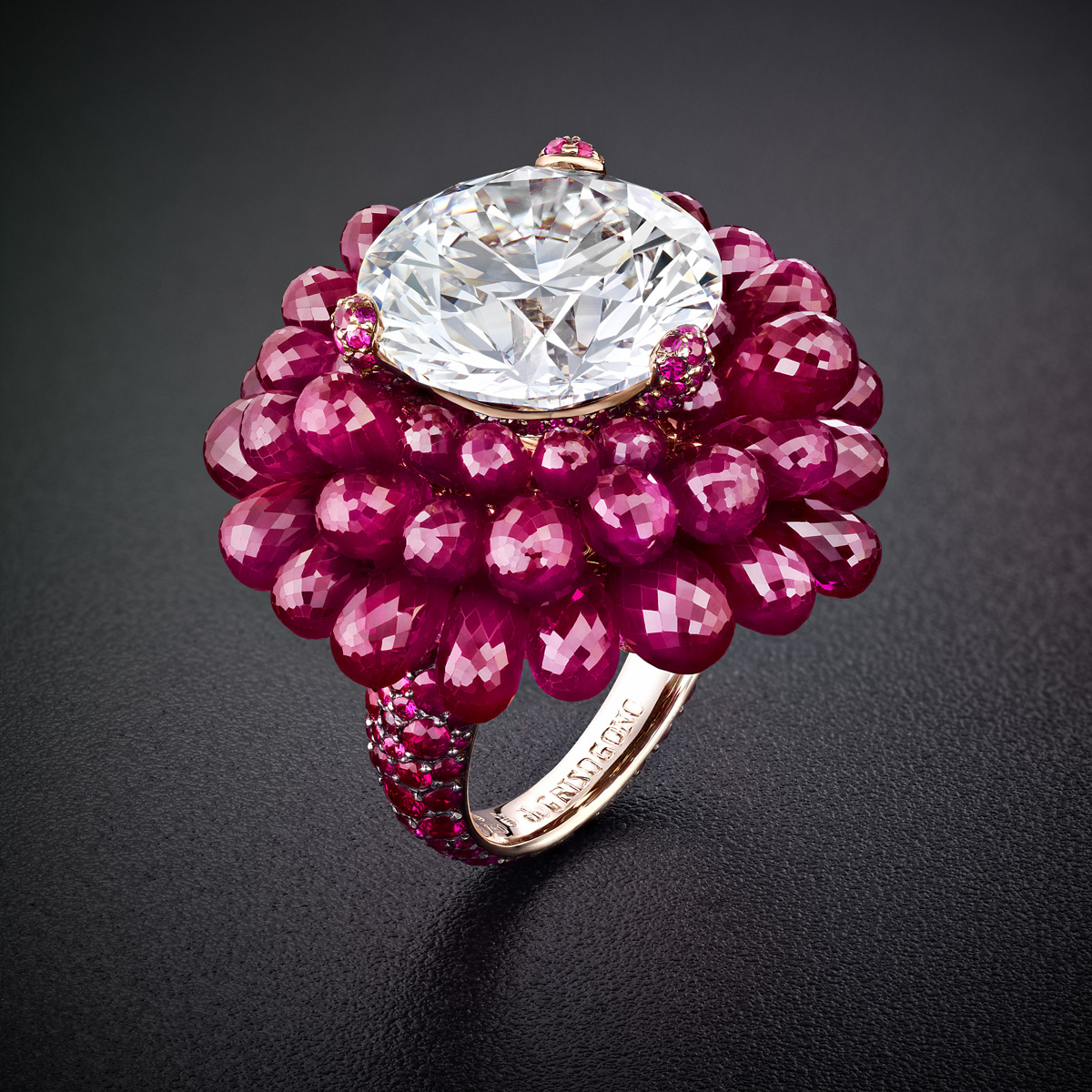 KP: If you could go back in time, what would you have done differently?
FG: There isn't anything I would have changed because each time I had a personal disappointment, I have strived to be better and do better.
KP: De Grisogono has expanded worldwide by now. What international markets are most important to you and why?
FG: I believe each market is important as we cater to a very international clientele, most of those people travel regularly. Whether a person coming in through the door is from Asia or the Middle East, everyone is welcome to visit our boutiques, especially the ones that are situated in holiday spots such as Porto Cervo. We recently opened a new flagship boutique in London as well as Dubai, and these two locations see clients from all over the world.
KP: If you had to offer one advice for young entrepreneurs, what would it be and why?
FG: Trust your intuition and believe in yourself despite what others say or think of you. The most important person to be proud of your own work is yourself. Be open and listen to those whom you respect and honour as mentors and those who have relevant experience to share. My mother made me go out and work at an early age. I began my career in a jewellery shop in Florence, which was not easy, but it was essential and made me become who I am today. Although I did not have much chance to see my friends, my eyes were being trained to assess jewellery at a very young age.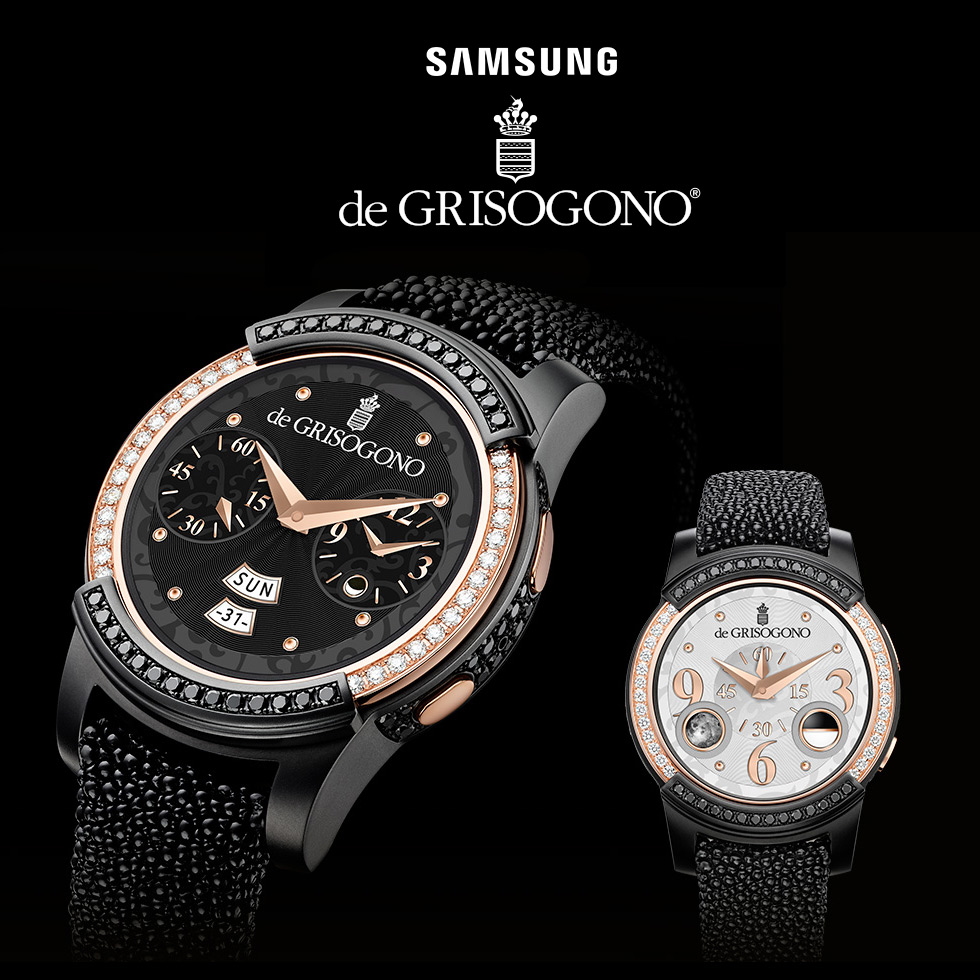 KP: Earlier this year, you launched a smart watch. What prompted this collaboration with Samsung?
FG: Since de Grisogono has always been about daring innovation, its entry into the smart watch market is just a natural step. We took into account the growing influence of technology that has permeated every aspect of the luxury world and given both industries the ability to evolve like never before. I believe as these two industries – watchmaking and technology – will continue to form a deeper, more intertwined relationship given their multifaceted importance in our everyday lives and will grow together.
KP: What gadget can you personally not live without?
FG: For now, just my mobile phone; I really can't live without it.
KP: What do you do when you want to relax and take your mind off work?
FG: I always work! In the past 20 years, I think I took two months off for holiday because my life is my work and vice-versa. Clients are friends and friends are clients. Inspiration for my designs can come to me in the most mundane ways. I could simply be relaxing on a plane, looking out of the window, and notice clouds and become inspired by their shape or their colours. This is relaxing for me. Of course, there are stressful moments in my days but I love what I do in all its colours.
KP: What else are you passionate about?
FG: Food… and love in all its forms.
KP: It is not secret that you like to throw a great party. What is your favourite destination for festivities?
FG: I spend most of August in Sardinia, where we have several boutiques in Porto Cervo. I have been celebrating my birthday party there for years now. Even though I never really stop working, I do have wonderful moments of relaxation on the Mediterranean. I take a lot of inspiration from the sea and I guess it reflects in my creations.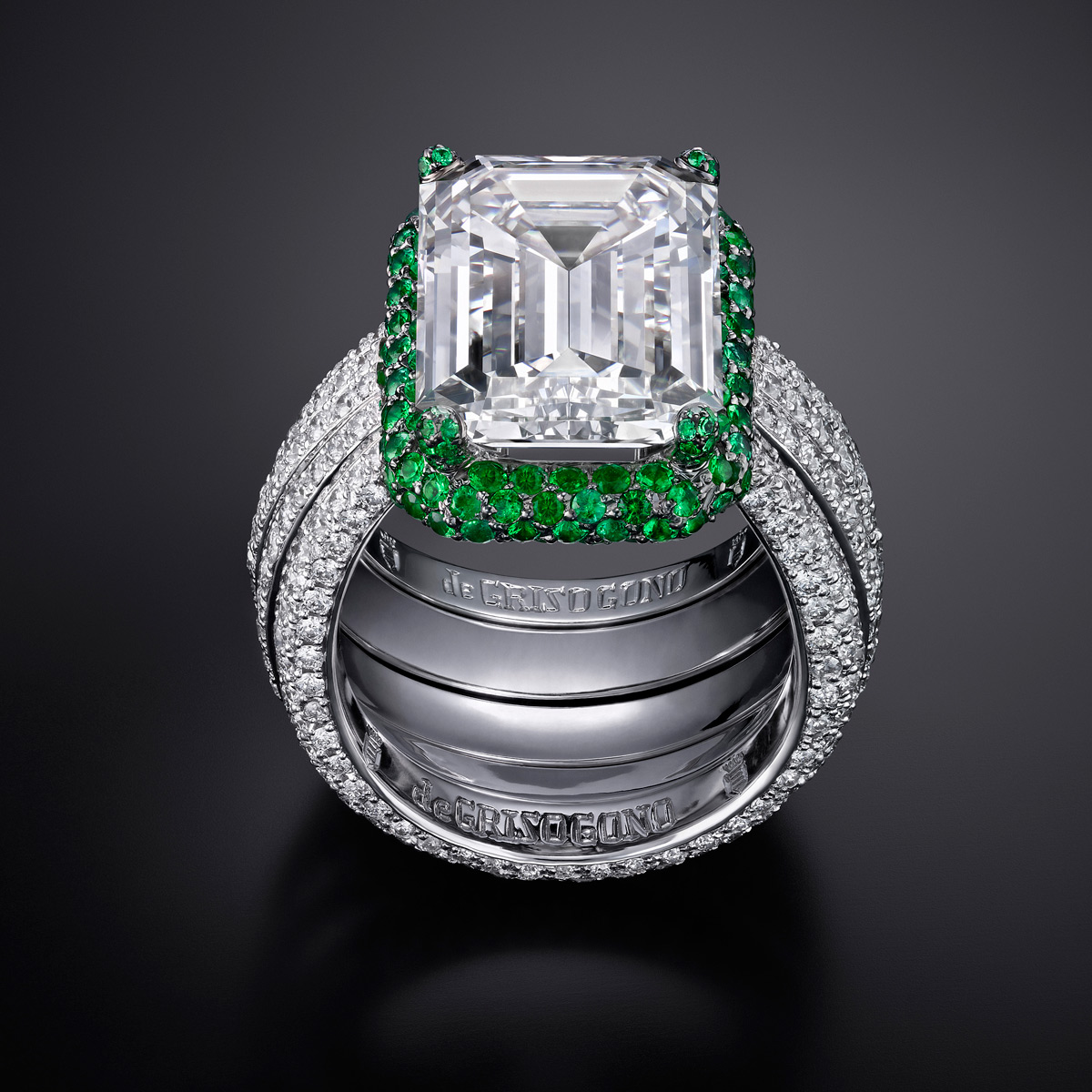 This article was initially written for Le Grand Mag magazine