Dramatic, enigmatic, timeless, sexy, bling – these are the five words that Siddhartha Sacheti, the chief designer of Jaipur Gems, uses to describe his collection of one-of-akind jewellery, entitled 'Dazzling Diamonds'.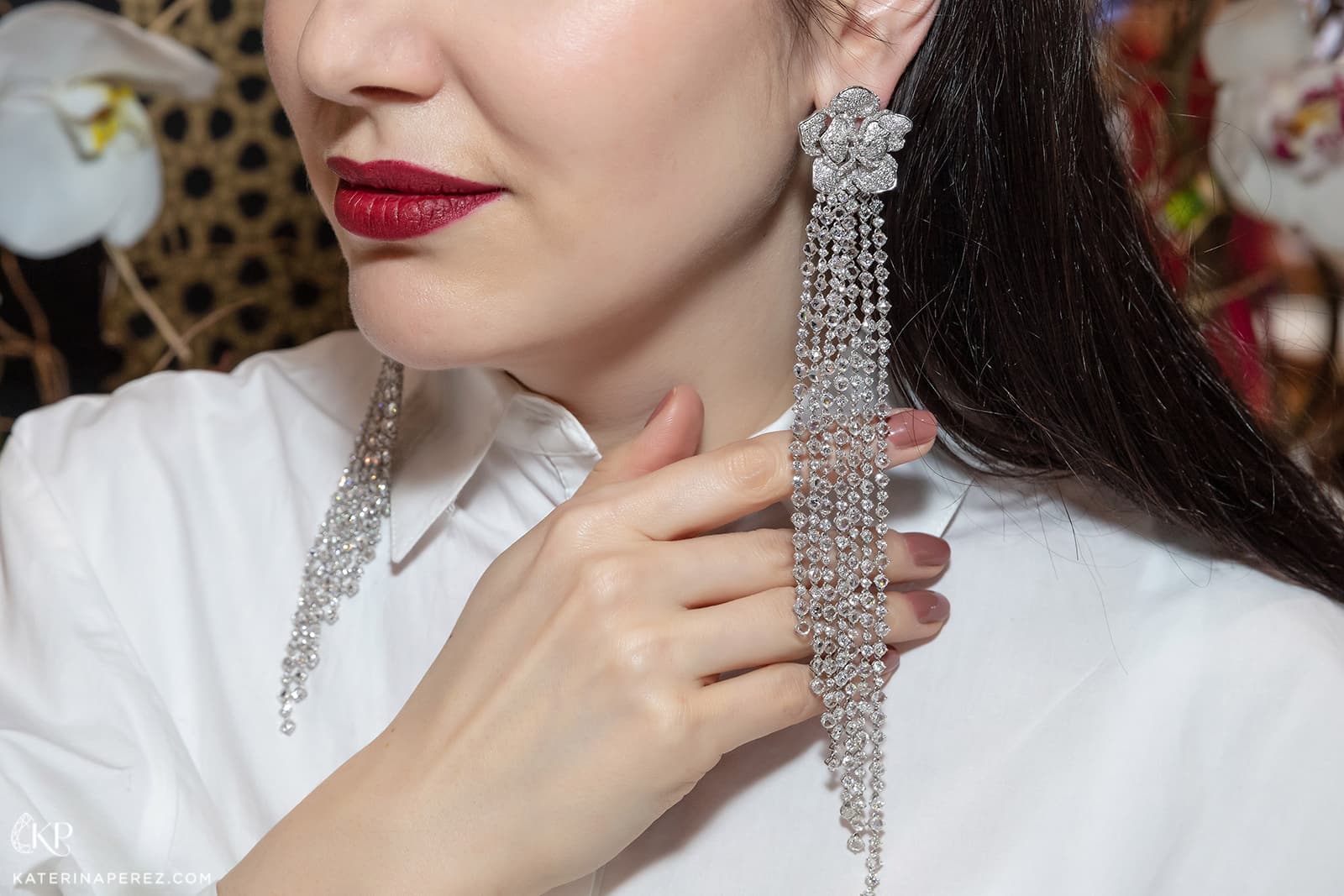 For the Sacheti family, which founded its own brand in 1974 (although they have been in the jewellery business since the beginning of the 19th century), creating jewellery with diamonds is far from a new endeavour. Nevertheless, the 'Dazzling Diamonds' collection, as it has since been called, was only launched in the winter of 2018 and now I want to draw your attention to the exciting new designs that debuted at the Doha jewellery exhibition. They do not just include jewels composed exclusively of diamonds, but also pieces that make use of compositions that combine diamonds alongside other beautiful coloured minerals.
Of course, jewellery to be worn around the neck, especially chokers, took centre stage in a collection comprising entirely different types of jewellery. For 22 years now, chockers have occupied a special place in the heart of Jaipur Gems' lead designer. He claims that this type of jewellery is able to make any look both dramatic and sensual at the same time. In addition, he notes how chokers seem to face directly the viewer, and, as a consequence, are better than any other type of jewellery for conveying creative ideas – whether it be a delicate arrangement of flowers, or multi-tiered pearl strings with an openwork disk in the middle, or a minimalist art deco design with diamond baguettes, or a whole firework of diamonds exploding as if they were a bright flash of light surrounding a central coloured gemstone.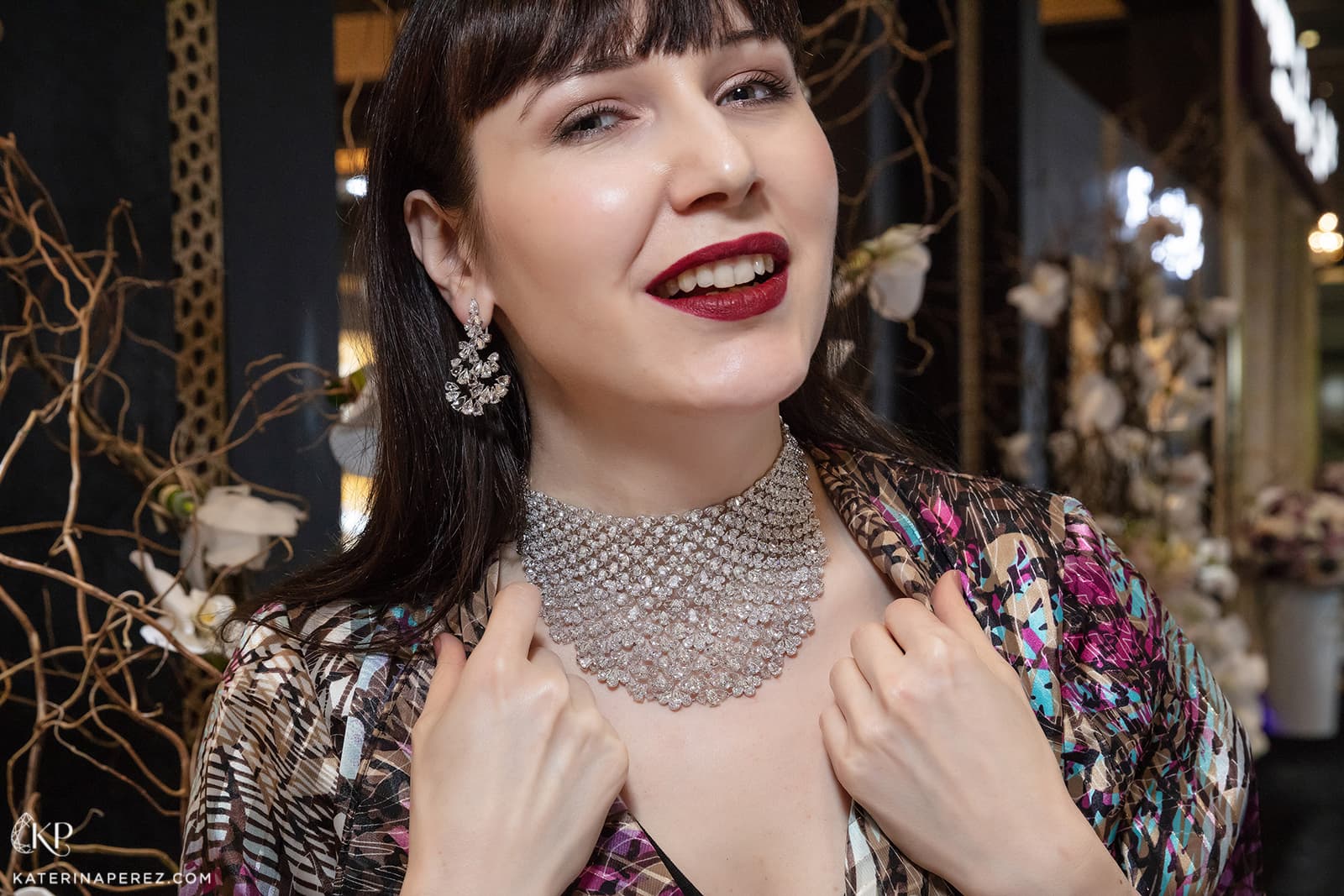 "The visual appeal of a choker on the neck is far sexier than any other style. For me, jewellery has to have strong sex appeal, and yet at the same time appear enigmatic. DRAMA is my FETISH – I am a highly dramatic person, and everyone who knows me will attest to that! You can see it in my personality and also in my approach to design," Siddhartha tells me.
Indeed, Sacheti's jewellery is somehow both spectacular and bright, even if he only uses colourless diamonds as its basis. I am especially drawn to how he plays with volumes and shapes, mixing a diverse array of cut diamonds, briolettes and even diamond beads in various pieces of jewellery.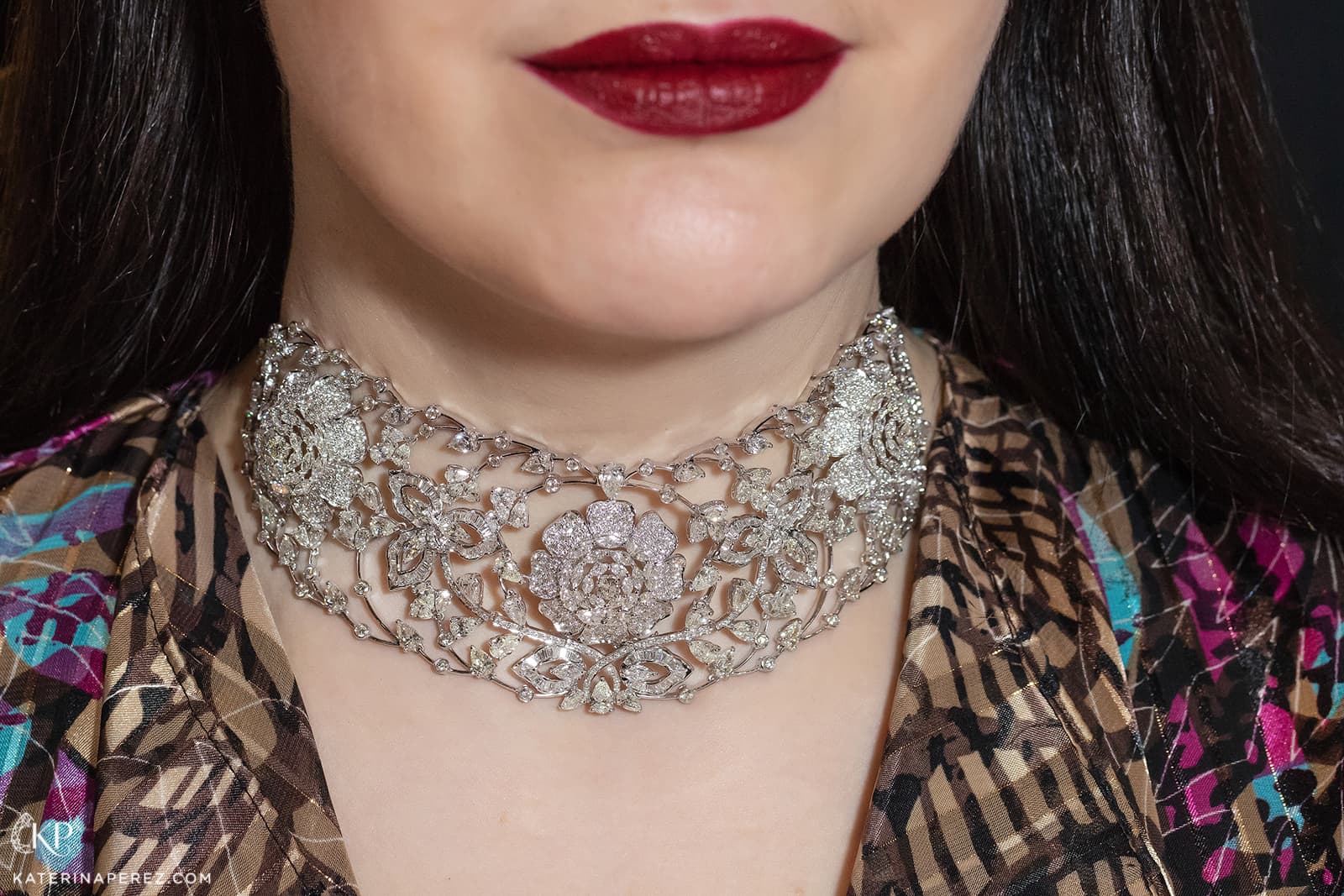 "We have been doing diamond jewellery for decades, constantly seeking to change and evolve our designs – re-inventing the collection to reflect the changes in style of our customers," says Siddhartha. Readers, I know that you will have noticed in reading this article that the 'Dazzling Diamonds' collection has almost nothing to do with traditional jewellery in India. It was created for modern women, not only from Siddhartha's home country, but also for jewellery lovers all over the world. His jewellery fan base includes the singer Katy Perry, who chose to wear a pair of stunning fringe earrings for the final of the 2019 edition of American Idol.
"Katy was looking for something very dramatic, and we happened to have just finished our Shoulder Sweepers at that time – it was a perfect match. She fell head over heels in love with the drama that these earring's length affords, as well as the dangle of the earrings. She picked them as soon as she saw them. Another instance of our jewellery making it to Hollywood was when Chrissy Teigen wore our hoops to the 24th Critics' Choice awards," says Siddhartha. Going into 2020, the brand from Jaipur has every intention of continuing to provide jewellery for the Hollywood A-list.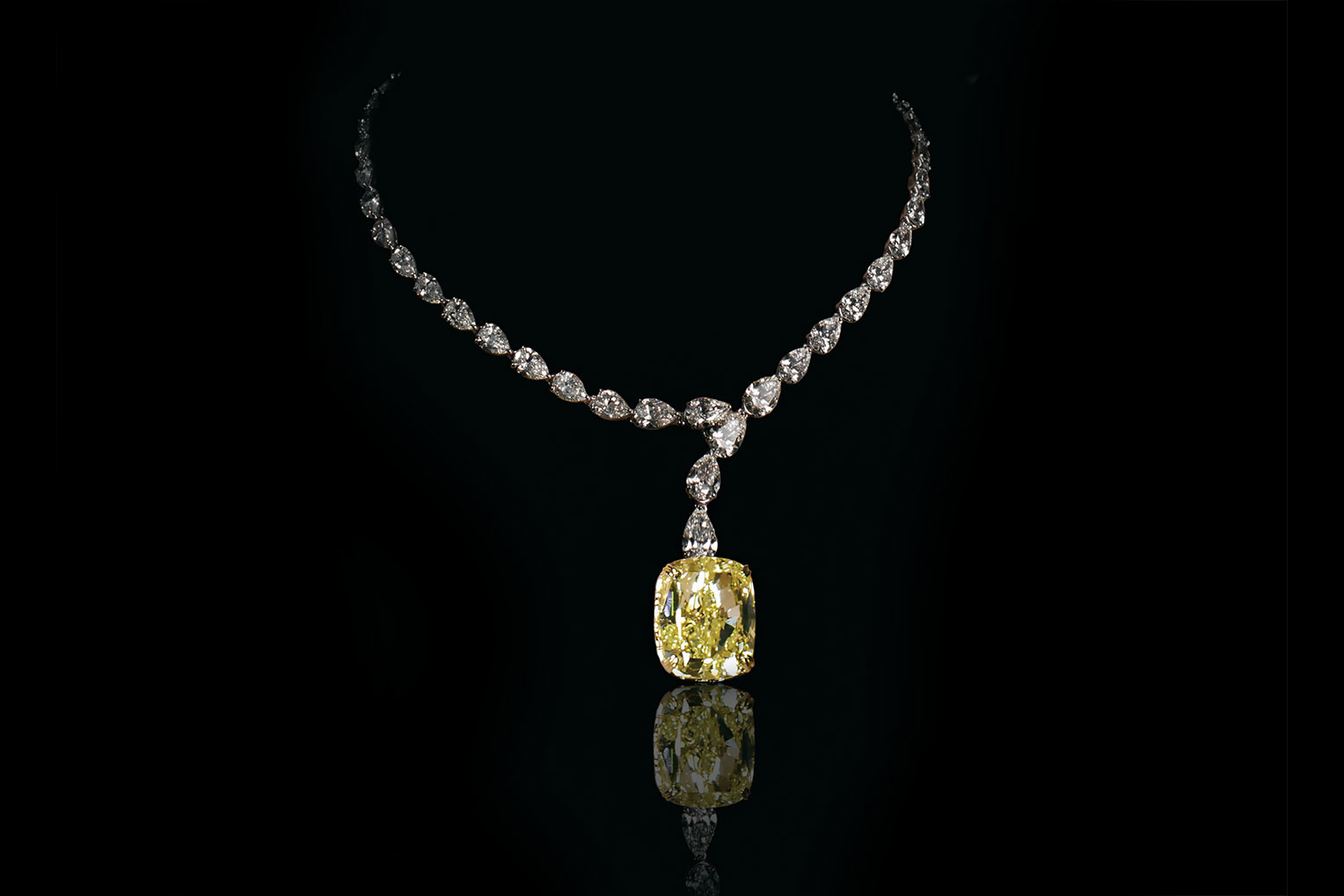 Finally, I would like to tell you about the most expensive piece in the 'Dazzling Diamonds' collection: a necklace with a flawless yellow cushion cut diamond, which Siddhartha has named 'Solaris Star'. The colour of this 40-carat stone is so saturated that it resembles a heavenly celestial body – the basis for its name. Seventy-five pear cut diamonds adorn the neck and dive down to its base, where the focal "star" rests. This jewellery can most aptly be described by the five epithets that Siddhartha used for the entire collection, and that I have recounted at the beginning of this article. I have no doubt that it is not the last masterpiece that we will see from Jaipur Gems in the Dazzling Diamonds collection.