Interestingly, Vishal Kothari tells me that he could not have imagined he would one day become a jeweller. Initially, he planned a career as a sculptor, couturier or musician, and it should come as no surprise that such bands and singers as Pink Floyd, Led Zeppelin, Bob Dylan and Jim Morrison influenced his path - they were pioneers, rebels, and were not afraid of taking risks, like Vishal himself. He never stops experimenting with jewellery design and unorthodox ways of setting precious stones.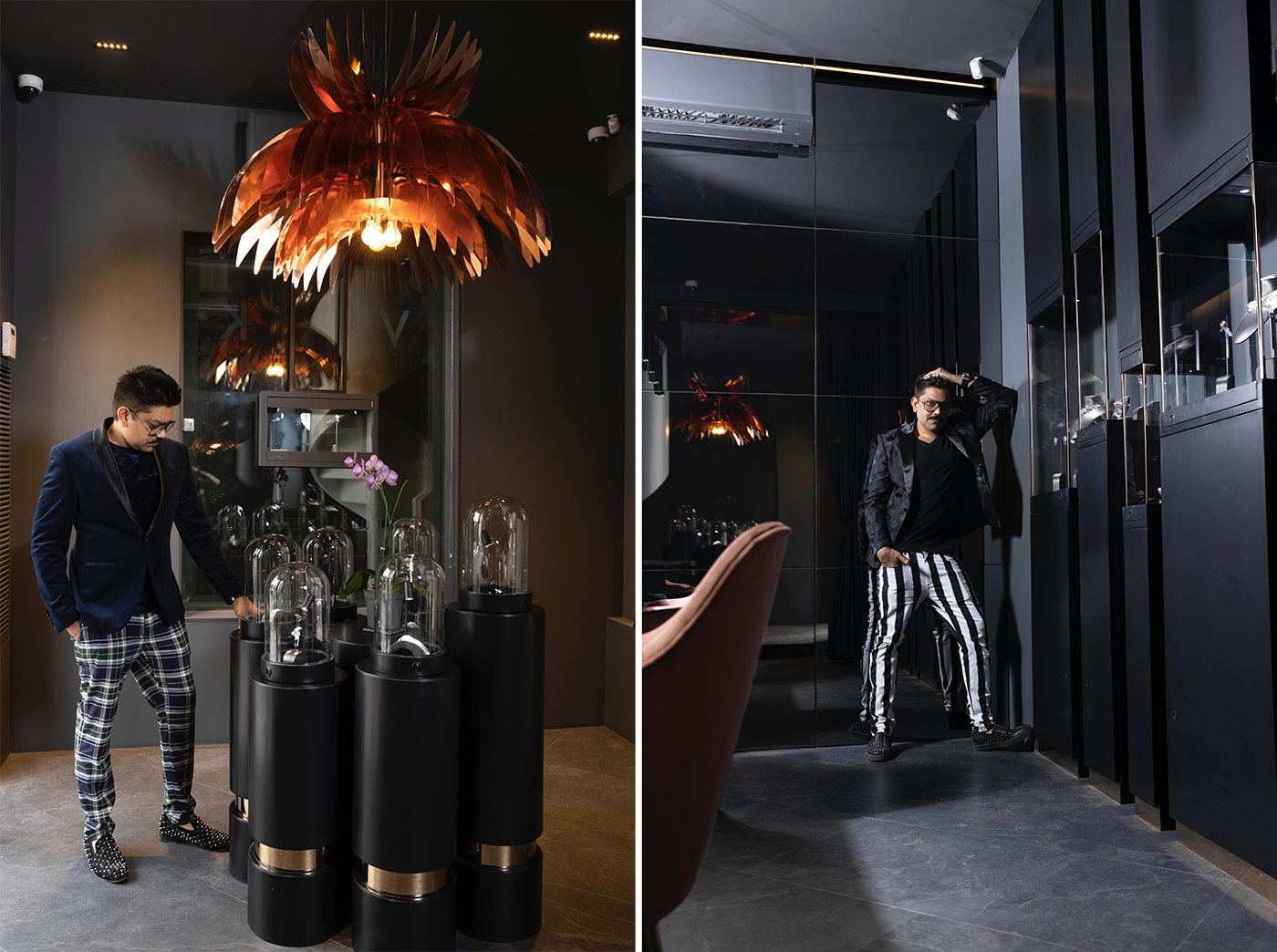 The designer hand-selects unique diamonds, often specially cut to order, and rare untreated coloured gemstones for his pieces. Burmese rubies, investment-grade spinels, emeralds from Colombia and Zambia, as well as alluring shades of sapphire, become the main component of the art jewels that Vishal describes in five words: authentic, baroque, moody, raw, rock'n'roll. When it comes to gold, it is practically invisible in his designs, allowing for full attention to be drawn to these precious gifts of mother nature.
The founder of VAK Jewels describes his design process: "I start with a design in my head and it evolves into its own being. The ideation process goes through days, often months - I believe in slow pace when it comes to luxury - in the end it almost creates itself. My design vocabulary is global; it draws from art, sculpture, nature, and motifs in architecture. "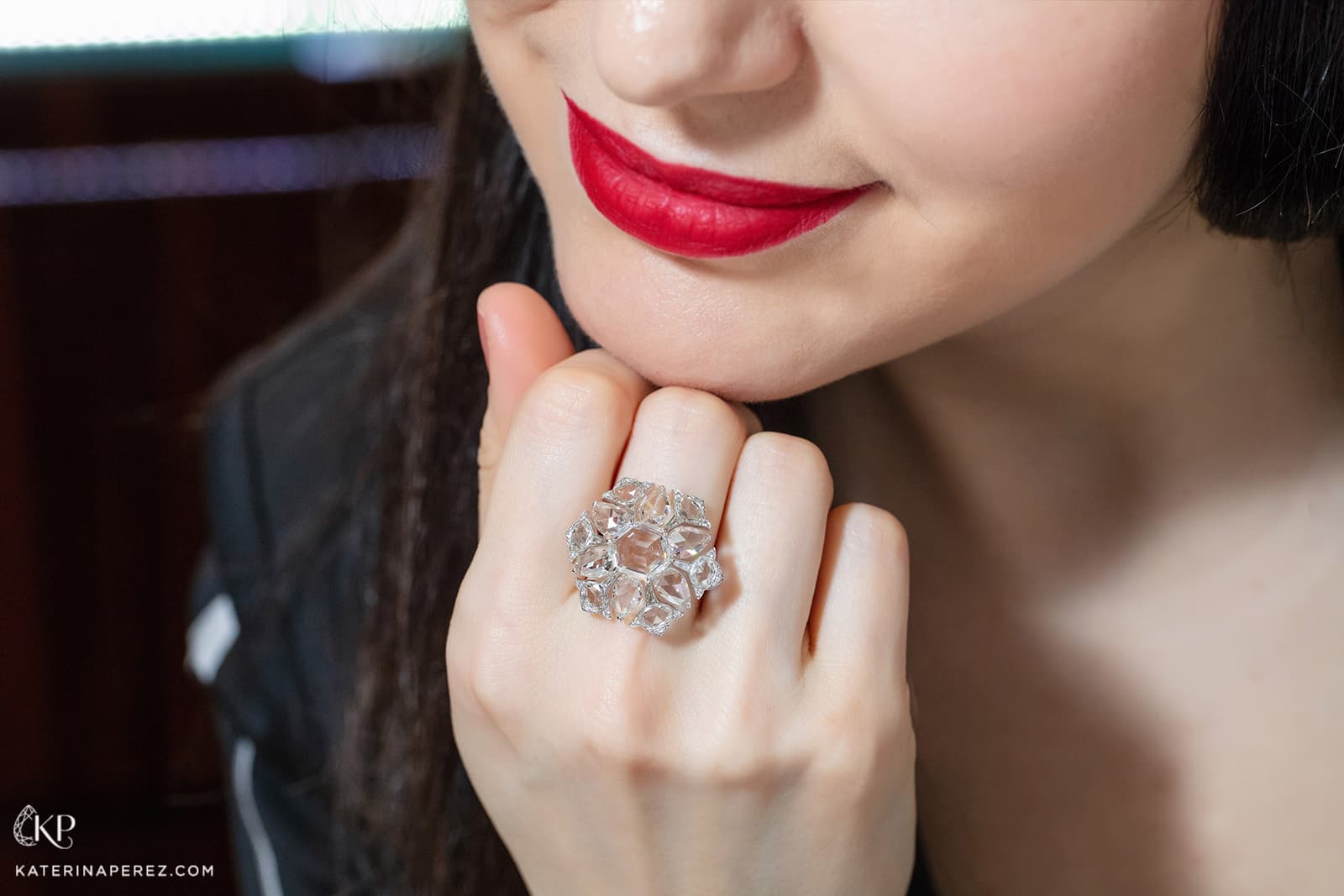 The beginning of 2020 was marked by a special event - Vishal Kothari opened a flagship boutique in The Royal Opera House in Mumbai. The gallery's decor was created by a young architect and combined classic and modern features, "an extension of VAK Jewels design philosophy, with a bit of rock n roll." What does Vishal have to say about his design aesthetics and the gallery with his one-of-a-kind pieces? Read on…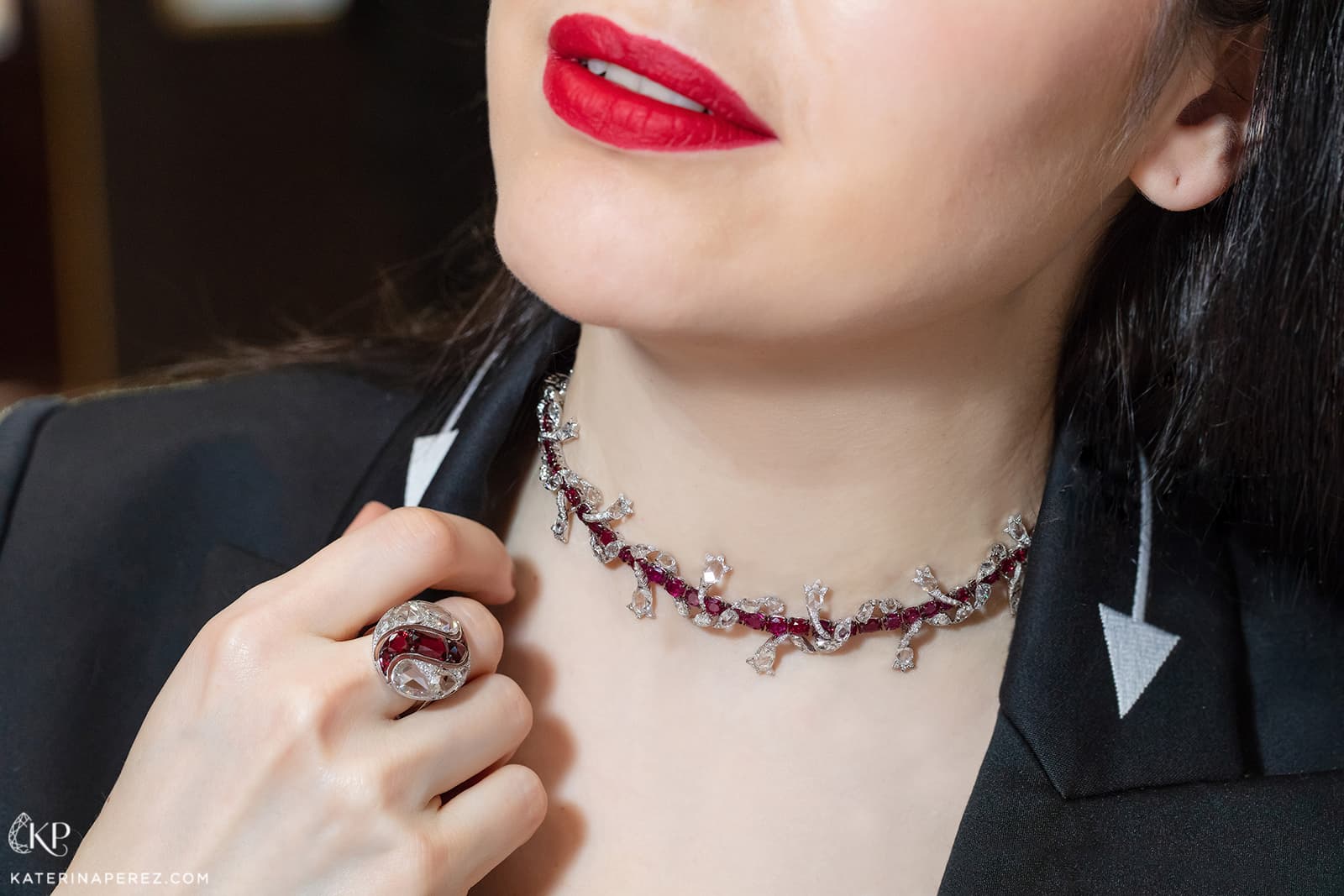 Katerina Perez: How do you define your design philosophy?

Vishal Kothari: It's tough to pin down a philosophy per se, but you can say its India modern meets rock'n'roll, as I have always been a rebel. A critic called my pieces "maverick," and I like that word. I guess my pieces are artisanal and have a strong architectural bent.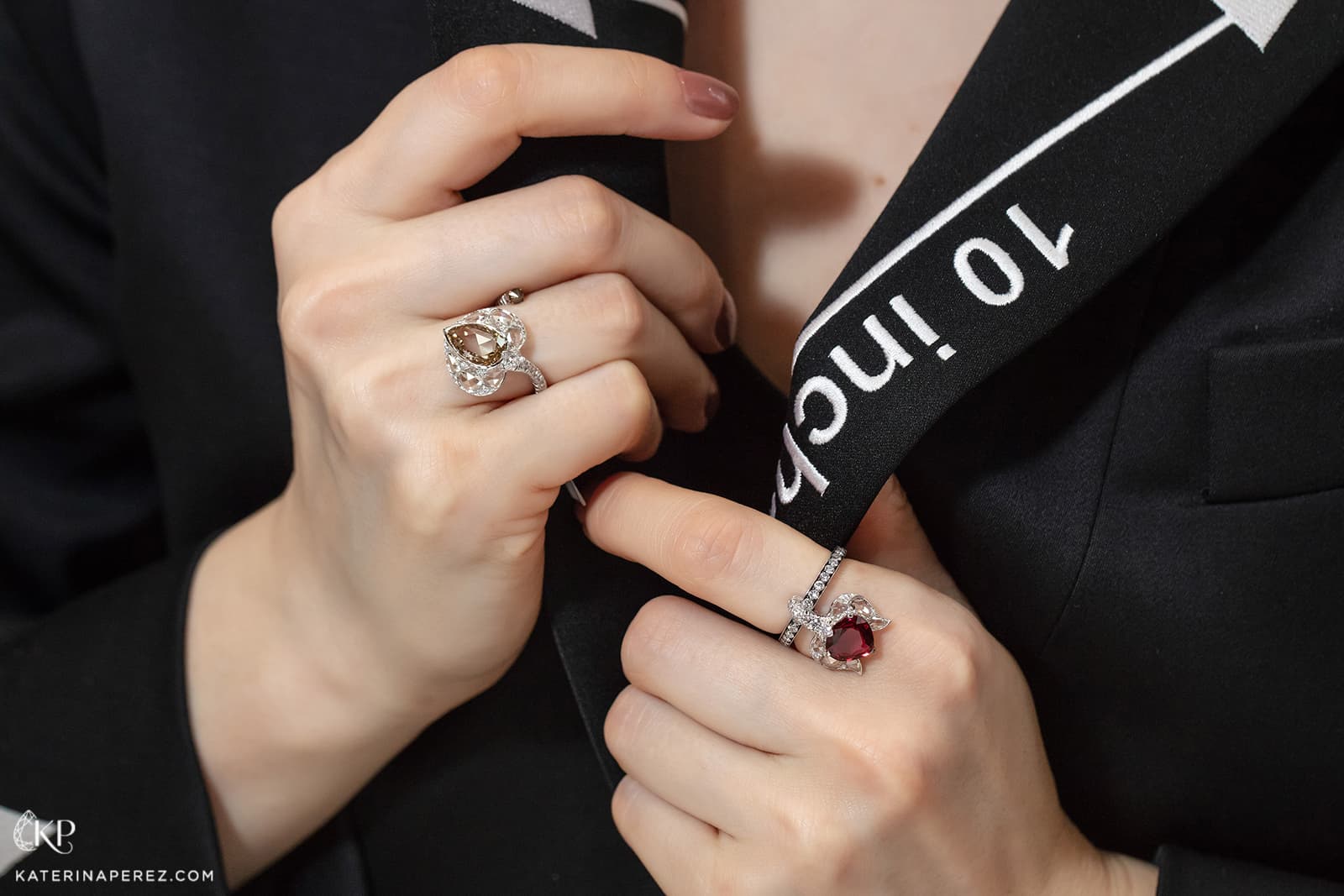 KP: How do you feel VAK has grown since the start of the brand in 2015?

VK: To be able to evolve is critical to any creator and any artist. You grow with experience, your inspirations, your clients, the eye just gets more and more refined. I am privileged that my designs reached auction houses such as Sotheby's, Phillips, Saffronart and some top galleries early on in my career. The opportunity to be invited to prestigious design shows like PAD, DJWE, among others, to be invited to sit on the board of museums such as The Peabody Essex and have a clientele that has always been ahead of the curve, have all led to my creative growth and curiosity.
KP: Why did you feel the need to open up a retail space of your own?

VK: It was a natural progression to have a space I can call mine. It happened almost serendipitously - one day I received a call from The Royal Opera House in Mumbai and they invited me to see a space they had. Before I knew it, I was signing papers for my flagship space. The century-old, iconic building is a stone's throw away from my atelier and I have passed it every single day on my way to work since I began. I revered the structure, its baroque edifice, and details. In fact, a few pieces I have created have been inspired by it.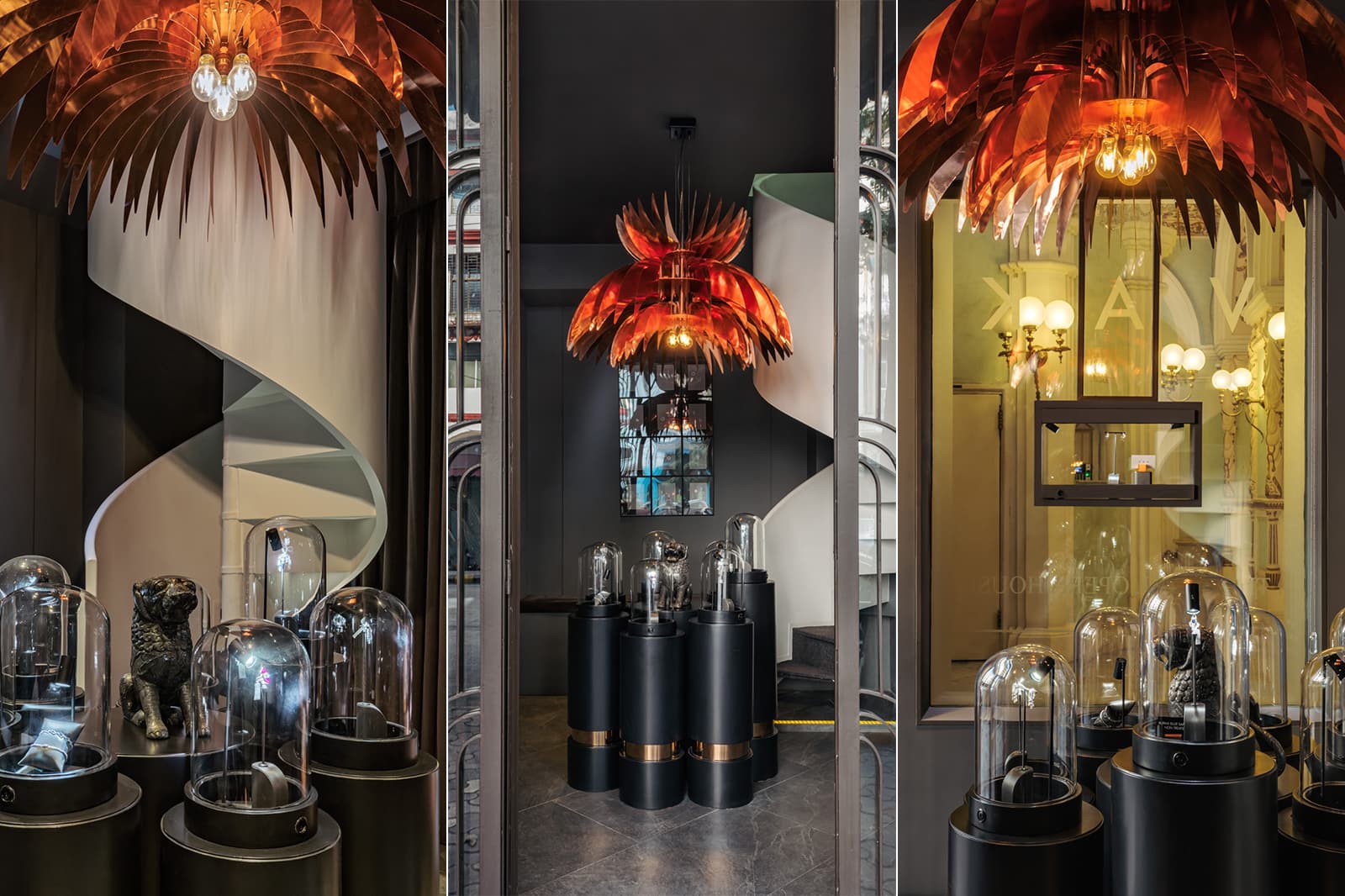 KP: What are the main features of the striking decor?

VK: I have always been in awe of Mumbai's architecture. The Royal Opera House is its crowning glory with its baroque style and blend of European and Indian architectural styles. I wanted a certain authenticity in design to retain as much of the view, texture and ethos of the old building, but I also wanted my own design vocabulary within to express my jewels. So you see original walls, the patina and I even retained a window that gives you a sneak into the baroque interiors of the Opera House. And then I brought in a certain rawness. We decided to go with a dramatic, dark, grotto-like space with light playing a crucial role in unveiling the jewels. A process of discovery – from a space of complete darkness emerges a gem. Much like being in a coal mine and discovering a diamond. It is a play of dark and light and a wonderful juxtaposition.
KP: I can see that you paid special attention to the lights in the gallery…

VK: We had an incredible light designer custom create a contemporary chandelier in copper tones that frames the entrance foyer of the store. It almost looks like it's light enough to dance, much like my jewels with their lightness and fluidity.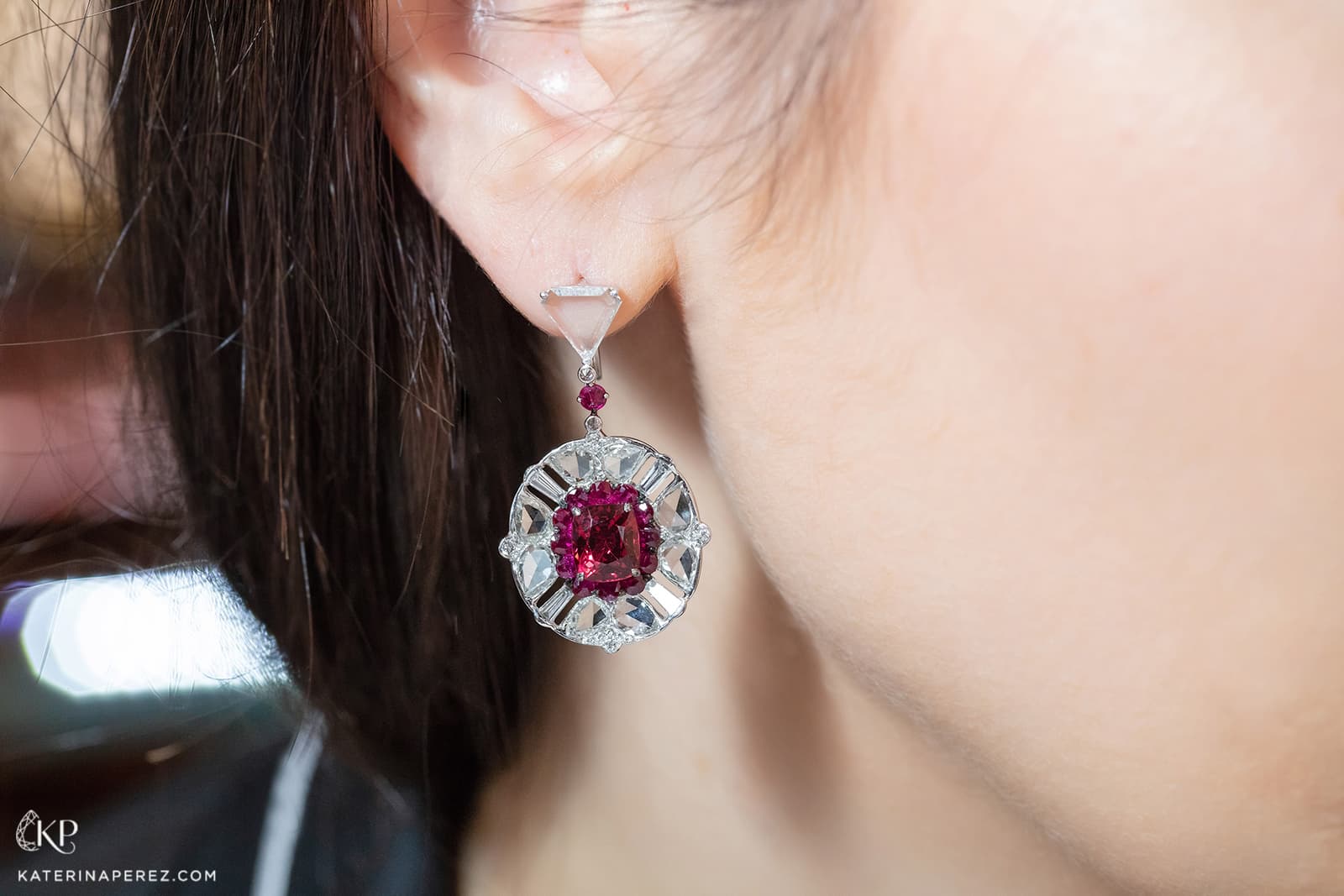 KP: What pieces should clients expect to see in the boutique?

VK: A lot of contemporary pieces with a nod to the architecture and nature across the world. Older towns of Europe, palaces, and museums across the world and of course Mumbai, my city, are a constant source of inspiration. So there are Gothic, new-Gothic, Victorian, Indo-Saracenic and at times Art Deco influences in my work albeit in a contemporary language.