As a company which creates unique, impressive, and timeless pieces of jewellery for its select clientèle, Bogh-Art has been on the scene for a comparatively short period of time, since 2007. At its helm are several generations of the Boghossian family who have long since dealt in the precious stones trade, and, even before that, in the buying and selling of diamonds.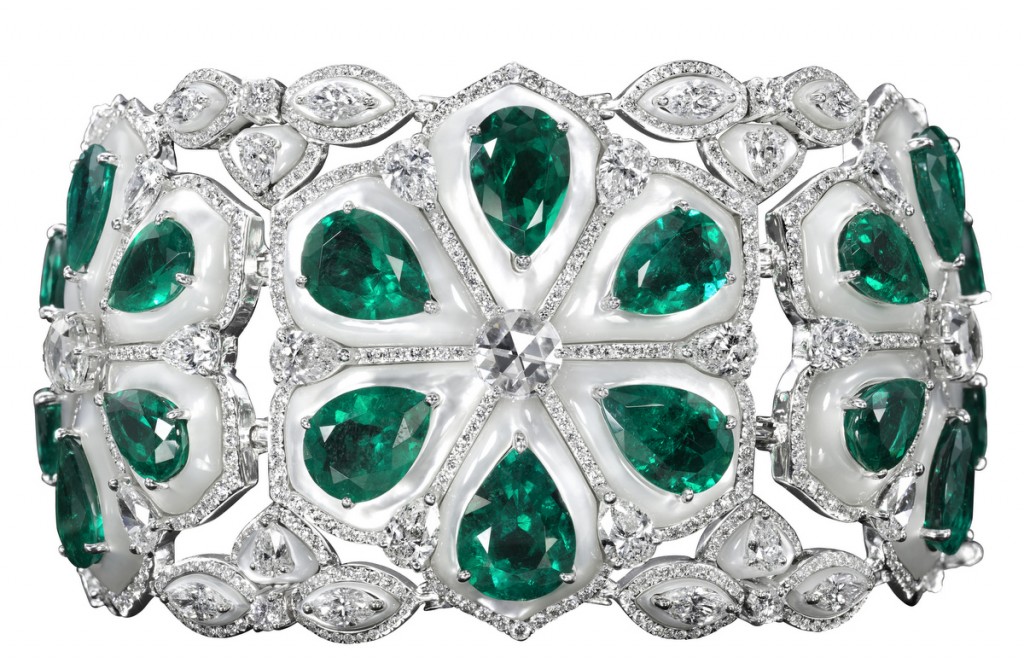 It turns out that this, the art of inlay, was actually used to produce the jewel of the week – a wide bracelet made of diamonds, emeralds, and mother-of-pearl. The design of the bracelet is a modern interpretation of winding Moghul patterns. Each segment of mother-of-pearl is separately cut so as to produce the perfect placement for eighteen teardrop-shaped Colombian emeralds (the weight of which is roughly 30.58 carats).
One can only imagine how much time a painstaking creation such as this entails. But the complexity and demanding nature of the "inlay" technique, originated in Ancient Egypt and perfected at the time of the Mongol Empire, has not stopped the Boghossian family. With their masterpieces they have once again proved that creating spectacular jewellery requires significant effort and much patience.