Annoushka cites the concepts of love, memory and exploration as inspiration for all of her collections, and 'Touch Wood' is no exception. This jewellery line consists of brushed and polished gold pendants, earrings, bracelets and rings, and is all crafted in yellow gold with some wooden elements. It conveys a deeply personal story through jewellery and succeeds in at once communicating facets of Annoushka Ducas' childhood, while demonstrating a tactile sense of comfort in her pieces.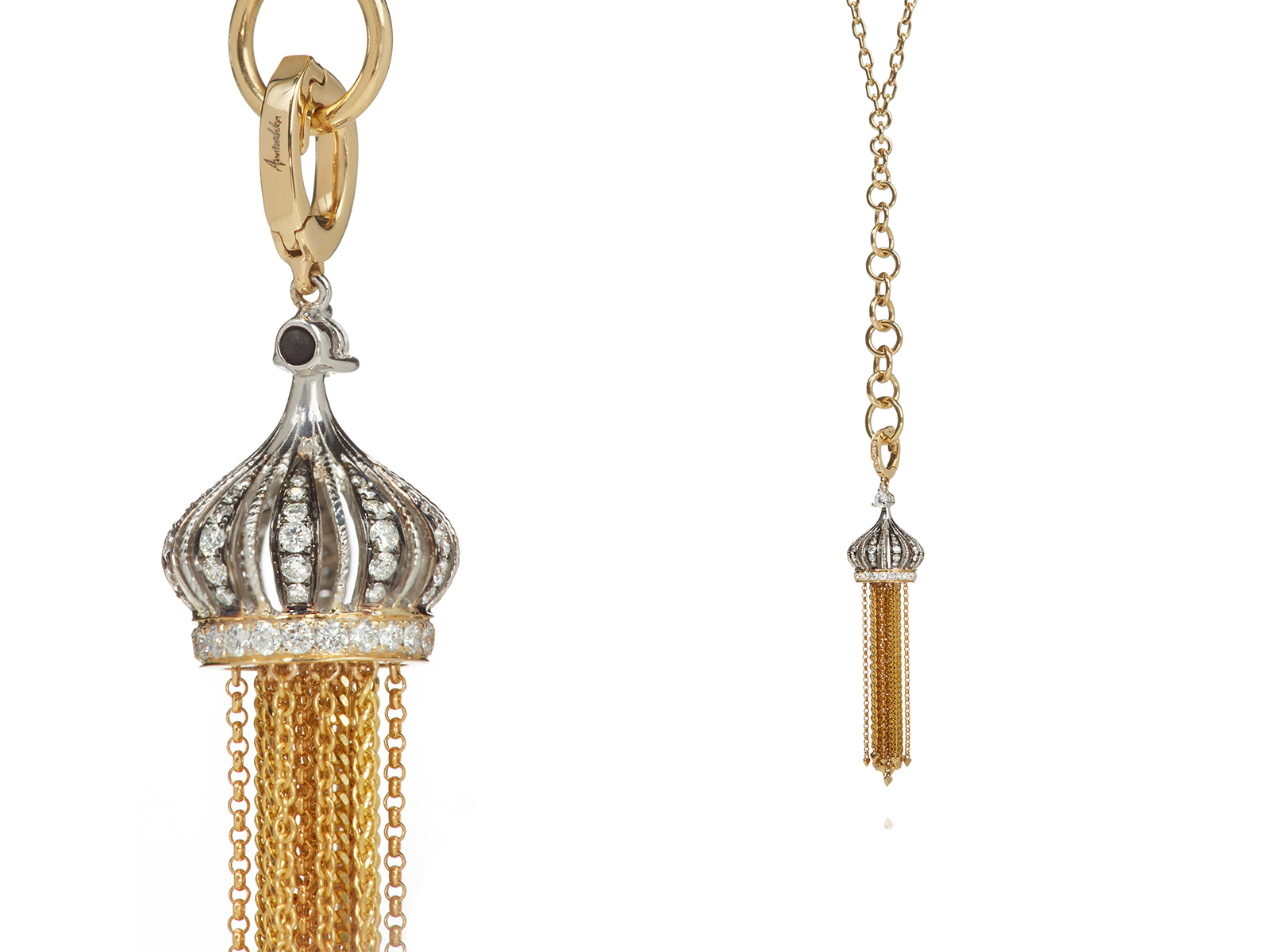 Touching wood for good luck is a ritual that spans religions, cultures and time. Pagan's first touched wood because of their worship of nature, looking to the trees for their blessings, and Christians touched wood as a way to demonstrate their reverie for Christ on the wooden crucifix.
Annoushka Ducas alludes to the ornately carved wooden churches that she witnessed on her travels through Russia, not only through the use of ebony in each piece of jewellery within the collection, but also with the motif of the domed, onion-like shape which runs through the heart of 'Touch Wood'.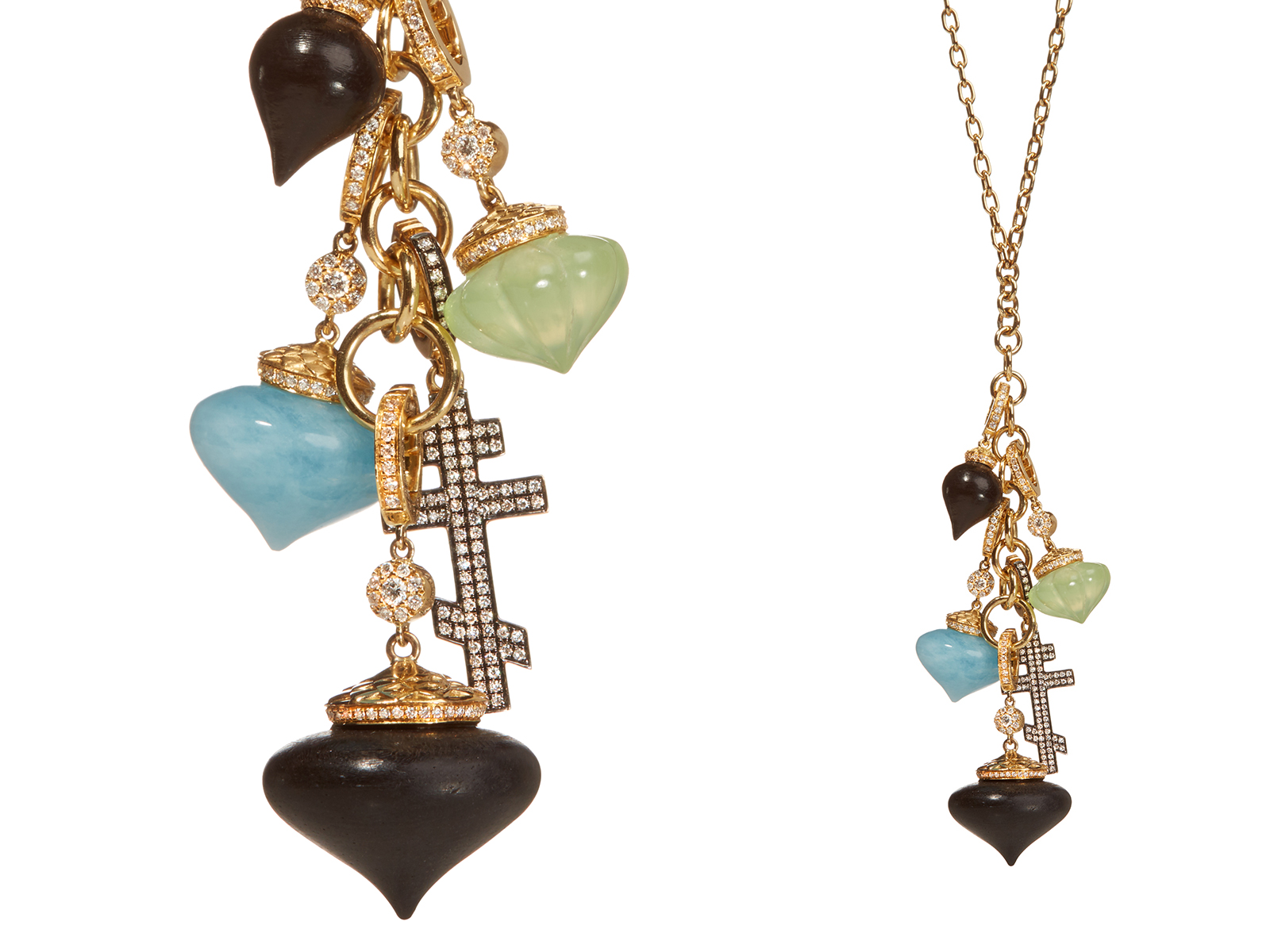 The collection incorporates more traditional materials such as 18k gold, diamond, aquamarine and prehnite accents throughout, emphasising the rich, deep colour of the headlining ebony, and elevating the status of each piece to that of a personal jewellery treasure.
The charms which adorn the collection are reminiscent of those which are collected across a lifetime of travels and memories. The wooden element of the collection serves to provide warmth which is unusual in other gemstone based jewellery. Even in the pieces within the collection which seem to exclude the use of wood, the ebony is featured in the shank of the ring or inside a pendant, so that the wearer is always 'touching wood'.
"My mother always wore a wooden ring that she would instinctively touch in moments of uncertainty, and this sense of comfort is something I have south to capture in this collection," says Annoushka.
With such pervading global uncertainty, jewellery which delivers comfort, good luck and beauty is assuredly a treasure worthy of any age.