There is an energy to Paraiba tourmaline that makes designing with it daunting and exciting in equal measure. Fortunately, Bulgari has long been focused on the art of colour and using a palette of gemstones in its designs to contrast, complement or just capture attention. When the brand announced the launch of its debut 'Colour Journeys' collection, with the promise of a new one each year, I was thrilled to see Paraiba tourmaline had been chosen to start things off with a neon bang. This swimming-pool-blue gemstone was originally discovered in Paraiba, Brazil, in the 1980s, hence its name, although this source was quickly depleted. Today, many wonderful examples of Paraiba-like tourmaline originate from Mozambique. "As the rising phoenix of gems, the Paraiba is an emblem of perfection and rebirth, having travelled from the heart of the Earth to illuminate the world's most exclusive jewellery creations with its inimitable green-blue," explains a Bulgari press release.
In fact, Paraiba tourmaline comes in a shade range, from sea green to the most prized neon, almost electric, blue caused by the presence of copper and manganese. To put its rarity into perspective, there is only one Paraiba tourmaline found for every 10,000 diamonds. With this context, it's easy to see why Bulgari chose this gemstone for its inaugural Colour Journeys collection. What's even more exciting is what the brand has decided to create with this mineral… 17 unique high jewellery creations, two Astrale cocktail watches and two bejewelled handbags, all with the house's signature chromatic colour combinations and Roman aesthetic. There are seven cushion-shaped Paraiba tourmalines across the collection, with a total weight of 36.81 carats, which have soft blue and aquatic green hues that pair well with pink, red and purple shades. Some of the colour combinations are less obvious, like Paraiba and cabochon emeralds, and sky blue tourmalines with saturated red spinels. There are also tanzanites and aquamarines in the collection that make for a striking necklace and chandelier earrings.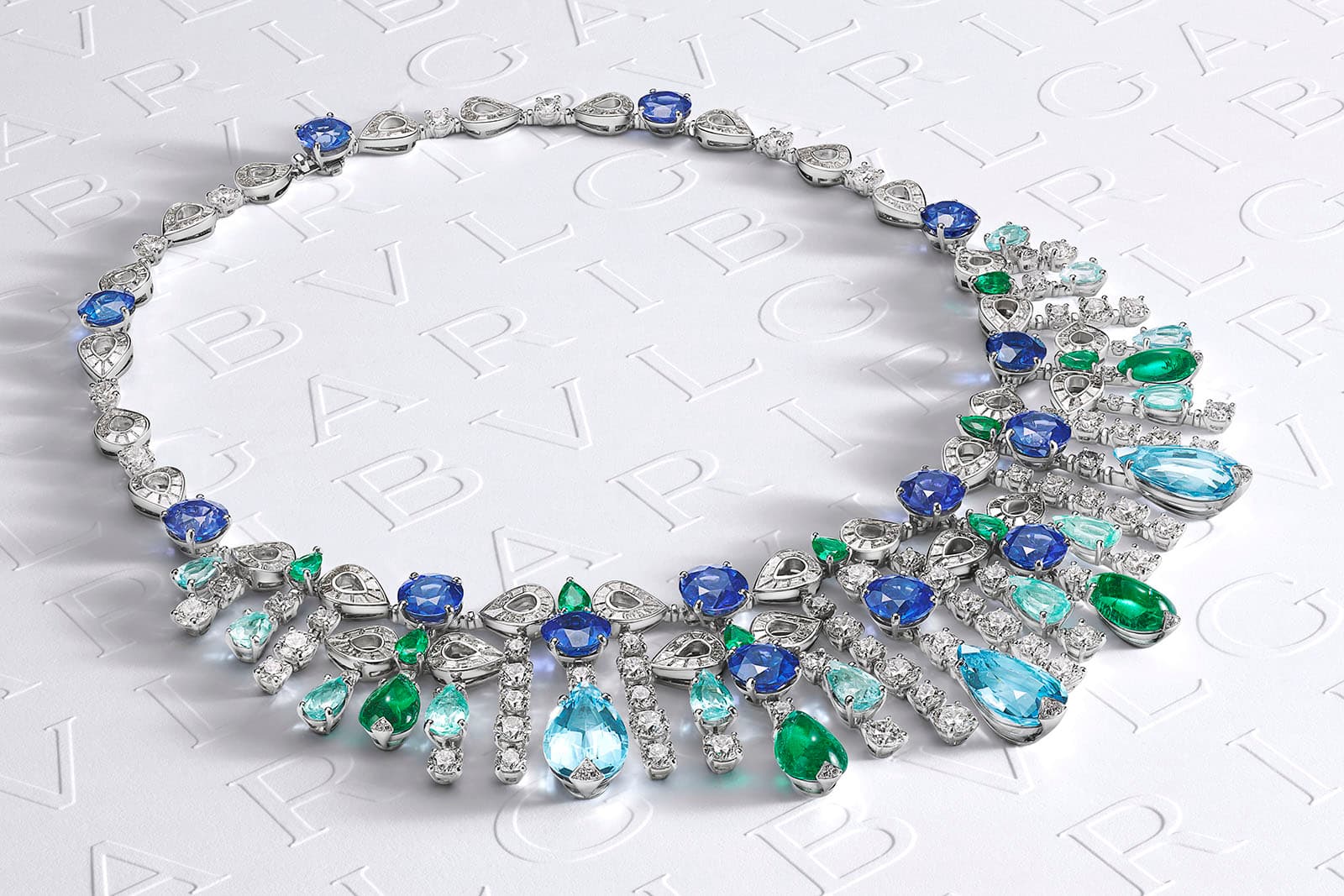 The rarest gemstones within this palette of colour are two Paraiba tourmaline solitaires, set in cocktail rings, weighing 5.60 carats and 3.35 carats. Considering it is almost impossible to find a Paraiba tourmaline of more than two carats, these gemstones are truly special. In the first ring, there is a lagoon colour Paraiba enhanced by the sharpness of green emeralds and, in the second one, pink sapphires and amethysts unleash the feminine character of the central Paraiba gem. There are also two new Astrale jewellery watches: one with intensely blue Paraiba tourmalines and aquamarines in white gold, and another with Paraibas, pink sapphires and purple sapphires in rose gold. Both versions are set with 230 diamonds covering the bezel and dial. Now that you know more about this 'Colour Journey,' it's time to hear from Lucia Silvestri, the Creative Director of Bulgari Jewellery. I asked for hints about the gemstone chosen for the 2022 Colour Journeys High Jewellery capsule collection – I couldn't not – but Lucia was very cautious about revealing any spoilers. I suppose this will build the excitement for next summer!
Katerina Perez: Why is colour so important to the spirit of Bulgari?
Lucia Silvestri: For sure the use of innovative colour combinations is one of the main features of Bulgari's DNA from its origin until today. There are some classic colour combinations we use as a starting point but every time, depending on the stones, the cut and the piece we are working on, we like to experiment with new elegant and harmonic colour combinations.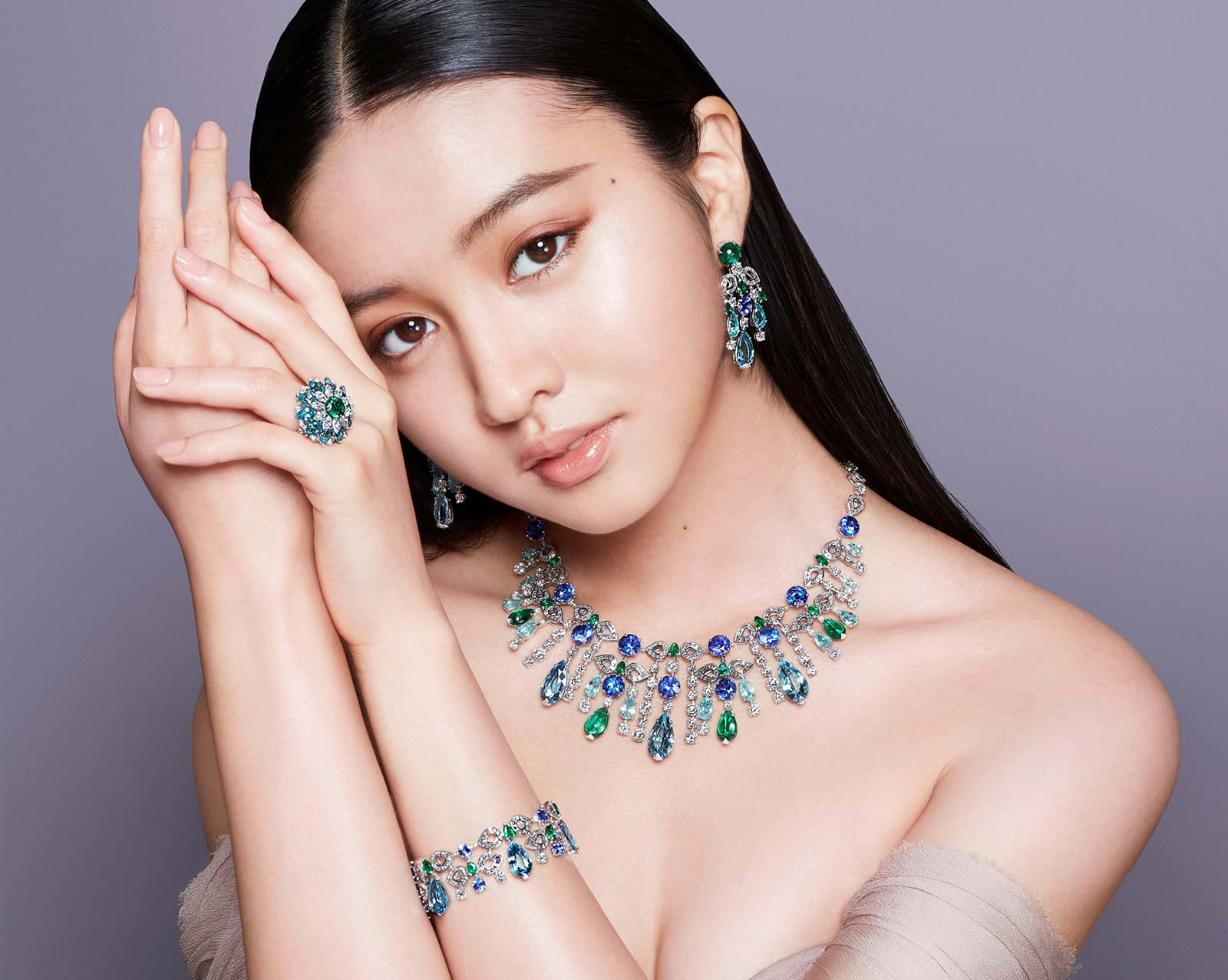 KP: How long did it take your design team to discover such a wonderful collection of large Paraiba tourmalines?
LS: The search for the stones started at the beginning of 2019, long before we even thought of doing such a capsule collection, but we really loved these stones, so we bought them, preserved them, and cut them according to the Maison's signature aesthetic codes.
KP: Why paraiba?
LS: Being the 'Master of Colourful Gems' we wanted to pay tribute to all of them, including the ones that so far have been less known by the public but, for sure, not less valuable. With this collection we wanted to glorify the precious Paraiba tourmalines in a special High Jewellery collection, unleashing the multiple facets of this rare tourmaline variety. A stone that, due to its unique colours, can perfectly work both as the jewel's main protagonist but also compliment it. We explored different colour combinations with the light blue stones, revealing the secrets and the beauty of each gems.
KP: Paraiba is such a vibrant stone - what are the challenges associated with pairing its unique colour with other gems?
LS: It might seem difficult to combine these stones because of their unique colour, but for us it was actually very natural. Among the colour combinations, one of my favourites is featured in one of the two necklaces, where we combined Paraiba tourmalines and spinels. All the combination we made are very interesting and elegant as this stone is very inspiring.
KP: What would you say is the highlight of this collection if you had to choose?
LS: The highlight of the collection is this beautiful necklace [with Paraiba tourmalines and spinels in rose gold]. A true challenge in terms of craftsmanship, the jewel presents the idea of a continuous gold ribbon connecting the gems with a fluid, unbroken line: a delicate yet captivating design, celebrating modern femininity in all its facets.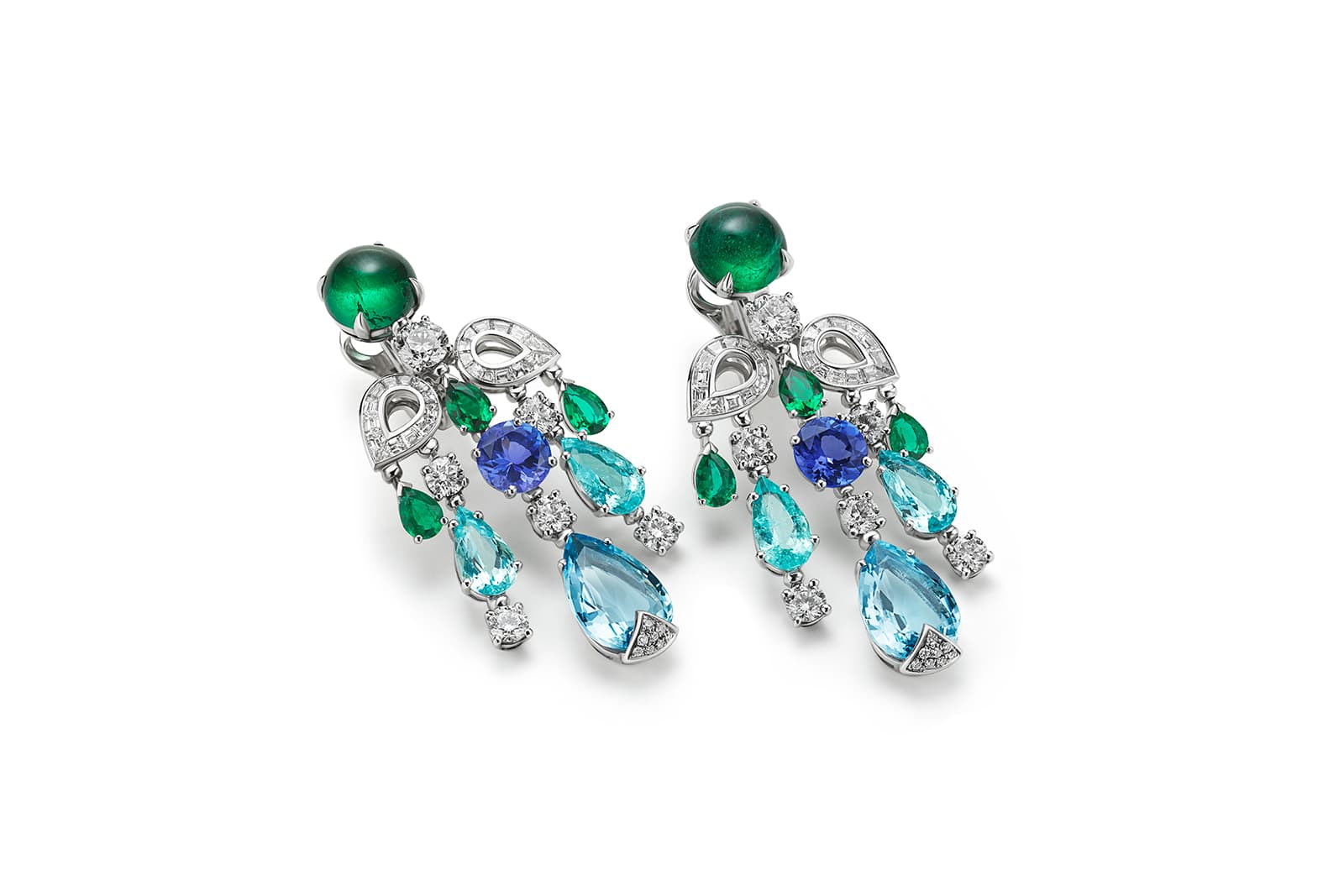 The first stop on Bulgari's gemstone travels is the oceanic blue of Paraiba, but who knows where they will go next? Perhaps to the inky violet of tanzanites, the grass green of peridots or the peachy hues of morganite. As we all know, it's not just the destination that matters, but the journey itself.