Hartmann's is well-known far beyond the borders of its home country thanks to its impressive collection of fancy coloured diamond jewellery. Now, added to this wide selection of inimitable precious stones is yet another: the Greenland ruby. The collection that exhibits this stone for the first time is entirely unique. Indeed, the company's founder Ulrik Hartmann is one of the first to create a collection jewellery which incorporates the new red corundum.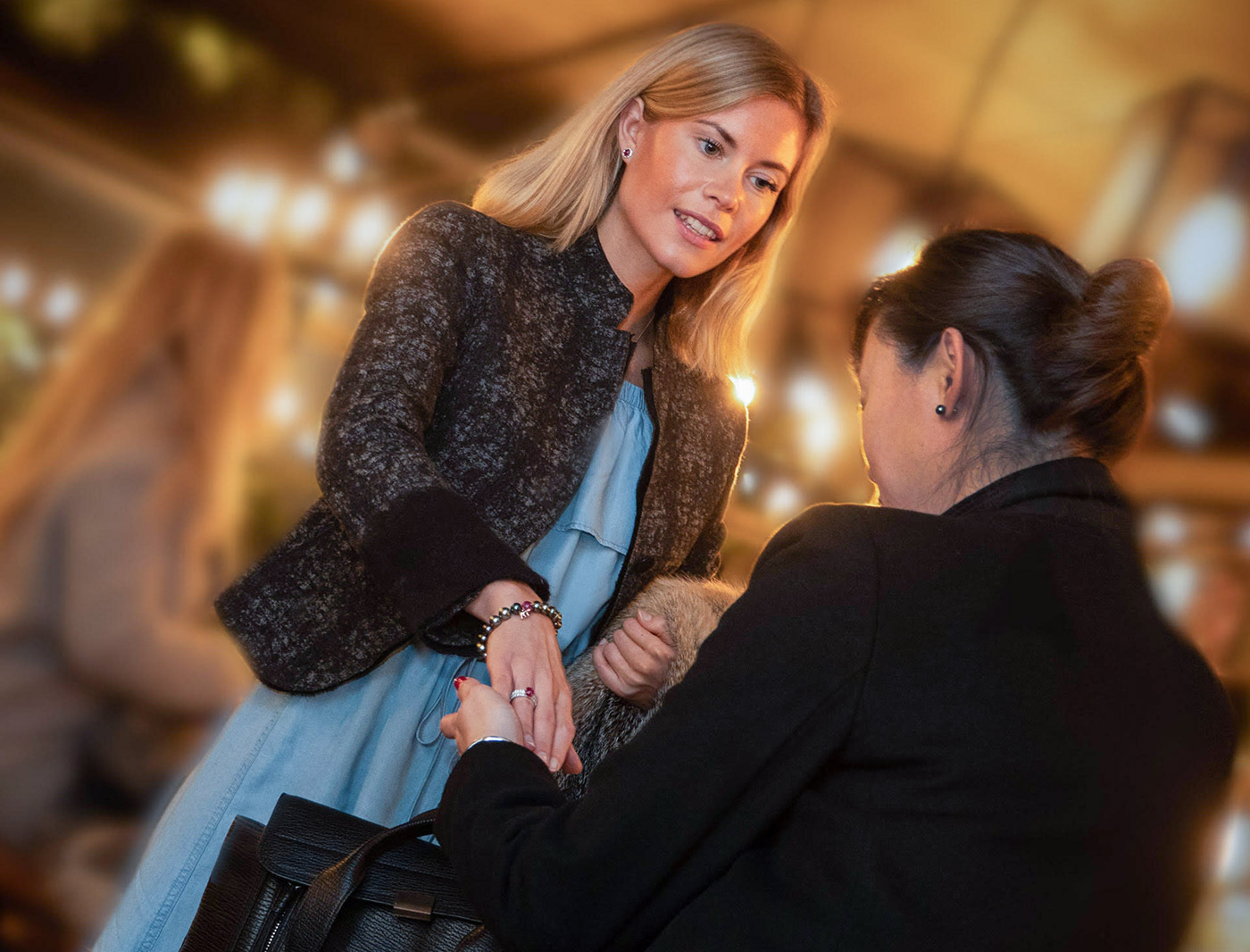 "Denmark has very close ties to Greenland because it is part of the Kingdom of Denmark. The fact that the Greenland ruby is our first real precious stone is important. I think many Scandinavian customers will be very interested in acquiring this beautiful and warm gemstone that has such a wonderful story to tell, that is part of all of us and speaks to our hearts. It is ice squeezed into fire," comments Ulrik Hartmann.
The new collection includes more than thirty pieces designed in a classic, timeless style. For example; there are rings with central rubies surrounded by either round or baguette cut diamonds as well as several items that are even more laconic - ruby solitaires without a diamond-studded accent. The drop earrings and stud earrings made from white or yellow gold are decorated with miniature colourless diamonds that accentuate the gorgeousness of the flame-coloured gems in the centre. The Hartmann's necklaces offer their wearers delicate pendants with rubies of different shapes and sizes - with carat weights varying from 1.31 carats to 7.36 carats.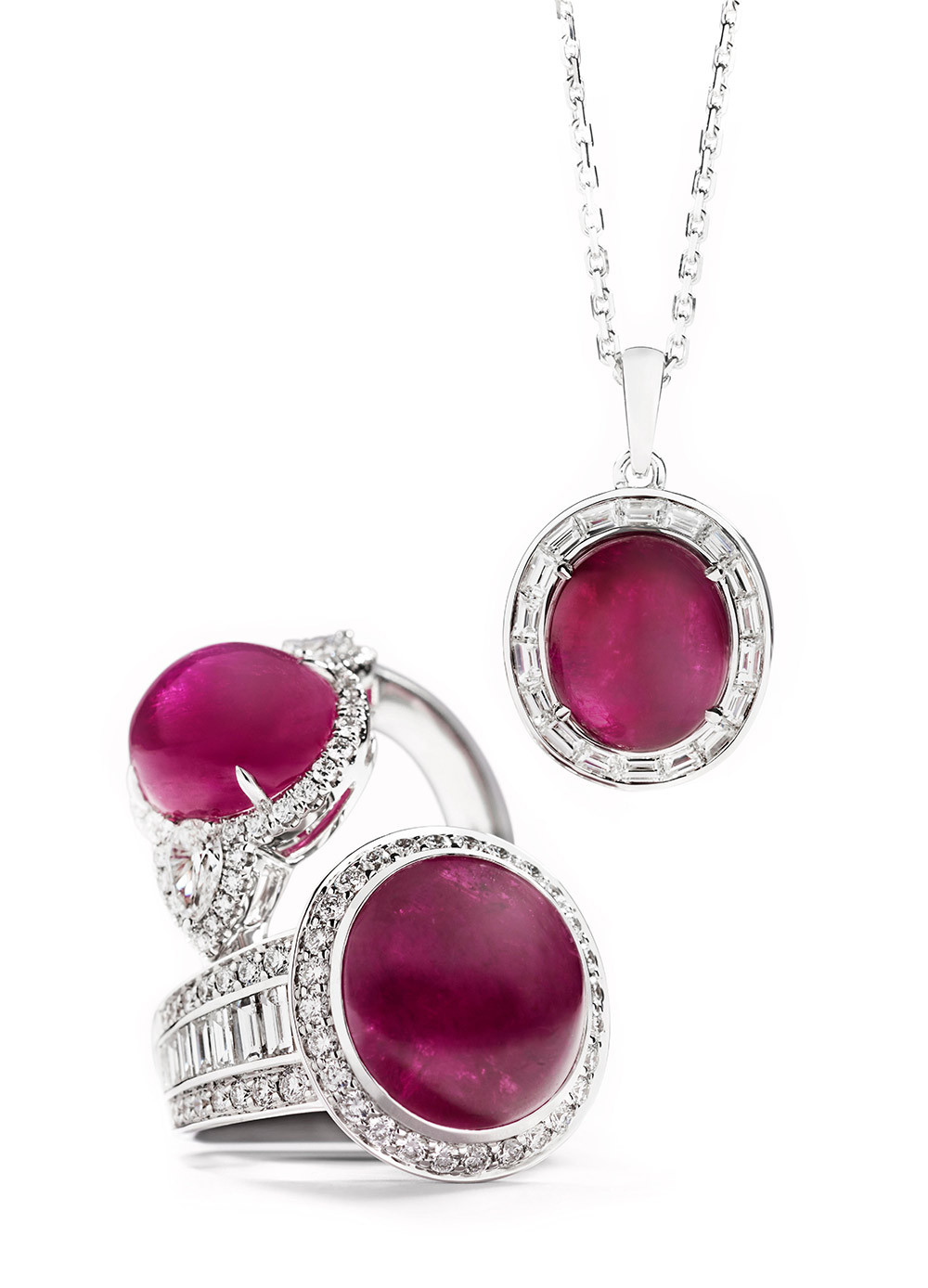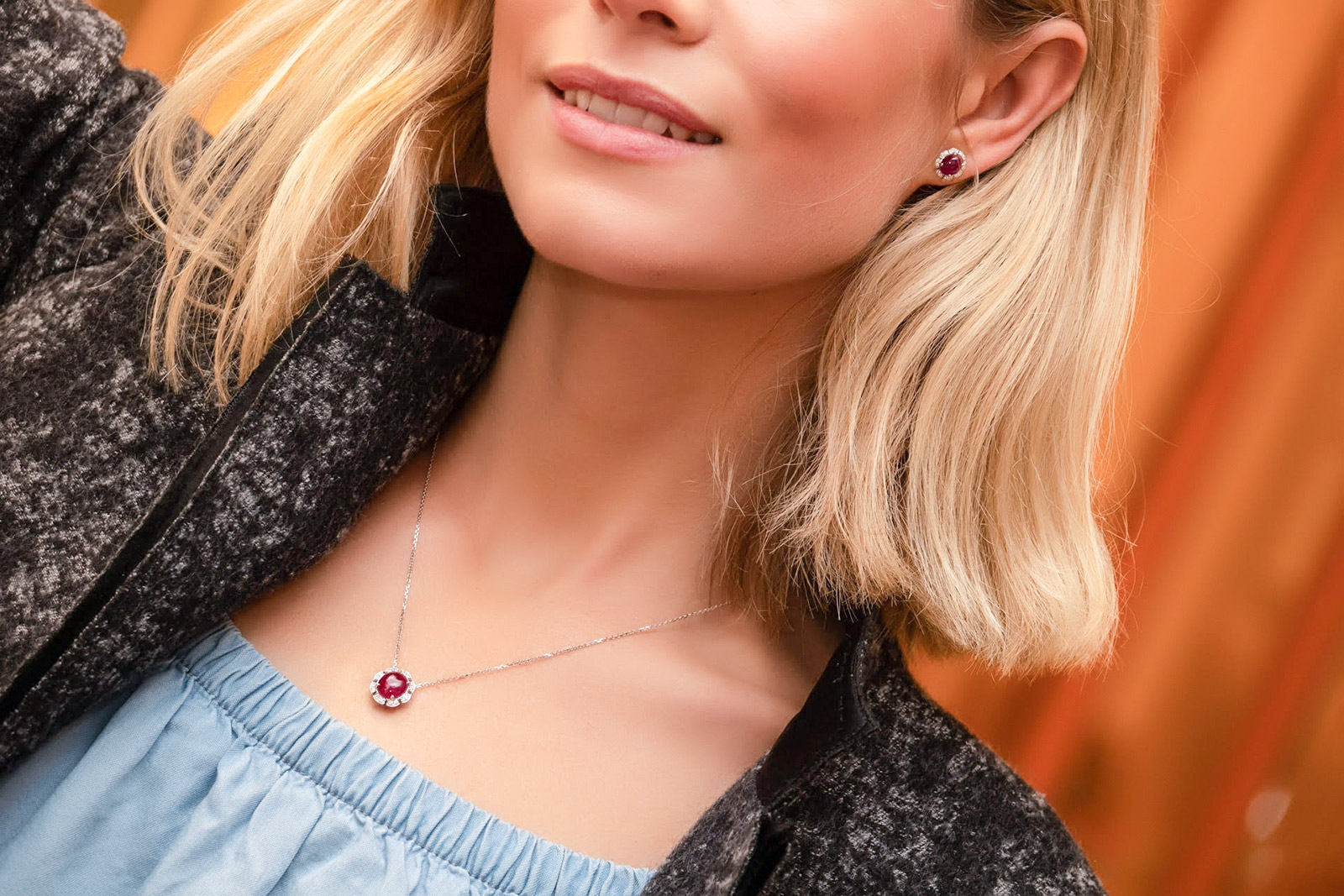 Rubies mined in Greenland are naturally replete with inclusions and small fissures which make it harder to shape high-carat stone out of the rough minerals. This is why the expert gem cutters in Thailand - where all Greenland rubies are currently faceted and polished - invariably create cabochons, a rounded shape that serves to make the rubies look even more striking.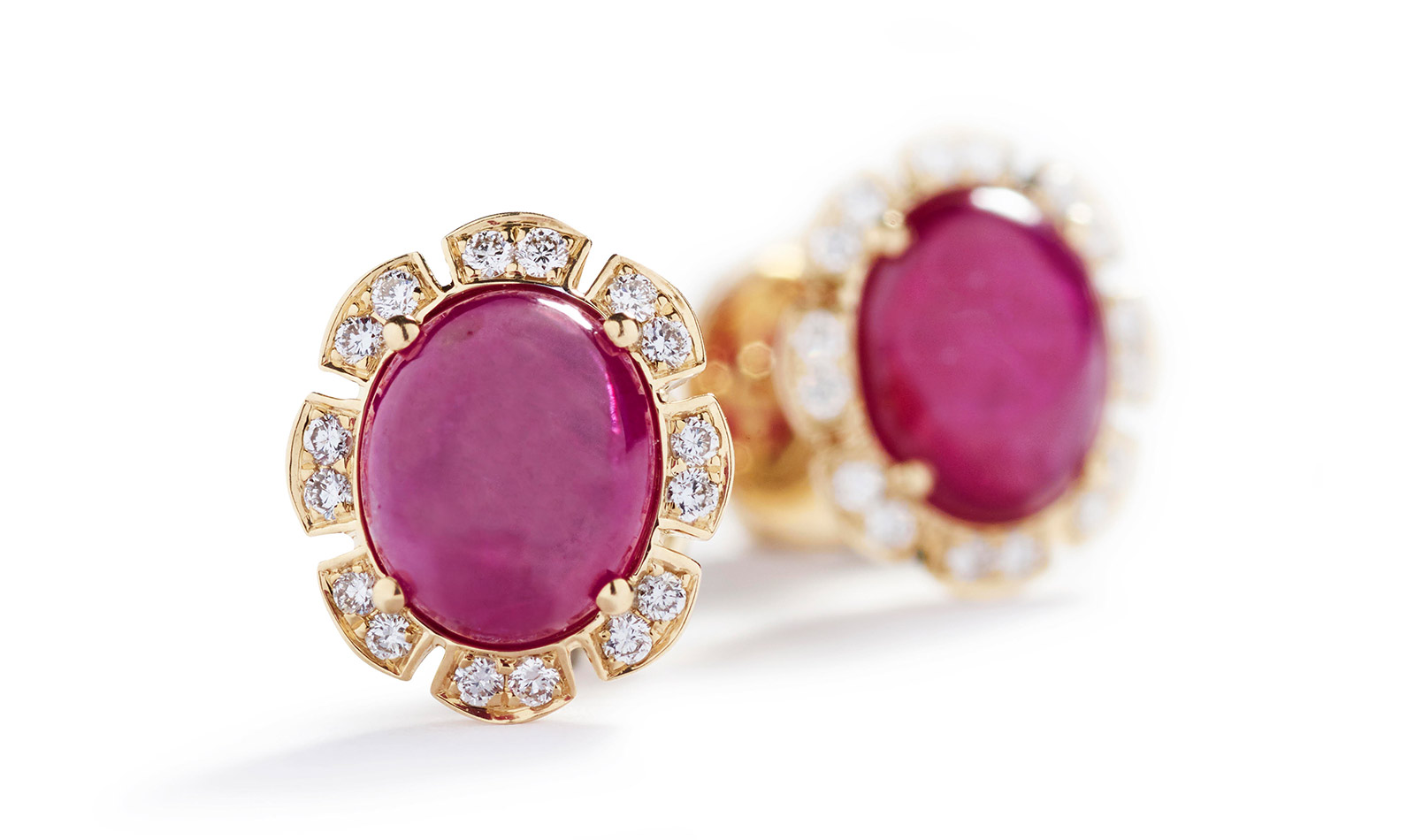 However, the marvellous colour spectrum - ranging from pink to red and crimson - is not the only thing that distinguishes Greenland rubies from all the others. According to Ulrik Hartmann, "they come from an area of our planet which boasts an indescribably stunning landscape, untouched, raw and magnificent. It reminds customers of the gem's beauty which has been concealed in one of the oldest rock formations in the world for almost three billion years! This fact also reminds us of our origin, which makes the rubies even more attractive."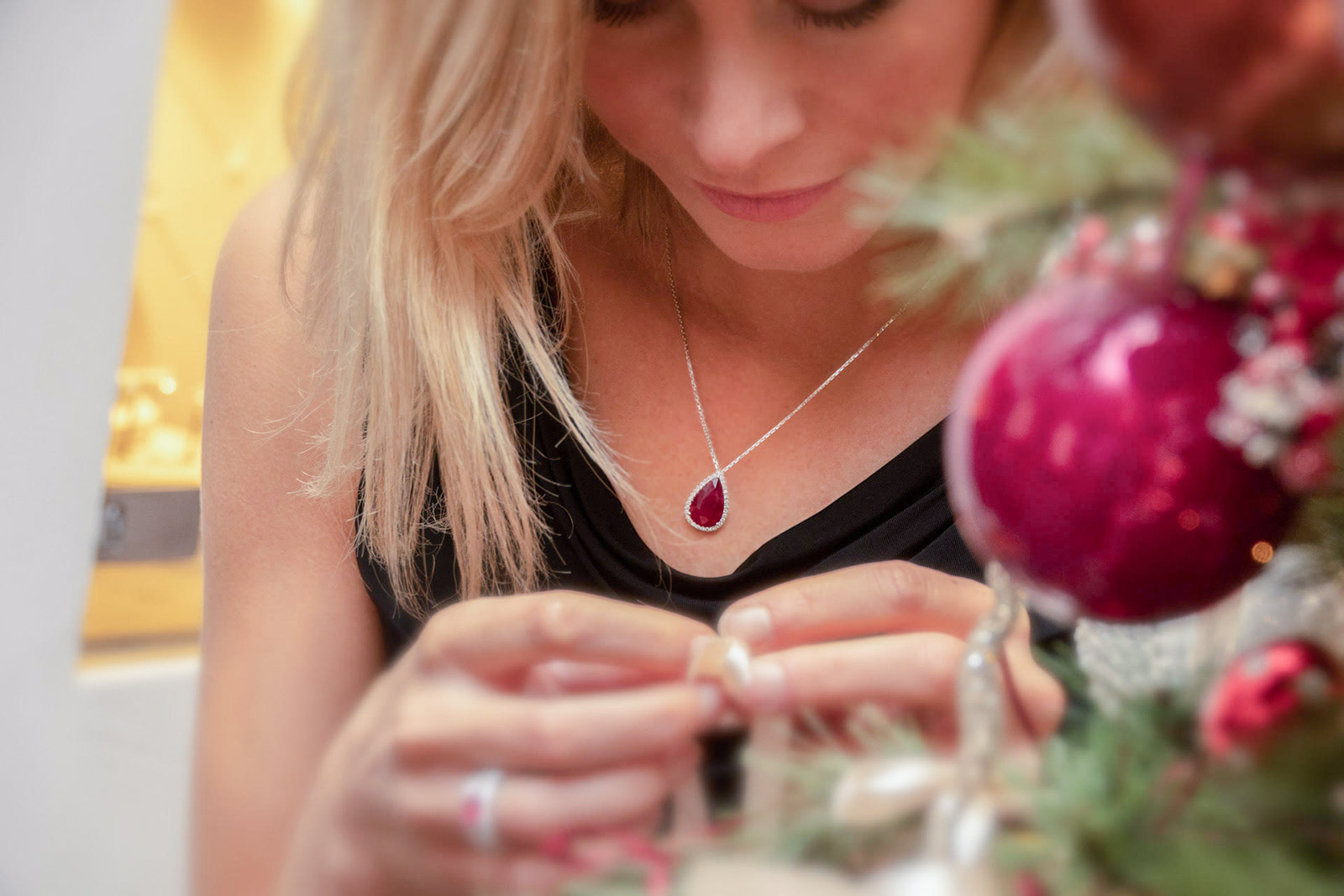 Of all the jewels in Hartmann's exclusive collection, I particularly remember one: a bracelet with 20 Tahitian pearls and a ruby bead next to a gold bear-shaped charm. This beautiful animal was not chosen by accident. It is the symbol of the Greenland Ruby's Pink Polar Bear Foundation, an organisation established to support both the people and the animals who endure Greenland's harsh climate. Incidentally, Ulrik Hartmann has himself experienced the arctic weather conditions when he visited Aappaluttoq in the summer of 2018.
The last but by no means least significant point to mention is that all of the jewellery in Hartmann's collection comes with a certificate attesting the rubies' quality and their ethical mining. The maison's founder confirms that "jewellery lovers are looking more and more for conversation pieces and that includes the right ethical and environmental approach. Consequently, customers in our industry demand gems and diamonds that are sourced responsibly. Many of them also think that it's interesting to hear the underlying story about the jewellery that they want to buy and a description of what's special about this particular gemstone."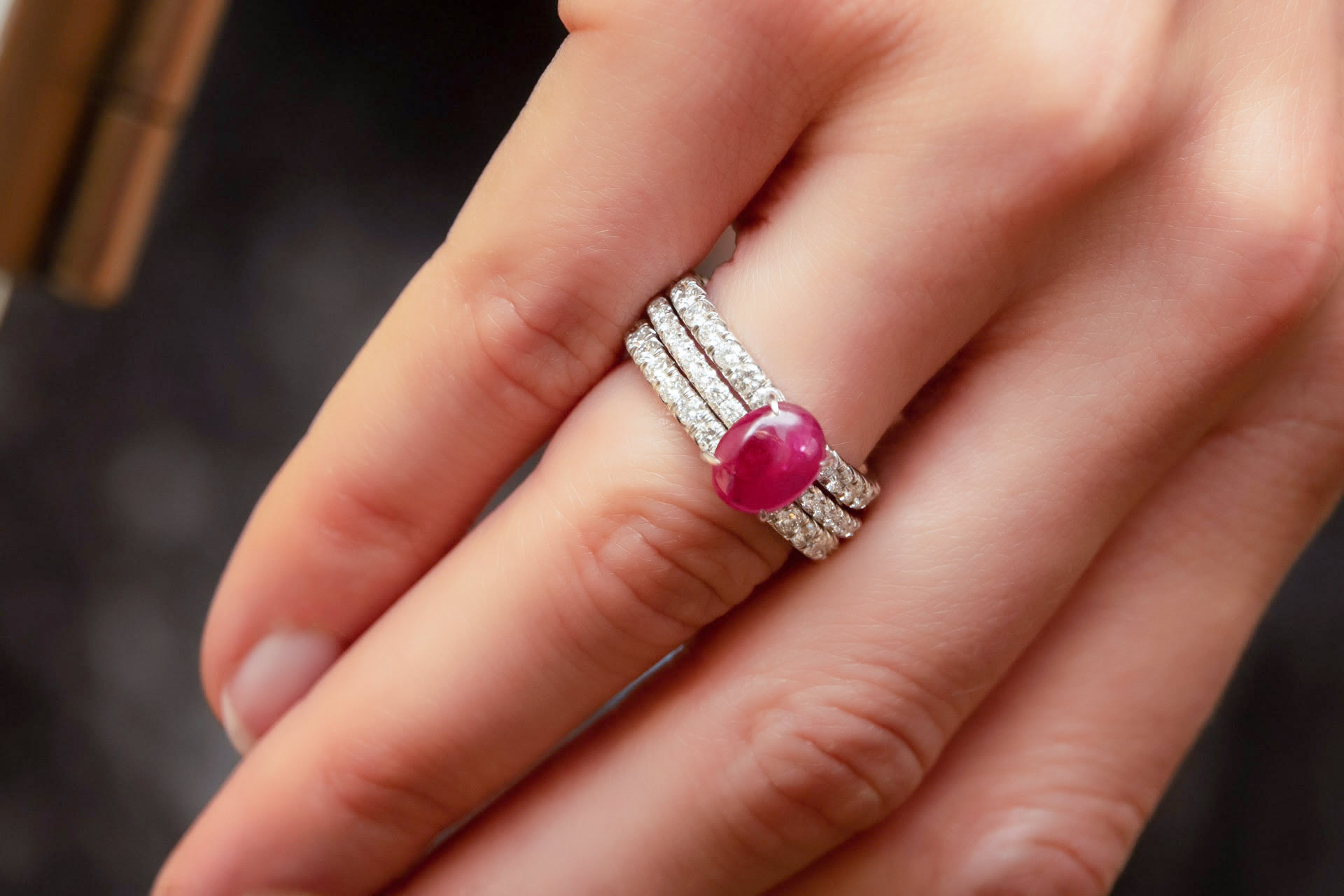 If you wish to experience such excellence and acquire your own unique Greenland ruby jewellery, then practically the entire collection can be viewed on the Hartmann's website - where you can also purchase pieces online.