If aesthetics and style are the cover of a jewel's book, then the quality of the materials it is crafted with are the chapters, bursting with information, characters and origin stories. Pearls have the power to immediately draw us in, whether they're contained to a single strand or set in high jewellery creations. But when it comes to making informed purchasing decisions, it's important to look a little deeper and question the quality of the pearls used, not just their visual appeal.
Lustre
"Most jewellery shoppers are familiar with the 4Cs for buying a diamond, but pearls also have important measures of quality," says Peggy Grozs, senior vice president of Assael, who suggests starting with lustre, one of four factors that influence the value of pearls. Lustre is an assessment of the surface brilliance of a pearl, as well as its characteristic 'inner glow' and the dimensional shine that reflects off its surface. Lustre is created by the layers and layers of nacre that make up a pearl over time, which means the thicker the nacre, the higher the lustre. To enjoy this iridescent sheen to its fullest, it is important to look at the surface of a pearl and choose those with the smoothest and most reflective finish, without spots, bumps or cracks. Smooth (also known as 'clean') lustrous pearls, especially when worn around the face, create a soft radiance that's more subtle that diamonds… like a wash of candlelight rather than sparkling lights.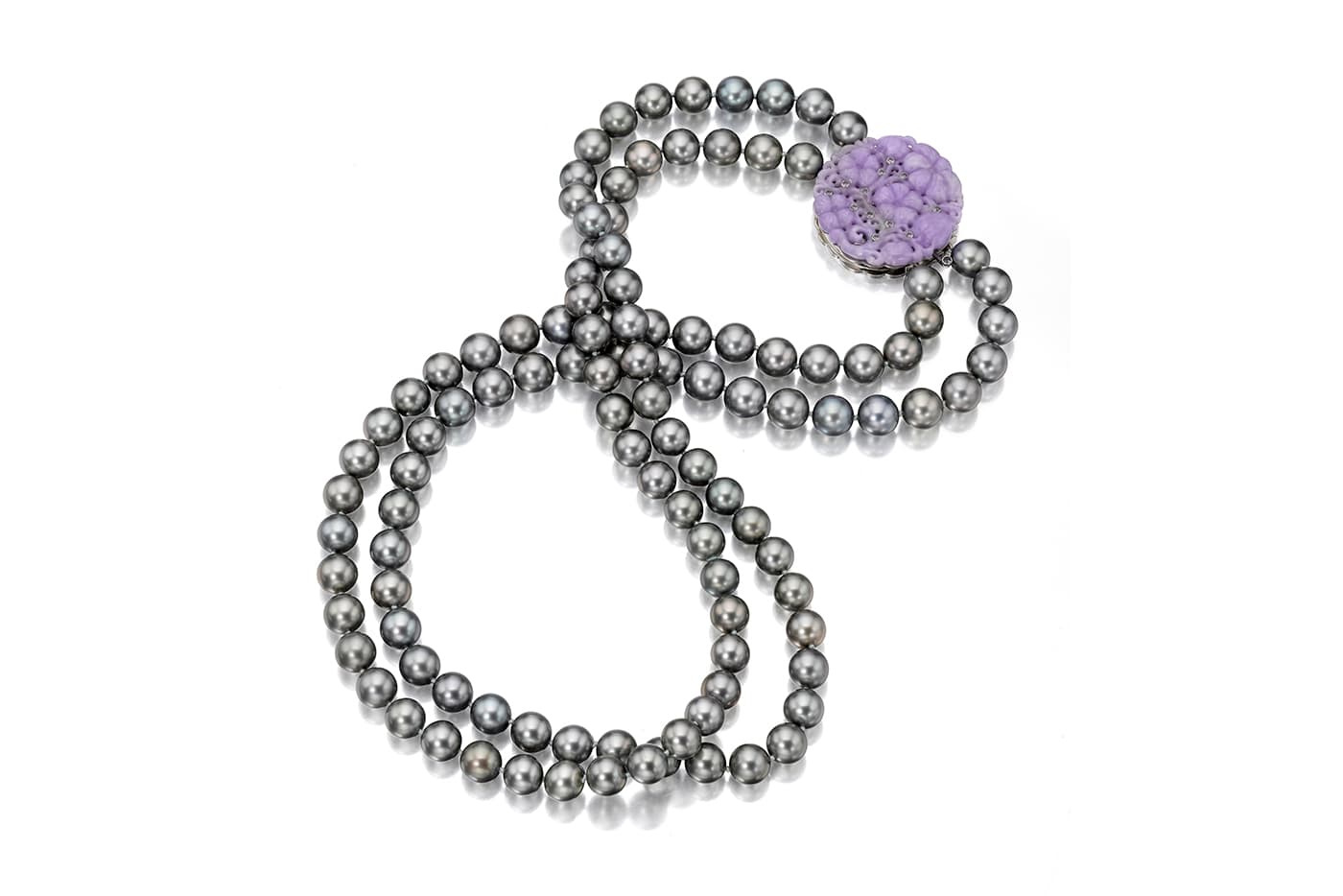 Size and shape
Next, there's size and shape. As pearls are created via a natural process inside oysters and mollusks, it is difficult to control this to create perfectly uniform results in comparison to calibrated gemstones. Grozs says: "Pearls are classified either round, near-round, drop shaped or baroque (meaning non-round). Perfectly round pearls are very rare, while 'Baroque' pearls have more organic shapes, making each a unique one-of-a-kind. The rarity factor of perfect round pearls makes them more valuable." To compare the size of pearls, you will need to work in millimetres and not carat weights. Typically, pearls that are larger in size have been growing for longer inside the shell of an oyster or mollusc and are therefore more valuable. What constitutes 'large' can often depend on the type of pearl. For example, it is unusual to find Akoya pearls in the 10-10.5mm size range, whereas the most exceptional South Sea and Tahitian pearls can reach 20mm and over 15mm, respectively.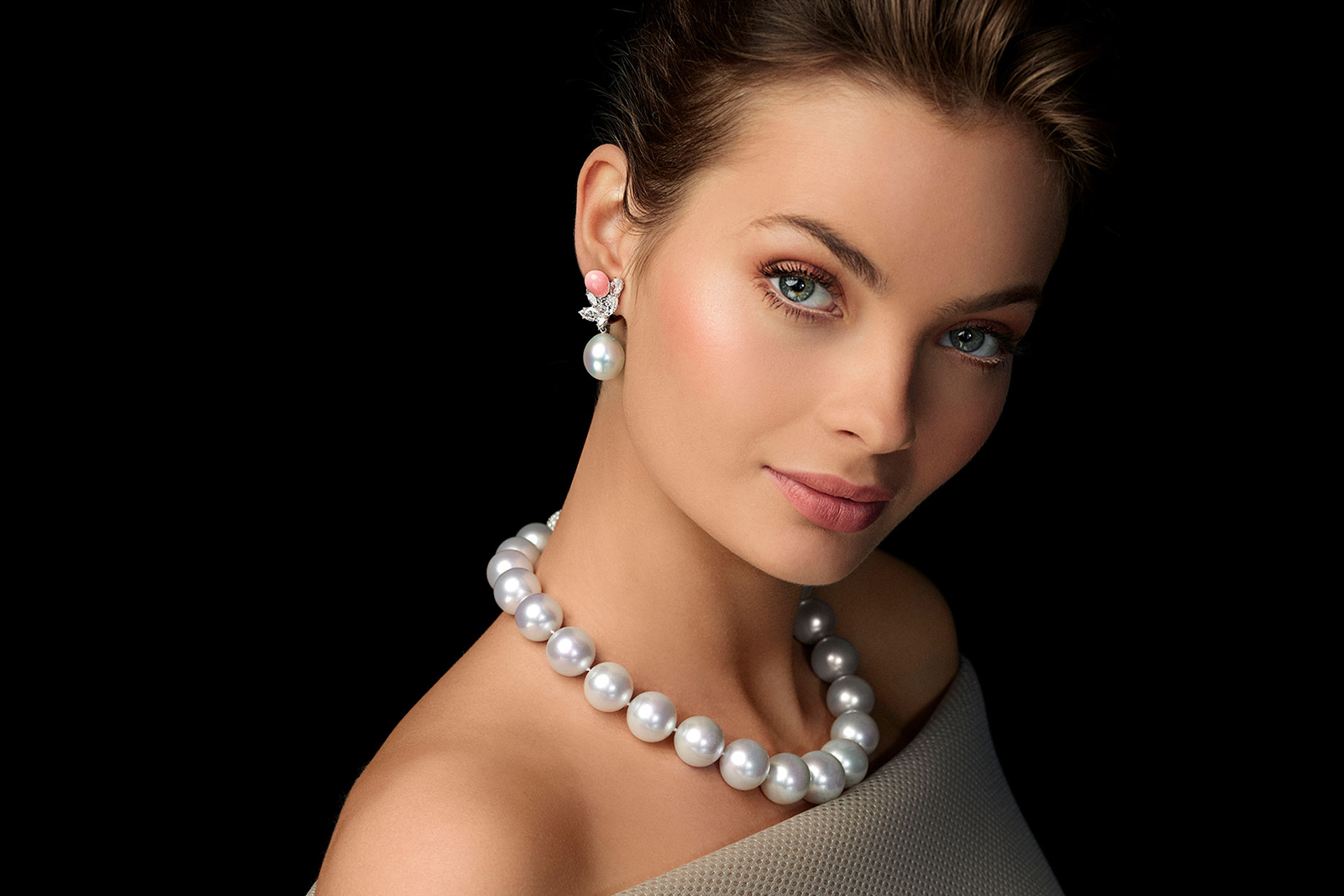 Smoothness, roundness and size
Armed with this information you will be able to scrutinize the pearls within whatever piece of pearl jewellery has caught your eye. And although certain factors contribute to value, such as smoothness, roundness and size, they shouldn't influence what you find to be most enticing. "When purchasing a classic strand of pearls, try on different millimetre sizes and strand lengths to see which you prefer. Consider the necklines you wear most often when selecting the length that is best for your fine jewellery wardrobe," Grozs says.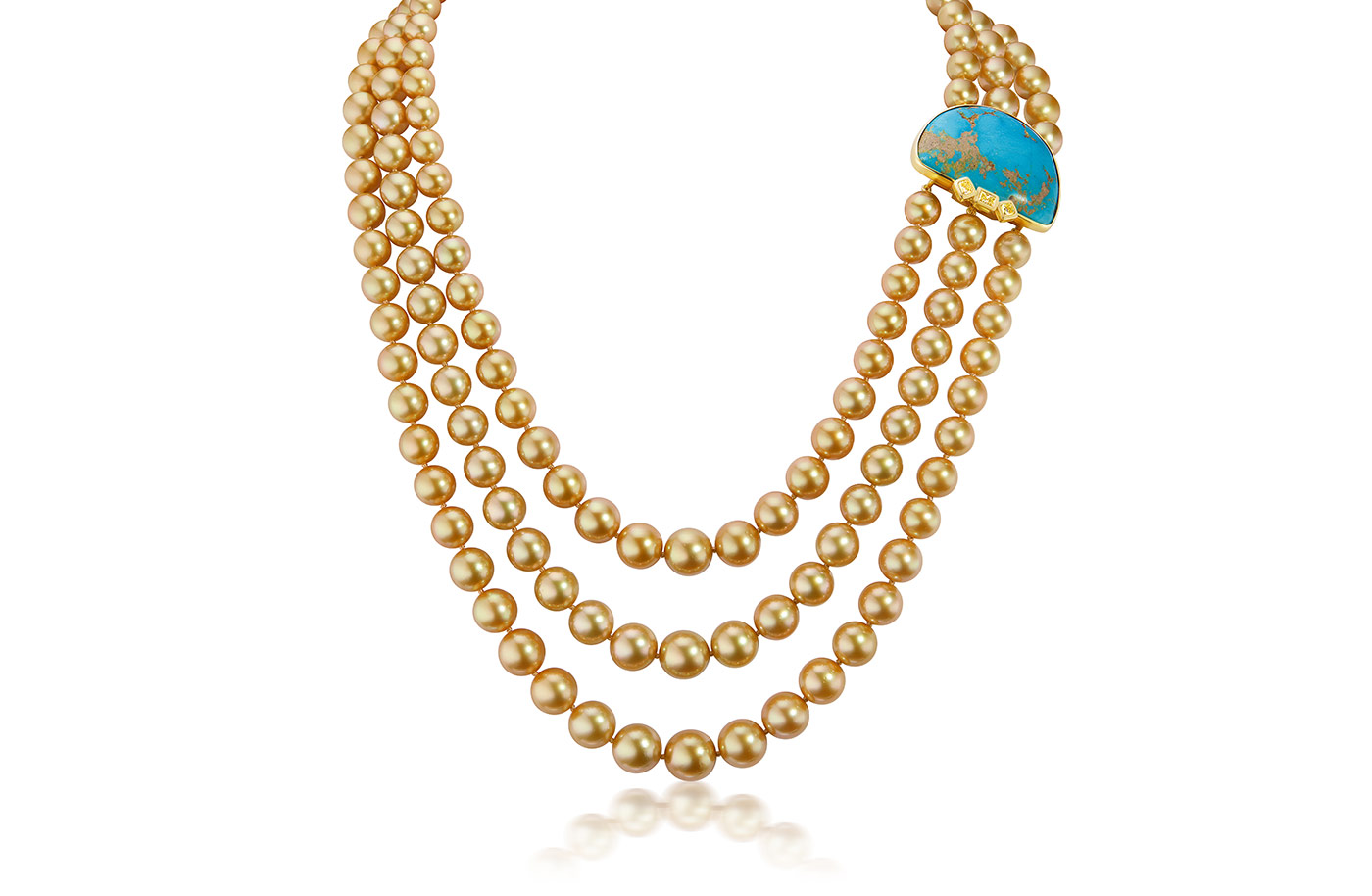 Saltwater or freshwater pearls?
Even considering your unique tastes, there are some universal things to consider that will aid your purchase. Steer towards saltwater pearls rather than freshwater pearls for what Assael describes as "more enduring, higher quality pearl strands," and compare pearl jewels or pearl strands side-by-side to truly see the differences in lustre. This also applies to baroque pearls as, even though their shapes are unique, they can still follow the same rules for lustre and surface smoothness. And speaking of pearl strands, if you can view strands in person pay close attention to the stringing. Pearls shouldn't bunch, twist or knock together. The knots between each pearl should be uniform in size, close to the colour of the pearls themselves and as unnoticeable as possible. Some creations may need professional restringing on a yearly, three-yearly, or five-yearly basis.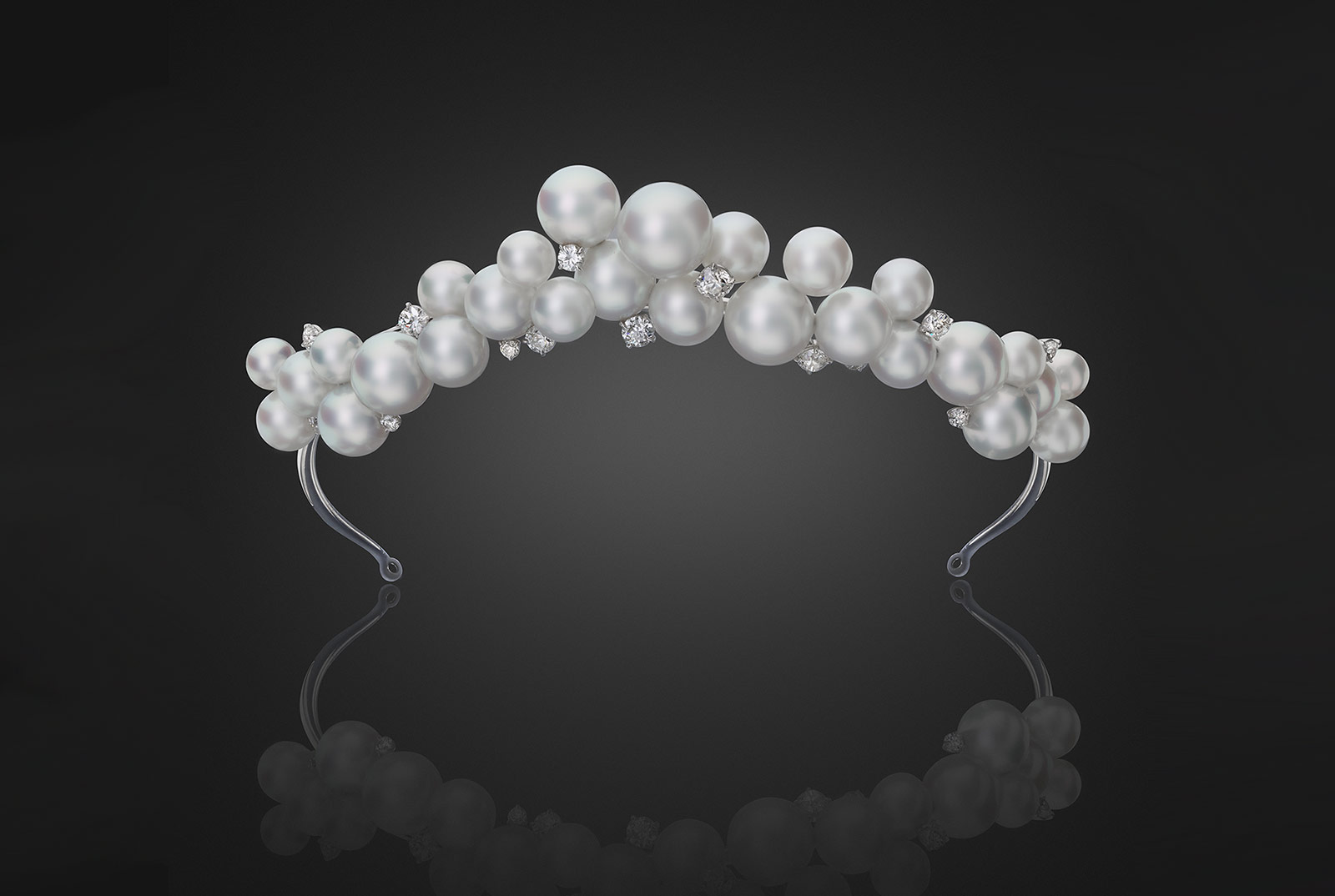 Clasps
When browsing for pearl earrings and necklaces you should also pay close attention to the clasps. Are they secure and comfortable? Are they easy to open and close? After all, these decorative elements serve a real functional purpose and are responsible for keeping your precious pearls safe.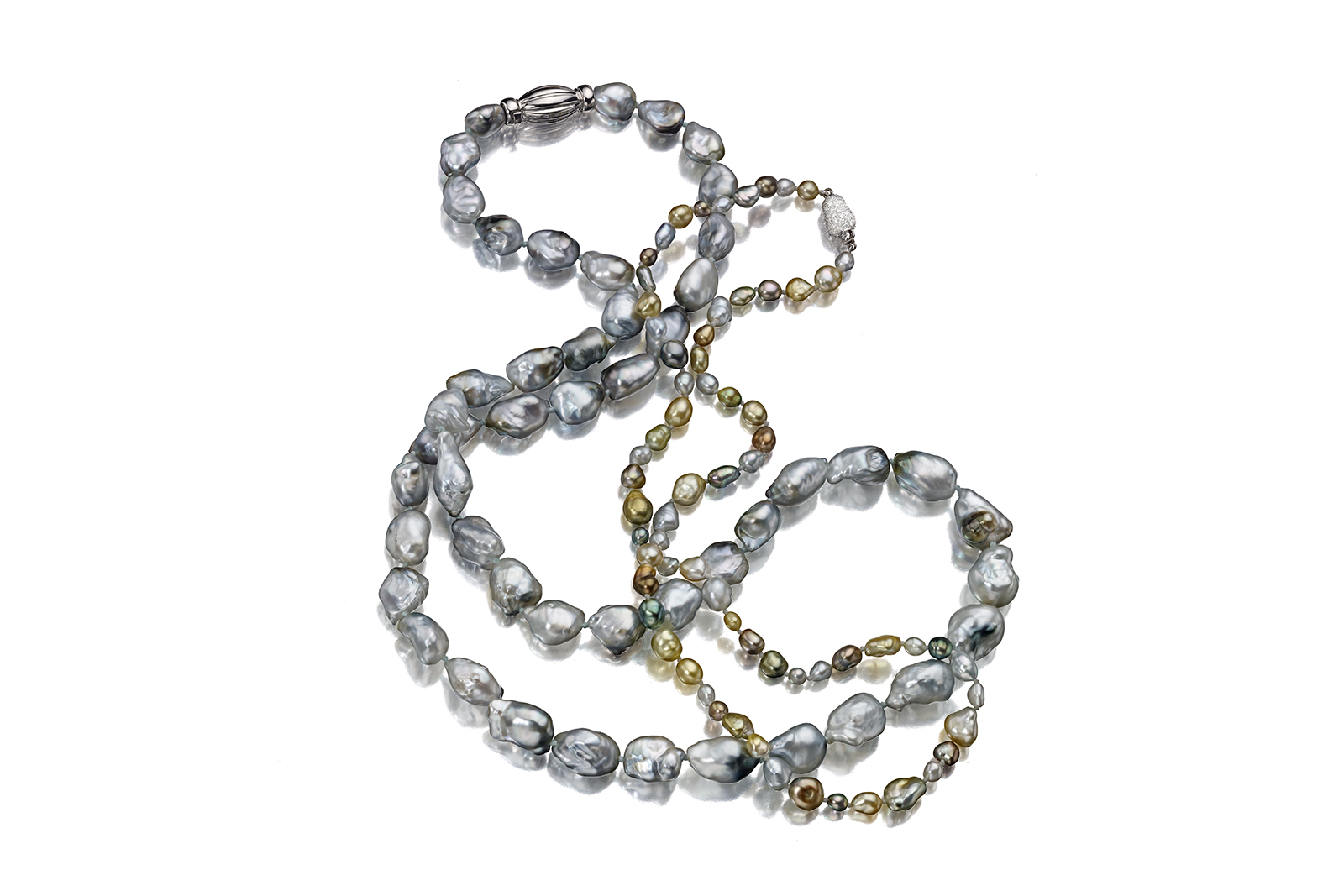 Pearl origin
Finally, before you add pearls to your jewellery collection, ask the brand or designer where the pearls are from. Not only will this enrich your knowledge of the piece you are buying, but it will also help you to determine the quality and value of the pearls it contains. As Grozs explains: "The best Akoya pearls are from Japan. The highest quality white shades of South Sea pearls come from Australia and the best dark or black pearls are Tahitians. Golden South Sea pearls come from Indonesia and the Philippines. You could have the span of the entire globe in your pearl wardrobe!"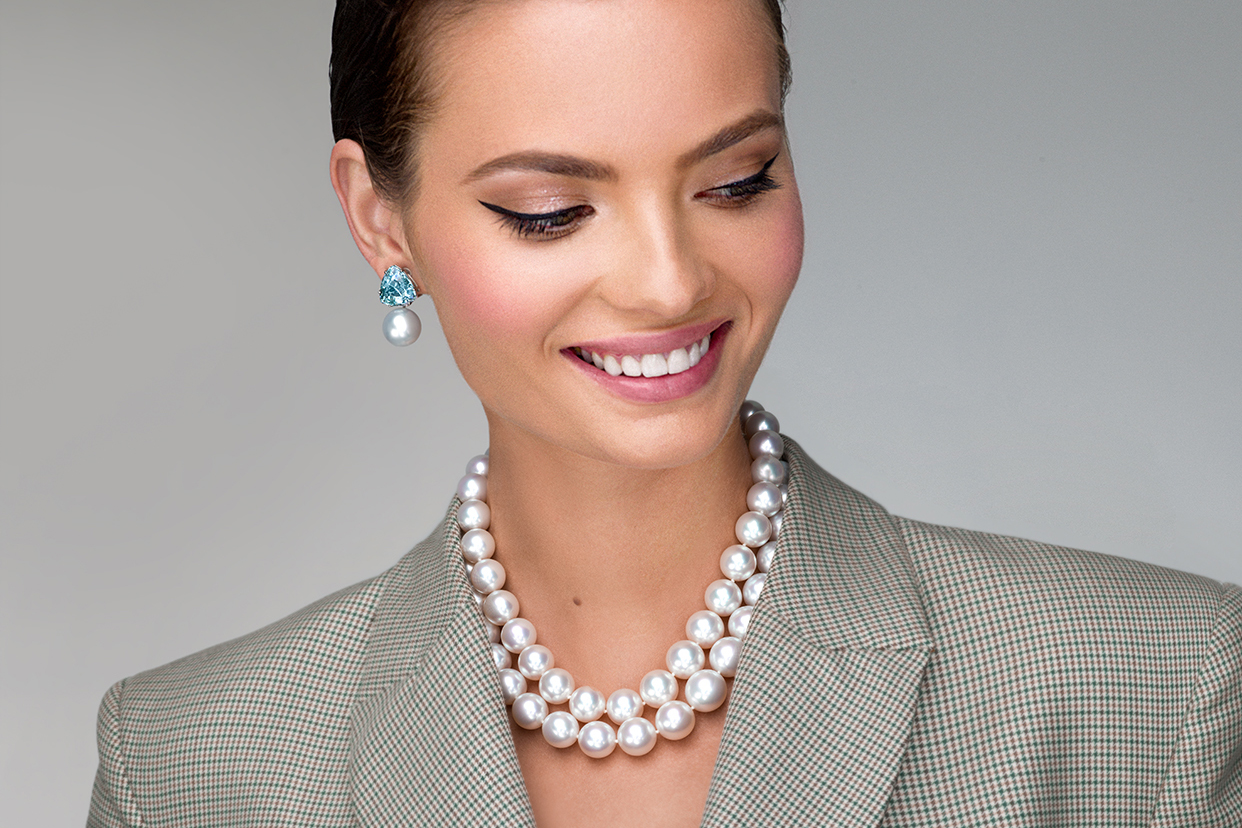 If you are lucky enough to be searching for a pearl creation that's right for you, consider this advice when making your decision. Whether you choose Akoya, South Sea or Fijian pearls; freshwater or saltwater; cultured or natural; conch, mabe or baroque… the world is, quite literally, your oyster.