In this interview, I talk to Rob about the offerings, the USP of his e-commerce platform as well as the change in shopping habits online.
KP: Let's go back to the very beginning. How was JewelStreet.com 'conceived'?
RP: It came through Mike's frustration of trying to sell his new collection online to a wider audience, which in the past, he found costly and ineffective. I personally couldn't believe there wasn't a market place for selling quality designer jewellery online. I looked into it and was shocked to learn what a small share of the retail price the designers received. I wanted to create a platform where jewellers get a fairer share of the price and customers find a selection of unique, non-mass produced pieces.
KP: What skills and knowledge from your past careers have helped you launch the website?
RP: I have a lot of experience in promoting Internet propositions. I started my career at Saatchi and Saatchi advertising, heading their European Internet division. I helped British Airways move onto the Internet before that sector was really ready for it. I did the same with the National Lottery, helping them go online and also with the Ministry of Sound, with digital music rights. So, I have experience with helping new sectors embrace the power of Internet.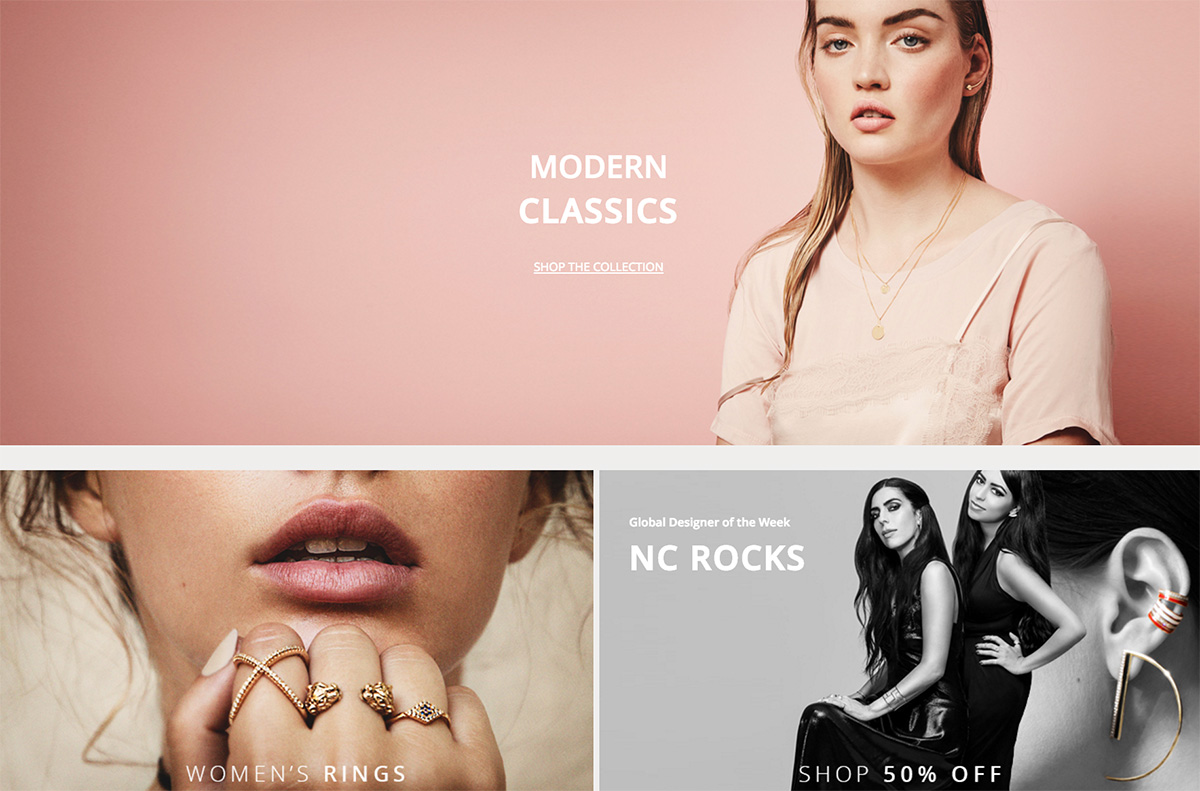 KP: What is different about JewelStreet.com as opposed to other e-commerce jewellery platforms?
RP: Firstly, we are very highly curated; we look for the top 1% of jewellers. We want to offer variety from all over the world and make pieces attainable that otherwise might not be. For example, it could be that a client buys a piece of jewellery from a designer in Brazil, whose work might not be accessible through any other jewellery retailer.
KP: How do you find new and noteworthy designers?
RP: We have an amazing in-house team of five who search through social media such as Instagram, Facebook and LinkedIn, press releases, blogs and jewellery shows. We do everything you can imagine to try and uncover new talent.
KP: Apart from offering a fair cut of the retail price to emerging designers, do you support them in any other way?
RP: Excitingly, we are launching scholarships with leading jewellery schools around the globe. We will be offering nearly a £15,000 package on Jewel Street to the schools' graduated jewellers with the most global appeal, and would be judged by the schools themselves. The jewellers will get three years of highest-level package on Jewel Street to start their career.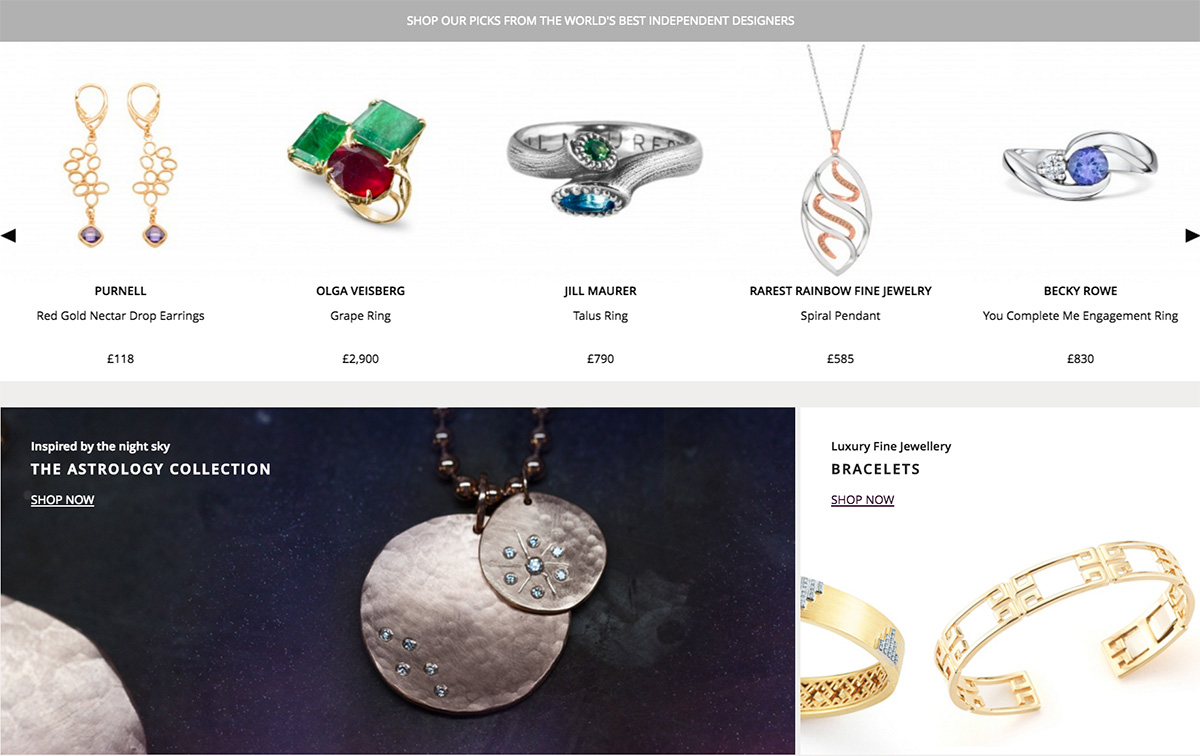 KP: What criteria do you choose jewellers whom you represent?
RP: There are three things we look for during the selection process; we call them the 'three pillars.' Firstly, their jewellery needs to have international relevance and be more than just domestically interesting. Secondly, we are after high levels of authenticity and provenance. It is all about the person behind the jewellery, where the materials are from, rather than something being mass-produced in the Far East. It is also about something created with love and toil. And thirdly, it needs to be incredibly original and creative in its design. We actually turn down nine out of 10 designers who approach us because they don't reach that standard.
KP: Is inability to try on jewellery before buying slowing down online sales?
RP: I think there are a lot of sectors where that was an issue. It started with holidays; people never thought they would sell on the Internet and the same with clothing. It is all about building customer trust, as the higher percentage of their spends goes on the Internet. The key is to have strong return policies to protect the customer. We have both of those, all designers have to offer 14-day money back guarantee, which is very rare for high-level jewellery.
KP: Do you feel shopping habits have changed since you founded the website?
RP: Yes, when we first founded the business and talked to designers, we had to 'sell' Internet sales. At Couture this year, I was amazed at how everyone wanted to retail their jewellery online but didn't know how to do it, especially internationally with all the complex trade etc. Now, there is an acceptance for the market and people are trying to get a share of it.
KP: Will you put a cap on the number of brands you want to feature?
RP: For me it's about maintaining the quality not worrying about the quantity of designers and having enough variety to cut it very thin from a very interesting perspective.
KP: Besides being a shopping platform, you offer some interesting editorial features. How does the business benefit from the editorial section?
RP: It helps drive traffic and clients to the website. I wouldn't be surprised if, at some point in the future, we ended up doing a magazine version. We're now changing our editorial strategy dramatically to focus much more on designer interviews. Because what we've realised is that people don't want to just buy something beautiful, they want something with a story behind it.