Based in the heart of the Village Royal in Paris, this independent jeweller could have fallen prey to the competition of larger luxury corporations. However, he did not because, as Louis Edouard says, 'the fine jewellery industry seems to be more marketing-driven than ever; that is why a 'house' like mine makes a difference. I can offer unique personalised attention, true luxury.'
Aged 22 Louis Edouard had a revelation in an artisan's workshop while accompanying his brother to choose an engagement ring and swiftly abandoning his engineering studies. He joined L'École du Louvre in Paris to study jewellery and trained in a professional workshop for 18 months after his graduation. In 1980 Louis Edouard launched his own business and offered restoration of antique jewels to his clients. They were so impressed with his advice and objective care that they ended up increasingly entrusting him with commissions. Benefiting from word of mouth, he gained excellent reputation in exclusive circles in the late 1980s which led him to creating precious objects for luxury brands and royalty alike (e.g. Hassan II, late king of Morocco).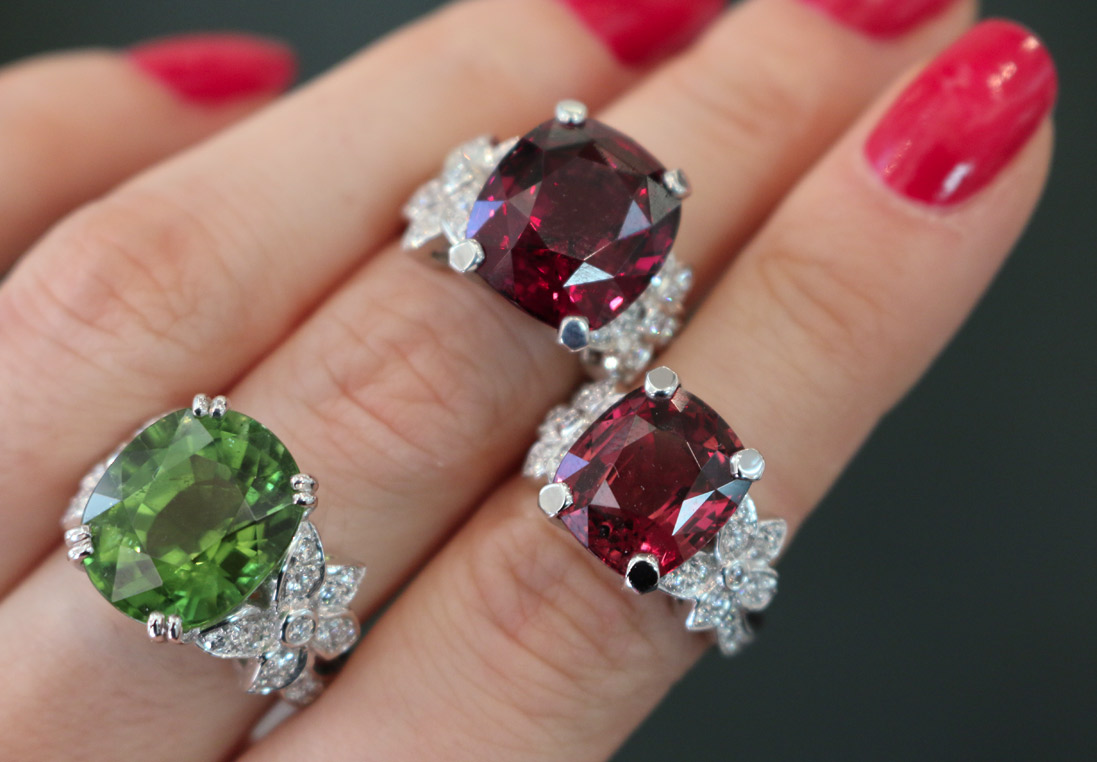 Olivier Dupon speaks with Louis Edouard, whose approach to jewellery making some may wrongly describe as old school. In Olivier's opinion the French jeweller is a custodian of values all the more covetable as they are rare in today's consumerist world.
Olivier Dupon: What is behind your passion for jewellery?
Louis Edouard Lejeune: After a few years spent working as a jeweller in an independent workshop, I decided to create a jewellery house with a boutique attached to an on-site production workshop. And no better location was than at the Village Royal in Paris! Known for attracting a highly demanding clientele, it is there that I understood how utterly fascinating joaillerie is. I have now been working in this field for 30 years, and still to this day, I keep unearthing hidden connections between jewellery and the wider culture, improving my knowledge of gemstones, and being amazed by "the sky's the limit" in jewellery.
OD: What encompasses being a jeweller?
LEL: My parents always thought I was a daydreamer and bit of a poet when I was a child. Only now can I see that being a jeweller includes many other job titles since it requires the expertise of an artisan, the precision of an architect, the knowledge of coloured gemstones of a gemmologist, and I should also add anticipating clients' wishes.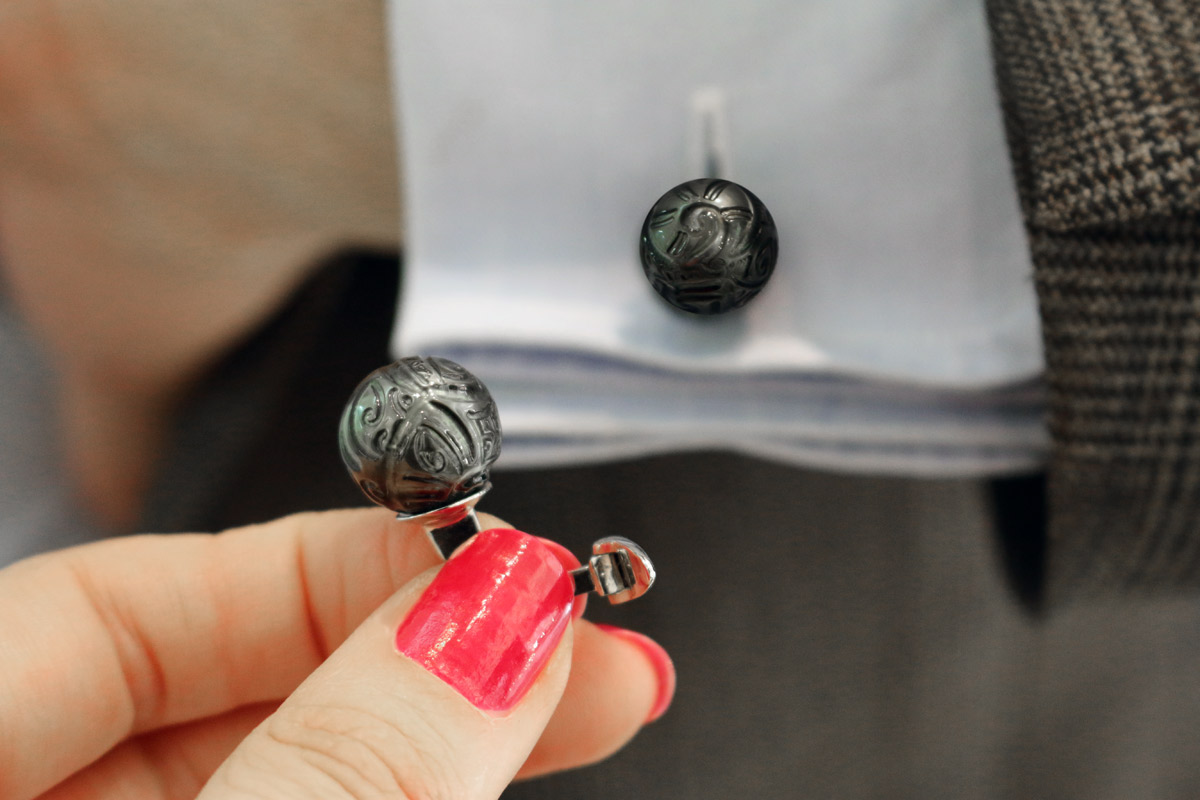 OD: What in your personality has led to the type of jeweller you are today?
LEL: What drove me is without doubt my intellectual freedom and desire to invent through jewellery making. So many times I could have given up, yet my passion for the craft kept me going. While answering your question, I actually realise how fulfilling my job is: my clients completely trust me; they appreciate my aesthetic flair and my creations, so much so that over time that has led us to irremediable bond.
OD: How have your creations changed since the beginning?
LEL: I am increasingly demanding about what I can achieve and of myself. I hope this shows through my jewels. I would also point out to two collections that are relevant to how rigorous my designing has become: The 'Sinoe' collection with its minimalist and fluid lines, and the 'Jasmin' series, which is colourful and feminine.
OD: How would you describe your creative philosophy?
LEL: While always focused on the choice and quality of the gemstones, when it comes to creativity, I strive to infuse some meaning into each new jewellery concept; and no matter how classical the piece is I always include a detail that makes all the difference. I believe my creations bear a particular French orthodoxy: the respect of proportions, the rules of setting, the type of angles and depth, many details that are typical of a French approach, and which have been so much advertised by stories French jewellery houses all over the world that international clients are now able to identify this French 'touch'. I can say that my creations have it.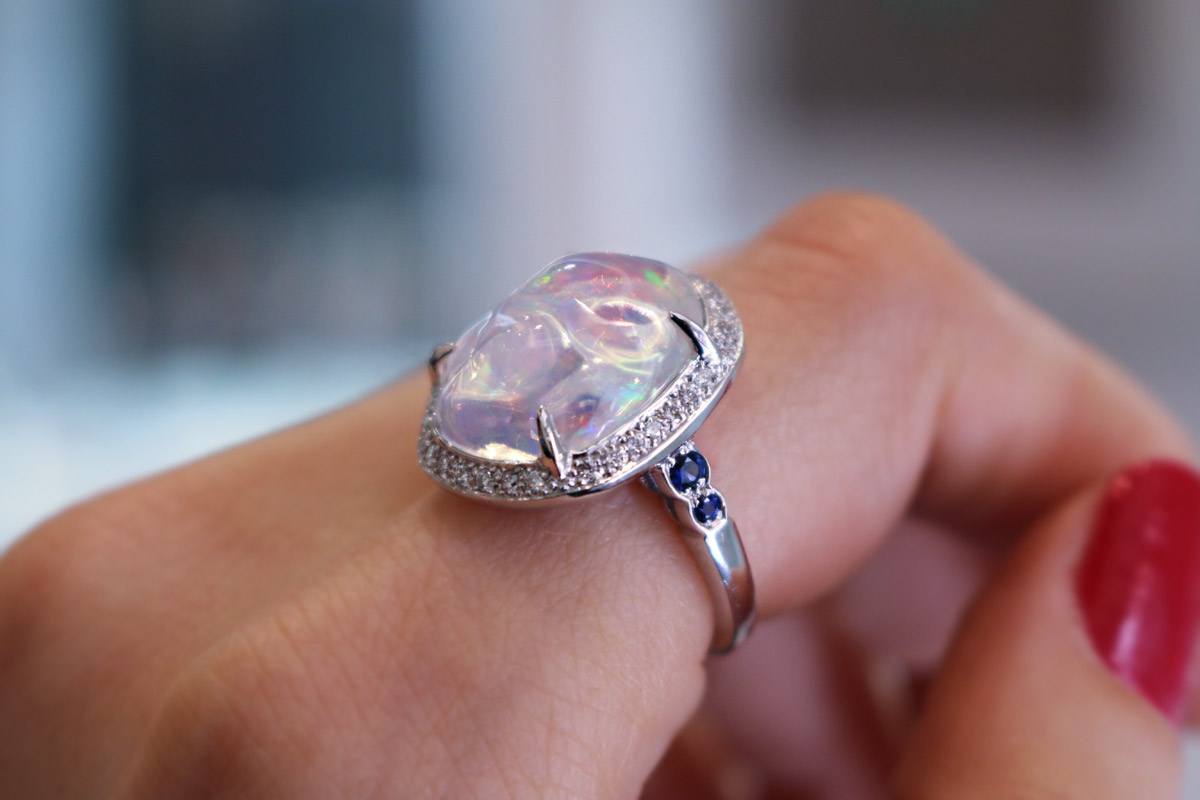 OD: Could you point at one of your creations that would signify the style of Louis Edouard Lejeune jewellery?
LEL: I often work on special commissions, yet each evokes my style in the sense that it has to be a unique piece with a difference. Let me share an anecdote. A famous designer from a storied French haute joaillerie house once purchased a very rare Vietnamese pearl. He kept drawing numerous designs to no avail, until one day he noticed the beauty of a pregnant woman. That is when he decided to have the pearl represent the belly of a pregnant woman in his final design. I am incredibly touched by this story, and I wish I could one day have the same 'Eureka' moment and find my own 'jewel with a round belly'!
OD: What advice do you have for women who are keen to order a precious jewel from you?
LEL: First and foremost I always encourage them to dream what their jewel should look like, then to imagine how they would wear it in the long run – this means finding out how the jewel would affect their posture, and contribute to their overall sensuality and femininity. Lastly they should never forget why they chose this piece in first instance and above any other. Ultimately I want my clients to fall in love. As one of them once told me: 'The more I wear my earrings, the more I love them and cannot take them off'.