Created by the brand's Artistic Director Francesca Amfitheatrof, this spectacular high jewellery collection is split into chapters, each chronologically marking key moments in Louis Vuitton's life and aesthetic. If you want to get to know the entire collection all at once, then you must look at its various colours and its "tone", as well as its unifying symbols, such as diamonds cut in the form of the iconic Louis Vuitton monogram (about 110 of these were used in total!).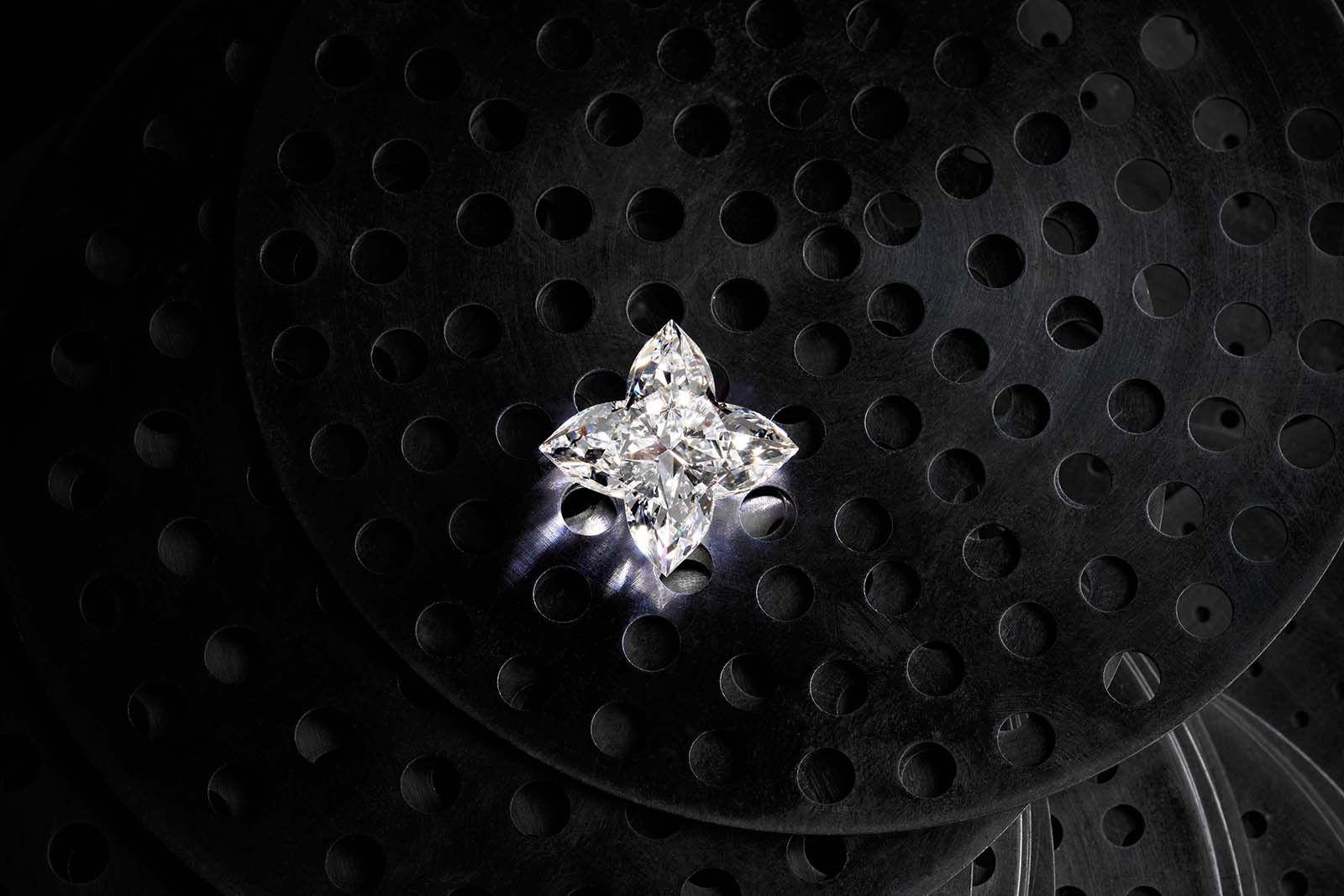 "This is a collection through which you can follow Mr Louis Vuitton," explains Francesca Amfitheatrof. "It's a kind of chronological collection that will guide you through the history of what he created during his lifetime."
The collection begins with the chapter La Constellation D'Hercule, otherwise known as "The Constellation of Hercules", relating to the birth of Louis Vuitton on 4th August 1821, his birthplace in the mountainous Jura region in eastern France, and the endless starry sky above him. Dramatic gem compositions are replete with mysticism and secrecy that extend to the dizzying heights of a diamond-studded necklace with 11 tanzanites, 12 opals and 9 tsavorites.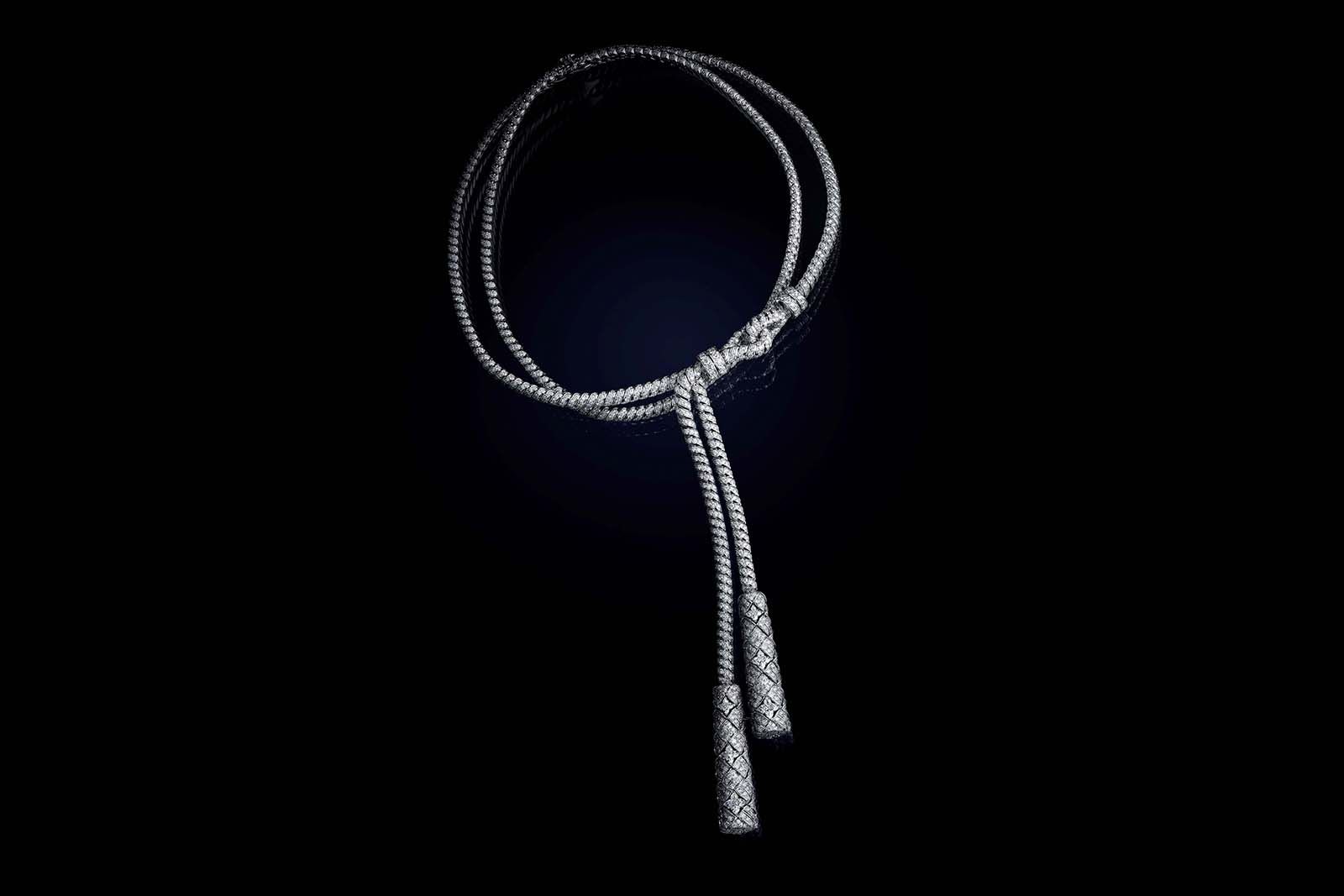 The next chapter, L'Élan Vital, is devoted to a more philosophical component of the designer's life: the creative evolution and personal uniqueness of the maestro. Francesca Amfitheatrof conveys the complexities and intricacies of these metamorphoses through diamond ropes that are reminiscent of nautical ropes, which you will recognised from Louis Vuitton suitcases.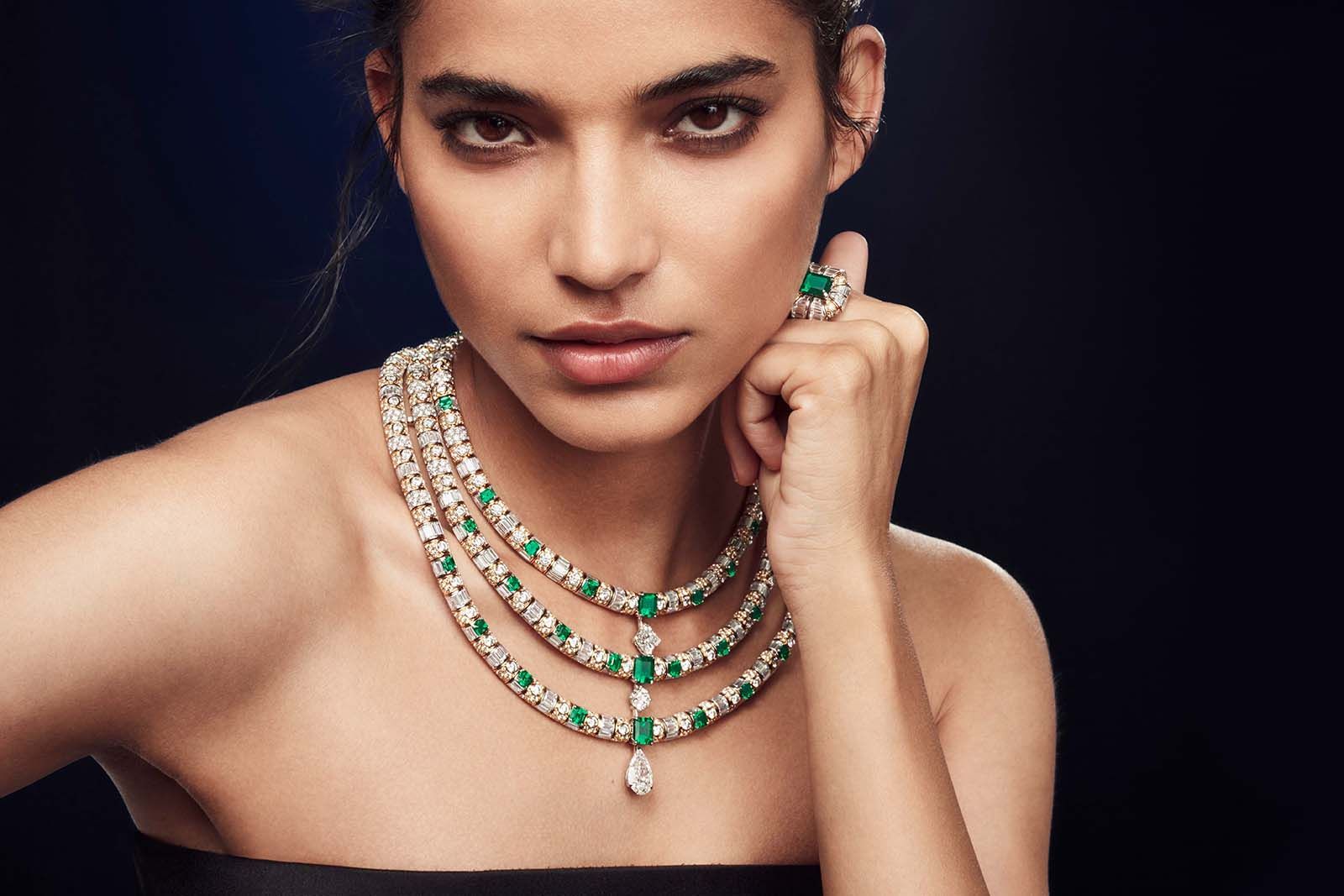 The chapter L'Aventure, or "Adventure," concerns the departure of 13-year-old Louis to Paris after his mother's death - a journey that usually took two weeks to walk turned into several years for the future maestro! Along the way, he was forced to work odd jobs and develop his skills and craftsmanship. Of the seven emerald and diamond jewels in this chapter, symbolising the 250 miles travelled through the forests, the central one is the multi-layered three-row necklace. Made of platinum, yellow and white gold, it is complemented by three outstanding diamonds: a 5.21 carat pear-cut diamond, a 1.62 carat diamond and a 3 carat LV cut stone, in addition to 28 Colombian emeralds totalling 13 carats.
The next chapter - La Flèche or "Arrow" - is dedicated to the main characteristics that allowed Louis Vuitton to stay on track during his three years of wandering: inner drive and determination. Sapphires and diamonds - and, of course, the V-shape, symbolising, as Amfitheatrof puts it, "the magnetic force that pulls him to Paris" - are transformed into wonderful earrings, an exquisite ring with an 18.62 carat octagonal-cut sapphire or a graphic necklace with a no less impressive blue corundum.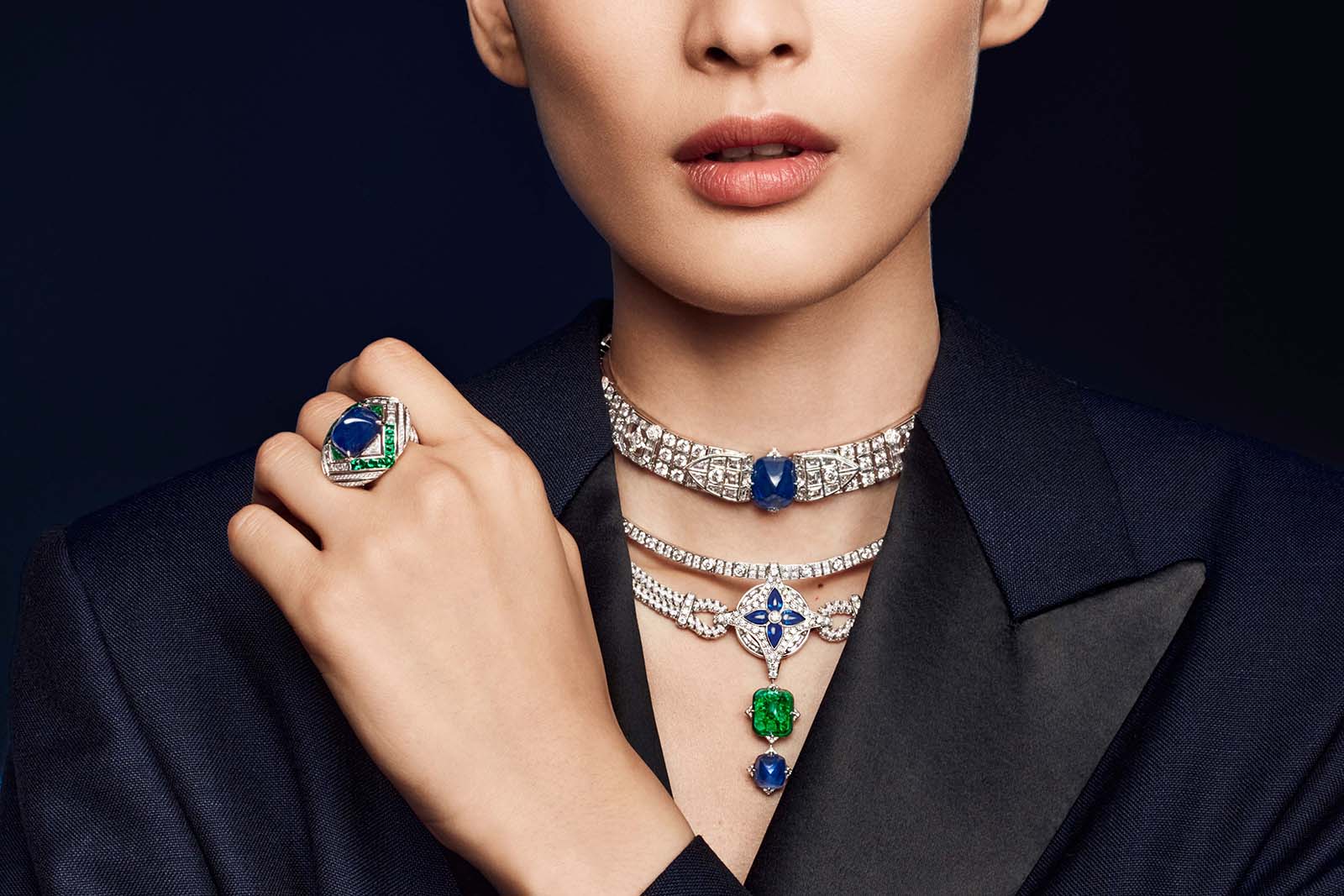 This is then followed by chapters Le Mythe ("Myth"), La Passion ("Passion"), La Star du Nord ("The North Star") and Le Tumbler ("The Tumbler"), telling the story of Louis Vuitton's arrival in Paris and the creation of his incredible legacy. The highlight of the Bravery collection has already been identified as the daring three-row Le Mythe necklace, inlaid with sapphires, emeralds, diamonds and combining several Louis Vuitton 'signals,' including a Damier (checkerboard) pattern, rivets and motifs inspired by locks and the image of a flower. Incidentally, this necklace lays claim to being the most complex ever made given that the maison's jewellers worked on it for 1,300 hours!
Could this feat be achieved without true passion for your work? I think not! I would therefore suggest marvelling at the necklace from the La Passion chapter: every intricate detail is crowned with a fiery ruby or diamond in the signature LV cut. What's more, the central colourless 10 carat stone can be removed and worn as a ring.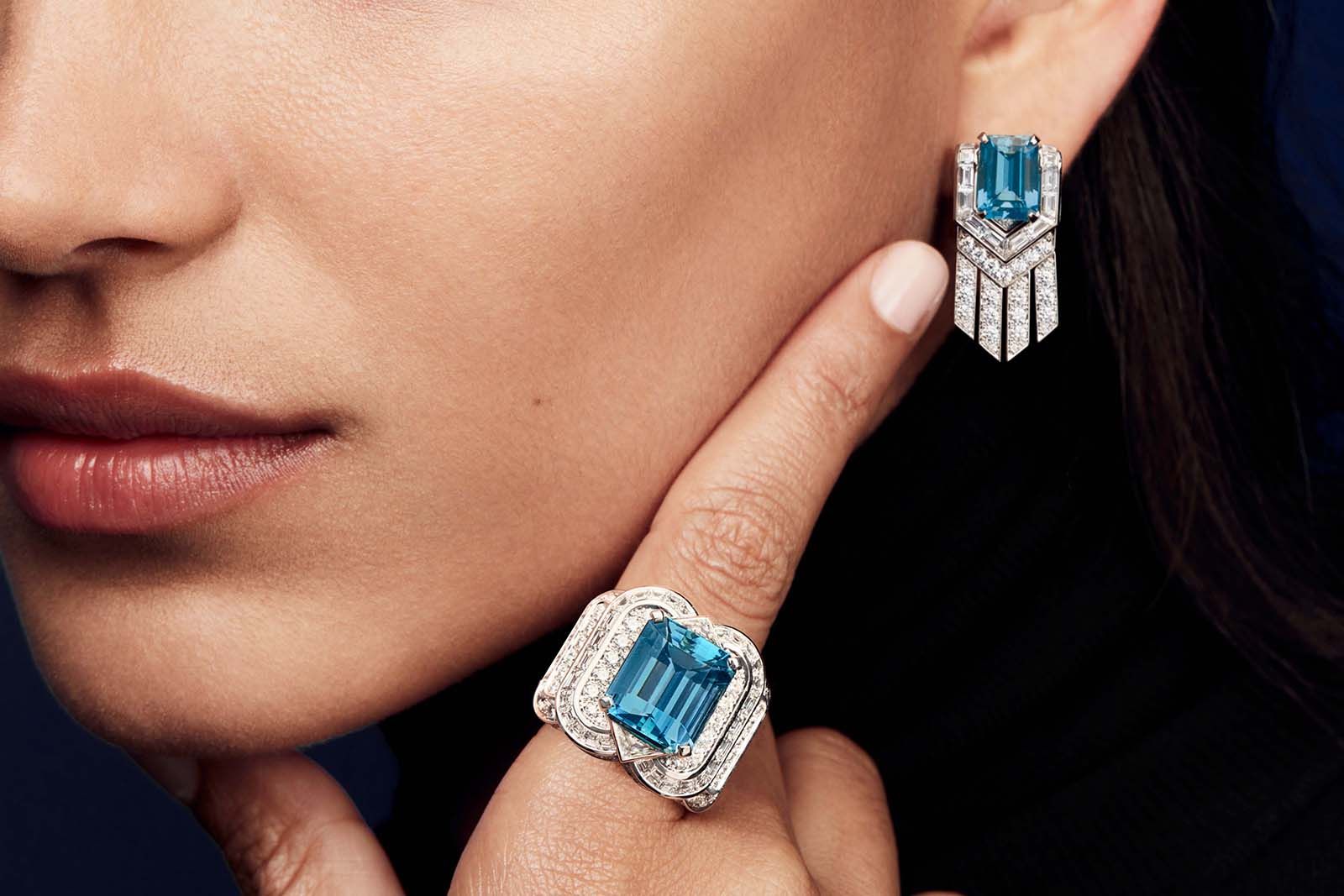 "Bravery is no ordinary collection as it truly embodies Louis Vuitton's endless creativity, and it takes brave women to reflect that," comments the magazine Azyaamode. And it is impossible not to entirely agree with this!