As it happens, the story behind why Mauro Felter began working in the jewellery business is rather interesting. When he started out in life he could never imagine that he would go on to be involved in creating jewellery, however a love for art developed within him at a very young age. Mauro was born into a family that ran a tourism business which owned a number of hotels in different parts of Italy. At the age of 18 the young man worked as a ski-instructor in the Val Camonica in northern Italy whilst simultaneously studying to be an architect.
One day, he had a chance meeting with a jeweller from Milan who was staying in one of the hotels, owned by Mauro's father. In the course of their discussion the young man's eyes opened to a new enchanting world of jewellery and was left unable to remove himself from under its spell. He decided to move to Milan and started working in the workshop of his new acquaintance, where he gradually learnt all the intricacies of the art of making jewellery.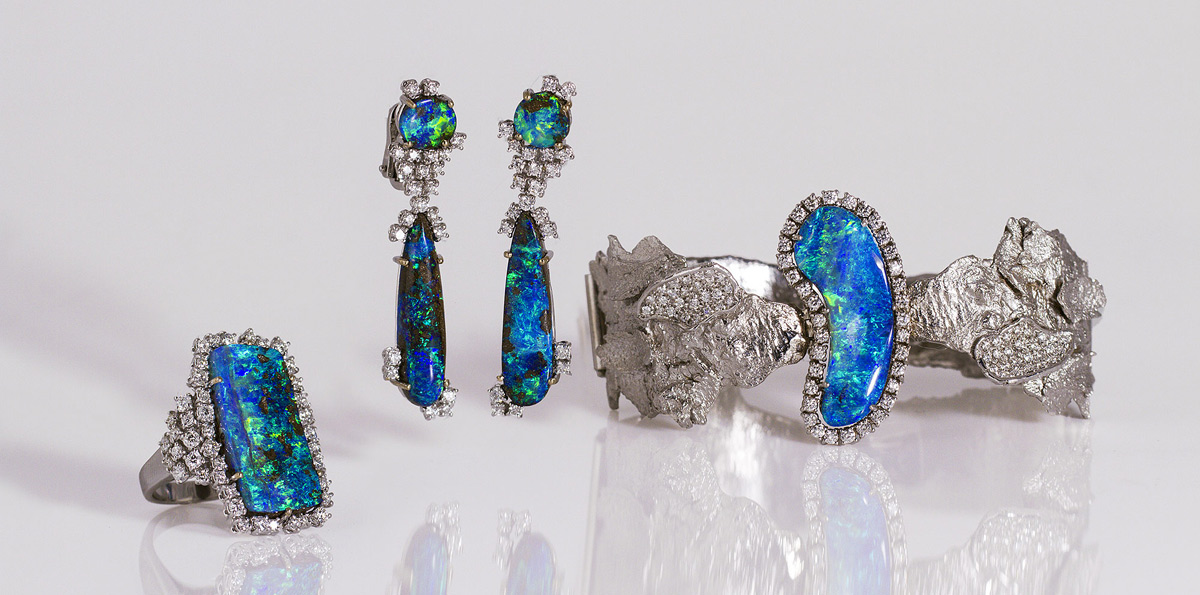 Two years later Mauro was ready for independence and opened his own workshop, settling an hour's drive from Milan in his native valley of Val Camonica. This was in 1989 and little has changed to this day: the jeweller continues to work in the very same studio, creating jewellery to order or one off his pieces for his collections. To realise his creative ideas he makes use of all possible kinds of gemstones: black opals and bright orange fire ones, blue and greenish aquamarines, luscious tourmalines, baroque pearls, multi-coloured sapphires and many other specimens.
Interestingly, he prefers to use gems in their natural form, especially for those that adorn the central part of a piece of jewellery. He mainly uses faceted stones to embellish the gold supporting structure. For some, uncut minerals may seem uncouth, but for Mauro they have real aesthetic value and possess a certain charisma which faceted gemstones can lack.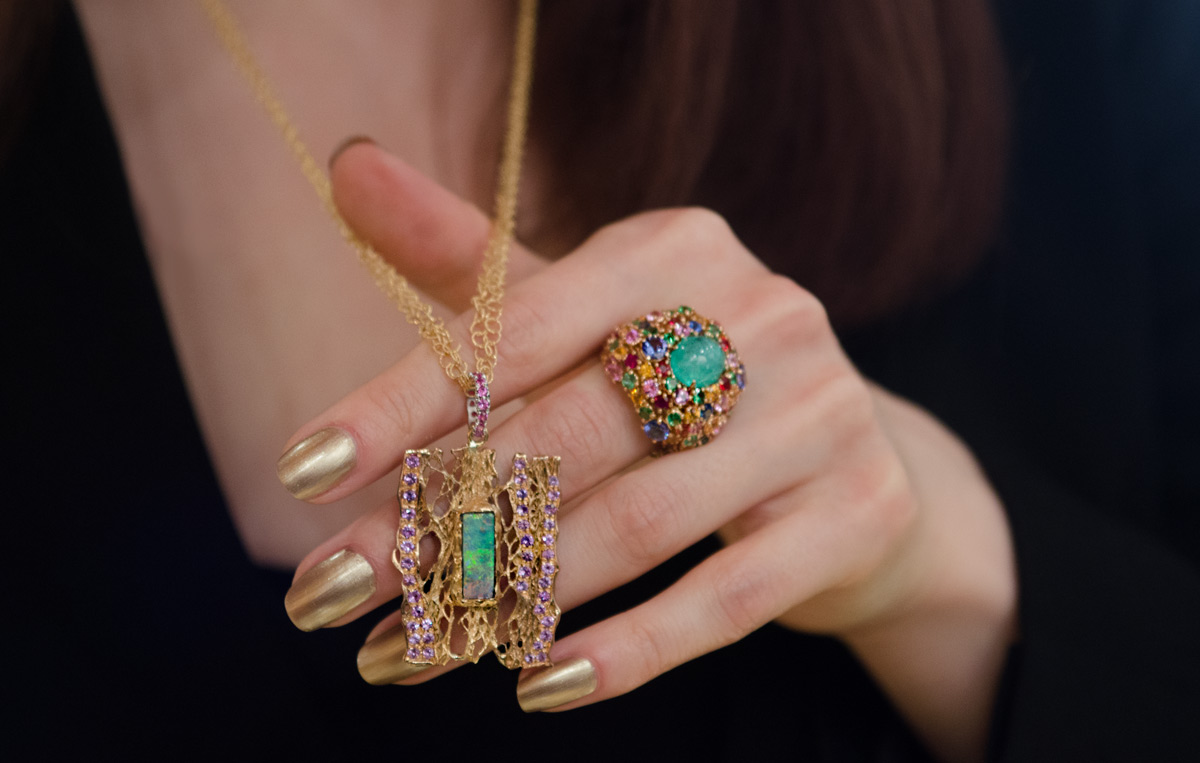 To best understand what inspires Mauro Felter and why his collections are so full of colour you have to pay a visit to the picturesque valley of Val Camonica and the surrounding areas. In spring, when the snow has already melted, and summer, they are drowned in a sea of blossoming flowers, which together make a bright and memorable composition. It is precisely this that has found its reflection in the set of jewellery named "Path of Flowers" with its large fire opals surrounded by a cascade of tsavorites, sapphires, rubies and diamonds. A no less expressive piece of jewellery is the "Midnight Star" set of earrings with black opals which embody how the stars reflect in the blue-green alpine lakes. In the summertime, Mauro often climbs Mount Adamello to spend the night surrounded by untouched nature, where he can admire the surrounding beauty in a serene silence. It is in this state of complete peace and oblivion that new ideas are born within him.
«Nature and the environment are a big source of inspiration for me. Although many a designer draws inspiration from nature, it is their different interpretation of what they see that distinguishes them from one another," says Mauro. This could not be more true. The way Mauro embodies what he sees in his unusual jewellery is unconditionally different from anything else I have ever seen.