"We have named them after Apollo and Artemis, a twin brother and sister of great power and beauty who were among the most widely venerated of the Ancient Green deities. These are diamonds of great distinction, with extraordinary presence, as we are honoured that Sotheby's has been chosen to bring them to auction in May" said David Bennett, Worldwide Chairman of Sotheby's International Jewellery Division.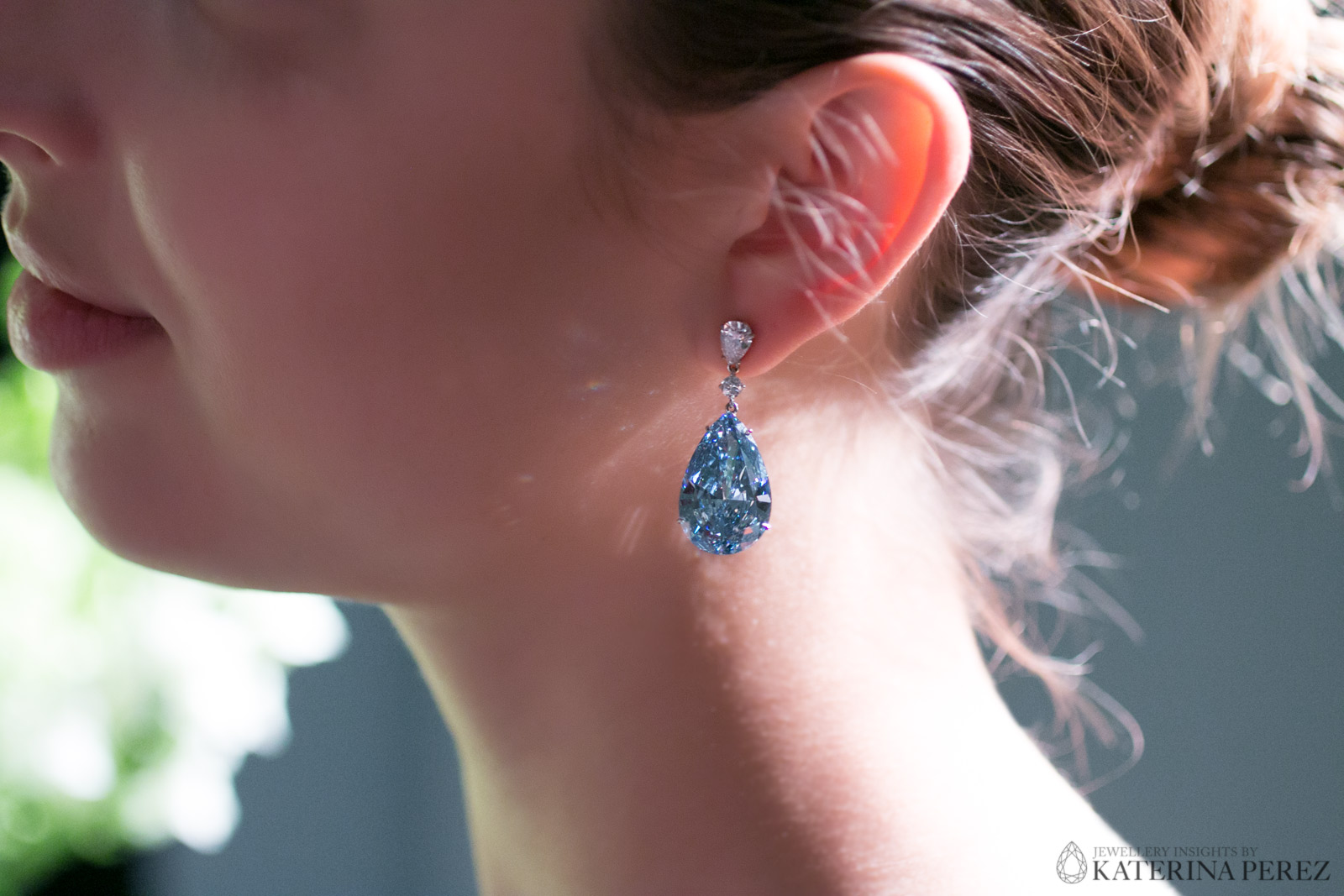 Apollo Blue is a fancy blue diamond of the incredibly rich Fancy Vivid Blue shade and the irreproachable Internally Flawless, Type IIb, purity grading, weighing a total of 14.54 carats. It is the largest diamond with such parameters of purity and colour that has ever appeared in an auction house. According to the American Gemmological Institute the colour of Artemis Pink is Fancy Intense Pink, its purity is VS2, Type IIa, and it weighs 16 carats. Nature blessed Apollo and Artemis with an incredible purity of crystal with a beguiling transparency. It must be noted that the blue diamond belongs to the most elite Type IIb group, to which only half a percent of pure diamonds belong. The stone owes its unusually deep blue colour to the presence of boron in its composition.
The guide price for the auction lot ranges from 50 to 70 million dollars, a sum that many of the large jewellery giants cannot muster. Therefore, no matter how stunning the stones look in their existing setting, Sotheby's offers the opportunity of buying the diamonds separately – the pink one for 12.5 to 18 million dollars and the blue one for between 35 and 50 million dollars. The Magnificent Jewels and Nobel Jewels auction, at which this lot will be put up for sale, will take place on the 16th May in Geneva at the Mandarin Oriental hotel.