Three years ago - seeking to expand further into the global market - TASAKI opened their first boutique in Paris, at the newly renovated five-star Ritz Hotel. Two years later, London also became a significant marketplace for TASAKI, after the establishment of their flagship boutique on the prestigious Bond street that spread across seven floors. To celebrate its official opening, the leaders of the jewellery house - including creative director Prabal Gurung, famous for his eponymous fashion label - visited the UK capital.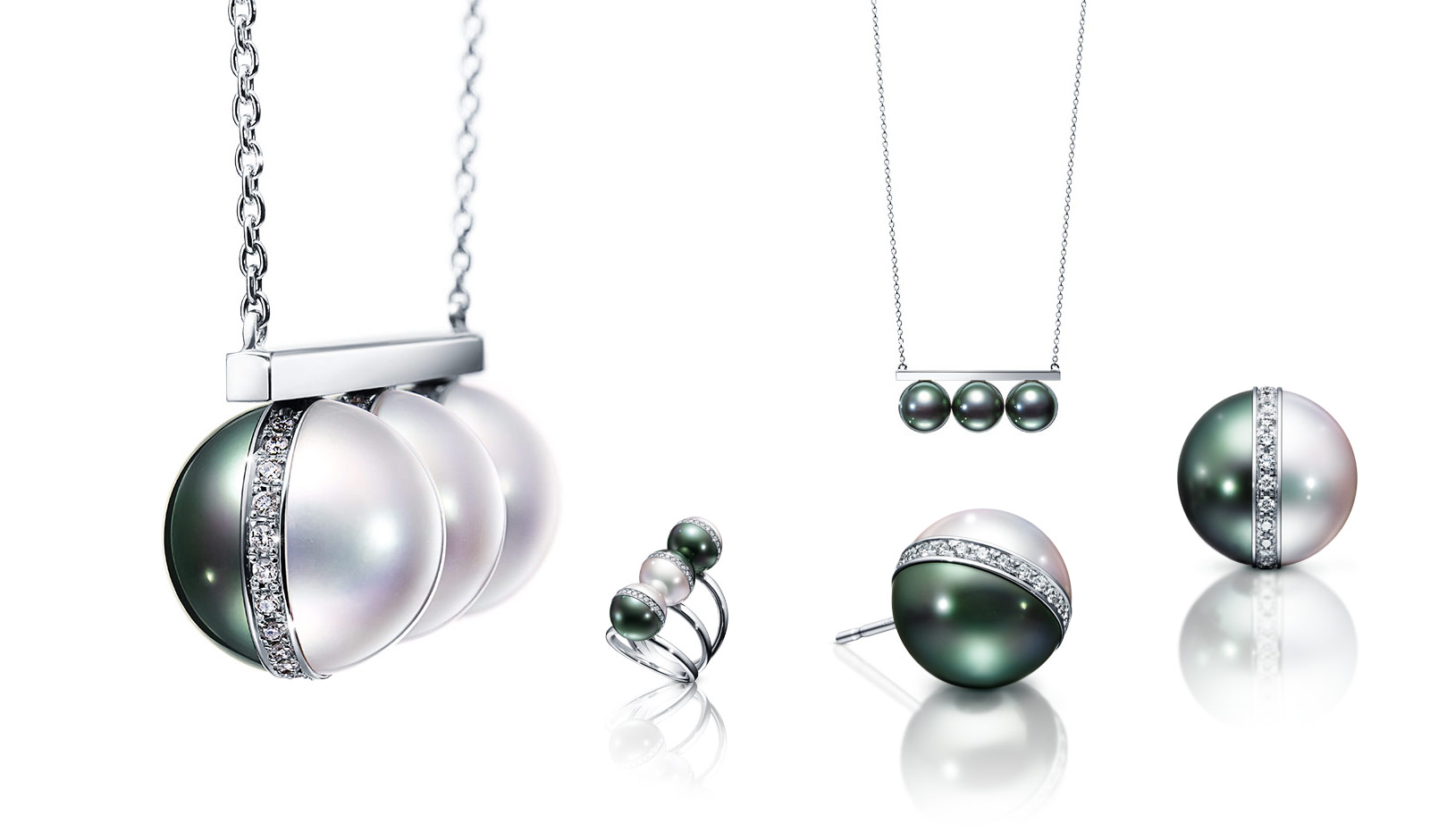 Before the gala evening dedicated to the official opening of TASAKI London in the beginning of March, I caught up with the Jewellery House CEO Toshikazu Tajima and Prabal Gurung. Having settled in the VIP salon on the second floor, we talked about their unique approach to creating pearl designs, and the influence of fashion on jewellery.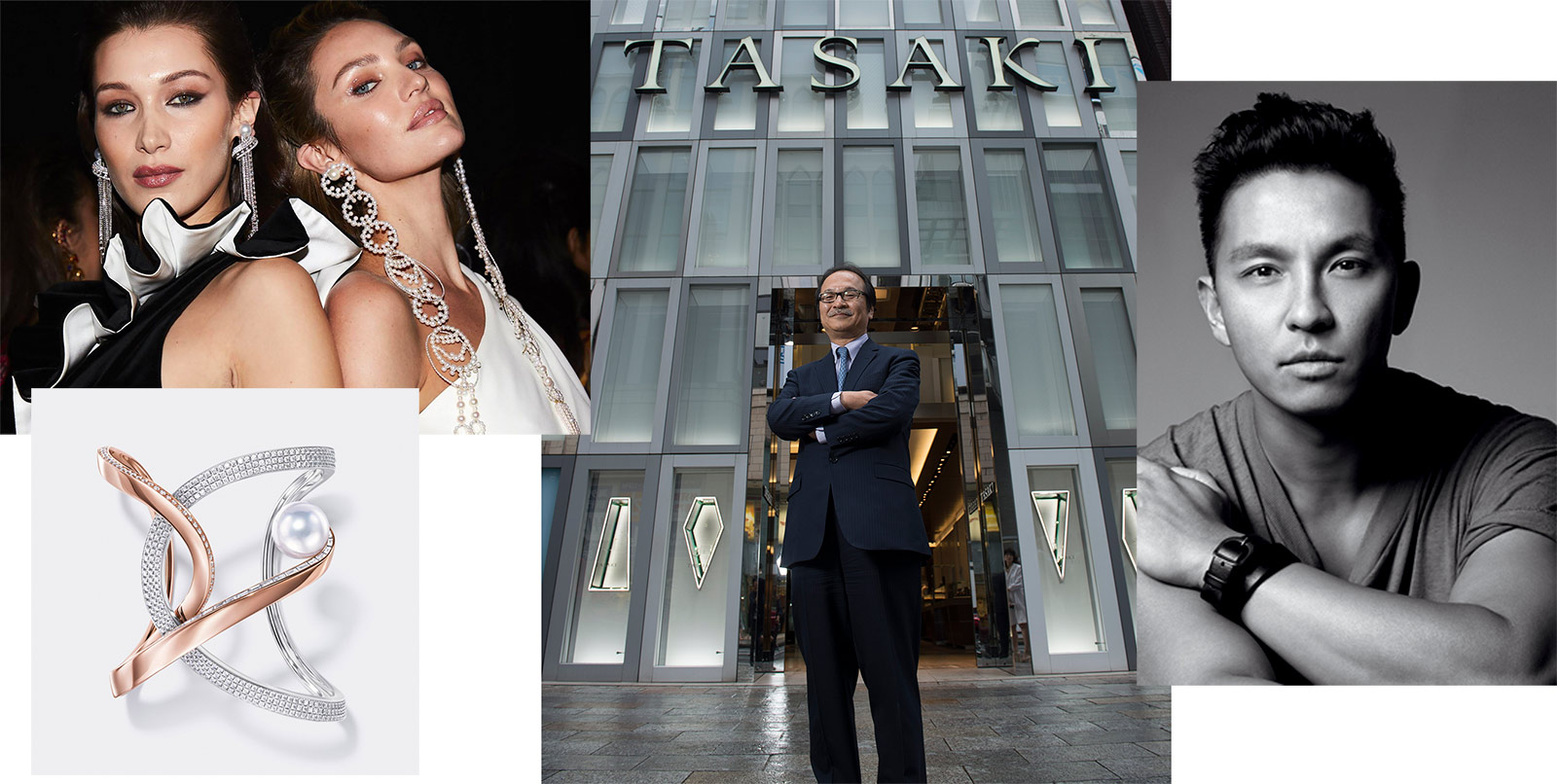 Katerina Perez: To begin with, please tell us about the TASAKI philosophy.
Toshikazu Tajima: Our philosophy is to be different. If you ask a Japanese person 'When do you wear pearl jewellery?' Most people will say it's for formal occasions like weddings or funerals. At TASAKI, we wanted to break from the stereotypes, and go beyond them by creating new ways of using pearls in jewellery, and co-ordinating precious jewels with a ready-to-wear mindset.
KP: Why did you feel the need to expand beyond Asia?
TT: Global expansion is the vision of our founder Shunsaku Tasaki, he wanted to cover all sectors from pearl farming down to the retail. The quality of Japanese pearls is exceptional, and Mr. Tasaki wanted to present it to the whole world. Today, the ownership of the company has totally changed, but we really love the founder's dream and carry his vision for which the Japanese market alone simply isn't big enough.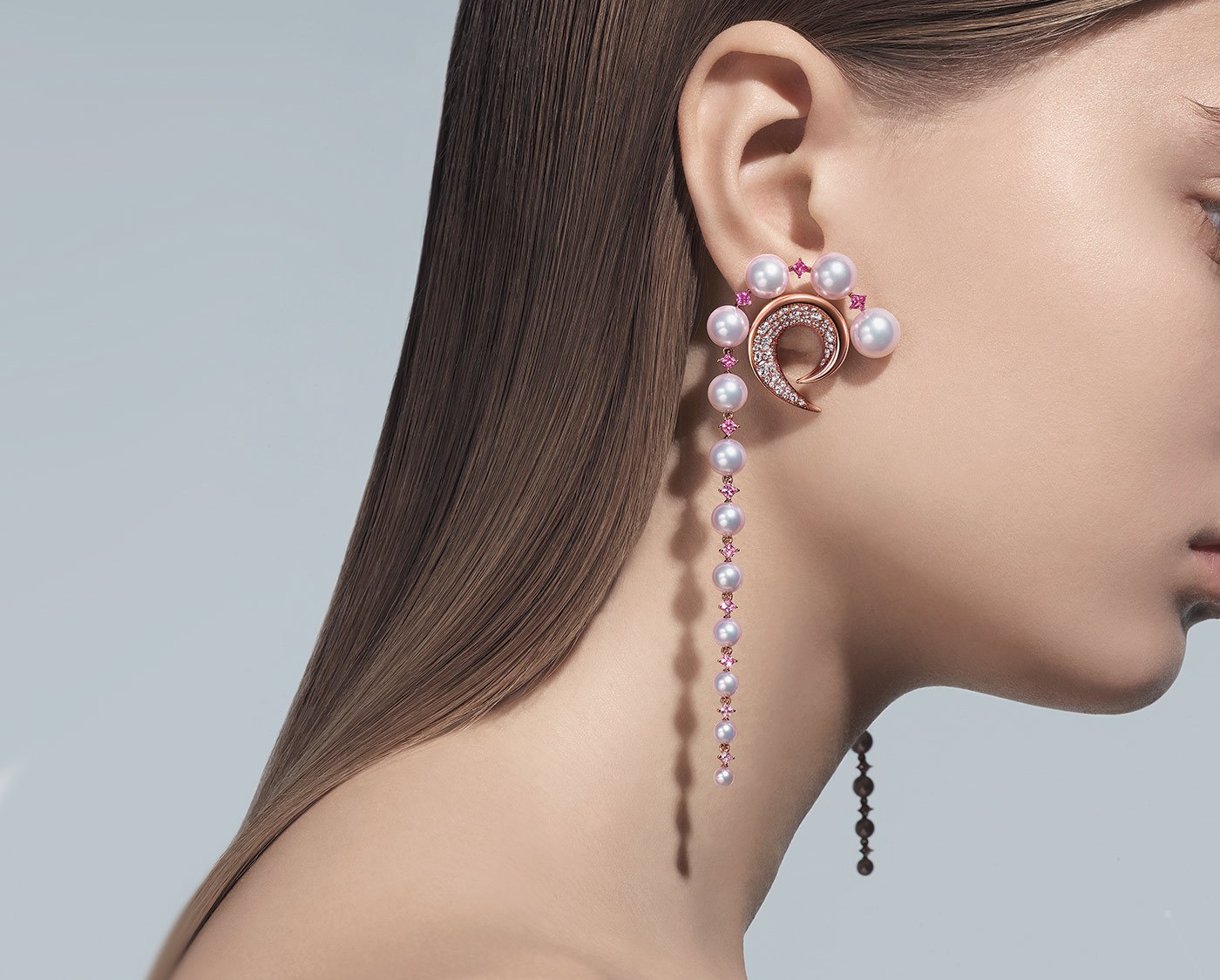 KP: In terms of consumer behaviour, is Europe very different from Japan? For example, in Europe it is normal for a woman to buy jewellery for herself.
TT: When we started rebranding in 2009, our target consumer was a lady who buys jewellery herself, and not the one who waits for a gift.
Prabal Gurung: I think that with the technological world we live in today, women are very global. Jewellery is a validation that they get from themselves, they're not seeking validation from anyone else by buying their own jewellery. They love a TASAKI piece, they want it and they buy it because they're worth it.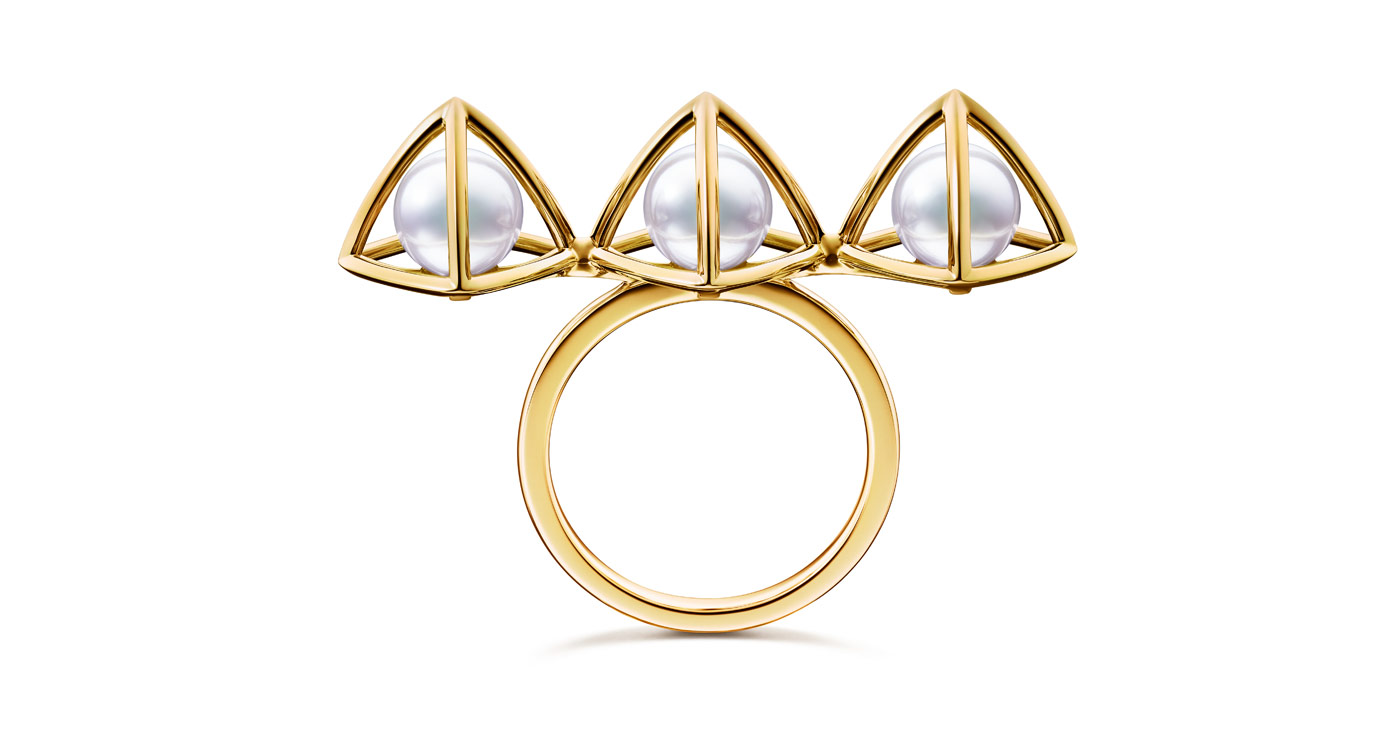 KP: You are the only pearl jewellery company with your own pearl farms. What advantages does this provide you with?
TT: To make masterpieces designers need all kind of pearl colours and sizes, and it can be quite challenging to find certain types on the open market. With our own farms, we know what size we want to produce for the next season and can control the lustre and pearl colours too.
KP: Prabal, in your work you use so many different sizes of pearls, are you inspired by the variety of pearls you see in front of you? Or you find the pearls to fit your vision?
PG: For me, the inspiration for any collection starts with the heritage of the brand. When I went to TASAKI pearl farm for the first time, I really witnessed the meticulousness, the uncompromising vision of what the house is trying to create. They made me feel like I was at a couture house where anything is possible. So, I wanted to reflect what TASAKI was all about in my designs and create something modern using the whole spectrum of pearls: from the bigger sizes to the mabé varieties and all of their variations.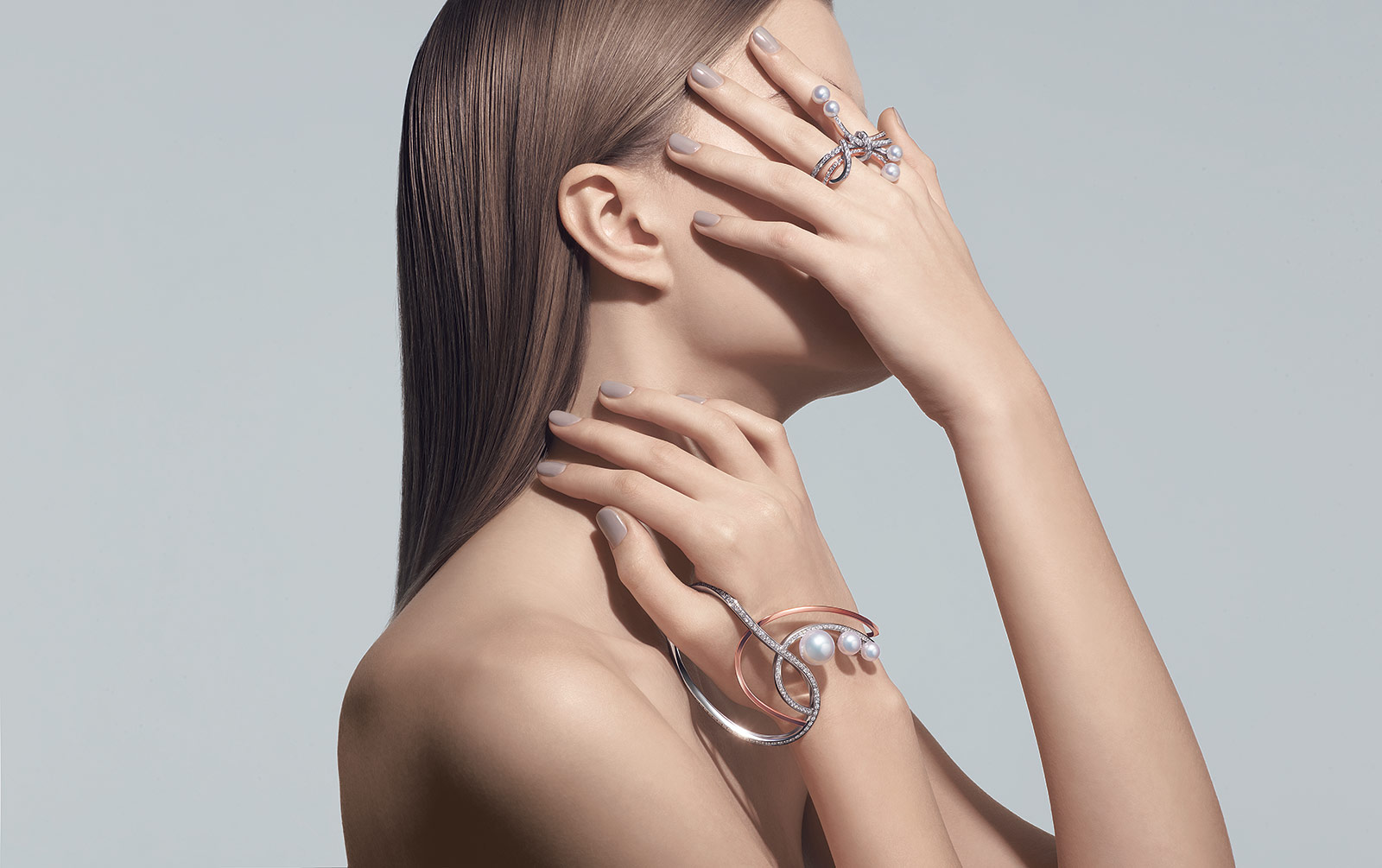 KP: Coming from a fashion background, what was the most enjoyable part about designing jewellery?
PG: The fact that you have access to the best pearls in the world and the best stones! Also, what I really loved is that we were not looking for anything traditional in our designs, I was told to push myself and show what I can do. Even the craftsmanship and the product team were challenged but excited by such approach.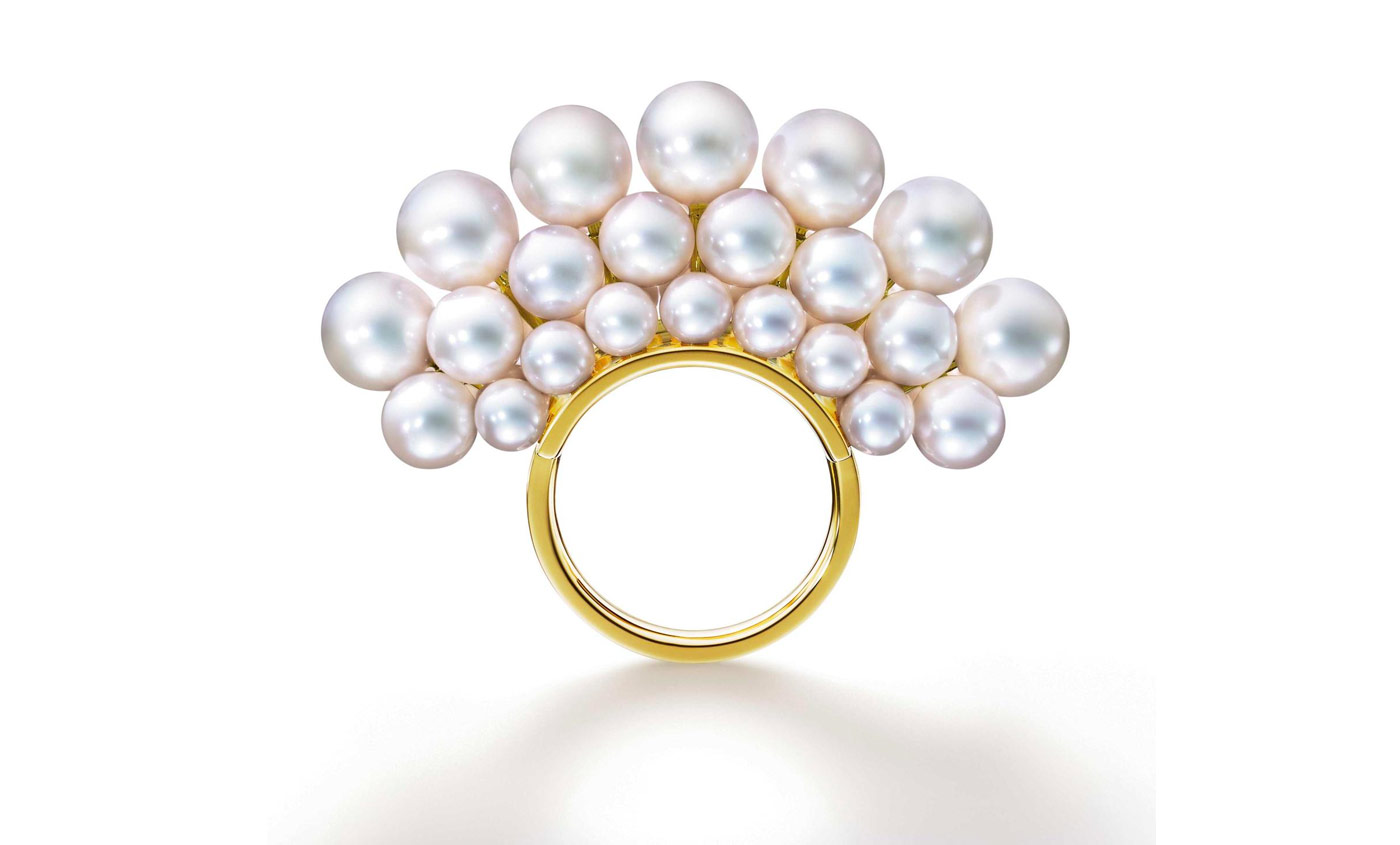 KP: Prabal, you're a fashion designer and Mr Tajima previously held top positions at Christian Dior, Gucci Group and Fendi. Do you feel coming from a different field helped to reinvent TASAKI?
TT: Thinking out of the box is the key when you try to change your brand positioning and image, and we did it because we are outsiders. I remember telling the factory that we were going to slice a pearl and they thought it was impossible. Then came guest designers like Melanie Georgacopoulos and we drilled the pearl - which was a taboo for the person who had been brought up in the pearl industry. We are not from this industry, so for us there is no taboo.