The presentation in Place Vendôme, which comprised jewellery that looked like loosely tied bows, had a modern art gallery vibe to it. The room sported a basic interior design: there were four snow-white displays gleaming with bright spot lights and the walls were hung with sensual photographs taken by fashion photographer Karen Collins. Jewellery and photography, nothing else. Collins has previously worked with publications such as Numero, Vogue and Stiletto. For Chaumet she prepared a series of photographs of women wearing jewellery on the nude parts of their bodies. There is an unprecedented energy emitted by the restrained sexuality of the photos that compels you to see the jewellery in a different light. Made of pink and white gold with diamonds, these creations turn from pretty little bows into naughty and, as the name suggests, insolent symbols of free love.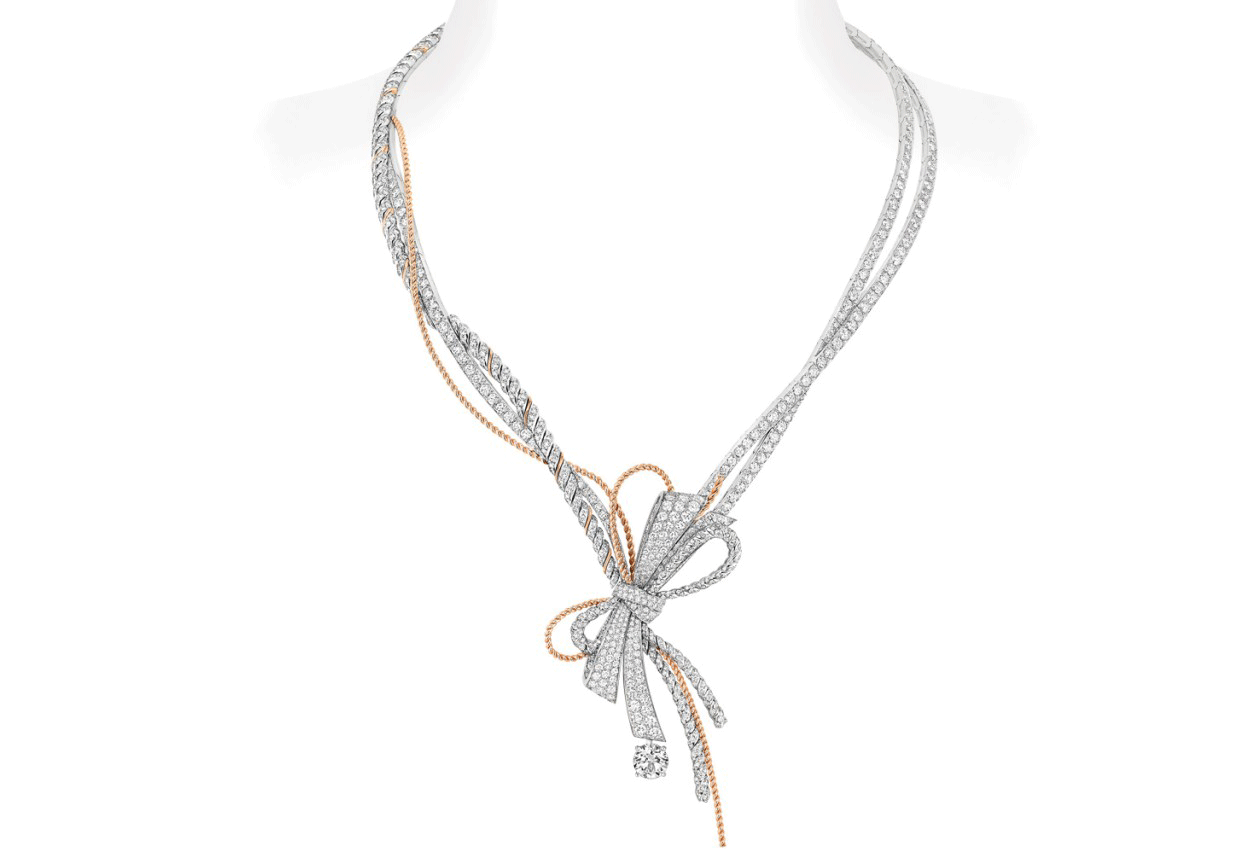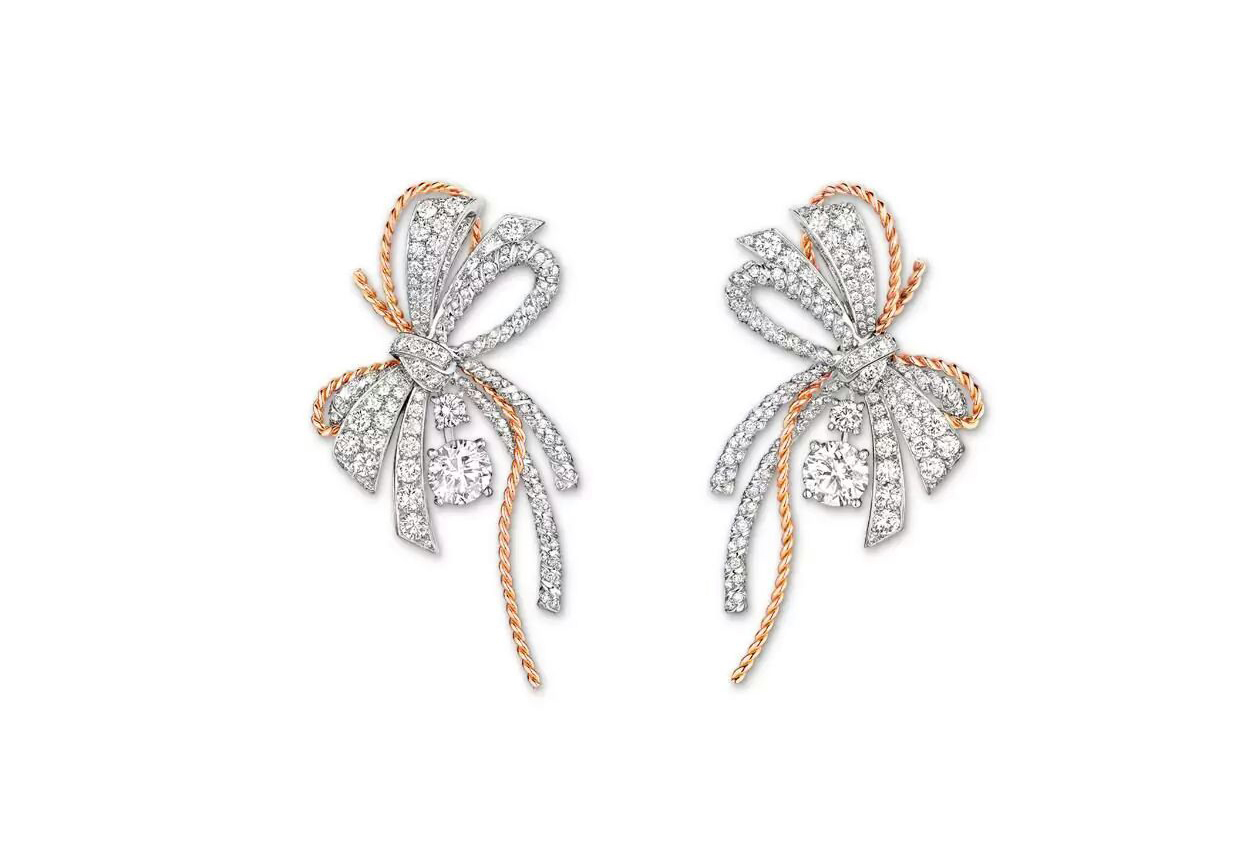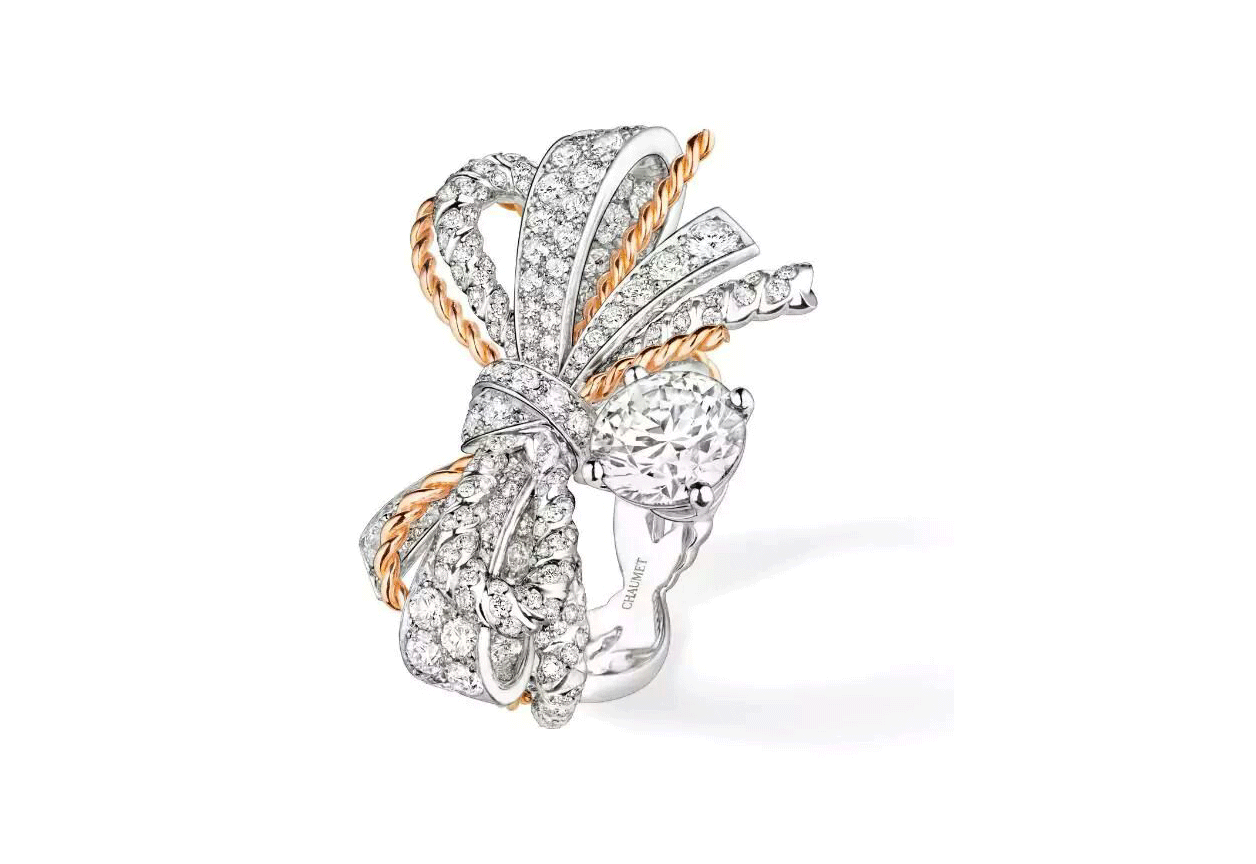 Insolence collection includes 10 two-colour pieces: a few varieties of earrings, pendants, bracelets, rings and a delicate brooch. Six of these became a part of the permanent collection, reflecting their price of a few thousand Euros. The other four were high jewellery art pieces: more complex designs and not as accessible in terms of price, reaching several hundred thousand Euros.
On the "haute four", twists of pink gold are intertwined with strands of white metal that are encrusted with diamonds covering the entire surface of the bows. At the base of these decorative elements shine round diamonds weighing over 1 carat that have been skilfully fixed using Chaumet's beloved "blade setting" technique. The metal connecting the stone with the bow looks like a "razor": a gold platelet with a diamond on the end that has its pointed side turned towards the viewer. The metal holding the stone is so delicate that it is basically invisible. This creates the illusion that the diamond is floating in mid-air.
Bows have been a part of jewellery designs for many centuries. Whatever the decorative motif, be it one that boasts ideal symmetrical proportions or the casually drooping ribbons of precious metal, it is something that is not going out of fashion any time soon. Trust me: we have still got all manner of interpretations to look forward to.