The classic, elegant design of the necklace, earrings and ring, all of which feature large gemstones, combined with the exceptionally vivid, bright colour of the rubies to leave you in no doubt about the rarity, value and importance of the set. It is these red corundums that account for the hefty price tags suggested for the jewellery at the upcoming Christie's auction on December 1st in Hong Kong: $6.2 million – $8.5 million for the necklace and $3 million – $4 million for the earrings. These are eye-popping figures, however no ruby set like the Mogok's Fiery Red has ever been presented at auction before! The asking price is justified, because you will not find another suite quite like it. And I will tell you why…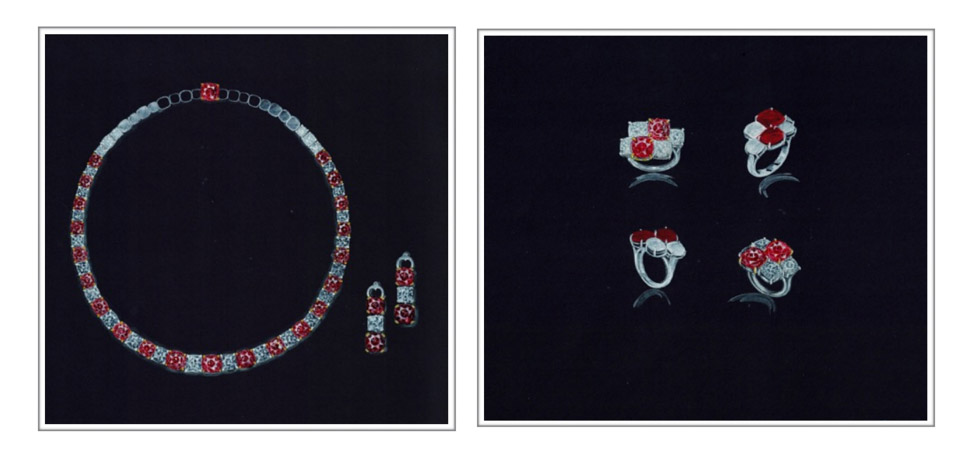 It is hard to imagine that creating three traditional jewels could take several decades, but that was the case. Twenty years were spent sourcing and selecting the Burmese rubies from their source, the Mogok Valley, and it then took another six years to cut and polish the stones, come up with the design and produce the finished pieces. Rajeev Lunia, great-grandson of Fai Dee founder, Roop Chand Lunia, has spent many years of his life hunting for the perfect rubies, matching in intensity and distribution of colour, as well as purity. His obsession with the ideal criteria for his perfect stones stemmed from a trip Rajeev took to Burma in which he saw an absolutely incredible uncut 12 – carat ruby.
The stone radiated an enchanting scarlet glow that resembled red hot coals. Its fiery tones are hard to convey in words; it was the colour of love, passion, of life itself – as ruby, "the king of gemstones", is often associated with them. It is hardly surprising that it did not take long to eclipse everything Rajeev had seen before with its breath-taking beauty, and he was seized by a determination to make it his own. But the ruby's owner was in no hurry to part with it, and the young man had no choice but to offer him a price he could not refuse.
Having finally got his hands on a marvel of such impeccable purity and colour, Rajeev set to work tracking down more matching rubies, putting them aside with the intention of one day creating an unforgettable masterpiece of jewellery. That masterpiece is the Mogok's Fiery Red suite.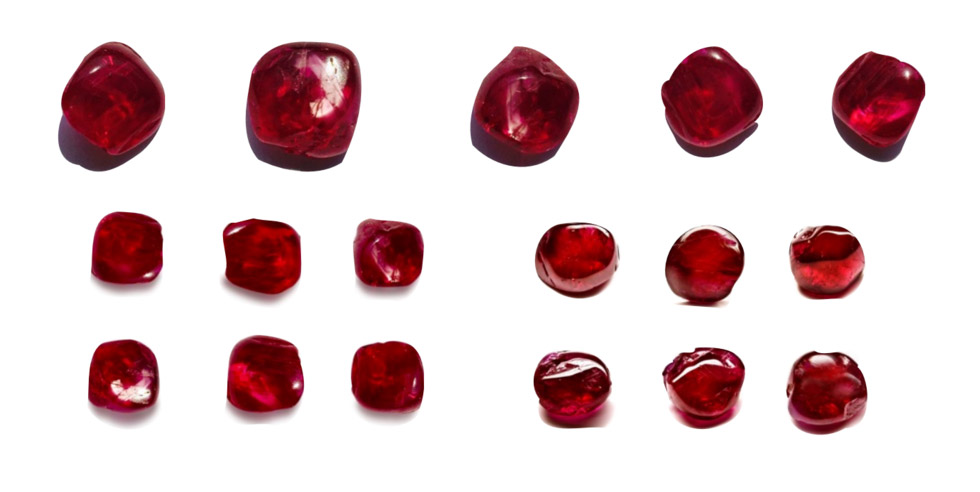 The cutting and polishing of the stones lasted from 2005 and 2011. The amount of raw material that needed to be cut from the sourced minerals was of no consequence: what mattered was that the stones had to be perfectly matched across all properties. For that reason a number of high quality Burmese rubies did not make the cut, either because the red tint was not bright enough or because there were more inclusions than desired. Talk about dedication to your cause and knowing your goals!
By 2015 the fourth generation of the Runia family were at last ready to part with their beloved treasure and unveil the Mogok's Fiery Red set at Christie's auction house, the same place where many of their previous ruby wonders have been sold. Fai Dee's necklace features thirty two natural pigeon-blood rubies between 1.04 and 5.05 cts, combined with colourless D-F diamonds, with a clarity grade VVS1-VS1, all framed in gold and platinum. The earrings are topped with 2.5 cts rubies, with two 5 cts rubies beneath, separated by a diamond of around 1.5 cts each. These stones without question all come with SSEF and GIA certification.
The 1st December is just around the corner, and I have no doubt that the competition for this incomparable marvel of jewellery art will be very fierce indeed.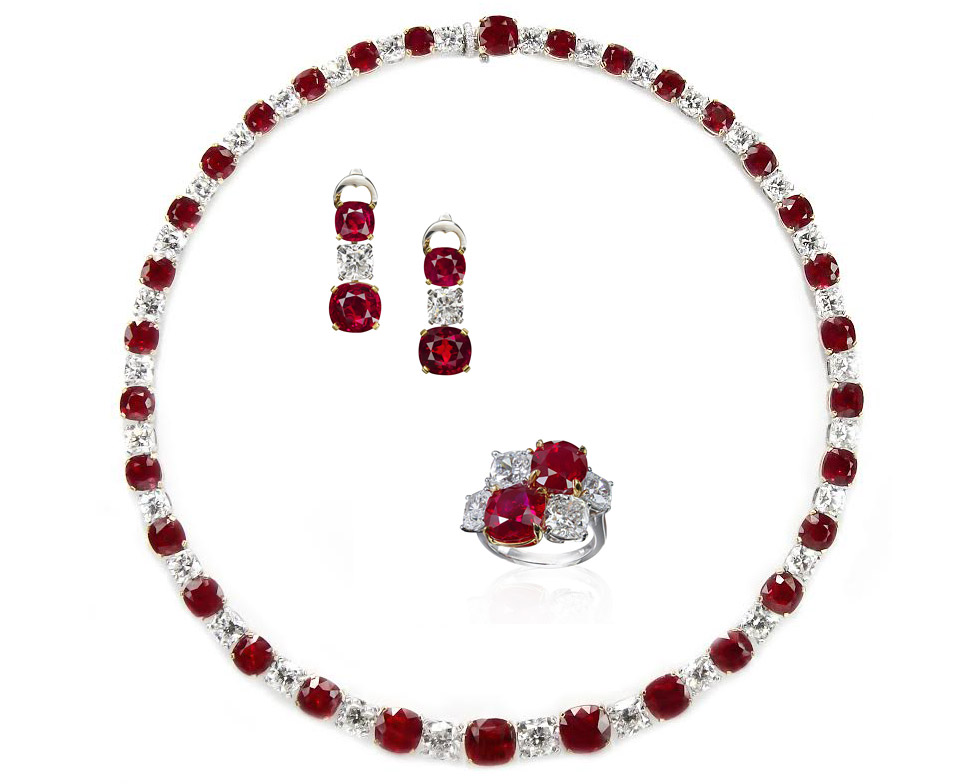 Images are courtesy of FaiDee.