On 23 August 2021, in New York, the historic jewellery house Tiffany & Co. announced that spouses Beyoncé and Jay-Z, who have proudly held the title of most influential couple in show business for almost 20 years, will be the protagonists of the brand's new advertising campaign dedicated to love. Its name – About Love - is simple and understandable, something that cannot be said of the feeling itself.
If you are in the least bit familiar with the headlines that regularly appear in the press about Beyoncé and Jay-Z, you may be somewhat perplexed by Tiffany & Co.'s decision given that the couple's relationship has not always been smooth. But don't jump to any conclusions. The campaign's primary motive is to explore the interconnections and vulnerabilities of love, not its perfections. One of the objectives of the campaign is also to show the beauty of love through time, in every aspect of its evolution.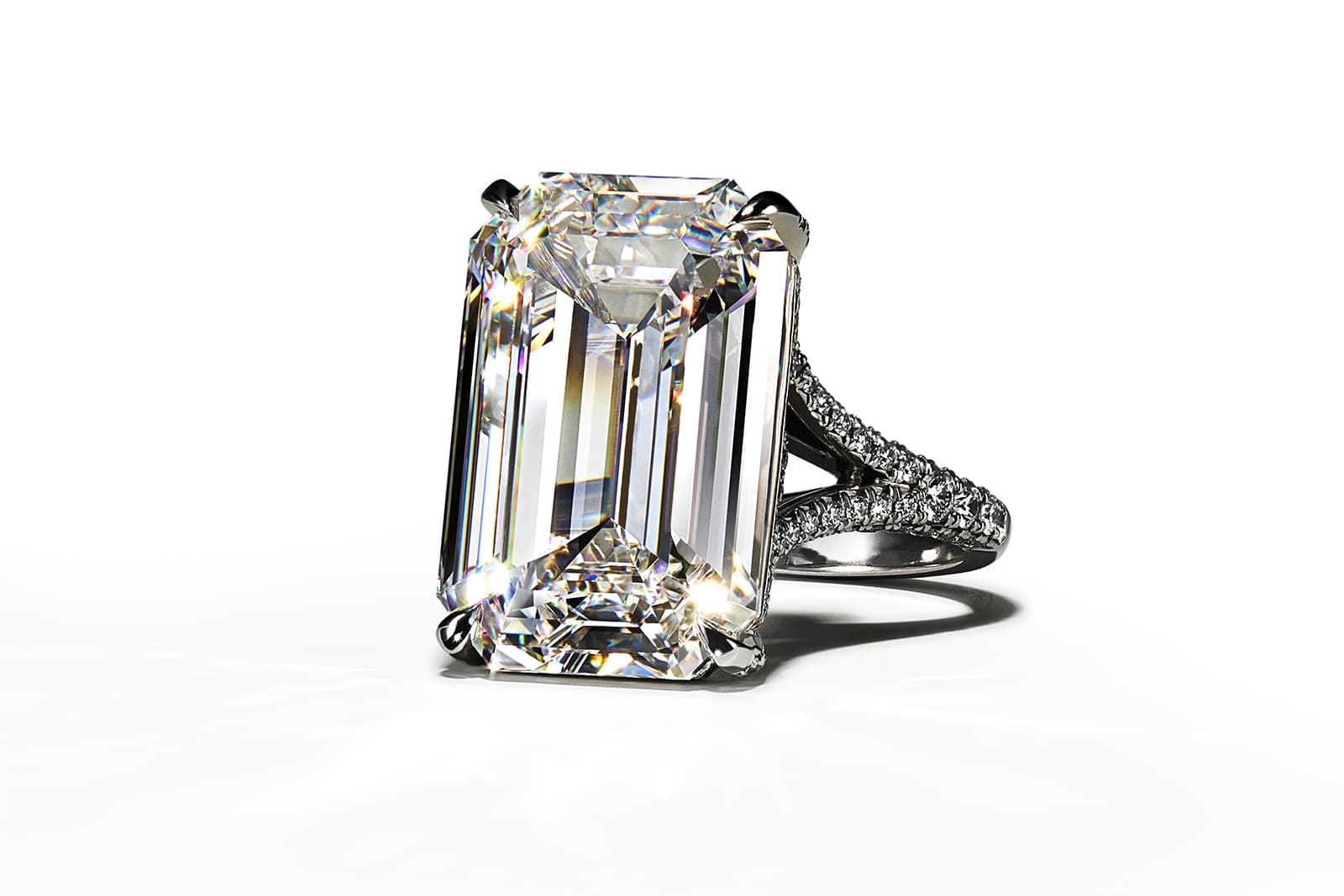 "Beyoncé and Jay-Z are the epitome of the modern love story. As a brand that has always stood for love, strength and self-expression, we could not think of a more iconic couple that better represents Tiffany's values. We are honoured to have the Carters as a part of the Tiffany family." – Alexandre Arnault, Executive Vice President of Product and Communications.
I think this project must have been an interesting experience for the couple for several reasons. Firstly, starring in a joint ad campaign was a first for Beyoncé and Jay-Z. Secondly, an artwork by the American neo-expressionist artist Jean-Michel Basquiat "Equals Pi" (1982), which was previously part of a private collection and has now been presented to the public for the first time, acts as the background for it. Incidentally, I noticed that Jay-Z's hairstyle is very similar to that of Basquiat's in a photo taken by Andy Warhol. I don't know if this was done on purpose, as a tribute to the artist, or if it's just a coincidence.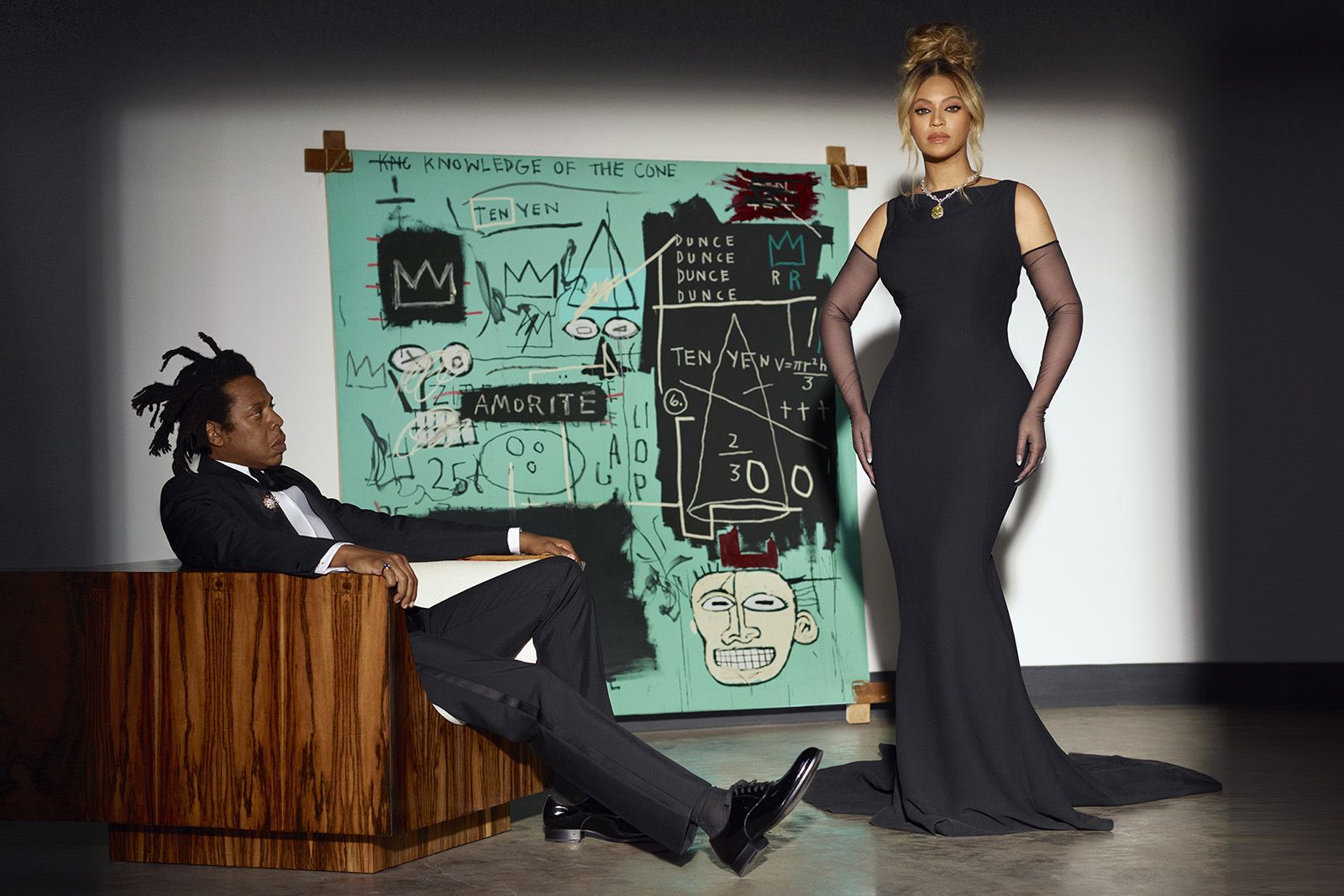 Thirdly, alongside these special guests, a Tiffany & Co. star is also featured in the campaign: the 128.54-carat yellow Tiffany Diamond that Charles Lewis Tiffany acquired back in 1878 in South Africa for $18,000 (the equivalent of roughly $30 million today). This iconic stone has made its debut as an advertising "headliner" in the About Love campaign and has only been "on public display" three times before. It was first worn at the Tiffany Ball on 13 July 1957 by society lady, activist and wife of American diplomat, Constance Mary Whitehouse. Then, in 1961, a necklace designed by Tiffany & Co. resident designer Jean Schlumberger that included the diamond sparkled on the famous actress Audrey Hepburn in the film Breakfast at Tiffany's. And finally in 1987, after the death of the French designer, the stone was placed in the legendary 'Bird on the Rock' brooch which had been an iconic piece back in the 1960s.
A little surprise awaited us in 2019: at the Oscars, the Tiffany & Co. diamond sparkled around the neck of pop singer Lady Gaga in a new setting: a minimalistic necklace with colourless diamonds. Now we see it in this new advertising campaign on Beyoncé. In addition to this famous diamond, About Love also features other recognisable pieces of jewellery from the Tiffany T collection and from collections designed by Jean Schlumberger (for example, a pair of unique cufflinks worn by Jay-Z).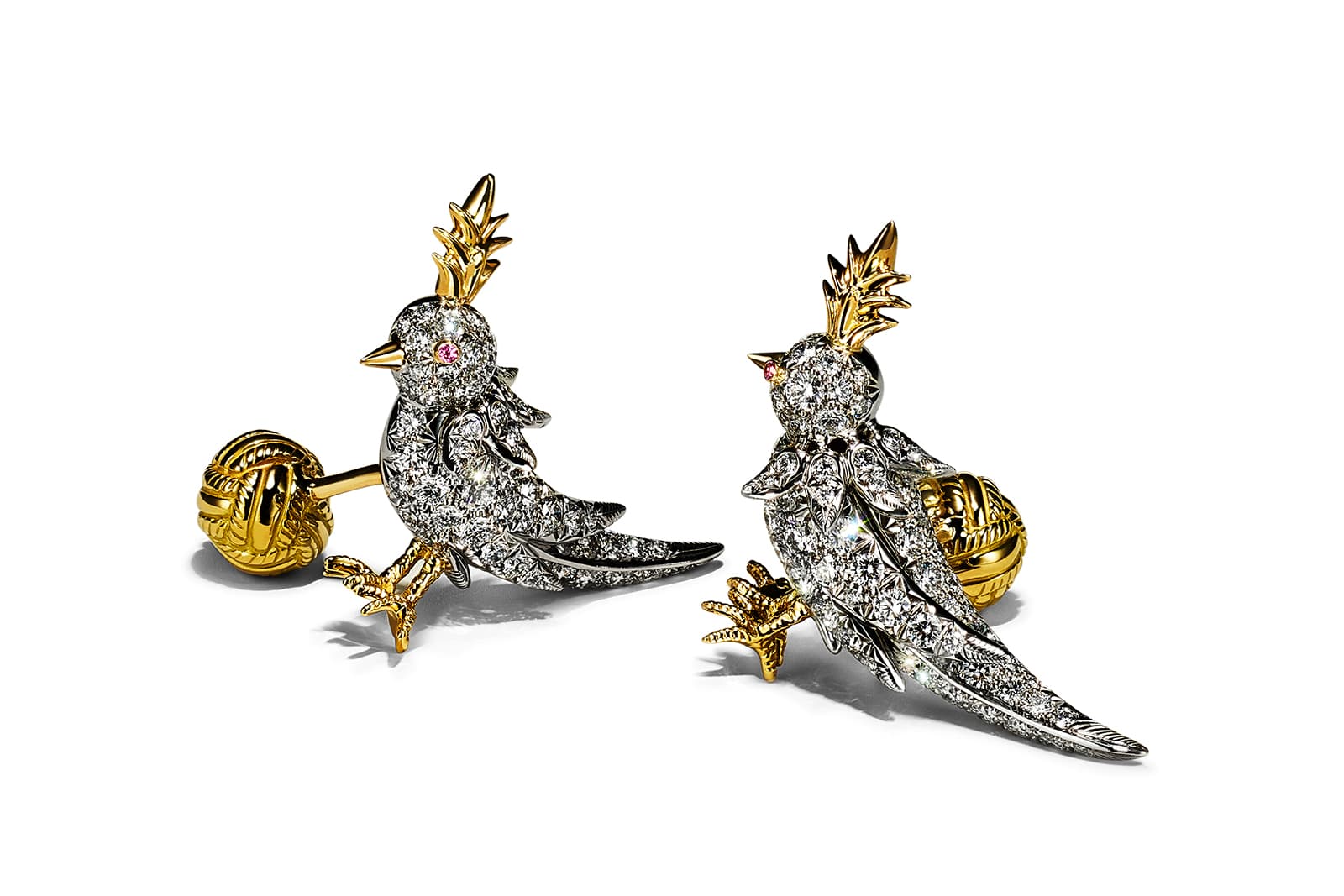 Echoing the development of feelings and emotions, About Love was launched on 2 September and is rapidly gaining momentum! On 15 September, Tiffany.com will premiere a campaign film made by renowned director Emmanuel Adjei, plus additional films made by the famous cinematographer Dikayl Rimmasch and second unit director Derek Milton will be released.
About Love is an extension of the continued support that Tiffany & Co. provides to underrepresented minorities. As part of the House's partnership with the Carters, Tiffany & Co. has committed to donating $2 million towards scholarship and internship programmes run by Historically Black Colleges and Universities (HBCU).