If there is an art to curating the perfect jewellery collection, a significant portion of the assembled jewels would need to be suitable for everyday wear. The joy of wearable designs is that they can be enjoyed and not just hidden away. Someone who appreciates this fact better than most is Klaus Stenzhorn, the founder of Stenzhorn, who combines Italian and French design with the commitment to high quality to create covetable fine jewels.
The latest array of Stenzhorn novelties and capsule collections contain diverse styles, peppered with pearls, diamonds, coloured gemstones and infused with the brand's worldly outlook (inspired in no small part by Klaus' extensive global travels). Within the eight new ranges, with names like Bora Bora, You Move Me and Secret Circles, there is a feeling that pieces can be mixed and matched… like an unwritten invitation to experiment, combining and layering designs to create something unique.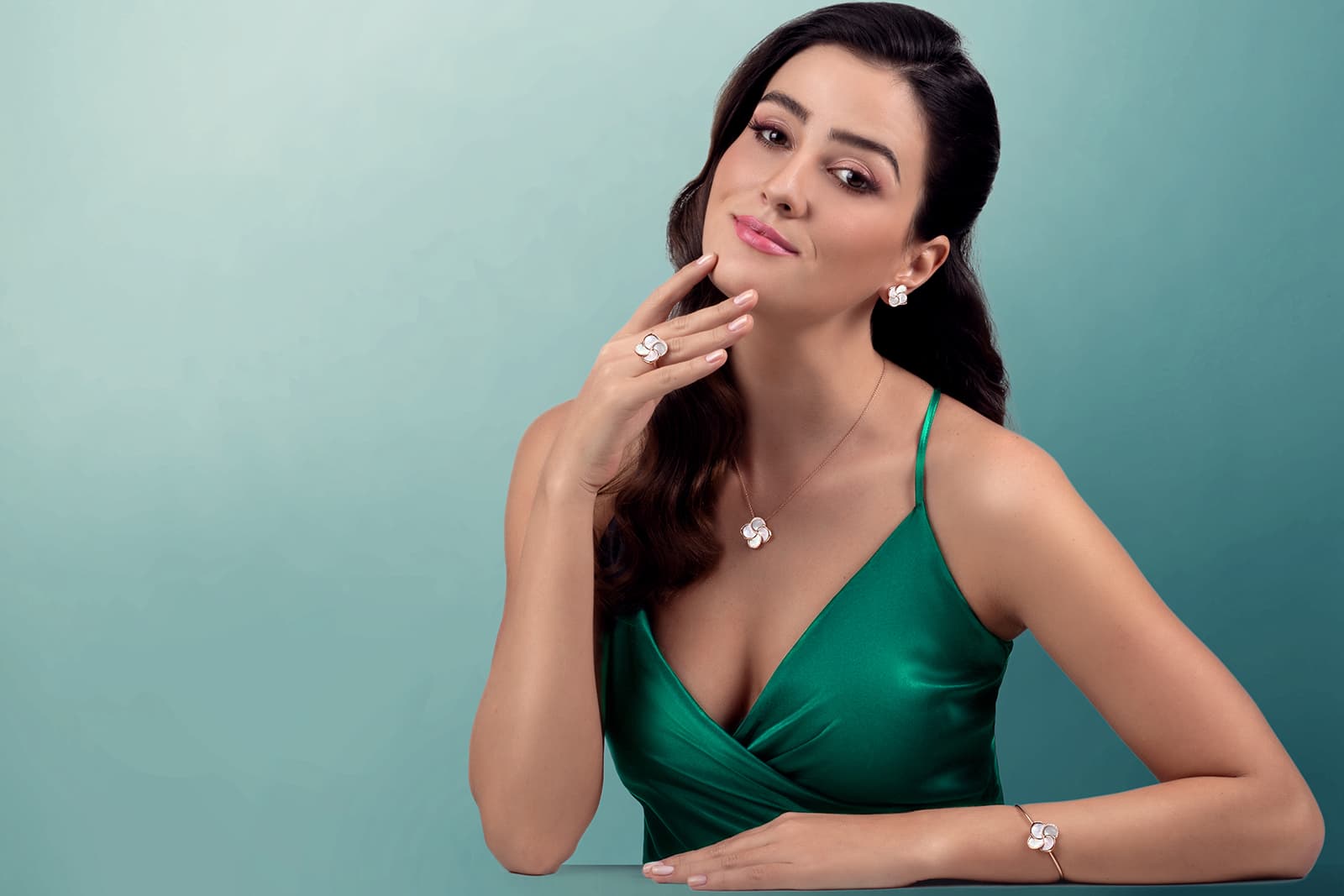 "The inspiration behind our novelties was drawn from the beautiful and essential matters in life," Klaus Stenzhorn explains. "They are meant for a modern, active woman who enjoys being elegant. This new collection, containing eight lines, is a treasure chest where clients of all ages can find jewellery that suits their personality and emphasises their refined elegance and uniqueness. We noticed that many customers no longer stick to one brand. We see people mixing and matching different products creating their own unique expressions. It was one of the observations that we kept in mind while designing some of the collections."
While you're pondering the recipe of jewels that's right for you, it's impossible not to notice, or at least feel, the tropical escapism element of the capsule collections. In fact, Stenzhorn has infused each line with something we've missed from the last 18-months, whether that's a summer holiday in the sun or time spent with family and friends. He says: "Many of us could not travel, so we wanted to bring some summer feelings and holiday memories and transmit this into the jewellery. You can see this in Bora Bora and Plumeria On My Mind. Secret Circles and Flumina are focusing on what matters in life: family and friends."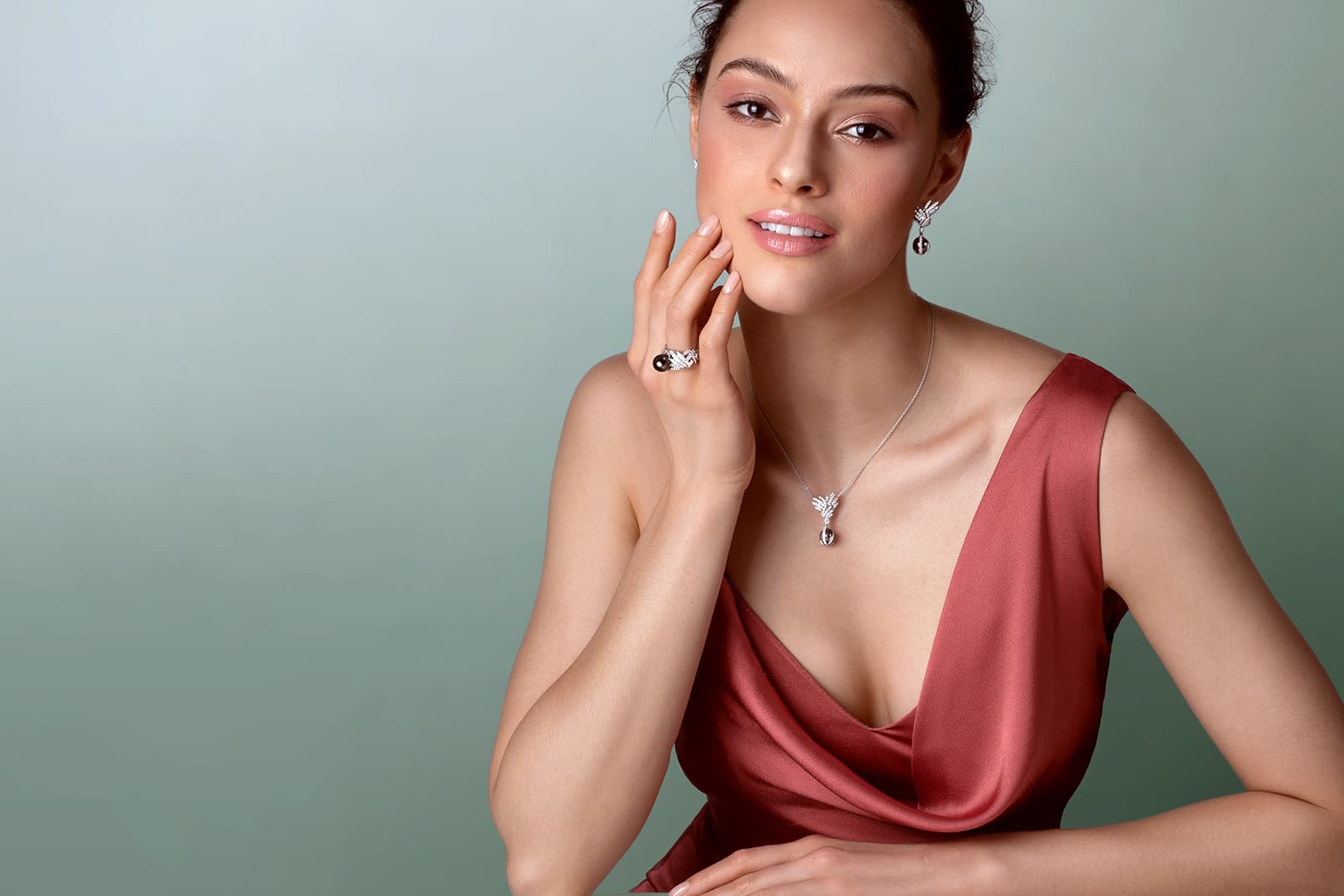 Revisiting Bora Bora for a moment, this collection immediately reminded me of colourful tropical birds made wearable with colourless diamonds and splashes of emeralds and black Tahitian pearls. The range is inspired by Stenzhorn's own visit to this far-flung paradise island, with its turquoise lagoons and pristine coral reefs, as well as French Polynesian culture in general. The choice of emeralds, for example, was inspired by Mount Otemanu, which Stenzhorn describes as a "rough emerald rising from the sea". Upon being told the Bora Bora story, I discovered that the 'plumage' of these diamond displays is actually inspired by coconut palms that are ubiquitous across the island.
Next, I'd like to highlight You Move Me – a line inspired by the philosophical concept of 'Panta Rhei' sometimes referred to as "everything flows". Stenzhorn says: "You Move Me is about the constant changes in life. The brilliant shapes with a rocking diamond in the centre refer to the brilliance of the human mind and the flow of ideas." Indeed, each piece is kinetic with a moving mechanism that 'beats' to the rhythm of its wearer. A 'sliding' bezel-set diamond is housed within a Pop Art-like diamond form, outlined in black for a graphic finishing touch.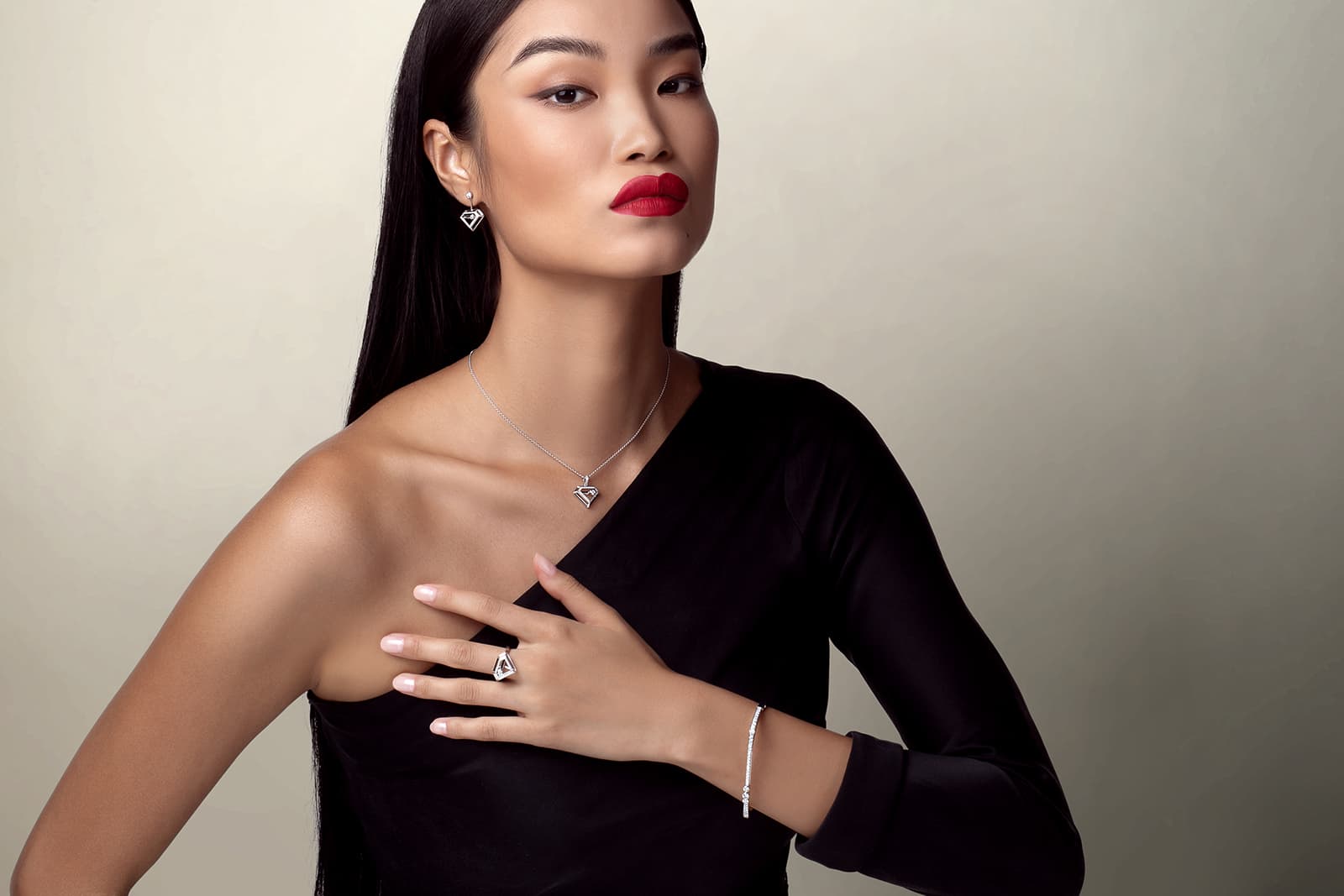 Stenzhorn continues: "We have always looked for ways to apply movement into products. In the past we have made turning eternity rings with the use of ball bearings, and in recent years we developed jewellery that can move by squeezing a finger. Our clients loved it, but we wanted to find a new, simpler way to make a playful line. The idea formed when we saw a monorail train which took us to a show in Tokyo. This technique allows the stones to slide smoothly. There is no frame to hold the diamond, so the mechanism is not disruptive to the aesthetics. We haven't seen this type of rail technique applied to jewellery before, so in that sense it is also innovative. We will combine it with our invisible setting in upcoming collections too."
And now we traverse from contemporary to ancient themes with the Secret Circle designs, which celebrate each woman's network of family and friends through the "six different words for love defined by the Ancient Greeks". From long-standing love, 'Pragma' to deep friendship, 'Philla'… each concept is captured in a six-sided loop, set with round or baguette-cut diamonds. Just as in life, the 'circle' shown here has a few twists and turns, but keeps moving, nonetheless. A description of the line says: "The power of the pendant's outer circle is complete and united and, on the inside, unforeseen events on life's journey are kept hidden as secrets until the way of the world reveals them to us."
I asked Klaus Stenzhorn about the Secret Circles story, which hits surprisingly close to his heart. He says: "Our company is a family business, many of our employees are close friends. This line is a tribute to these circles. Many aspects of our company's existence depend on the coinciding of these circles and allow us to create unique and beautiful products. We believe that all human lives are entangled with such connections and people can identify themselves within this message. We all have our own sacred and secret circles; this is one of life's mysteries."
Stenzhorn is proof that, even after the year we've all shared, life may slow down but creativity never takes a break. "The absence of jewellery fairs gave us time and opportunity to think out of the box and test new ideas. We wanted to create jewellery that can be worn both during a candlelit dinner or in the office." I feel that Klaus and his team succeeded in fulfilling his vision yet again.