Since then Vara of London has been featured on the pages of Forbes, Harper's Bazaar Deluxe Hong Kong, Hong Kong Tatler and The South China Morning Post – Luxury. So, what makes Mayuri's pieces so popular among women? Is it the glamour, the stylish and eye-catching designs or perhaps the ease of pairing it with almost anything in the wardrobe? I'll let you work it out. For now, let's get to know Vara of London.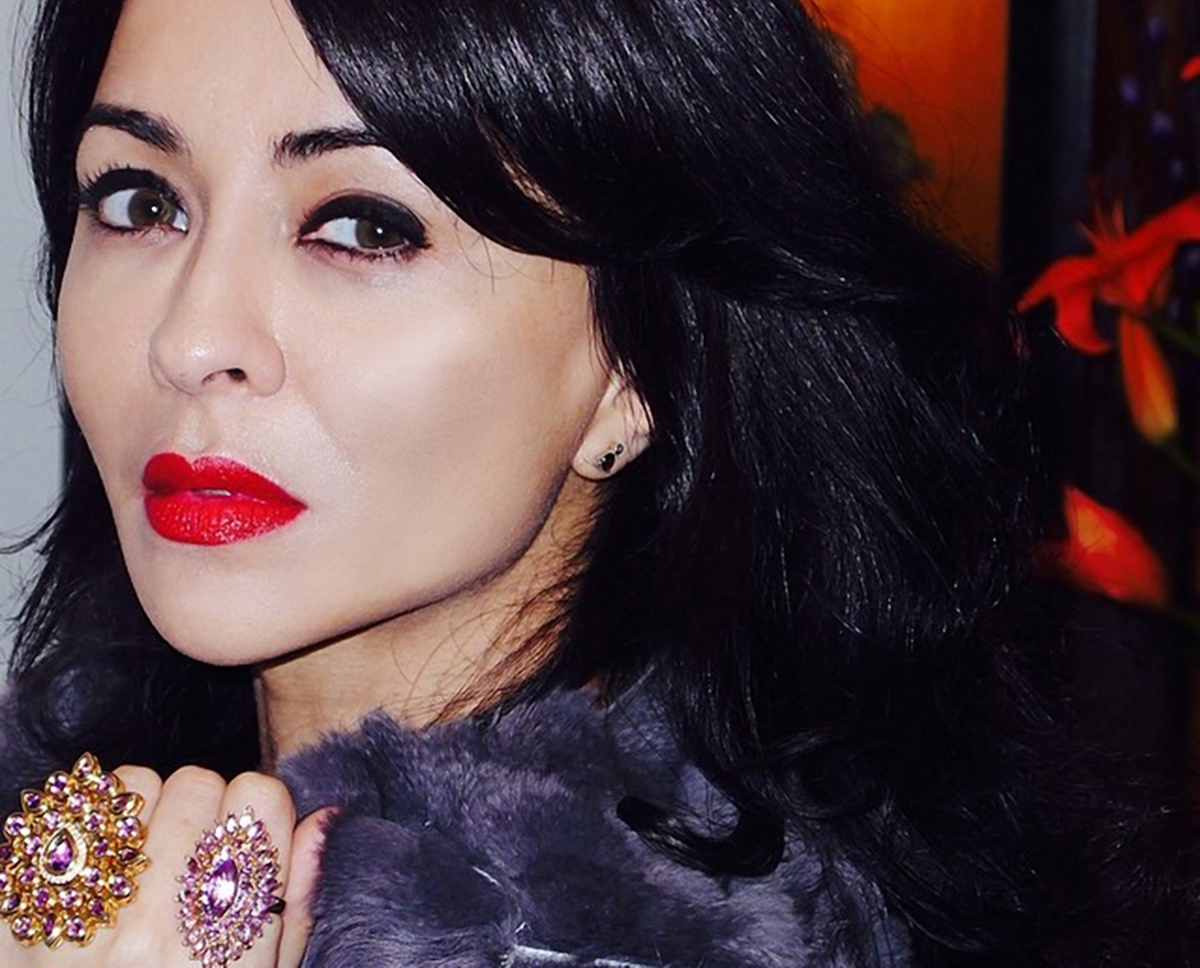 K.P.: Mayuri, do you have a special occasion in mind while designing the voluminous and bold pieces?
M.V.: I would say that Vara of London collections are elegant, glamorous and timeless. They are designed to be versatile, worn with a fitted shirt, evening gown or even a divine leather dress. You may dress up or dress down the pieces with ease. I have never believed that jewellery should only be worn at night. It is wonderful to see that women no longer abide by rules -they wear a jewellery to a cocktail party and wear the same thing to office as well.
K.P.: Is jewellery more than just an adornment for a modern woman?
M.V.: Jewellery allows women to make a statement by individualising their look, empowers them to say so much as to what kind of women they are without saying a word.
K.P.: Do you wear jewellery all the time?
M.V.: I have always worn jewellery to different occasions, right from meetings to cocktails. I feel underdressed without jewellery and perfume.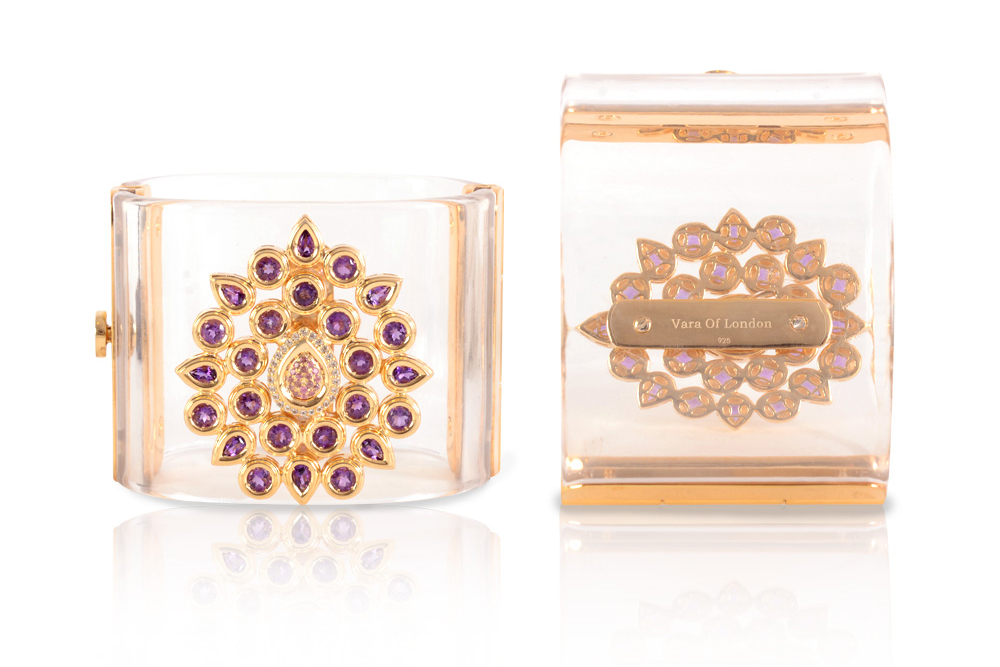 K.P.: What in your opinion is the next trend?
M.V.: We see many people wearing body jewellery. Chokers, that were hot in the 90s, are back in vogue. Ear-cuffs and hand jewellery, which I love, continue to be in trend. This prompted me to add some pieces to the Bamboo and Serpentine collections.
K.P.: What does the Serpentine Collection symbolise?
M.V.: The snake is known as the black dragon in the Orient, which is why I have used black diamonds in this range. It symbolises beauty and heralds good fortune. The collection was inspired by Anna May Wong, who was one of the first Chinese actresses who rose to be a star in Hollywood despite the odds. The beautiful and fearless Anna had always been cast as a seductress.
K.P.: One of my favourites is the Fleur de Chine. Tell us about the inspiration behind this jewellery.
M.V.: The Fleur de Chine was inspired by lotus. The Chinese love lotus; these flowers are symbolic of beauty, purity and harmony. Just as a lotus rises from unclean water to blossom into a beautiful flower, an individual's mind too has to grow before it attains purity and enlightenment. The lotus has a similar meaning in Indian culture too and is widely depicted in art.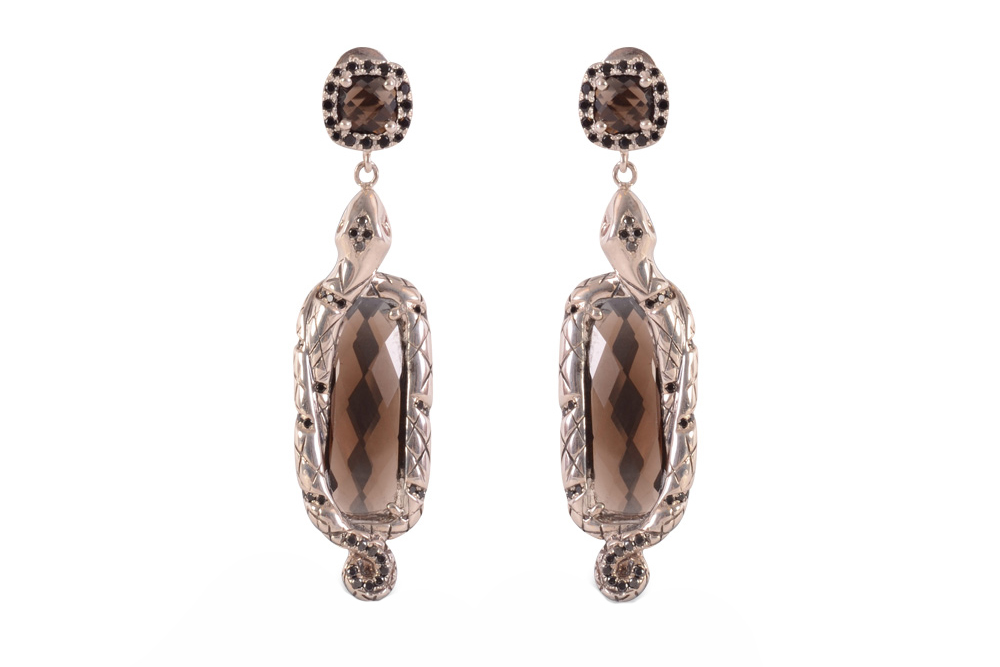 K.P.: You seem to have merged two cultures, Indian and Chinese, into one jewel?
M.V.: Yes, you could say that. This design with a Chinese lucky coin gallery at the reverse balances the piece beautifully.
K.P.: How did you decide on the colour combinations for the Fleur de Chine?
M.V.: I have always been passionate about design and art. So, I included two colour combinations in this collection: One with gems, which complement one another such as the smoky quartz and citrine. This allows the piece to be more classic. The second one features striking complementary gemstones like amethyst and tsavorite. This gives the piece a more dramatic appeal. Both are equally beautiful.
K.P.: Why did you use rhodium-plated silver for the jewellery?
M.V.: Rhodium lends a more dramatic, contemporary and edgy feel. Our clients love these pieces, especially in Hong Kong, as they tend wear chic all-black and grey ensembles.These pieces compliment the look perfectly.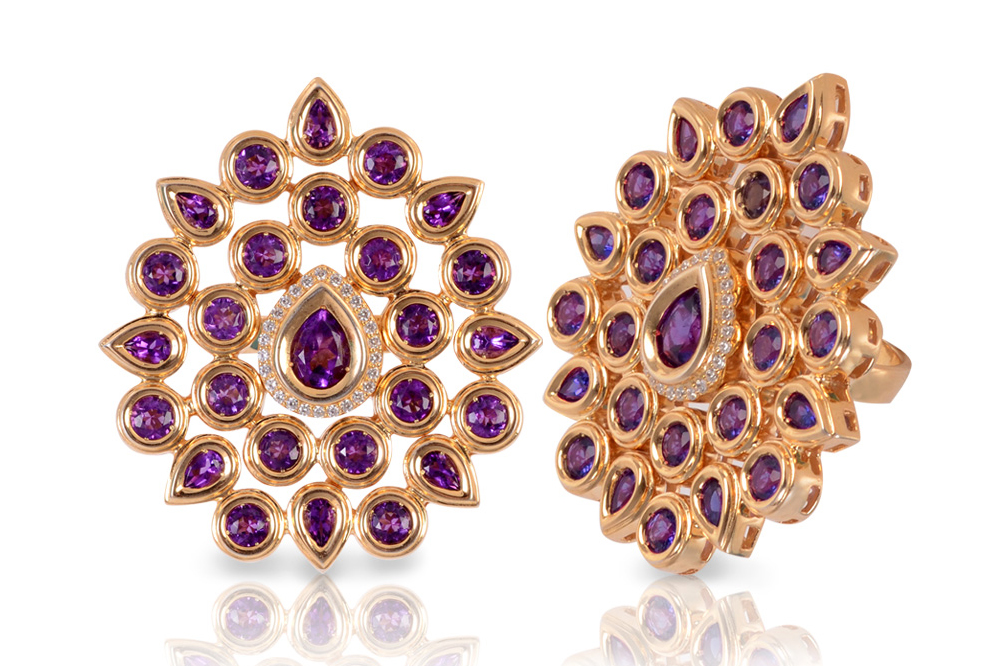 K.P.: I have not seen many neck adornments in your collections. Why?
M.V.: In the past, I wanted to focus only on capsule collections. Then the Fleur de Chine line evolved into a wider range and now includes brooches on request by our clients. As a ring and a brooch complement each other perfectly I did not plan to add necklaces. However, we are introducing collar necklace that are sleek and minimalistic. These, we believe, will complement the rest of the pieces: cuffs, rings and earrings. Wait for the Le Boteh Collar – it is stunning!
K.P.: You are now working on a collection in 18K gold, what prompted the change from silver to gold?How different will it be?
M.V.: We have select lines that became popular with many of our clients. So, we created some pieces in 18k gold. There will be minimalistic pieces as well as dramatic jewels themed around the peacock motif that was a key part of Mughal art. The minimalistic pieces will feature pearls, since pearls have made a resurgence. Maharani Gayatri Devi of Jaipur loved pearls and I have always admired her old Hollywood glamour and remain inspired by her style.
We all need a little bit of glamour in our lives. I believe after reading this interview and seeing the jewellery you'd want to see more Vara of London.