Garrard is diverging slightly from its refined and regal outlook by launching the first collection of a new in-house high jewellery genre: Couture. The idea for this new high jewellery pathway comes from Garrard's Creative Director, Sara Prentice, who sought to design a more artistic form of high jewellery for the Maison.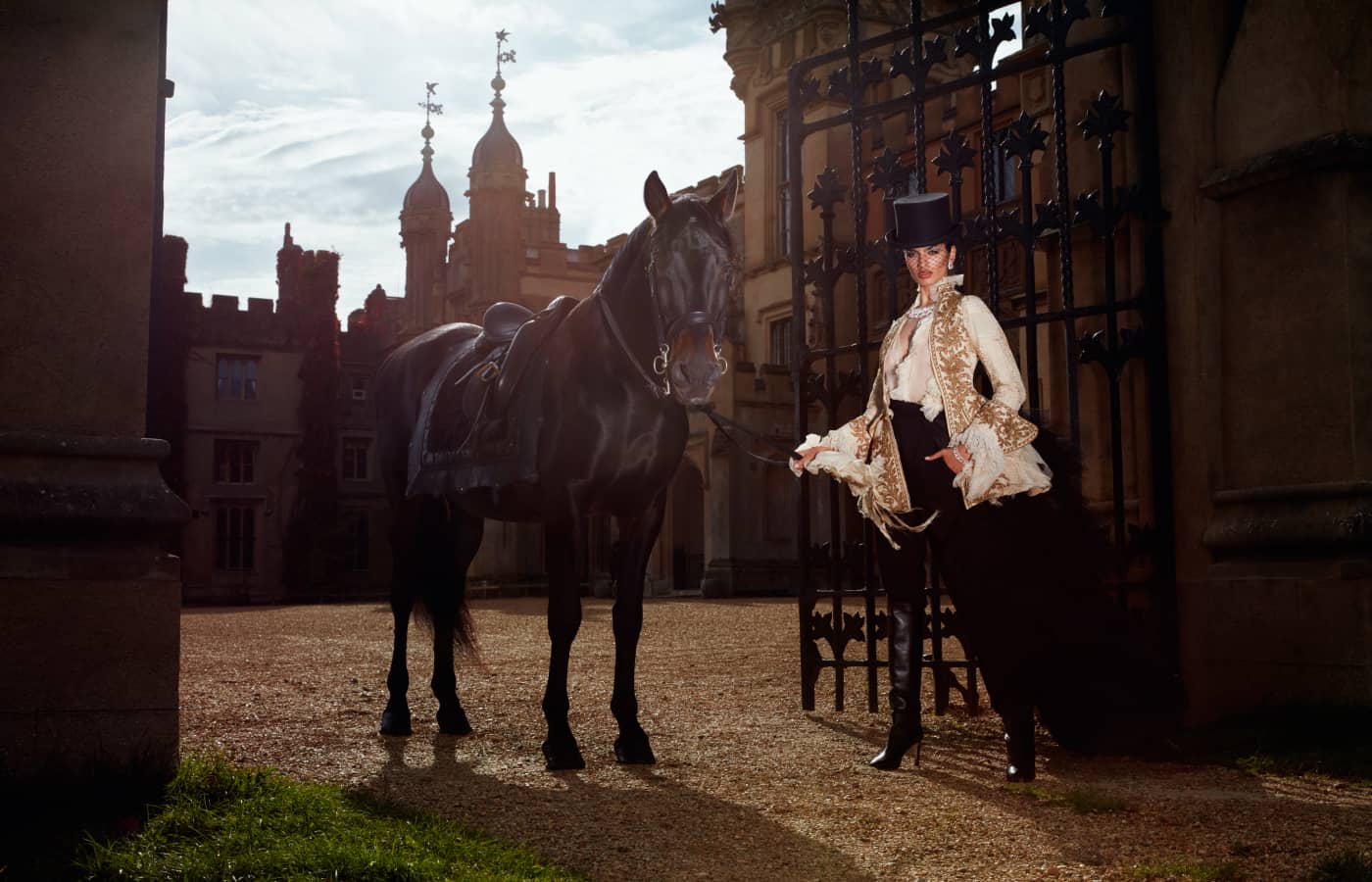 The release of this collection reflects a new avant-garde design era for Garrard. Consisting of one-of-a-kind pieces executed with the same precision and careful attention to detail for which the brand is known, Garrard craftsmen have treated each piece just as a couturier would treat a couture dress. Through experimentation with different sizes and shapes, bold colours, cutting-edge techniques and unique combinations of stones and materials, the brand is introducing a selection of pieces to showcase the best of Garrard.
The Couture collection dares to differ from its previous traditional high jewellery collections. In Prentice's words: "The new category Couture was born out of the notion of a truly creative, no-rules approach to high jewellery design. Traditionally, our high jewellery consists of four beautiful yet traditional major gemstones: diamonds, sapphire, emeralds and rubies. With Couture, I wanted to create an arena where we could showcase unlimited and unexpected combinations of gemstones, innovation and design creativity. Today's women are looking for boldness when it comes to these kinds of investment pieces, and Couture is designed to empower."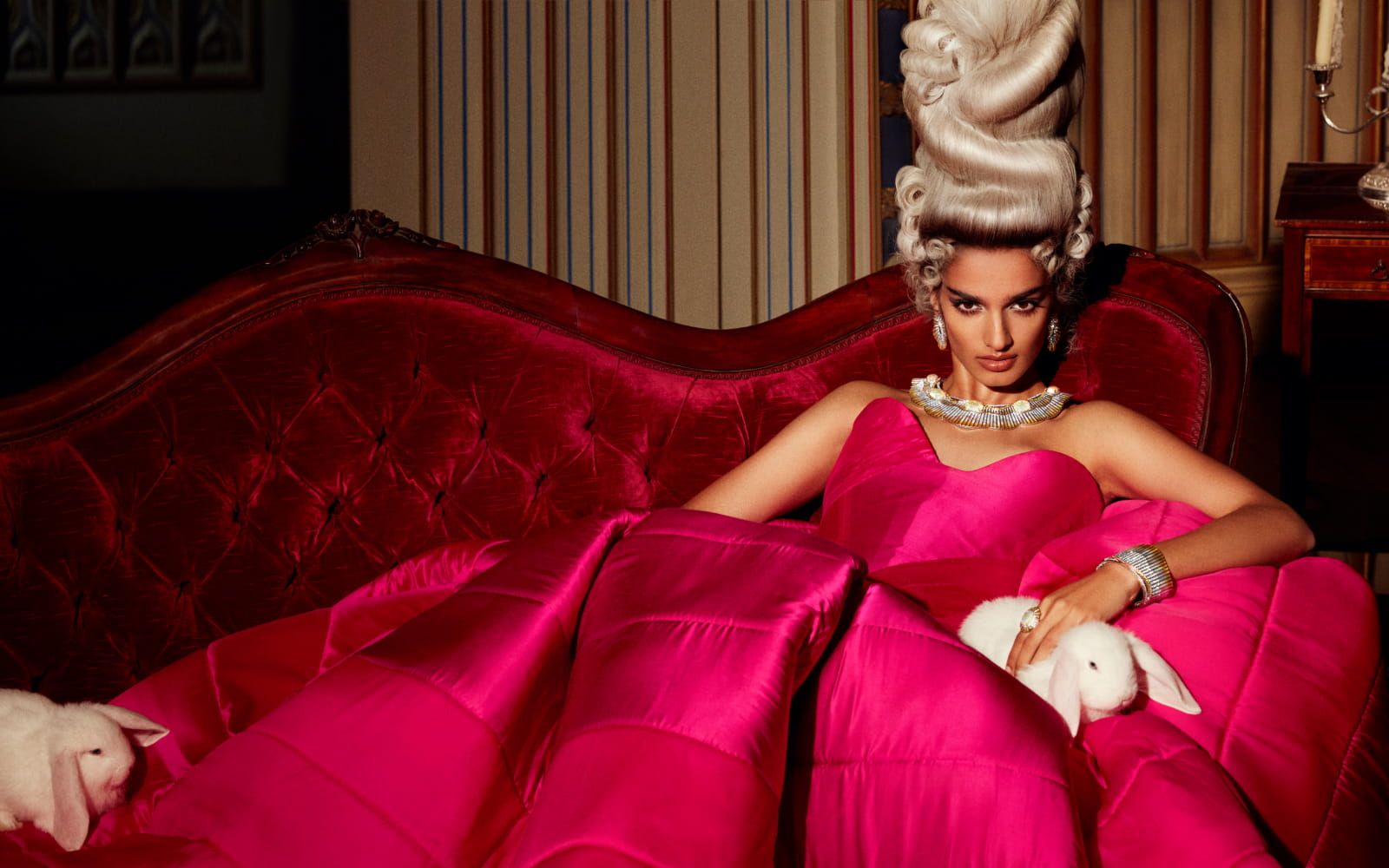 It was boldness they were shooting for, and they achieved it! The Couture collection launches with a series of spectacular suites: Amazonia, Desert Rose, Northern Lights and Mustique. Each set takes inspiration from the natural world, natural phenomena and nature's beauty. In the Amazonia suite, Prentice takes brilliant-cut emeralds and sets them against a sharp mosaic of green tsavorites and malachite, showcasing a dynamic mix of cuts, silhouettes and gemstones.
The gemstones at the centre of the Desert Rose suite are rare morganites sourced and re-cut specifically to fit the design in Prentice's mind's eye, and pink tourmalines. The morganites are framed by diamonds and set in a 360-degree frame, meaning the entire stone can be admired, whilst the pink tourmalines are set within a mother-of-pearl inlay with a sprinkling of pink sapphires.
Texture and craftsmanship are at the heart of the Northern Lights suite. Garrard designers worked with a team of stone-cutting experts to create the finest cabochon opals. Each piece in the suite is set with bi-colour mother-of-pearl that shifts from milky white to sun gold and a rainbow of multi-coloured sapphires to enhance the colour play within each opal.
Lastly, the Mystique suite focuses on the ice-blue tones of aquamarine combined with turquoise in a sea of white diamonds and emeralds. The blue stones are set at the centre of each design, creating a powerful punch of colour.
For all those who cherish and delight in this Maison's regal heritage, Garrard has not forgotten you. To celebrate the launch of the Couture collection, the brand has created an accompanying campaign called Rule, which takes inspiration from Garrard's rich regal heritage. Shot in a sumptuous palace setting, the inspiration behind Rule was to subvert the traditions of Royal portraitures with a bold, modern editorial attitude.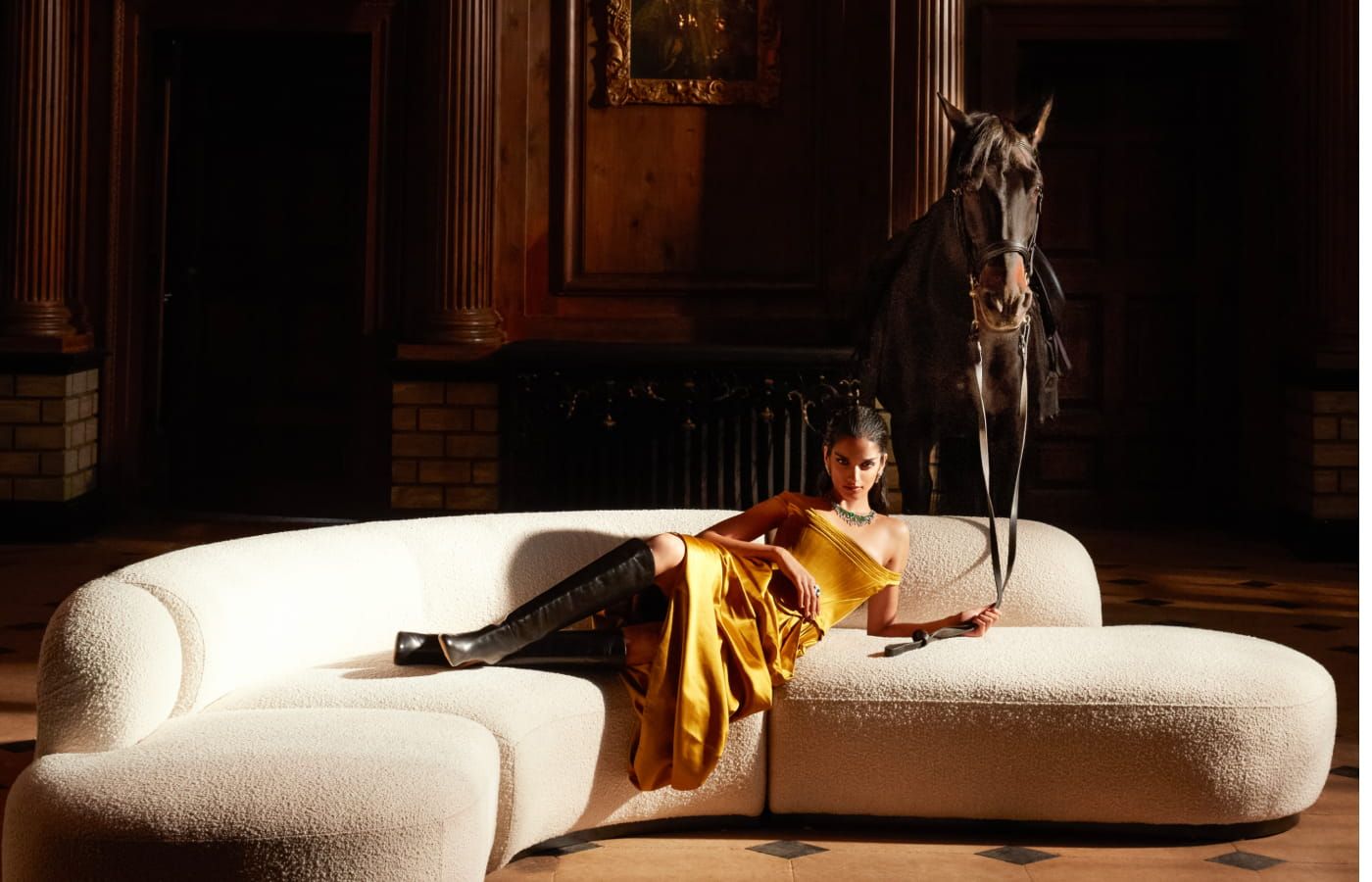 This exciting new chapter in Garrard's history marks the beginning of a whole new design narrative for the British jewellery house. We cannot wait to see what the next instalment of Couture will bring.