On my high jewellery journey, I meet many high jewellers who are descended from families with great ties to traditional craftsmanship, whether that's goldsmithing, diamond cutting or the international trade in coloured gemstones. Marco Valente, the eponymous founder of Marco Valente High Jewelry is no exception; he has a family legacy of Milanese jewellery craftsmanship dating back to the 1950s when his father, Tranquillo Valente, opened his first workshop.
The Marco Valente High Jewelry brand, although shaped by many decades, formally came into being in 2019 after a subtle name change and a decision to focus entirely on high jewels. Its principles have long remained the same though, like focusing on soft shapes, comfortable finishes and a 'second skin' feel regardless of silhouettes or volumes. You'll also hear the phrase "designed to be lived every day" if you spend a moment surrounded by the brand's creations.
Marco Valente website says: "According to the Italian culture, jewels are not only a status symbol, but they should be lived as much as possible, willingly worn for their comfort, chosen to be part of our everyday life."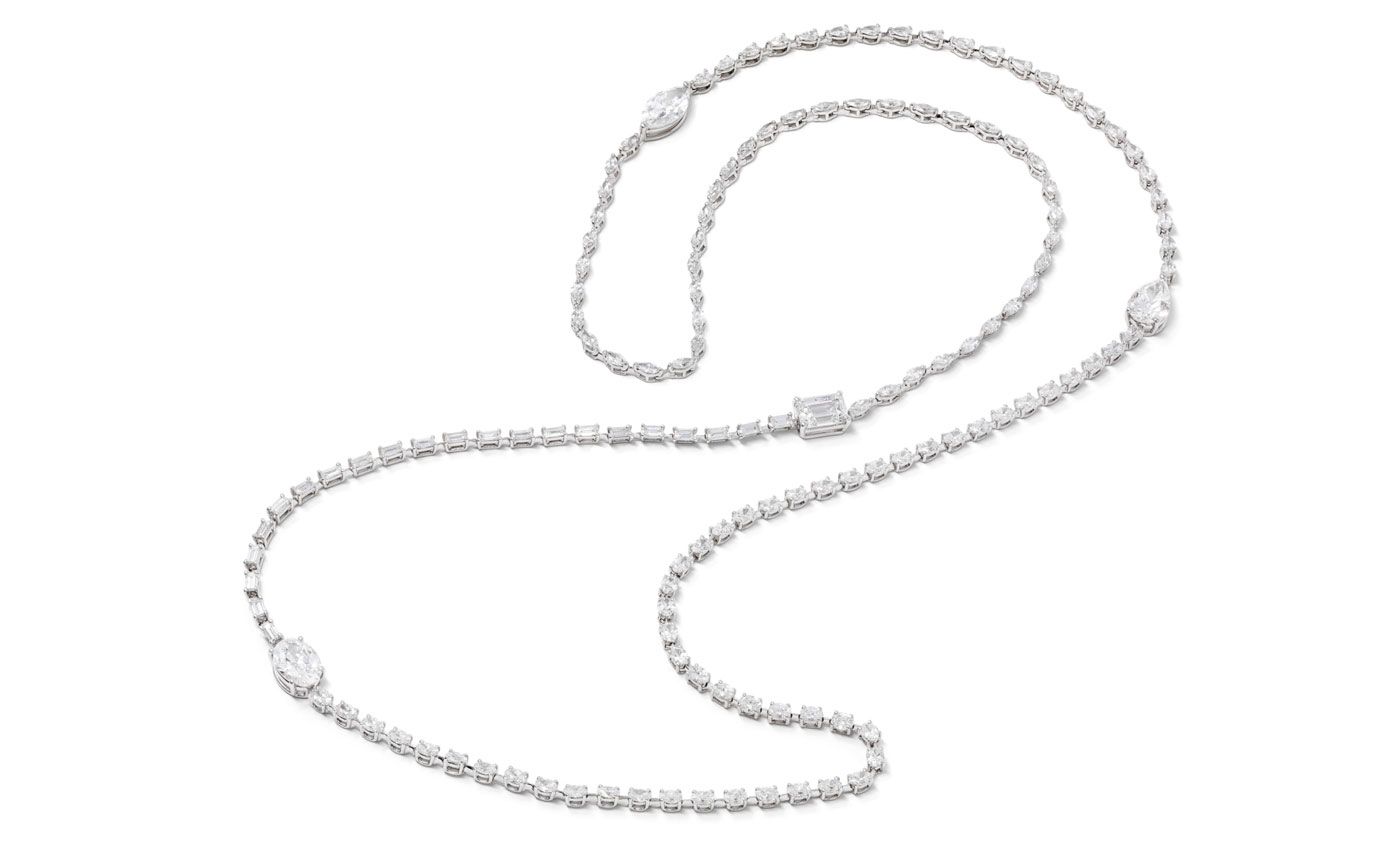 Having had the chance to speak to Marco Valente personally, it's obvious that high jewellery was the ultimate avenue through which he could channel his pursuit of technically ambitious, yet wearable designs. He says: "A high jewellery piece is designed along with the stones with the objective of reaching aesthetic and technical solutions to enhance its value and unicity. Only a piece of jewellery that offers a high intrinsic value, given by a mix of excellencies like top stones, exquisite manufacturing, advanced production techniques and comfortable wearability can be defined as 'high jewellery'."
To this end, Marco Valente High Jewelry finds what might be impossible and sets itself the challenge of finding a solution. Presuming this production technique can be mastered, it moves on to diamonds. "I decided to focus on diamonds because I am seduced by the level of perfection they can reach," Valente explains. "Only five per cent of diamonds available worldwide comprise the characteristics I expect for my jewels."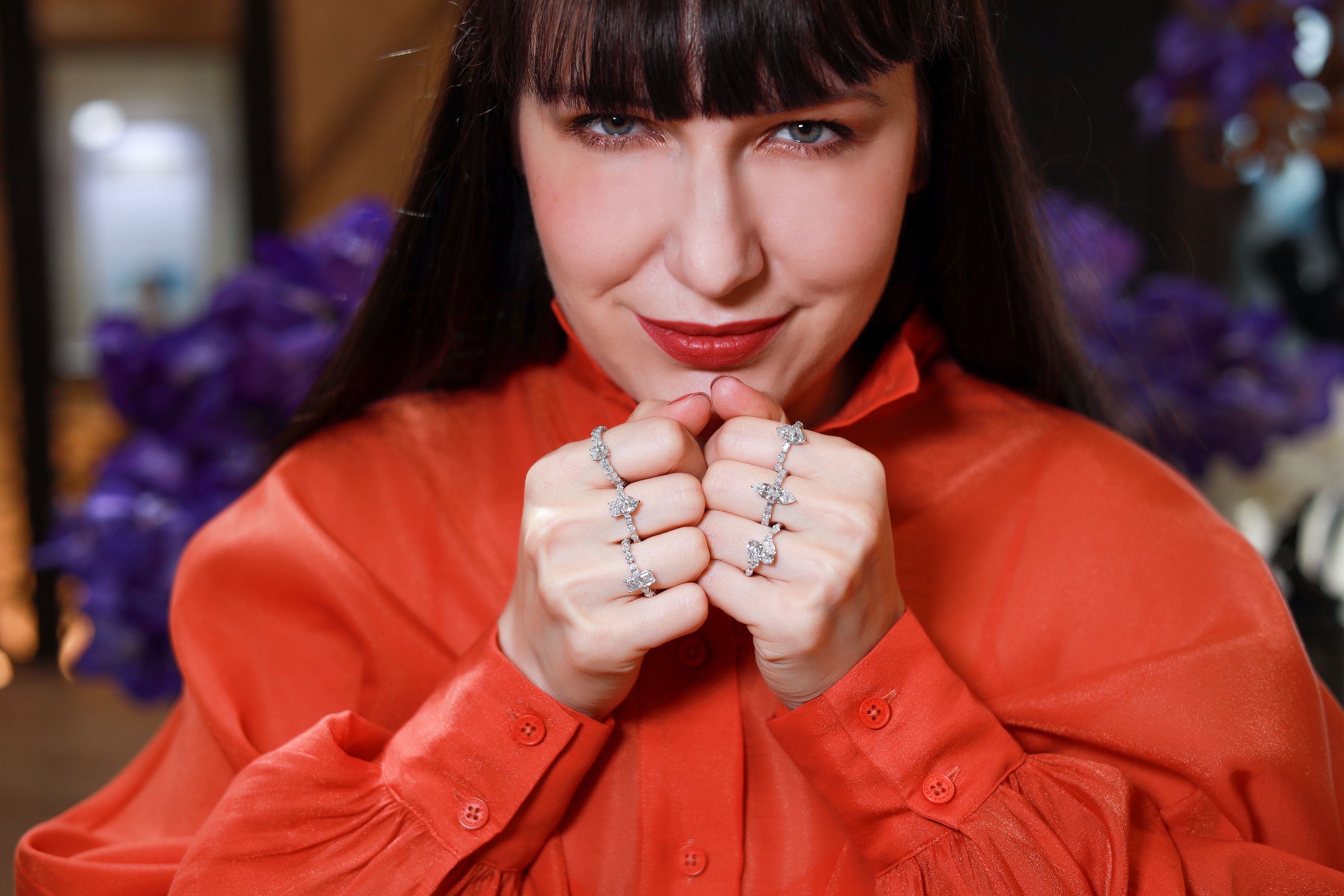 This percentage is so small because Marco Valente High Jewelry only uses D, E and F colour diamonds – the top three in terms of diamond colour grading – and of those mainly the ones with 'triple excellent' cut (incorporating symmetry and proportions). There's an important reason for this though… its diamonds literally have nowhere to hide. Valente strives to reduce the presence of gold as much as possible to "uncover the stones" and allow their light-reflecting properties to take the spotlight. "As a designer, I can express my creativity much more by working on symmetry and harmony," he explains when describing the allure of fancy cut diamonds, which are used more abundantly than brilliant-cut stones in his collections.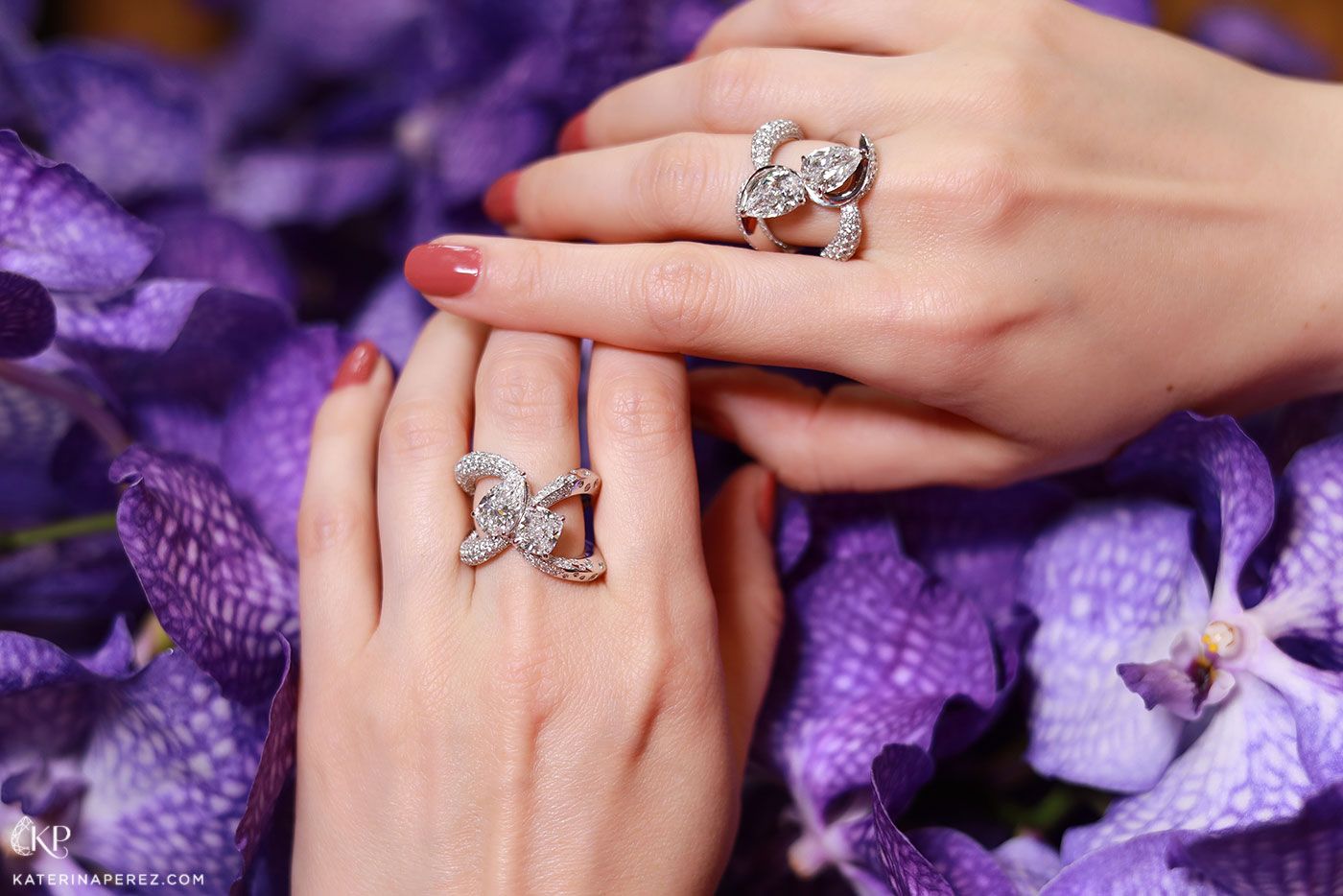 Speaking of the brand's collections, there's a definite clean elegance to each of the creations that's complemented by the stark colourlessness of its diamonds. Its website says: "Marco Valente High Jewelry is characterized by an essential design, coherent with the Milanese style. Sobriety, femininity, timelessness, and comfort are the fil rouge that binds all the jewels of the collection. Light but solid mountings and settings bring life and light to the diamonds while ensuring a harmonious movement with any type of finger, neck, or wrist. In Doha, I presented a jewellery piece that is conceived like a collier but in fact, can be split into several bracelets. This is an expression of the utmost versatility of my collections. "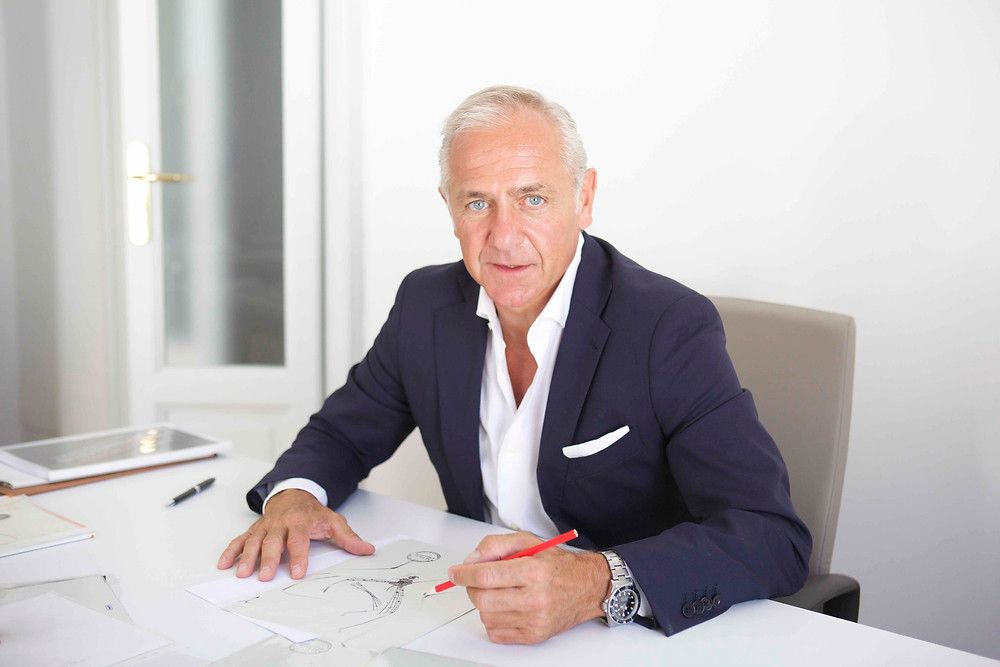 Versatility is in-line with various brands' collections, like its Stretch range that "enables a woman to wear her jewellery in different ways". Pieces are engineered with a twine of meshes with "sinuous lines" that contour and adapt to the shape of the body, even when crafted in 18k white gold and diamonds. The Stretch mechanism inside oval and cushion-cut diamond rings is especially ingenious, and I can see the benefit of comfortable stretch inside choker necklaces, which are not always the easy item of high jewellery to wear for long periods. This all harks back to the Marco Valente 4Cs, its promise of comfort and the desire to achieve a 'second skin'.
Responding to the classic tastes of your customers while never failing to innovate both technically and aesthetically is like a dance… or perhaps a high jewellery boxing match! Fortunately, Valente sees this as a "very stimulating field of tension" where he's always striving to "reach the balance between opposite poles". The result is high jewellery that demands a second look.