Some global High Jewellery brands have come to dominate the red carpet at the Cannes Film Festival, so I always look for instances when new brands find a foothold at this illustrious event and use it as an opportunity to showcase their values. After assessing this year's photographs from the Cannes Film Festival, which took place from May 16-27, 2023, I was thrilled to spot some sensational pieces by the flourishing Dubai-based brand TOi, founded in early 2021. According to TOi's founder Aisha BinHendi, this is the first time a brain hailing from the United Arab Emirates has dressed female celebrities on the red carpet at the international filmmaking destination, making this a moment for the history books!
First, a little about TOi. Aisha BinHendi established her made-to-order jewellery brand with the goal of infusing love and meaning into every piece through the perfect blend of art, fashion and personalisation. The name she chose is inspired by the French word 'Toi', meaning 'You', hence empowering its wearer to embrace their authenticity. Her collections are all about allowing individuals to express their uniqueness and how they are special. In fact, "as unique as you" is the brand's guiding principle, encouraging it to stay on course and craft jewels with a singular purpose. Aisha's jewellery is designed to be worn every day, celebrating the special moments that make up our lives. Its beauty lies in its versatility, effortlessly complementing both dressed-up and casual looks.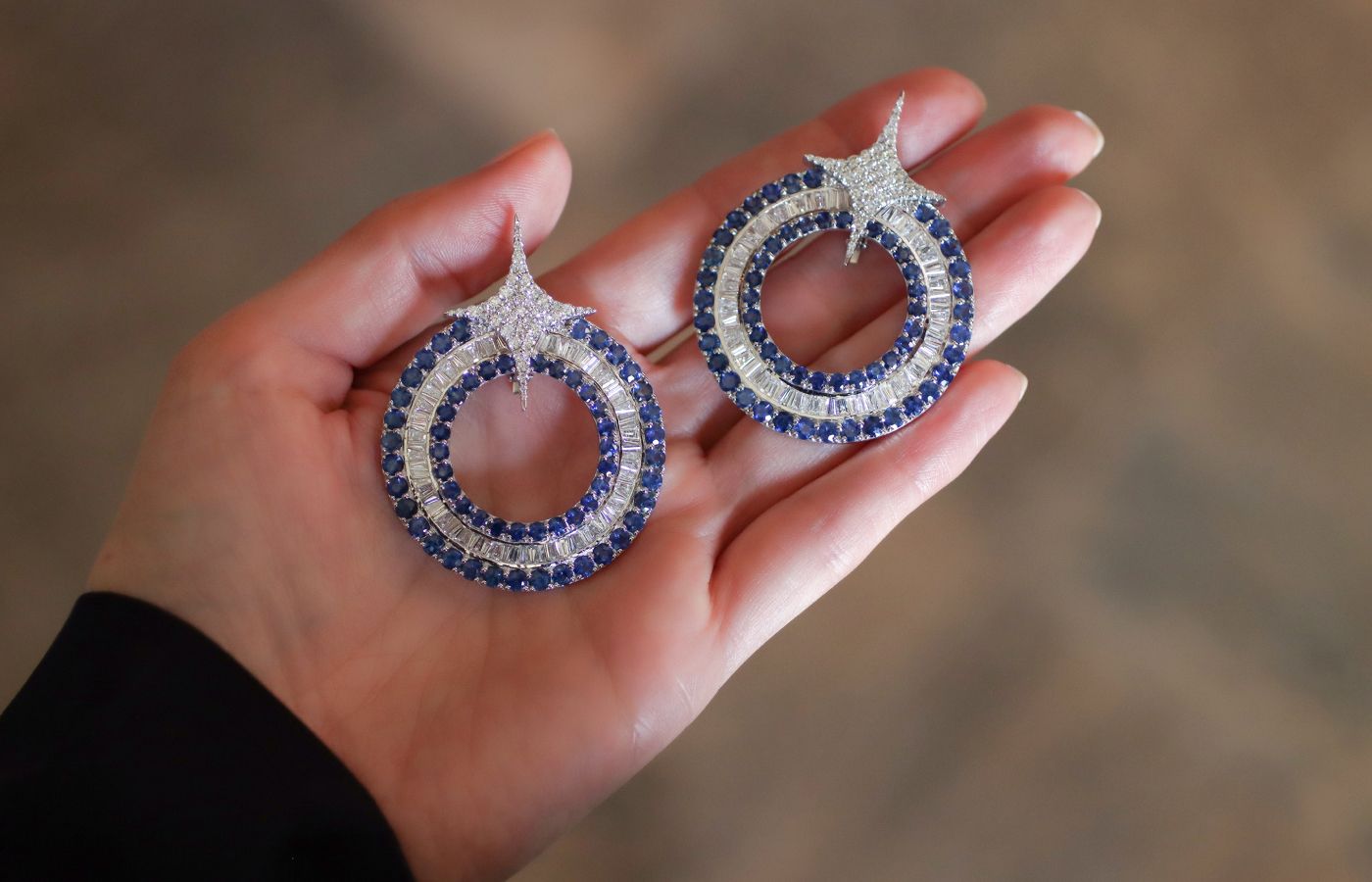 One of the first things you'll notice is the signature TOi sparkle shape – like looking down the lens of a telescope into the night sky – often set with diamonds or precious gemstones. The iconic sparkle shape, unique in its silhouette, serves as a symbol of Aisha's vision to enhance the wearer's confidence, truly making them shine. I was particularly enamoured with a pair of circular earrings set with diamonds and sapphires when I visited the brand, as well as a suite of jewels set with turquoise beads and cabochons, malachite and lapis lazuli, adorned with diamond-set sparkle motifs that frame the neck and dance from the ears.
Next, you'll likely spy the brand's iconic colour – a nuanced and uplifting shade of vibrant green. Even in the few years since its launch, TOi has achieved great things, including showcasing at Paris Fashion Week in 2022, hosting pop-up events in Riyadh and Doha, and appearing on the Cannes Film Festival red carpet.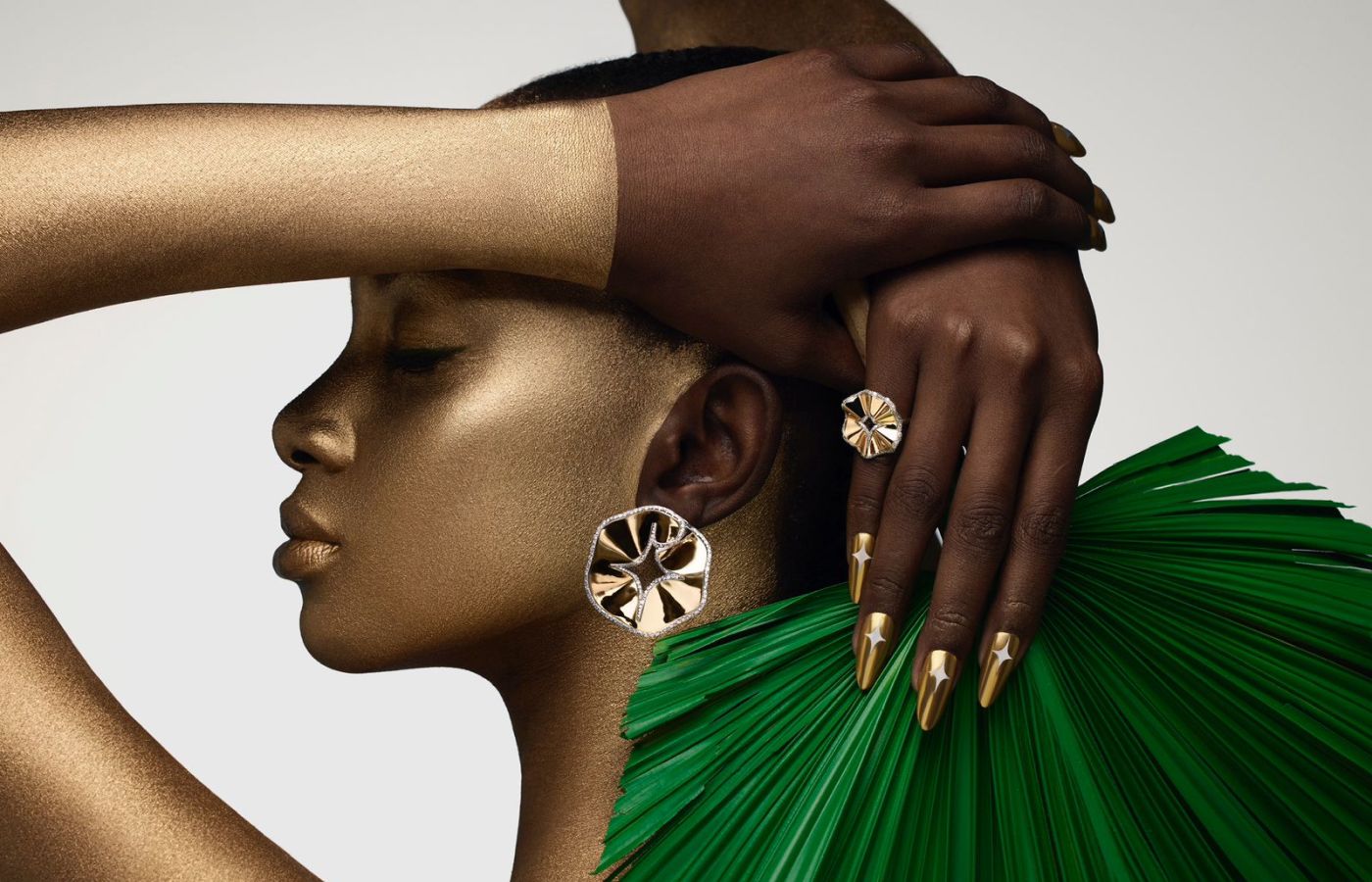 As we all know, the Cannes Film Festival is not a time for diminutive jewellery – it is all about standing out, making an impression and drawing the eyes of the world. Having attended the event myself, I know just how electric the red carpet experience can be and how every element of a final look needs to be considered before the big moment of walking the carpet arrives. This makes what Aisha BinHendi and TOi has achieved by being the first Emirati jeweller at Cannes even more impressive; prominent women have chosen the brand's creations to express themselves at a moment when the camera bulbs are flashing, and the world's press are out in force.
The first to step out in TOi creations was Indian actress Urvashi Rautela, who paired her shocking pink gown with a ring and arm cuff. Next, Ukrainian singer Sasha Ray wore a pair of earrings by TOi, set with diamonds and sapphires with its signature sparkle shape. They perfectly complemented her lacy black dress, feathered neckline, and sleek blond hair!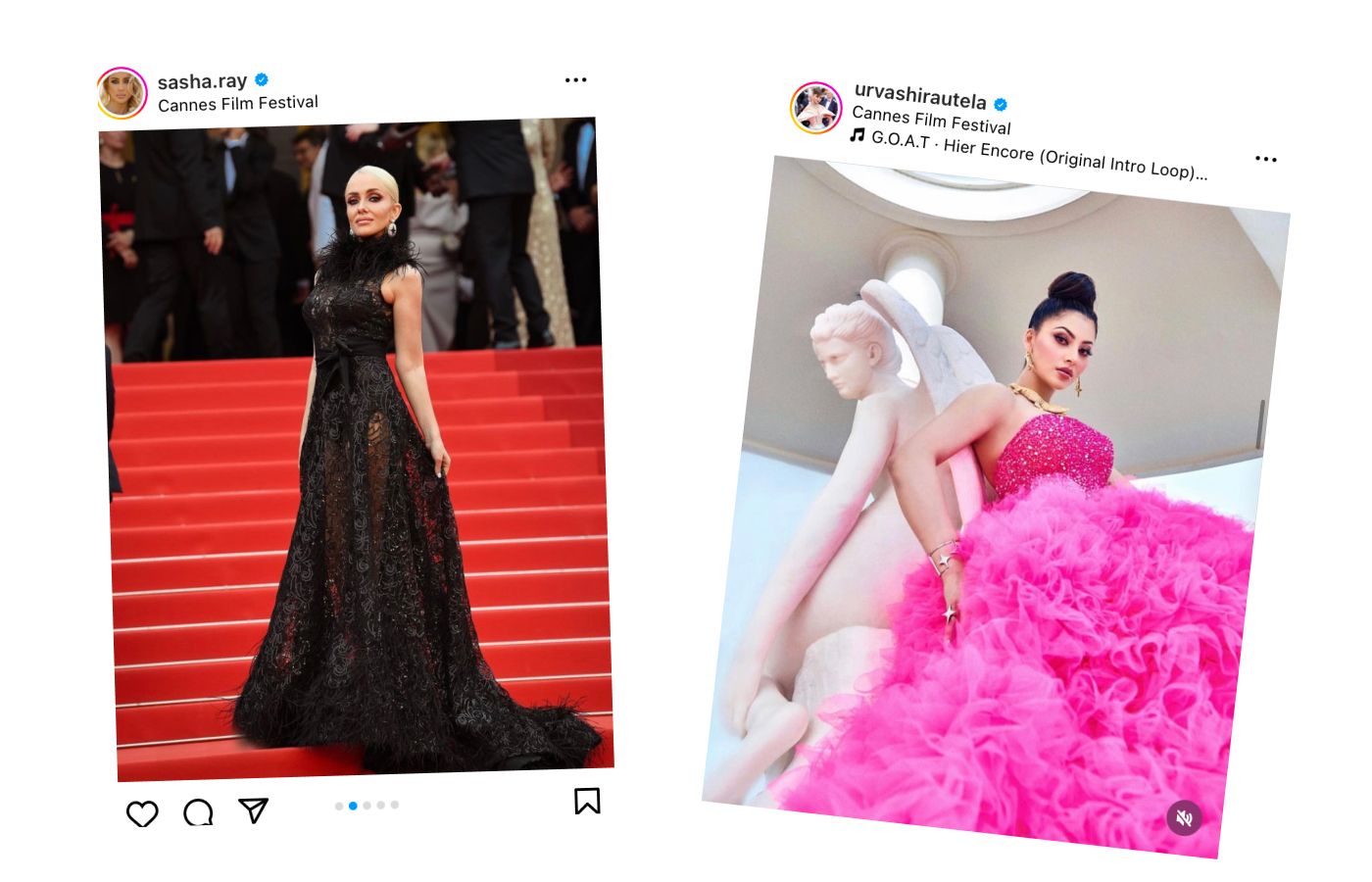 I can only imagine the excitement that must have travelled through TOi HQ in Dubai when its team discovered pieces had been worn so magnificently in the South of France just a few hours earlier. It's a pleasant reminder that the world is not such a big place and that creativity, beauty and talent will always find ways to be seen. So join me in congratulating TOi for making history and becoming the first Emirati brand to achieve such recognition on the Cannes Film Festival red carpet… I am sure there is plenty more to come.