What, then, is a talisman and how does it differ from ordinary jewellery? First of all, a talisman provides a field of protective energy – a kind of armour in which the wearer clads themselves. Such jewellery has a hugely diverse range of possible appearances. For example, Oksuzyan's work can be broadly divided into two categories: the first is a variety of jewellery that forms his permanent collections, and the second are bespoke pieces, the creation of which only begins after a complete analysis of a person from head to toe. This assessment takes into account their astrological sign, their totem animal, their energy and their fate. Interestingly, this makes it much more difficult to create a pret-a-porter collection, as they must be appropriate for many wearers. Oksuzyan's work is unique to a specific individual.
Godsforge flagship line consists of various earrings adorned with the hand-painted image of a tarot card. One finds, for example, the image of the Sun, which provides energy and power, as well as moderation and harmony. Together, these will help to provide the wearer with success, find their destiny and also material wealth. However, there is a condition: the wearer must possess only pure thoughts. This is a fact indicated by the angel wings that are central to the design of each earring.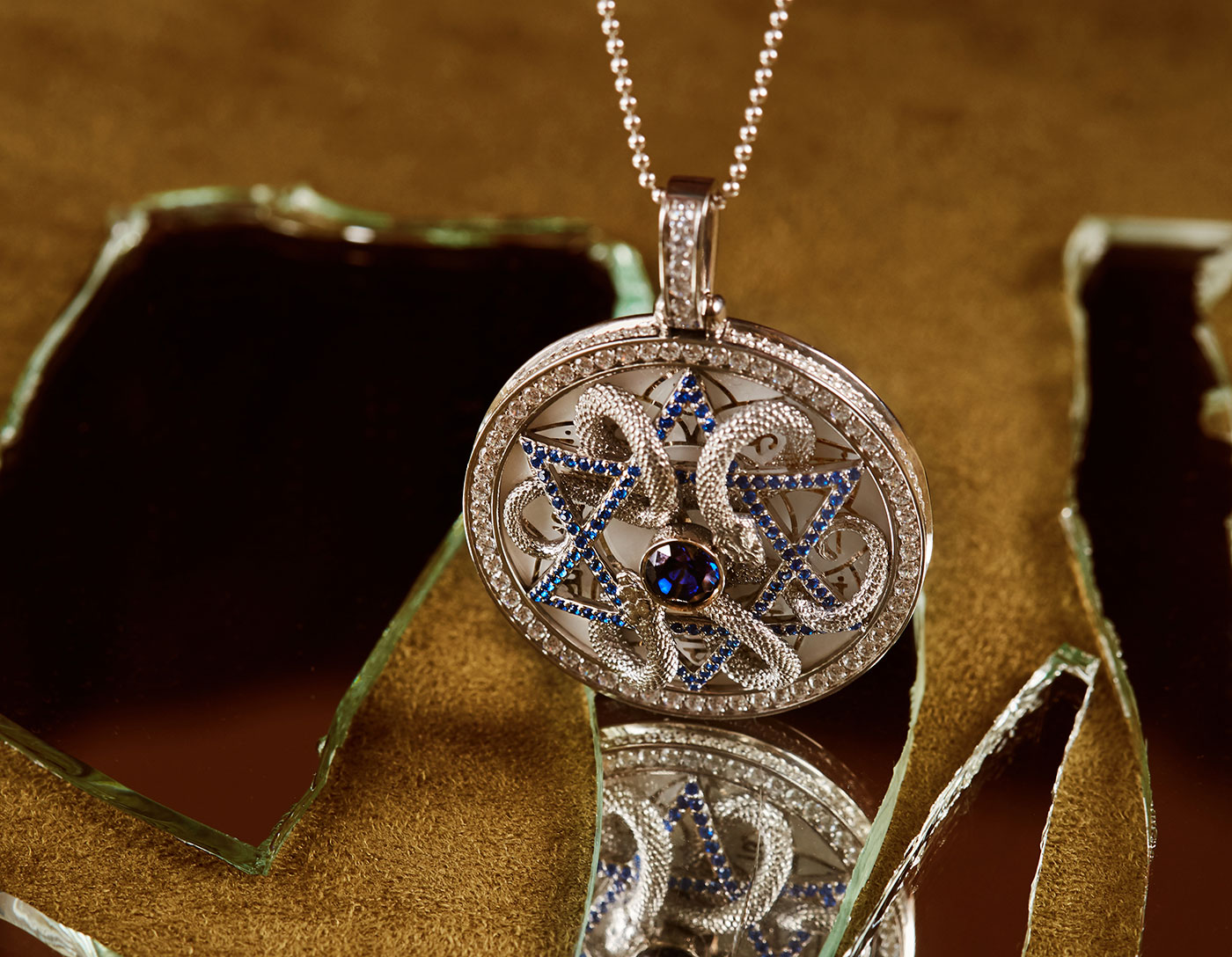 Speaking of talismans and charms, it is worth noting that some of them are able to carry the entire spectrum of energy, while others, more specialised, are made with an individual focus – love, for instance, or money or for spiritual harmony. The talismans can be changed periodically, depending on what energy the wearer wishes to influence. For a business meeting, Robert is likely to wear a Dragon Armor pendant with the mythical animal's wings folded in the form of a shield. The talisman carries a sacred meaning: protection, power over wealth, clairvoyance and wisdom. On any typical day, Robert wears the Thread of Ariadne – a necklace that the designer came up with 10 years ago while in Nepal. It depicts the triangle of the goddess Durga, symbolising protection. The central rounded element of the design provides the energy of the goddess of prosperity and abundance – Lakshmi – while inserts of black agate work to take away dark energy. Also included in the thread is a mantra that serves to defeat all enemies and provide protection – enhancing the power of the talisman still further.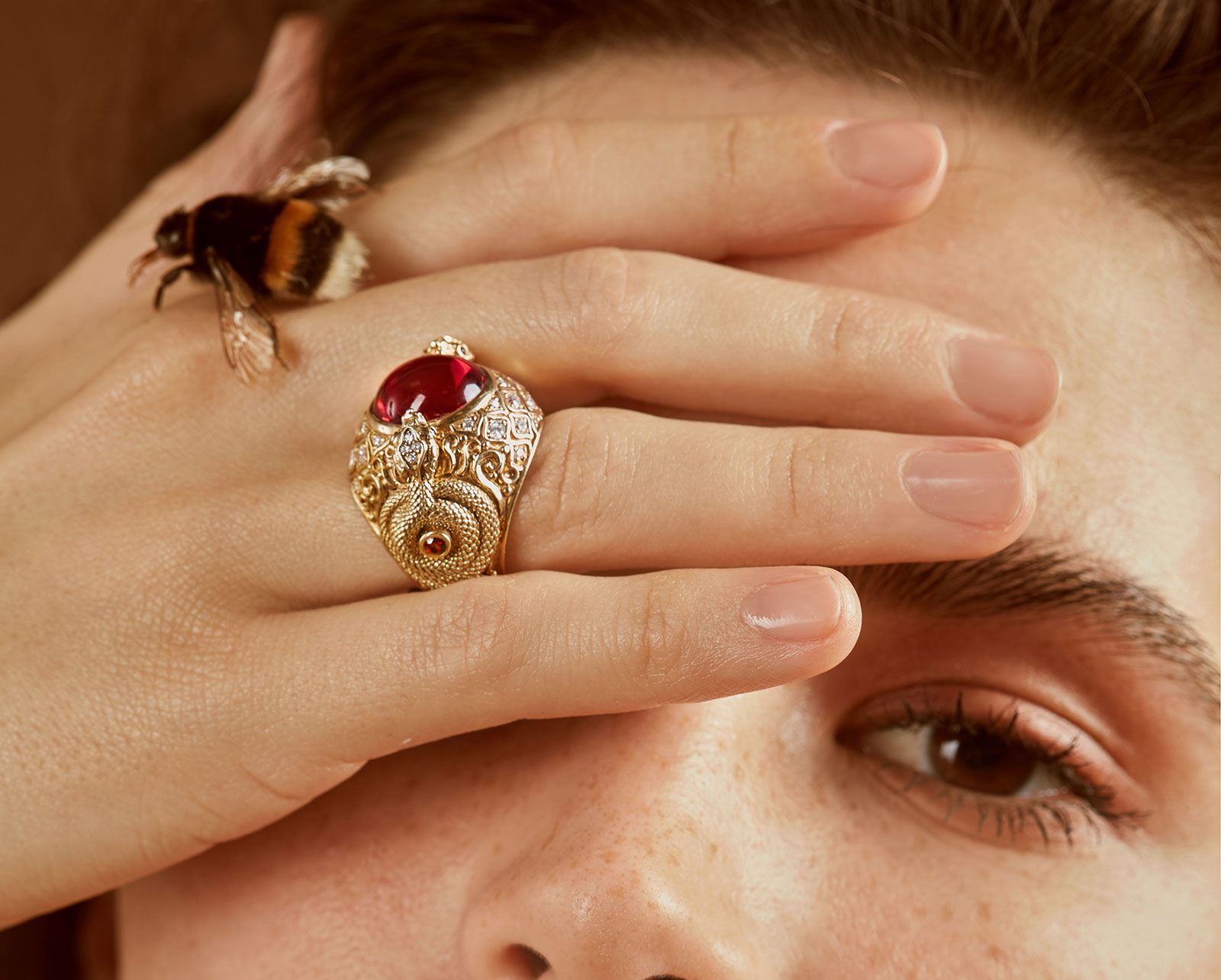 "The only piece of jewellery that I wear constantly is the ring that I created at 16 years old. It all began with this ring, it has never left my side," says the esoteric jeweller. "On this piece - as on any sacred object - and as on all of my jewellery, one is able to find magical signs and symbols. Some of them are visible on the surface. Take for example my totem animal – a snake – which has become a regular of Godsforge jewellery. However, I tend to hide the main symbols from the eyes of strangers, placing them on the unseen parts of the jewellery – on the inside or on the back."
How, then, do these symbols work? Each one was created no less than 3,000 years ago, and each of them has a deep meaning that is difficult for the person without a gift to comprehend. A symbol is both a constantly open portal as well as a bright shining beacon that is able to give access to a certain type of energy. There are pieces of jewellery that carry only a single bright energy, and there are those which possess a much wider range of potent energies. But regardless of the properties of the talisman, each one is eternally sacred and does not lose its strength with the passage of even thousands of years. In fact quite the opposite – it is said that the older the talisman, the stronger its properties. Over the years it accumulates each owner's energy.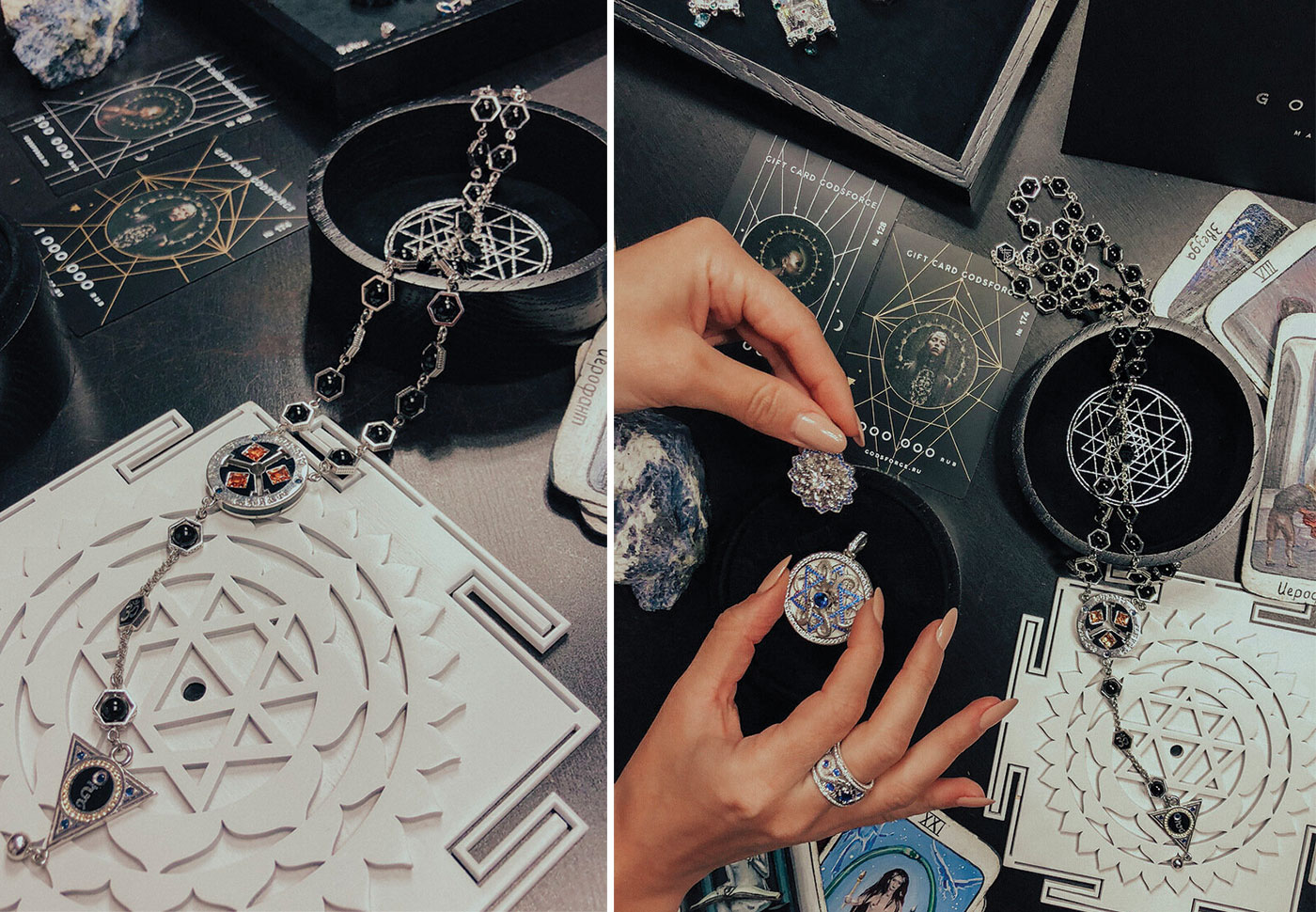 "I recommend regularly cleaning your jewellery by placing it in salt or on the windowsill, under the light of a full or waning moon so that it removes undesired energy from it. Another option is a ritual cleaning, which I offer to my clients during a personal meeting, because not all jewellery materials react well with salt," Robert tells me. If you need to carry out cleaning of jewelled elements, then bringing a piece into the studio is a good idea as it guarantees against the worry that another person's hands may come into contact with the talisman. This ensures that your jewellery is 'programmed.' so to speak, only for your specific energy!

And finally, I want to tell you a little about Robert as a person. He was born in Sukhumi and speaks of seeing spirits as a child. This fact frightened his parents, so they decided to seek the advice of a clairvoyant. She confirmed the presence of supernatural abilities in the boy, and at the tender age of eight he was first presented with tarot cards. Upon touching them, Robert was able to remember his past lives and realised that the cards provided him with access to a field of mystic information. By the age of ten he had formed his own private practice, which became his full-time work by the age of just 16.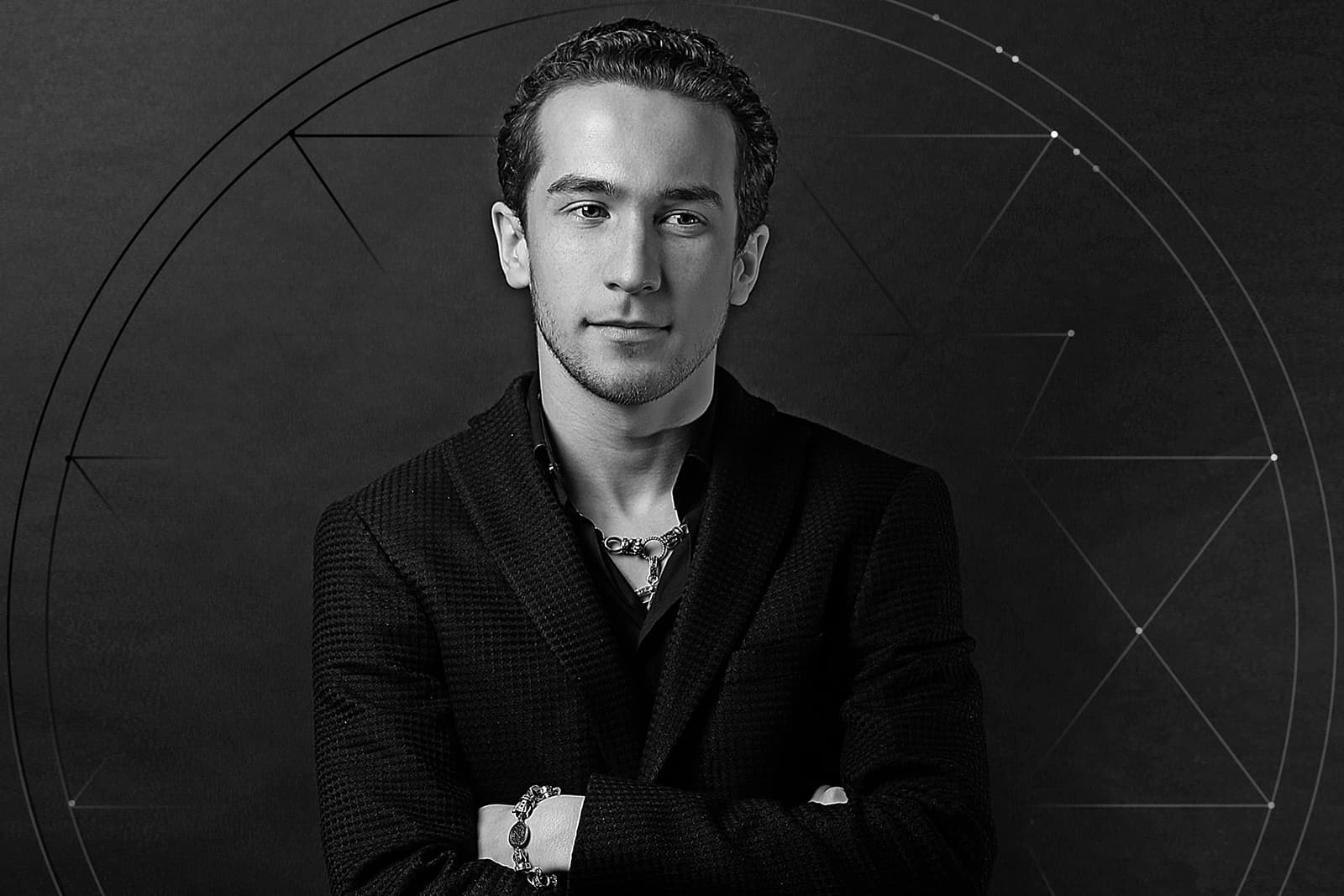 "I studied in India and Nepal at the most famous esoteric school. I had in the region of 40 different teachers, and I studied mysticism in all its forms and practices. I have come a long way since then, but the journey does not end there: I am constantly studying and improving my fighting skills," says Robert. All the while, he is constantly working on his skills not only in magic, but also in jewellery – creating truly unique precious objects that have a profound effect on people's lives.