I got the chance to speak with Karen Adler - a fourth-generation member of the Adler family - during Doha Jewellery and Watch Exhibition regarding her jewellery, the company's intriguing advertising campaign titled 'Adler's Queens,' and its unique approach to creating a visual presence on social media. Before I share our dialogue though, I want to give you a little bit of background information on the brand.
In 1886, Swiss-born Jacques Adler opened a modest jewellery shop in Istanbul. He fused his European experience with the rich jewellery traditions of the East; a bold experiment which won him not only the love and admiration of his customers but also the status of a jeweller by royal appointment. In 1970, the founder's grandsons Franklin and Carlo Adler decided to return to their family's historical roots and opened a boutique in Geneva.
Switzerland is one of the definitive leaders in global jewellery production, and so the brand's new location has inevitably improved the quality of its creations. It is for this reason that, after some time, Adler's workshops were moved to the Meccas of jewellery art: Geneva and Rome.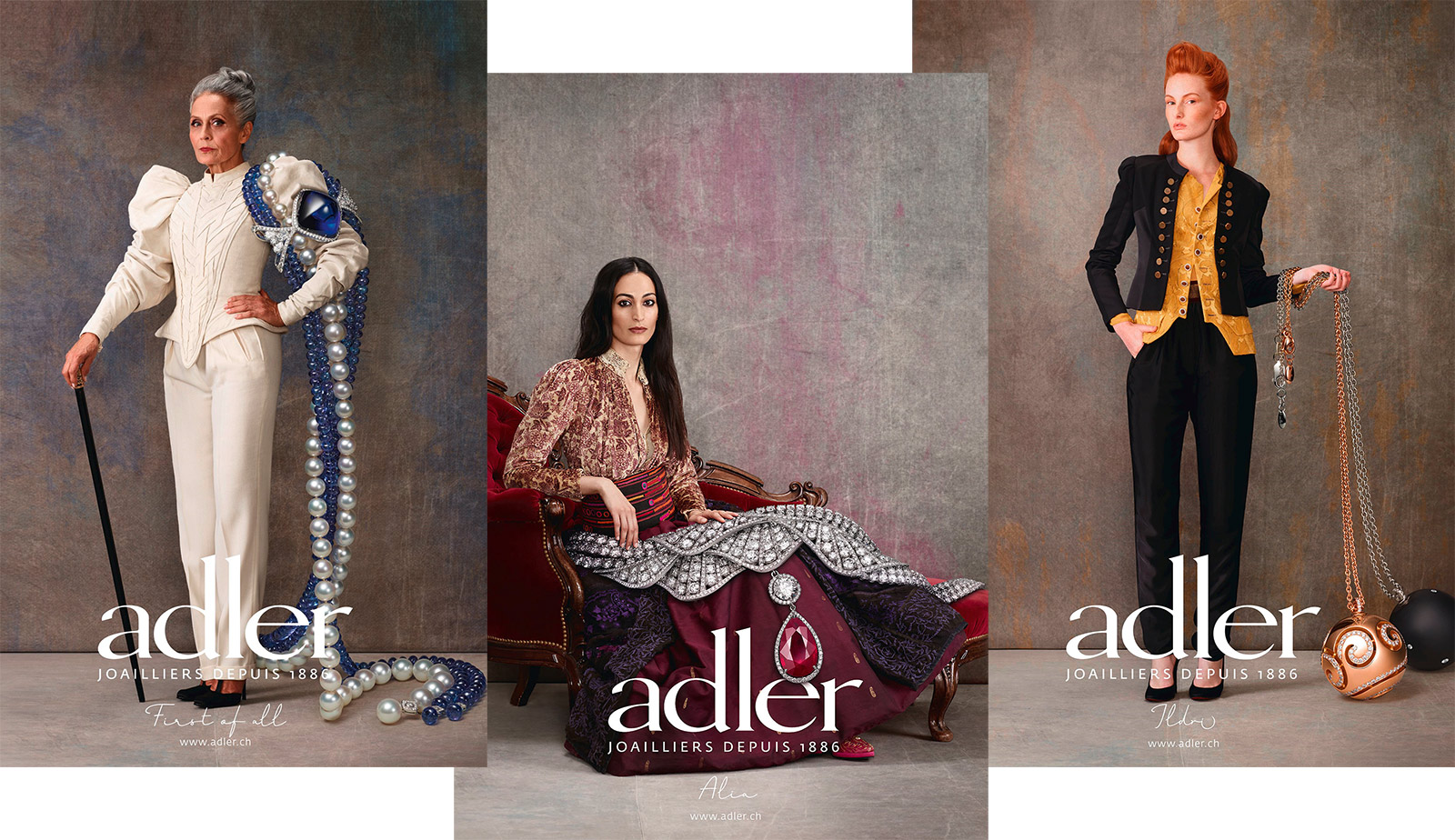 Adler today remains a family business run by Allen, Karen and Daisy Adler who place an emphasis on the eclectic nature of their style. You'll find jewellery made with precious stones fixed to a simple frame, as well as complex designs and transformable elements, jewellery masterpieces seeped in decorative detail and collections that include novel materials (such as carbon fibre.) Breaking down and combining the most interesting techniques - as well as the integrating design traditions of entirely different cultures - this is the secret behind the significance of Adler's work in every corner of the world.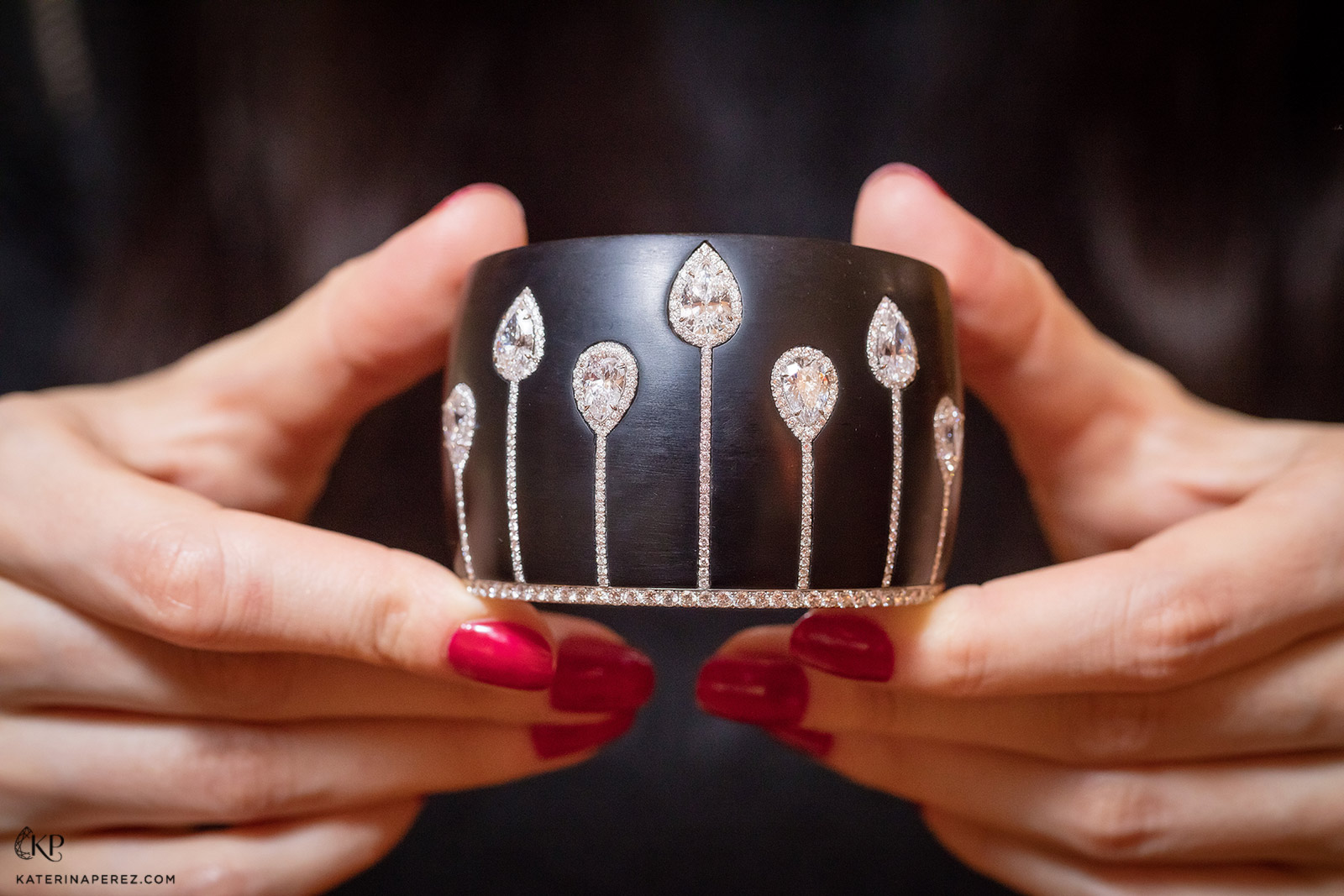 "We have adopted an approach similar to the fashion industry, where brands offer haute couture as well as affordable lines. Apart from having in-house designers, we source ideas from our intensive daily encounters, for example, teaching and working with younger generations or working with people outside of the industry; a chef, a choreographer, a painter, a novelist. Our inspiration finds its sources in those different points of view, on how you interpret reality and how you turn this reality into a piece of art," explains Karen, as she shows me a number of Adler's collections.
As I held one of the pieces in my hand, I recalled the Adler advertisement which caught my eye at Geneva airport: a shot of a woman wearing a tanzanite necklace, which was one hundred times bigger than the original, and thrown over her shoulder. I told Karen Adler that I photographed the image, shared it on Instagram and a frenzy ensued, to which Karen replied: "The 'Adler's Queens' campaign is one which really inspired me, creatively and artistically. This celebration of women through editorial content - which was a representation of regal women, draped in gemstones and fine diamond jewellery by Adler that had been supersized so that the jewels appeared to be like armour from a bygone era - intrigued me in a way that no other jewellery advertisement has."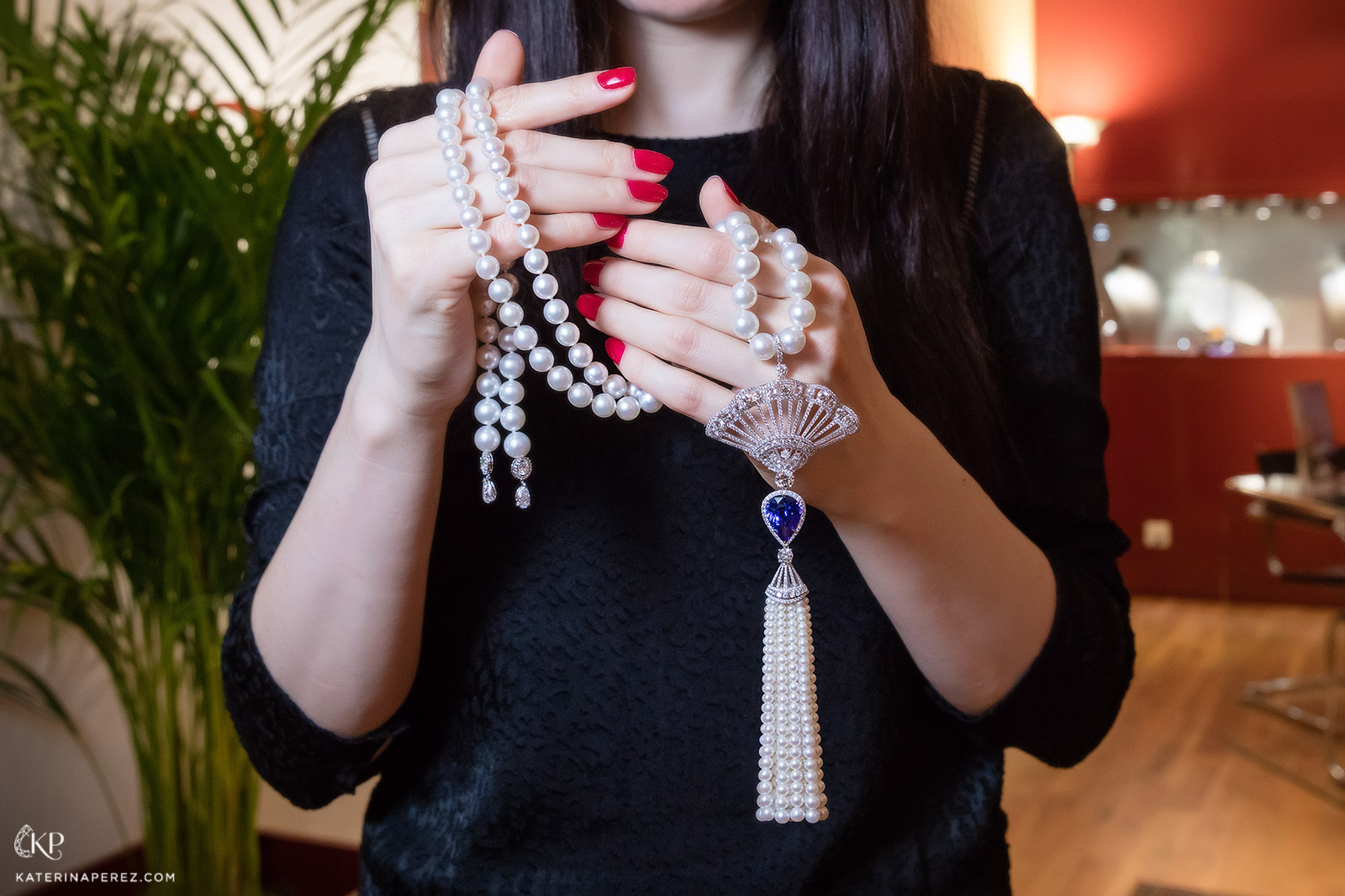 This creative approach to showcasing Adler's work was realised by the Swiss photographer Christian Tagliavini, and thanks to the Grand Théâtre de Genève, which loaned the stage costumes. The Adler family wanted to create images of women from different eras and countries, that would embody both a femininity and an inner strength that allowed them to be queens of their fates.
One benefit of a family business - as a opposed to a corporate one - lies in the fact that independent companies have the ability to express themselves however they like. The Adlers' love of art is exhibited in their shop windows, where the jewellery is often displayed alongside paintings, sculptures, glass works, trees and other objects. "For more than a generation, window displays have been used to feature the work of artists from around the world. We have recently exhibited work by Lyndie Dourthe, Simone Pheulpin and Tiffanie Turner, amongst others," explains Karen.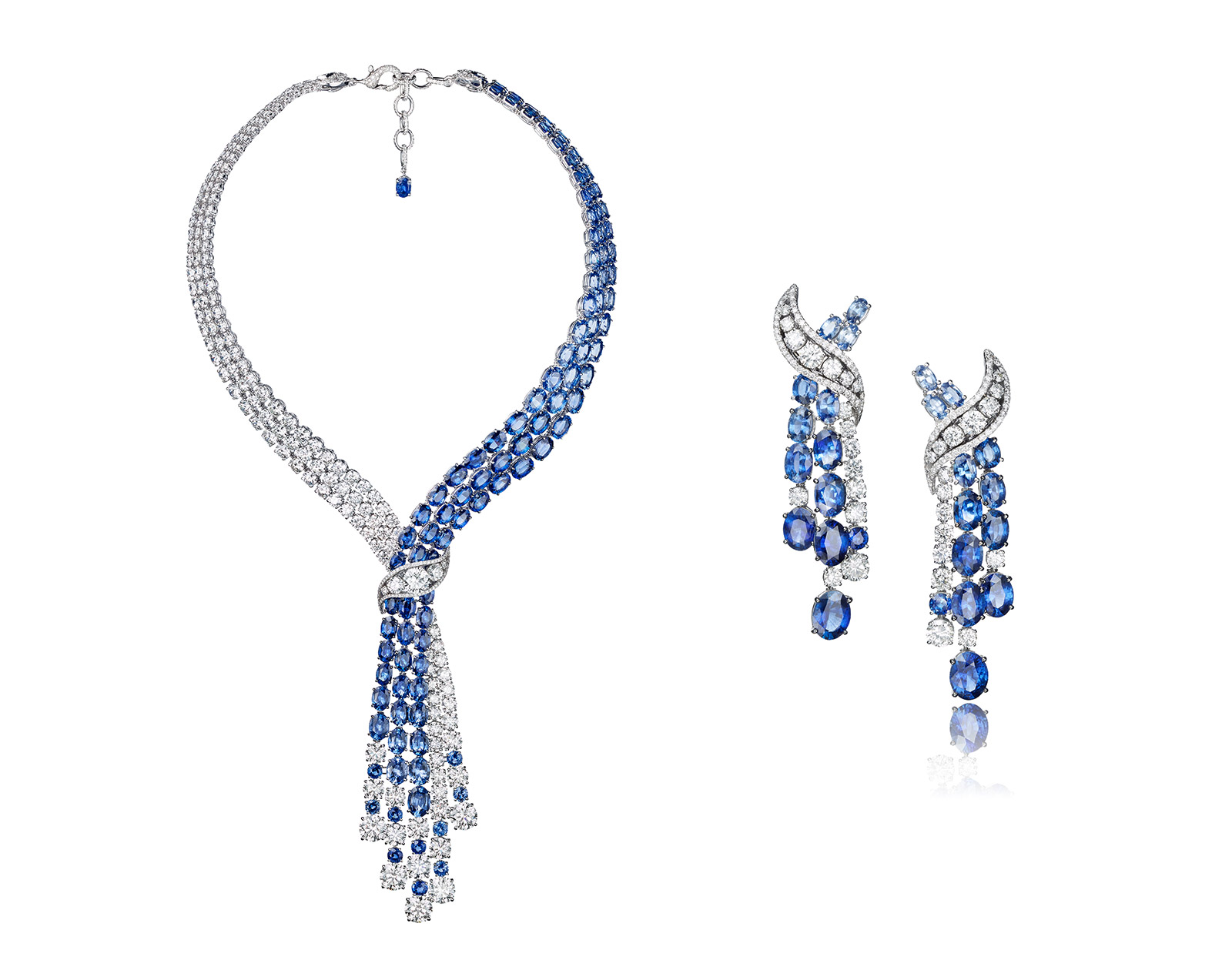 The Adler family adopts a pioneering style, not only when it comes to designing their jewellery, marketing campaigns and window displays, but also in the management of their social media, particularly Instagram. The brand's feed is unlike any other, and I'm sure you'll be as interested as I am to follow it. If you need convincing, go to @adler_joailliers and see for yourself.