In order to take a deeper look into the history and ethos which drives the Avakian family, I spoke to Edmond's son Haig, who represents the third generation of the jewellery house. Together we delve into the carefully engineered world of the brand, to talk about incorporating transformable elements into jewellery.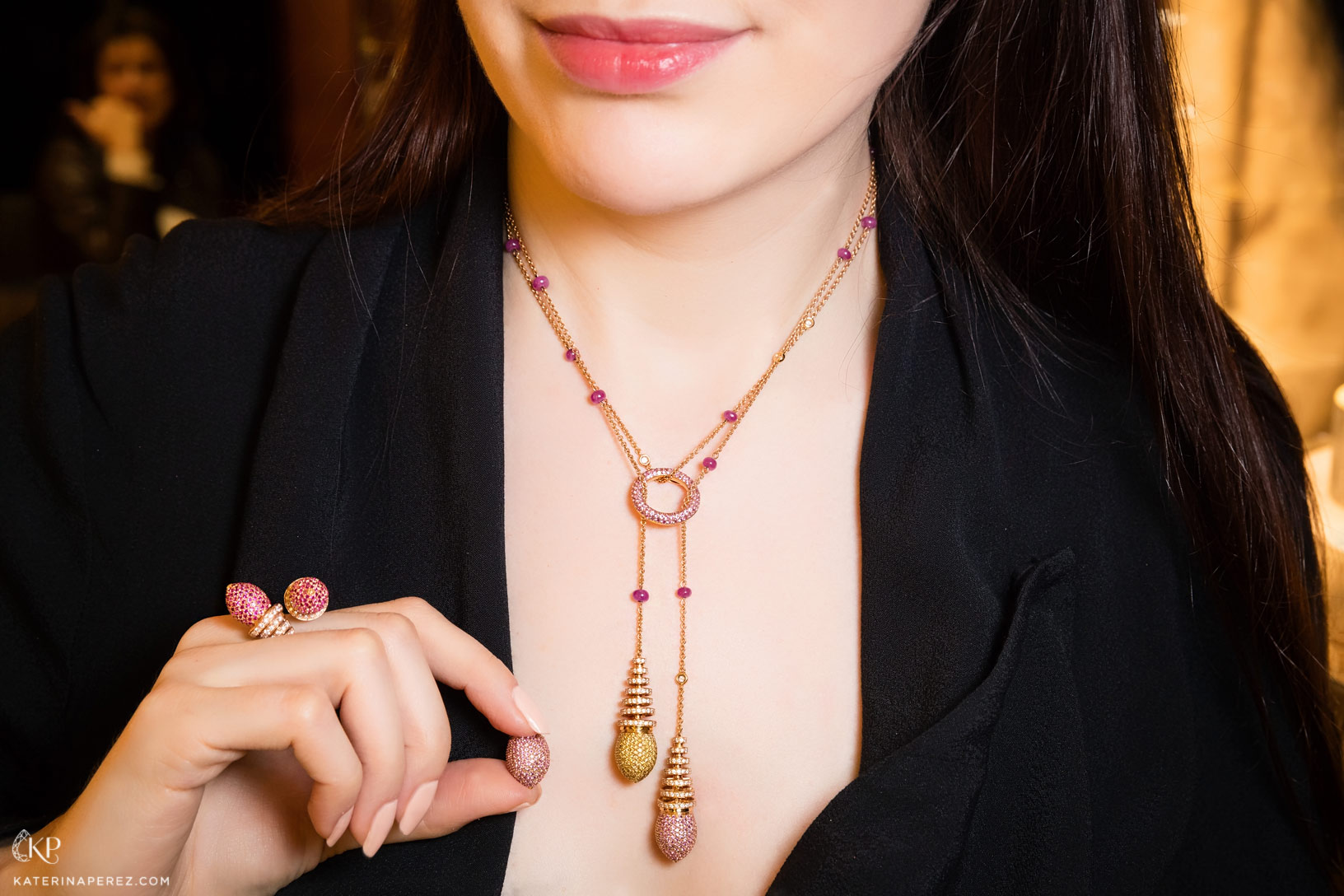 Katerina Perez: For you, what separates the the idea of transformable jewellery for novelty sake, and your approach to this design element?
Haig Avakian: We feel that jewellery should be worn with ease making women feel comfortable to sparkle in their favourite pieces both at special occasions and every day. Jewellery should become part of woman's identity, this is why we provide flexibility in our pieces. For example, the bead drops in our Riviera Collection can be changed from sparkling diamonds to opaque gemstones or pearls for more subtle look, while the chain drops in our dramatic earrings from the Links collection can be taken off to leave a single link for the day time.
KP: Fine jewellery which offers the option of personalised elements is incredibly successful at the moment and many brands follow this trend. What is it that Avakian does differently?
HA: We put an enormous amount of time into the small details in a piece, because we feel that this is what distinguishes our brand. This could be from the pave finishing, the flexibility and versatility of the piece - which for us is very important - and the way the piece turns or detaches needs to be extremely smooth. We manufacture most of our pieces in Italy, and in particular the pieces with movement, because they have mastered the technical aspect of movement in jewellery.
KP: Unique colour combinations are another of the signatures of the Avakian brand. Are there rules for Avakian in colour when combining gemstones or precious metals?
HA:Generally we follow certain colour codes when creating collections, for example, we generally use pink gold with turquoise or coral because we feel that the contrast makes the colour of the stones more vibrant. We mostly set pink sapphire in rose gold, emeralds in white or yellow gold. We look for interesting combinations and contrasts between the precious metals and the gemstones, and experiment with them.
KP: Do you feel that the natural evolution of the engineering element in your jewellery will eventually be to incorporate technological components into the brand?
HA: Although we utilise technological aspects, in some ways our attitude to jewellery design is very traditional. Our signature bangles were designed in the 1980s, and still sell incredibly well. People always like to go back to the classics and revisit traditional over time, whereas trends can be short-lived. We want our jewellery to be passed down through generations, so it has to have a timeless element.
KP: Should luxury be incorporated into one's everyday life?
HA: Luxury has a different meaning for different people, and can be completely reinterpreted by each individual. I definitely think that precious jewellery can have a place in one's everyday life depending on their lifestyle. I know some people who adorn themselves with precious pieces for their own pleasure, and others who feel that a piece of jewellery gives them a sense of identity.