I went to the film festival for the first time 2 years ago on the invitation of AVAKIAN and told you about how the stars prepared for their ceremonial entrance taking famous model Sarah Sampaio as an example. This year I had the opportunity to spend time with Thai actress Pechaya Wattanamontree. For her appearance on the red carpet, she chose a unique AVAKIAN necklace with a 40 carat heart-shaped Colombian emerald, diamonds and sapphires that perfectly complemented Pechays's light blue dress by Ali Karoui.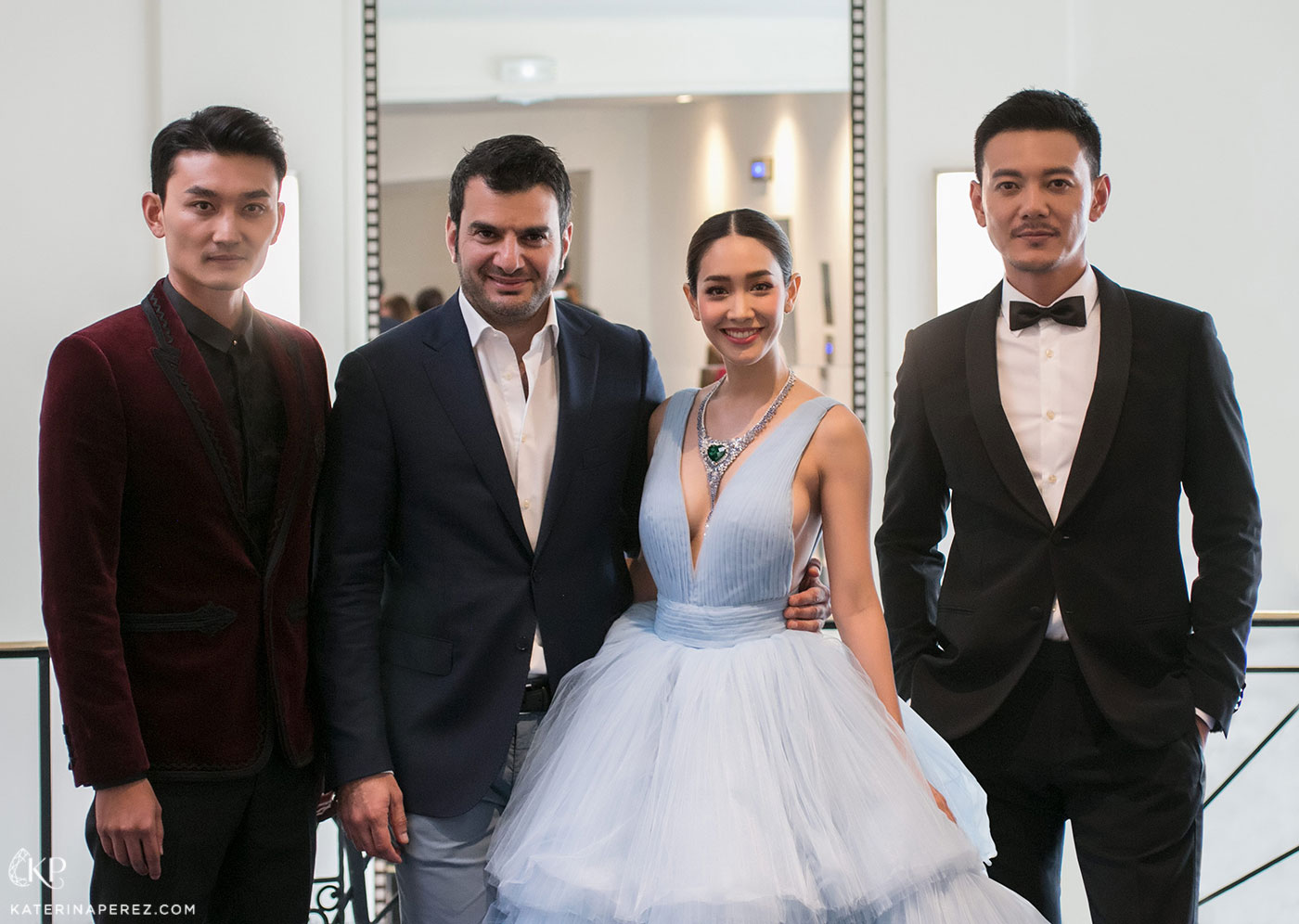 When the actress saw the necklace, she was fascinated by its design as well as interested in its value. "I have noticed that with Asian stars the value of jewellery they wear on the red carpet is as important as the beauty of the piece. It is all about making a lasting impression," Haig tells me. After putting on the necklace, Pechaya tried on a pair of matching earrings but decided not to wear them so as not to distract attention from the main piece. That made me think that gorgeous parures are actually no longer considered trendy. This is evident in the pictures of various celebrities not only at Cannes but also at many previous high-profile events.
"Two big trends that we have noticed over the years is that nowadays celebrities gravitate towards colour in jewellery and many of them step away from wearing only big industry names. More and more actresses and models support niche brands like ours to highlight their personality and uniqueness," explains Haig.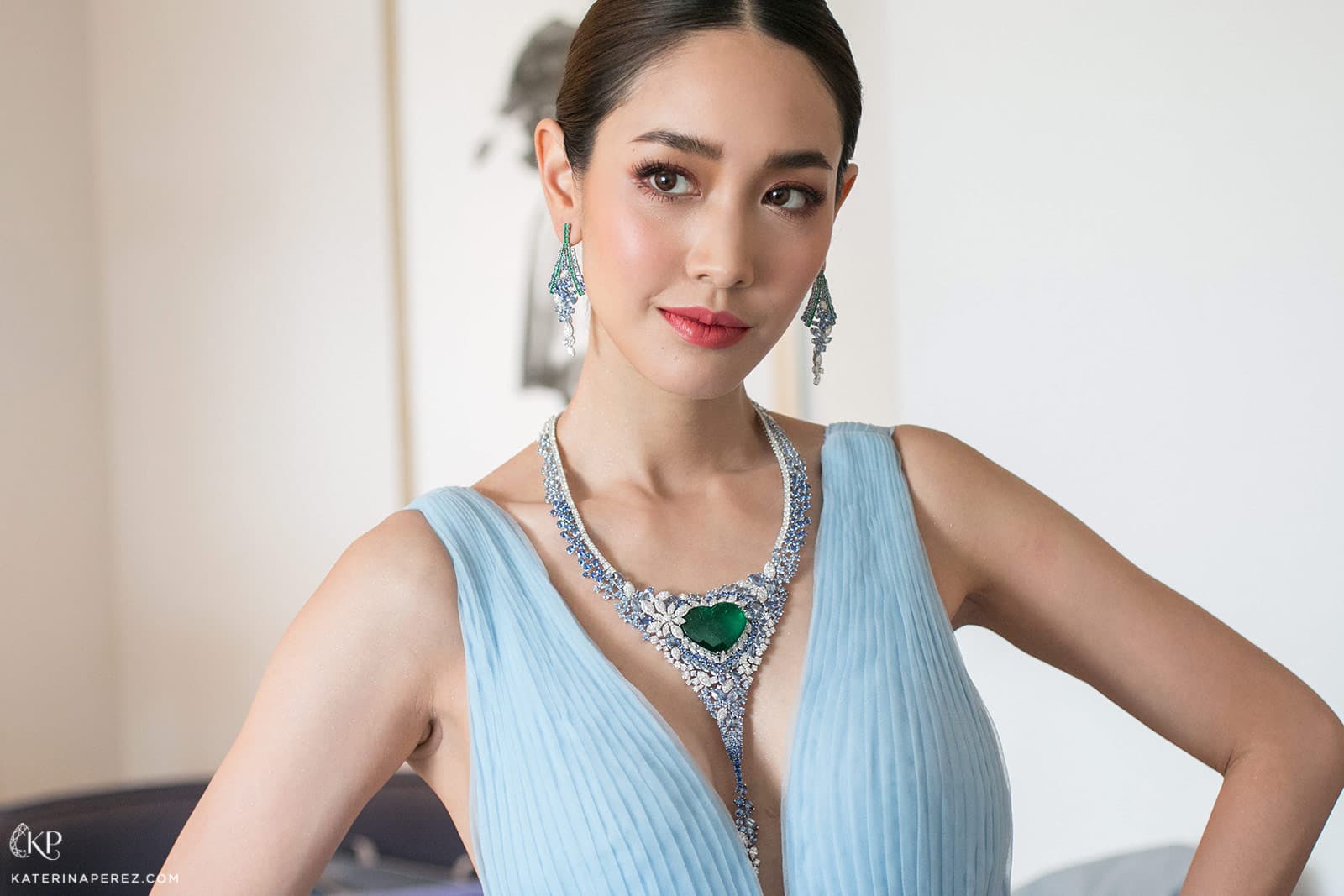 As I watched the retrospective video in AVAKIAN's Cannes showroom, I realised that in the 7 years of the brand's presence at the film festival, fashion choices have also greatly evolved. Fewer and fewer stars appear on the red carpet in classic elegant evening gowns. Instead they try to stand out from the crowd and do it their own way.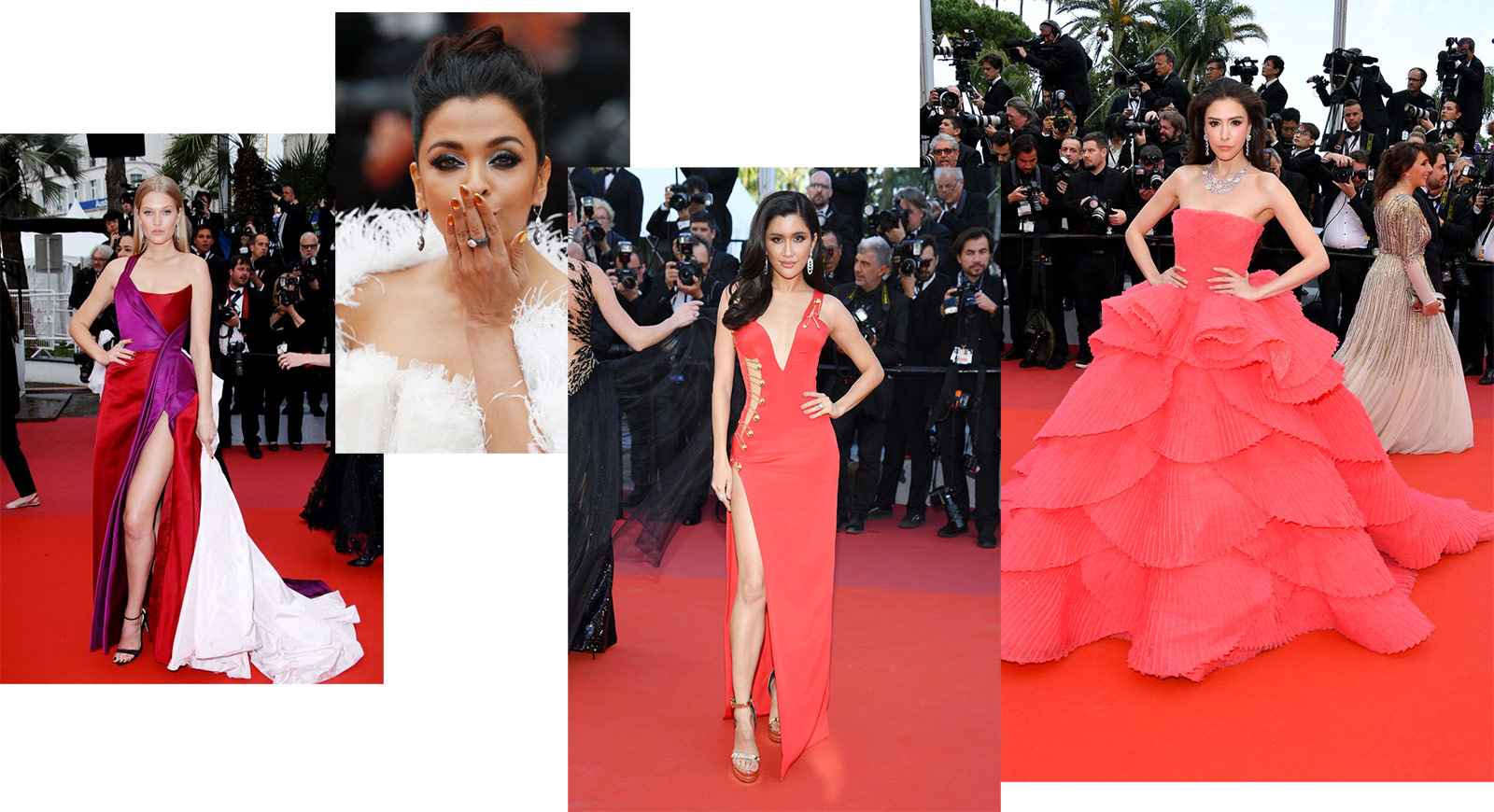 Thai actress Sririta Jensen arrived at a gala evening in a lush petal-layered pink dress and AVAKIAN flower jewellery set made of white gold with pink sapphires and diamonds. Actress Praya Lundberg appeared on the red carpet in a tight red dress with gold pins by Versace and an AVAKIAN ring and earrings from the new Tosca collection. German supermodel Toni Garrn looked simply irresistible in a red-purple dress with a train by Ralph and Russo paired with amethyst and diamond earrings by AVAKIAN from the Gatsby collection.
Aishwarya Rai looked utterly spectacular in a snow-white dress as well as a ring and earrings from Cache collection which were completely encrusted with colourless and black diamonds. By the way, I was wearing this ring to the Chopard and Empire party two days before Aishwarya and I did not want to part with it! After that, Haig started joking that I brought him good luck, because the behemoths that are Chopard and Boucheron had also fought to dress the Indian actress with their jewellery that evening, but she chose AVAKIAN.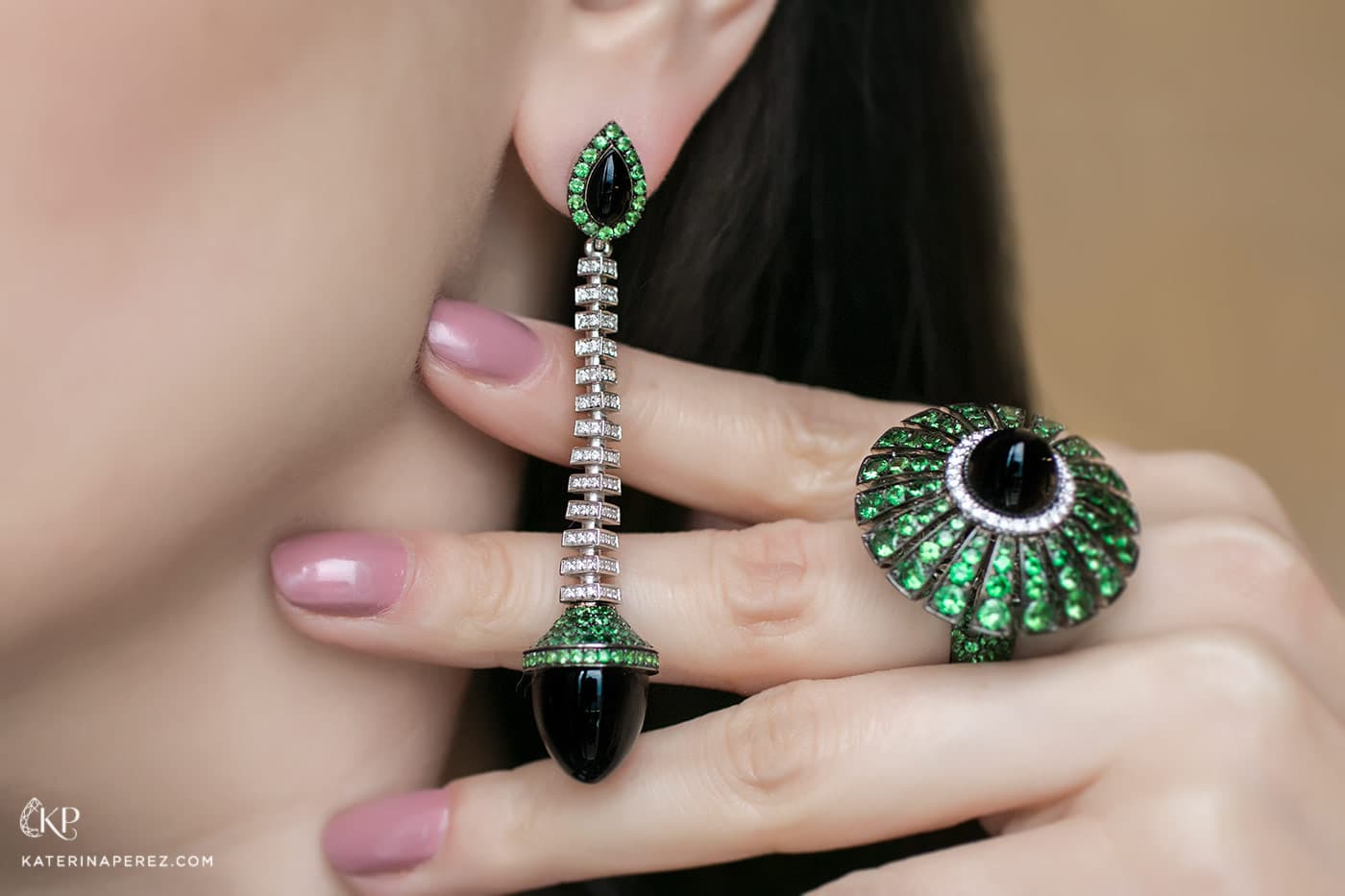 Now, let's digress from the red carpet and have a look at some new jewelled releases from the Swiss brand. Making transformable pieces has long been at the core of the brand's philosophy and the new collections of La Mysterieuse and Tosca are proof of that. They consist of rings and earrings with drops that can be flipped over to create a new look.
"We do not include as many necklaces in our collections as we did before. Over the years we have noticed that clients wear more rings and earrings as well as various bracelets, so we decided to focus on them in our new collections," comments Haig on La Mysterieuse and Tosca. Even new high jewellery pieces with the mosaic of polished rubies and mother of pearl were made only into earrings and rings. These were a tribute to the brand's past, when, 30 years ago, Edmond Avakian used to create various types of jewellery with polished stones set facet to facet next to each other.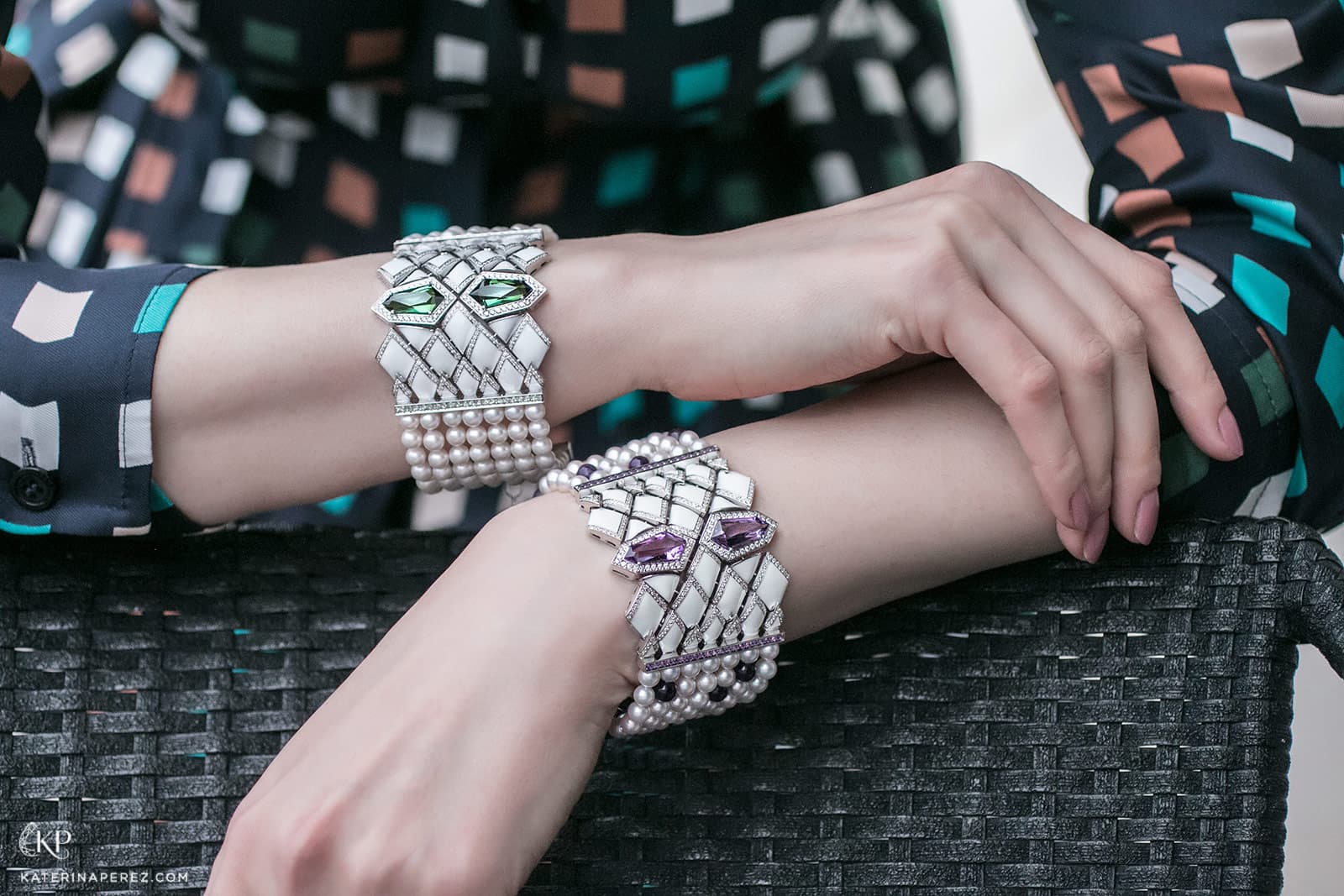 Last but not least novelty is the extension of Gatsby collection that now includes wide bracelets which are made in Art Deco style. This artistic movement originated in the 1920s and seems to never go out of fashion. Both bracelets are embellished with pearls in several rows, diamonds and a scaly white enamel around the two custom-cut amethysts or green tourmalines that meet one another in the centre.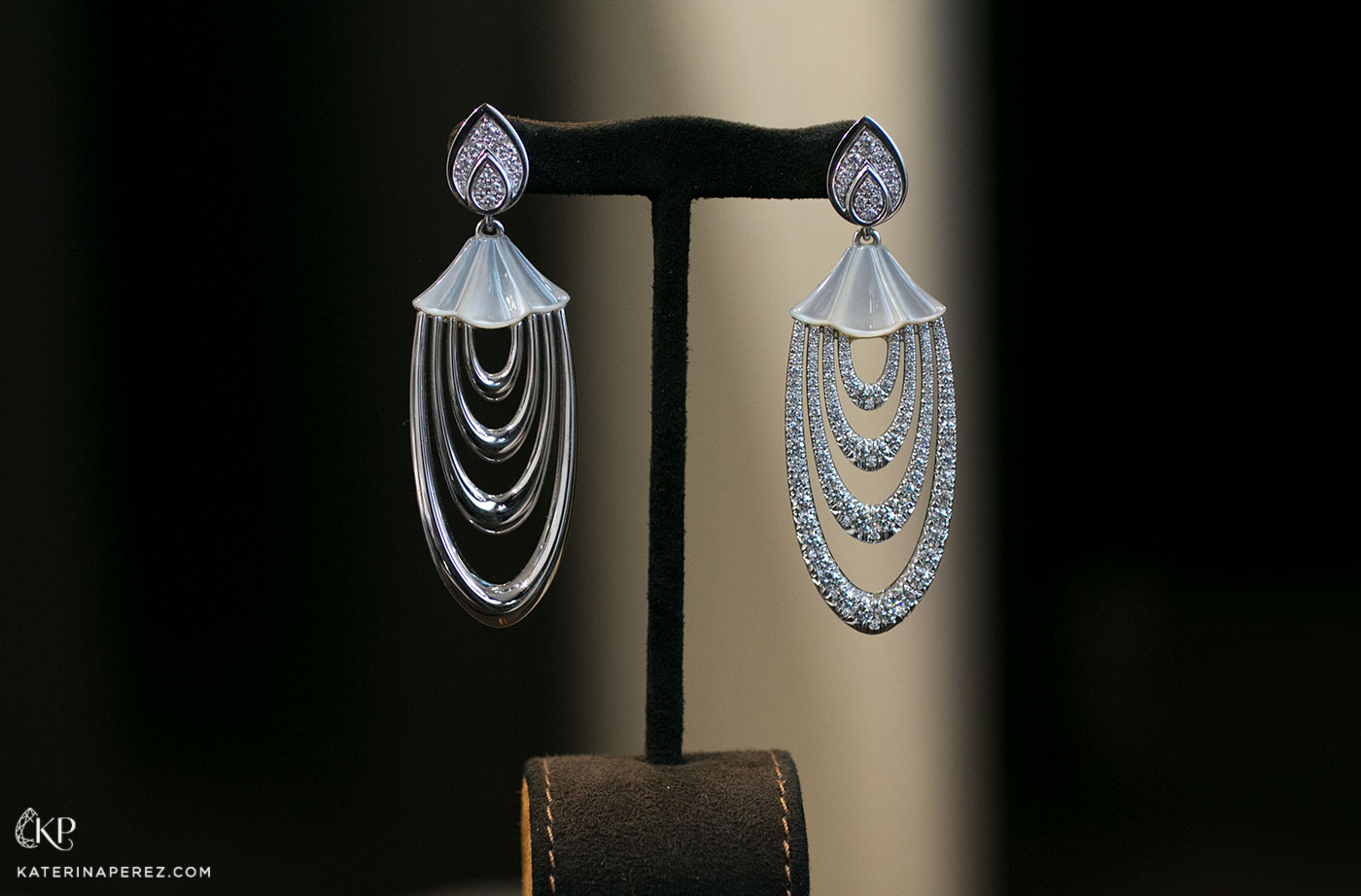 The Cannes Film Festival continues until the 25th May and it is highly likely that AVAKIAN will dress several other celebrities in its jewellery. If you do not want to miss this, follow the brand on Instagram: @avakian_official for updates.