The new collection is designed by Azza's daughter, Amina Ghali, head of the brand's design department. She has inherited her mother's sense of taste and balance, adding into the mix her knowledge of trends in fashion, as reflected in the latest of the brand's collections. As such, in The Wonders of Nature is a large and highly fashionable necklace falling just below the neckline, rings covering several fingers, open bracelets and a pair of studs with different designs on each earring.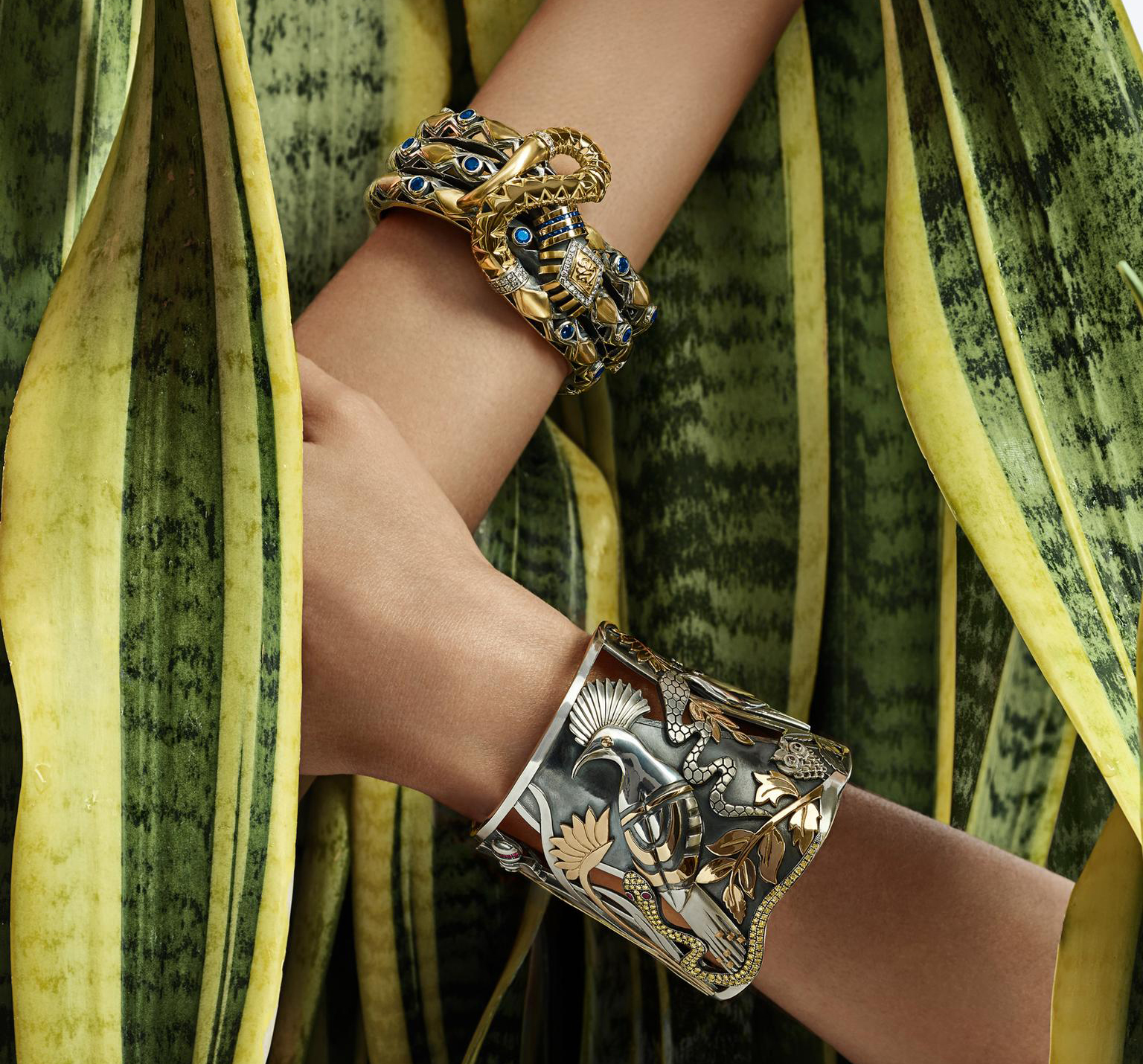 "Our new collection is a continuation of our exploration of creation and life, themes we explored in our previous collection 'Third Eye of the Universe'. The Wonders of Nature is based on contemporary fashionable designs of flora and fauna, which aided us in creating jewelled manifestations of eternal natural phenomena," says Amina.
Rings, bracelets, pendant necklaces and earrings are the artistic embodiment features within a garden, modelled in precious metals and stones with the help of high quality handcraft. The design is a "cocktail of nature", consisting of bumblebees, butterflies, flowers and sprigs. Even the rare hoopoe bird adorns two major necklaces with its exotic appearance, decorating the silver and yellow gold necklaces entitled "The Garden Collar" in diamonds, pearls and rubies.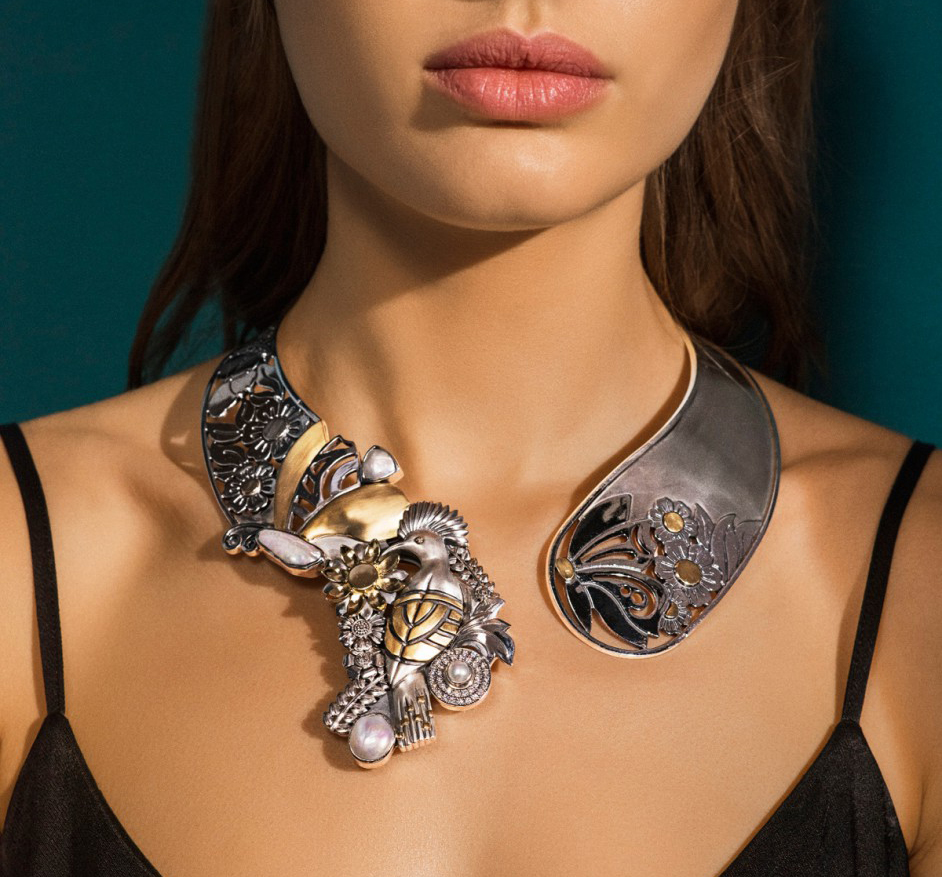 Each piece is striking, the eye being drawn in by the incredibly skillful layering of various metals, a technique which has become the signature of Azza Fahmy jewellery. In the same line you can see yellow gold at 18 carats woven together with pure silver, forming a sculptural effect that gives the illusion of constant movement. Also noteworthy is the fact that, for The Wonders of Nature, Amina used pink gold for the first time, emphasizing the lines, metal carvings and faceted gemstones. So in addition to The Garden Collar there is the key piece in the collection, the Beaded Butterfly Necklace. On the necklace, the metal alloy lines citrine beads and briolettes of garnet stone in several rows. Here, gemstones and minerals have, on the whole, played an important role in manifesting the conceived motifs. Diamonds and pearls intertwined with zircons, rubies and amethysts complement each other to create an exclusive, luxurious style.
By combining in The Wonders of Nature unique sculpture-like rings, statement necklaces, bracelets and earrings – all with bold forms – Azza Fahmy Jewellery had remained true to its very own ideals of beauty. The collection is already available on the website: www.azzafahmy.com