Vanita, which is a translation from the Italian for "vanity" is a collection of jewellery, inspired, as is evident from the design, by the fan. The classical shape of this accessory was invented in China and became widespread in Europe in the 16th century. Initially, the fan was associated with a noble lady or even a fashionable youth, but in the second half of the 17th century and 18th century, the fan became characteristically important as an item of an exquisite life or costume. At the beginning of the eighteen century a "language of fans" emerged, taking the form of a special secret code between gentleman and ladies. A casual transfer of the fan from one hand to another could decide the fate of a lover, expressing the desire to arrange a meeting, even indicating an exact time and place.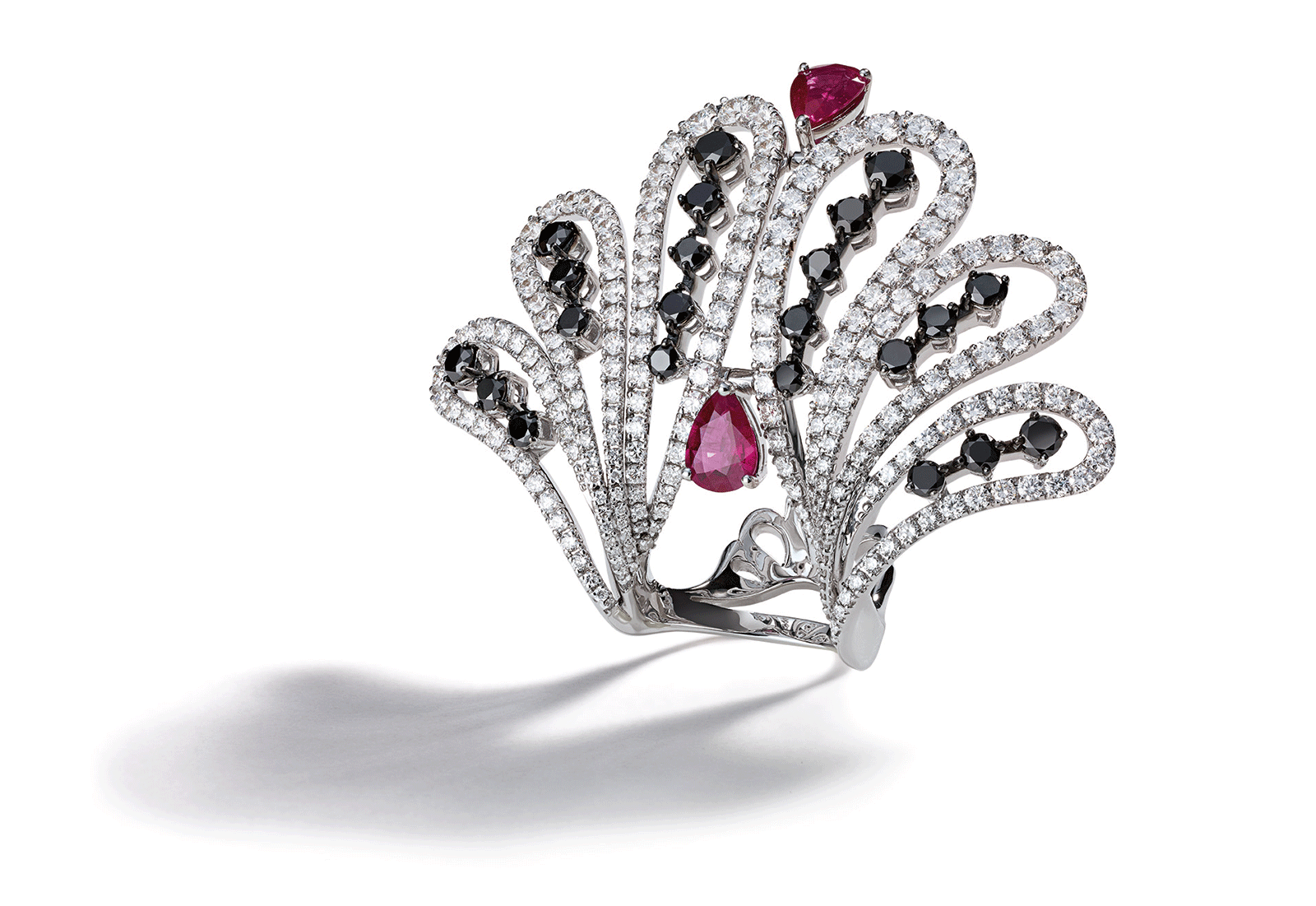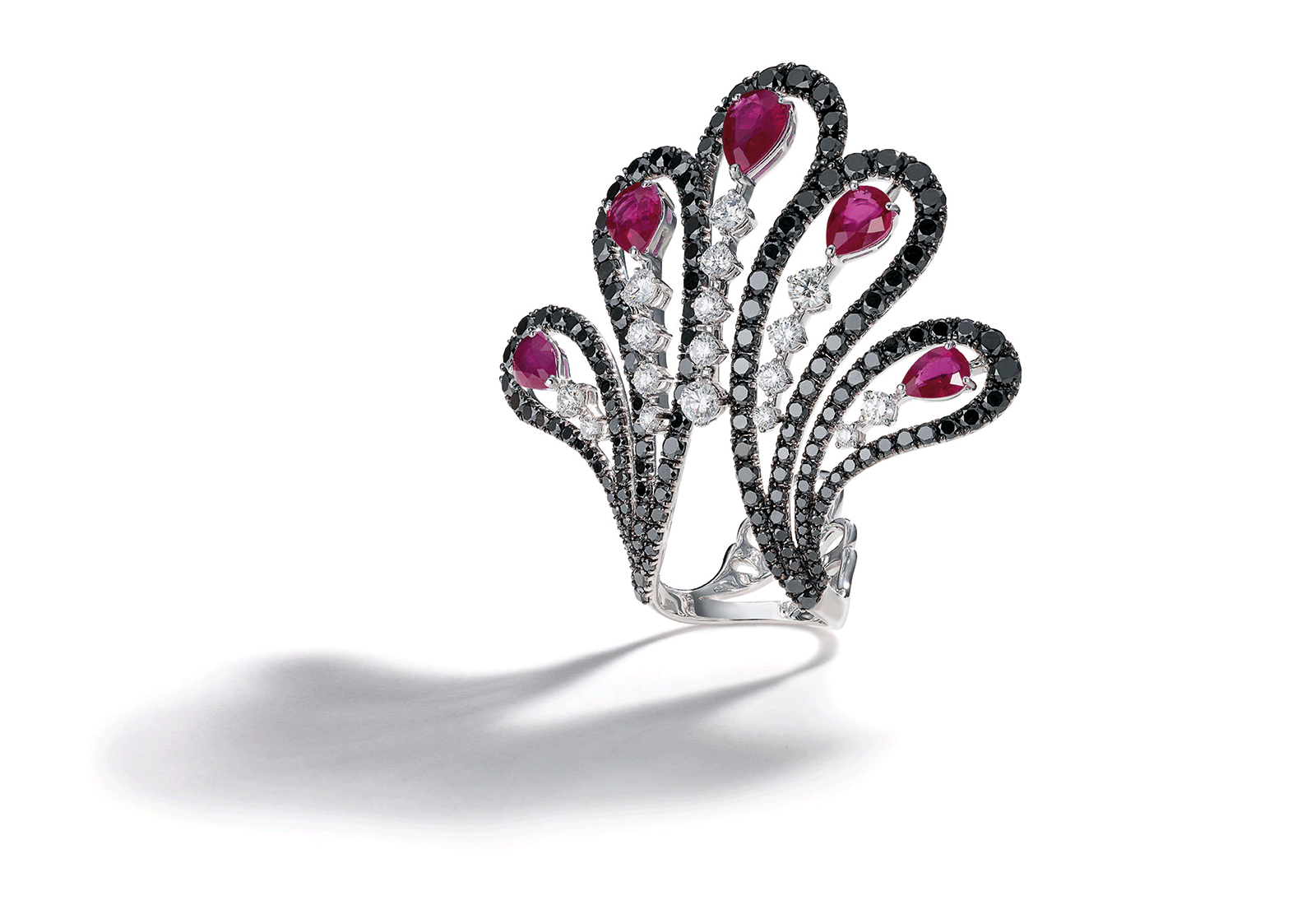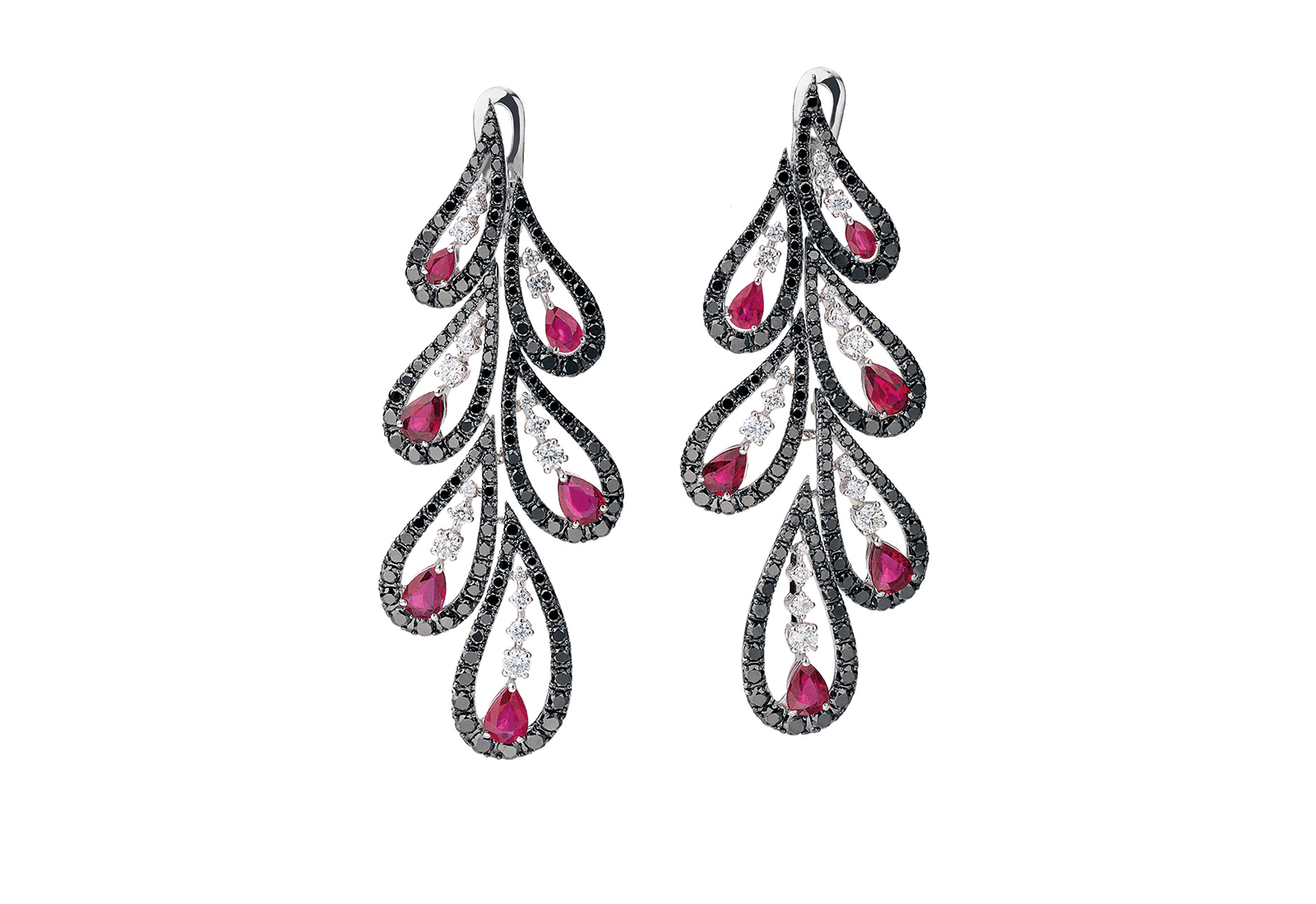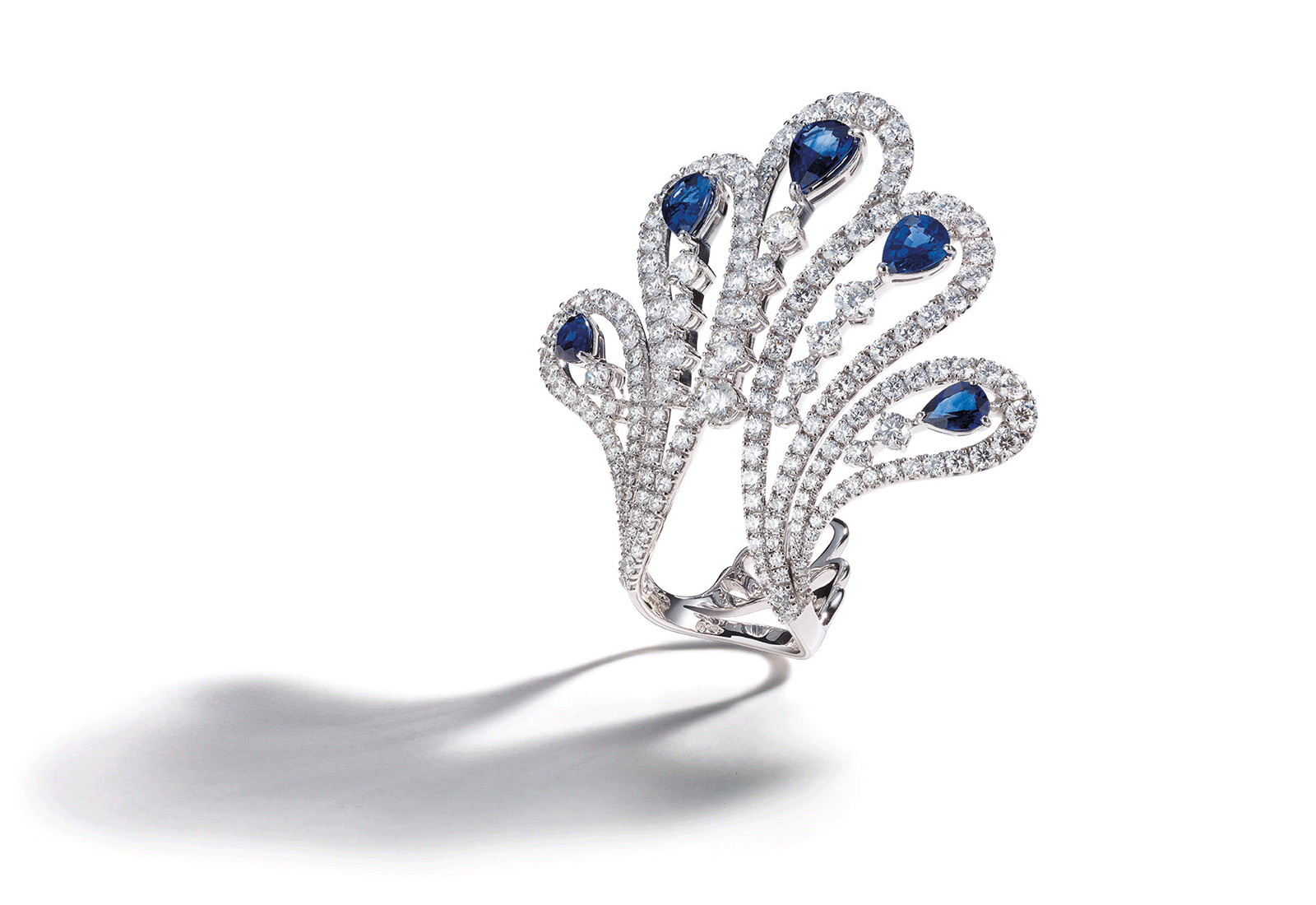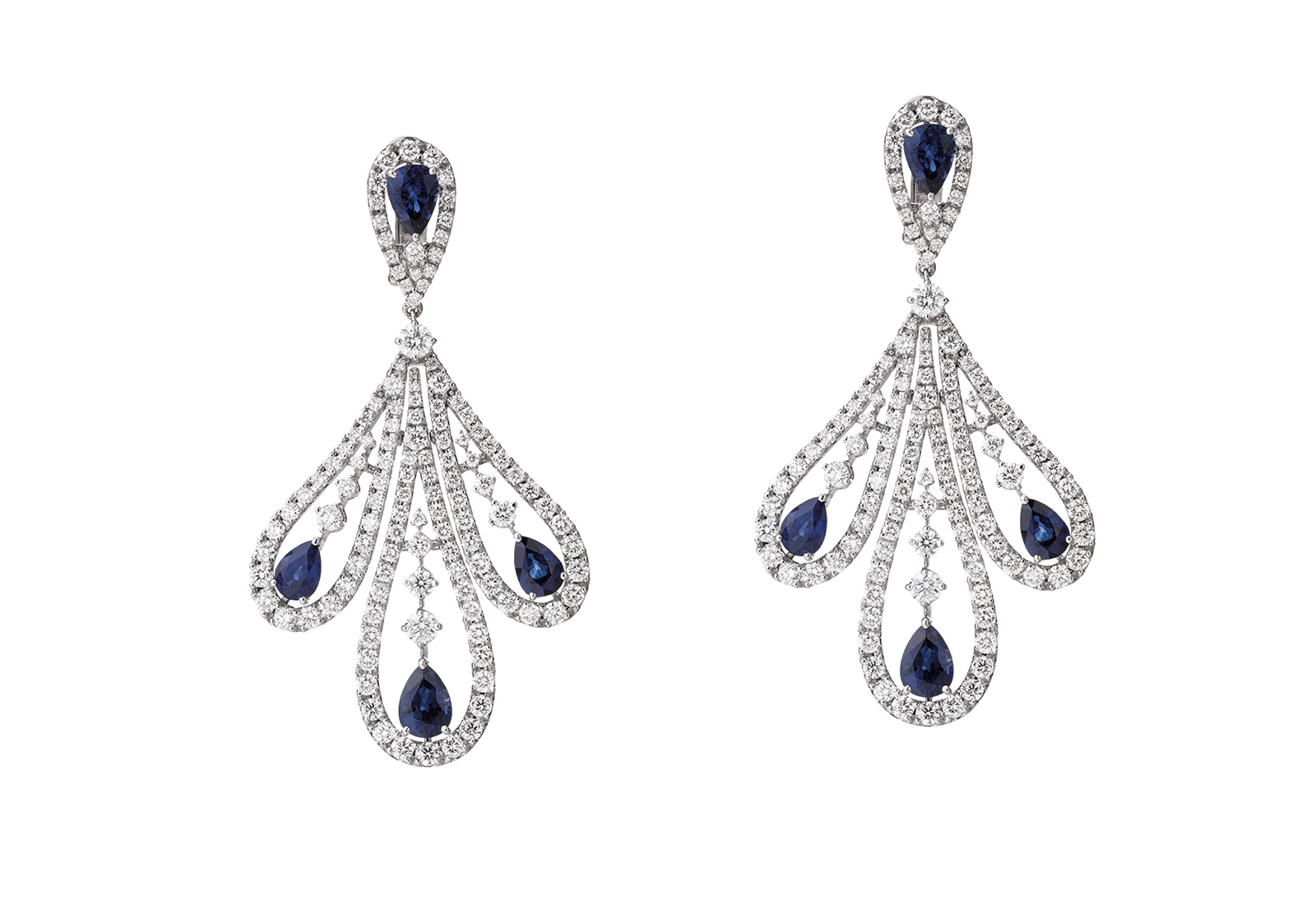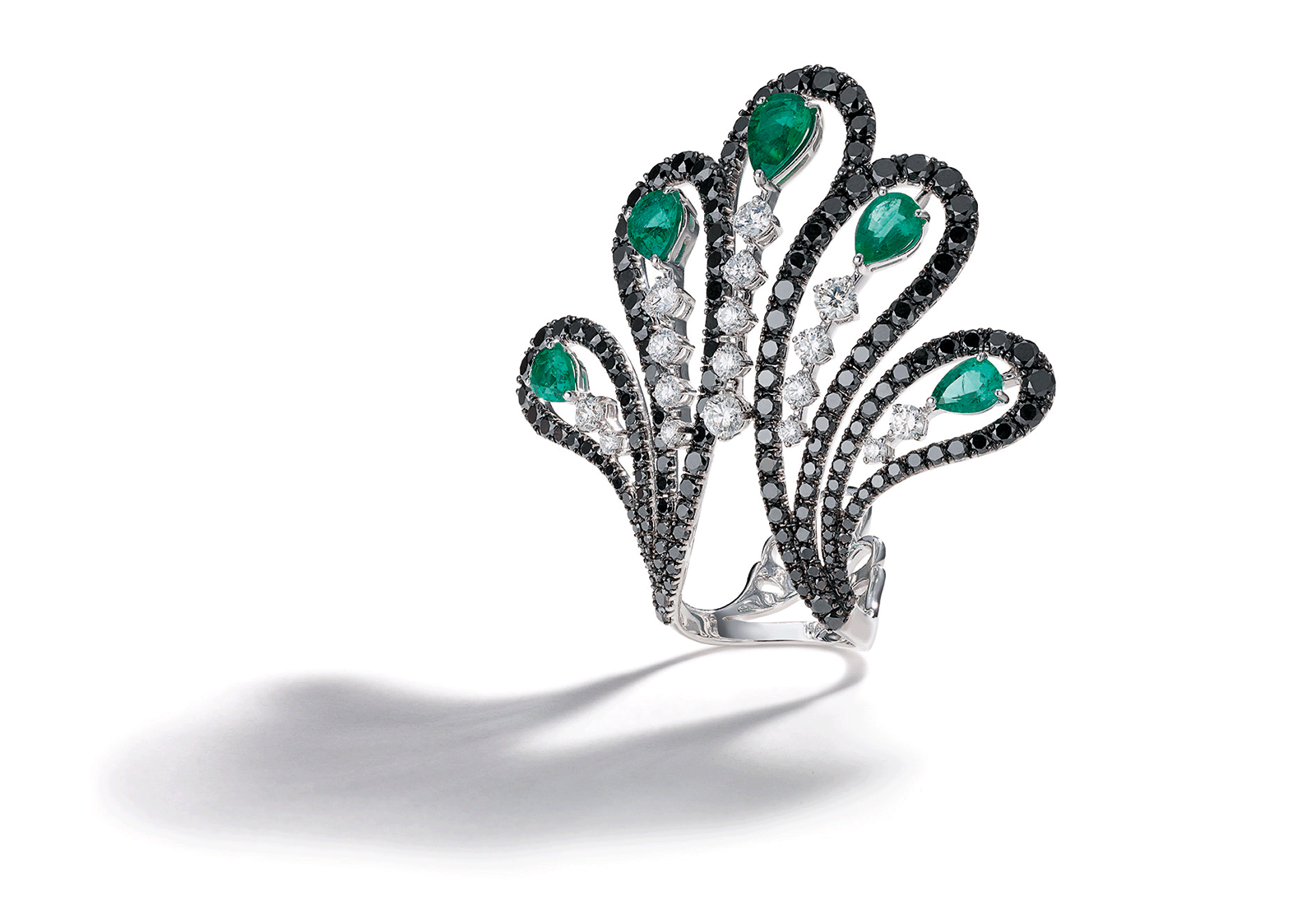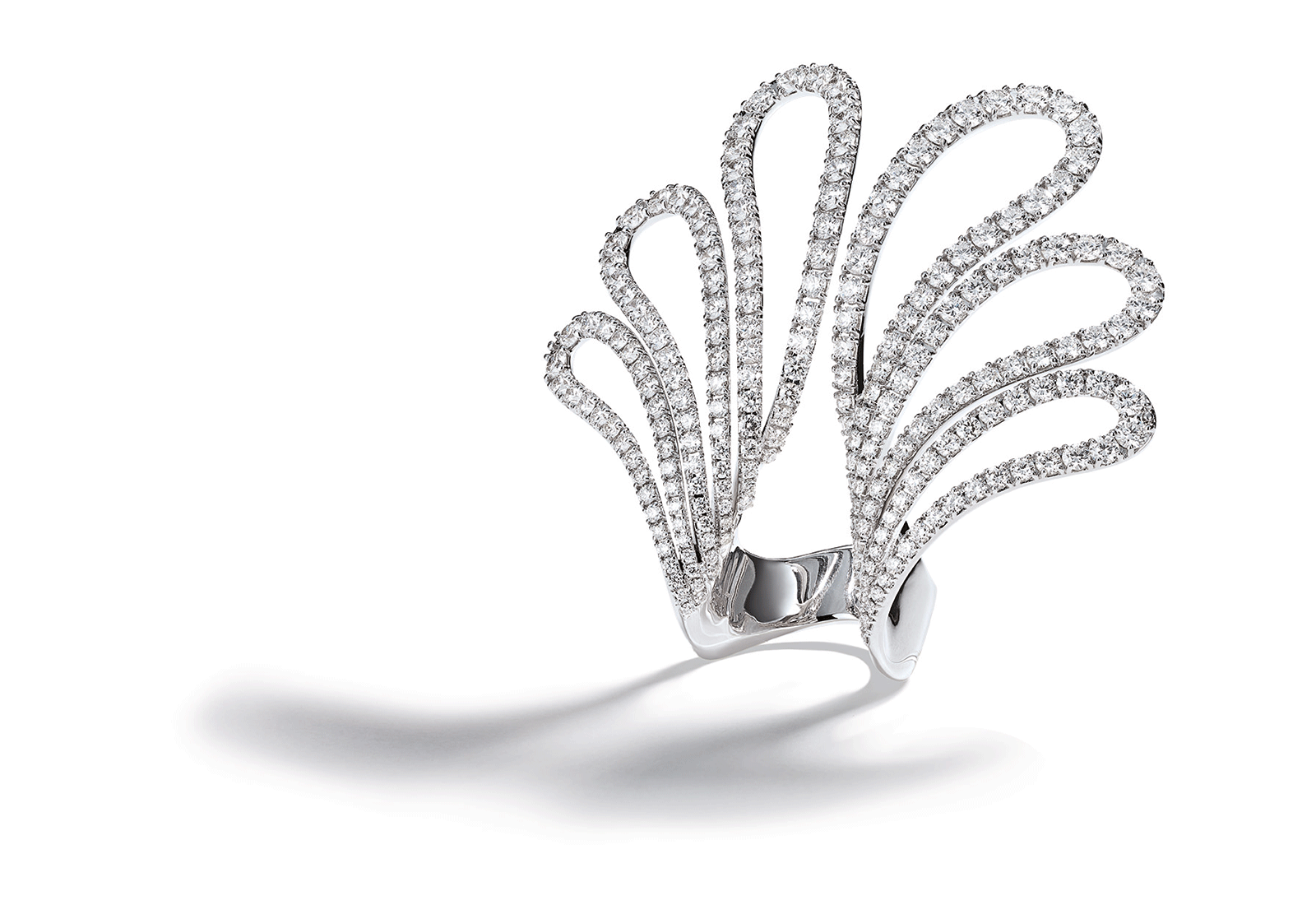 But let's return to the Vanita jewellery collection. A ring, that descends on the outside part of the palm, a bracelet dropping down like a precious lace from the wrist, a necklace, elegantly covering the lower neck and several versions of earrings made from white gold and refined stones. The pieces are produced in several different colour variations: black-white-red with black, colourless diamonds with rubies, black-white-green with diamonds and emeralds, and also black-white-blue with sapphires.
Recent trends strongly favour wearing brooches and so this year the jewellery house has included this jewellery form. Damiani brooches come in three sizes and were initially created in colourless diamonds. After, a ruby variation was added and several weeks ago a new piece was debuted in Paris with black diamonds and emeralds. Despite the fact that brooches are not the most popular jewellery items, they point to the refined taste of their owner and indicates the care with which they approach their own style through jewellery.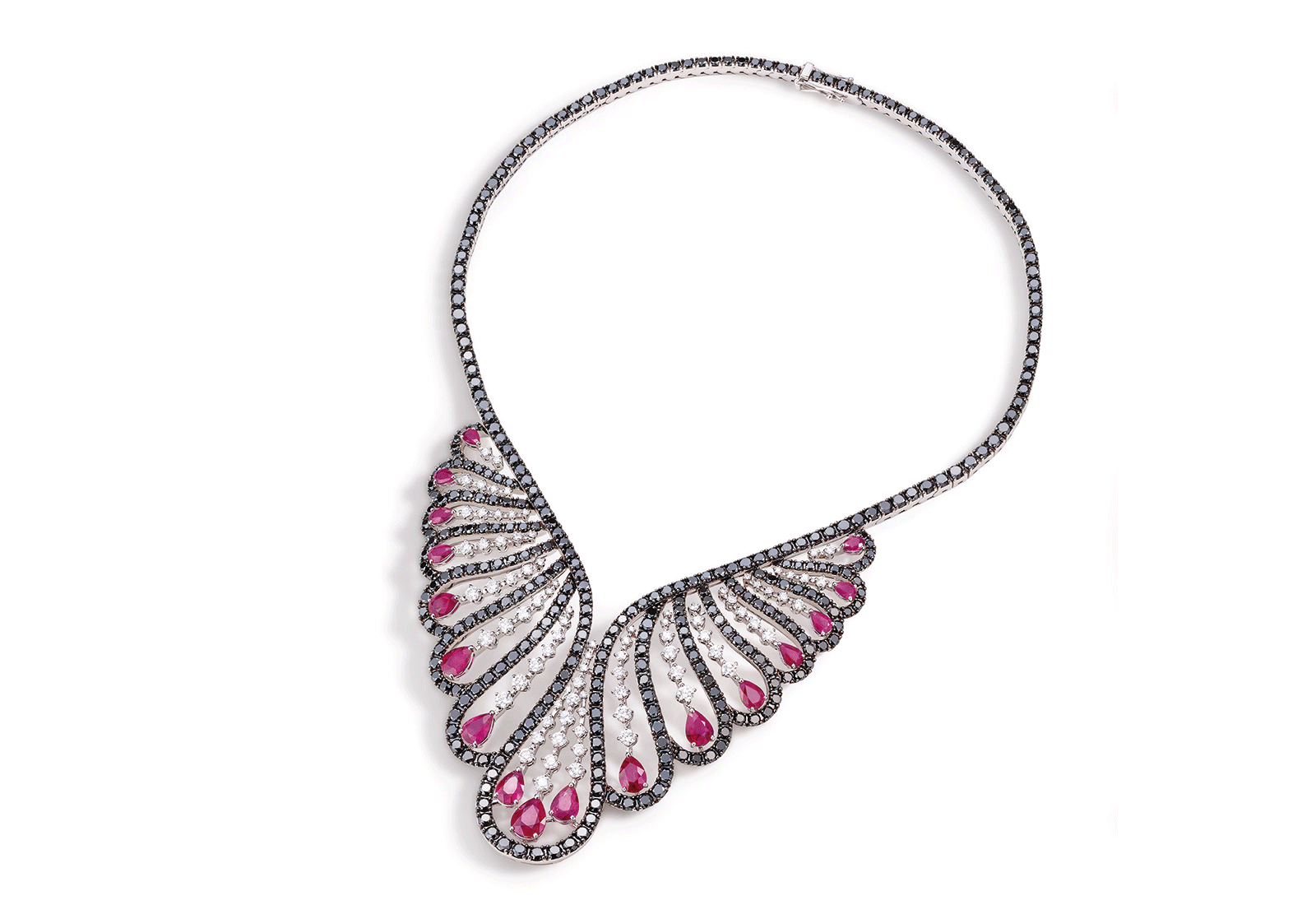 The Emozioni collection differs greatly from what was described above for it is built around beautiful gemstones and not around elements of design. Besides champagne coloured diamonds and those without a hue, the pieces are adorned with emeralds, sapphires, rubies and several other colourful stones. The jewellery house's craftsmen were faced with the task arranging marquise and brilliant-cut gem stones in the most spectacular way and setting them so that the stones' shine and beauty were as visible as possible. The result if clusters of diamonds which resemble flours with sparkling petals.
The fairly classic and timeless design allowed the jewellers to concentrate on working with metal. They managed to smelt the jewellery's base in such an artful way that the gold is barely visible beneath the diamonds set one slightly above the other. Subtle fastenings on the necklace means that the jewellery is very flexible and curves round the neck in an ideal, sparkling line. The two collections are a perfect combination of Italian jewellery craftsmanship and beautiful gemstones which Damiani plays with in brand new interpretations.