From looking at the photos you can probably already tell that Faidee specialise in jewellery made with top quality natural Burma rubies. The ruby is often called 'the red diamond' (although they are in fact more expensive than diamonds) so it is no surprise then, that pieces of Faidee jewellery are viewed as investments, designed with the most discerning clients, collectors and jewellery art aficionados in mind.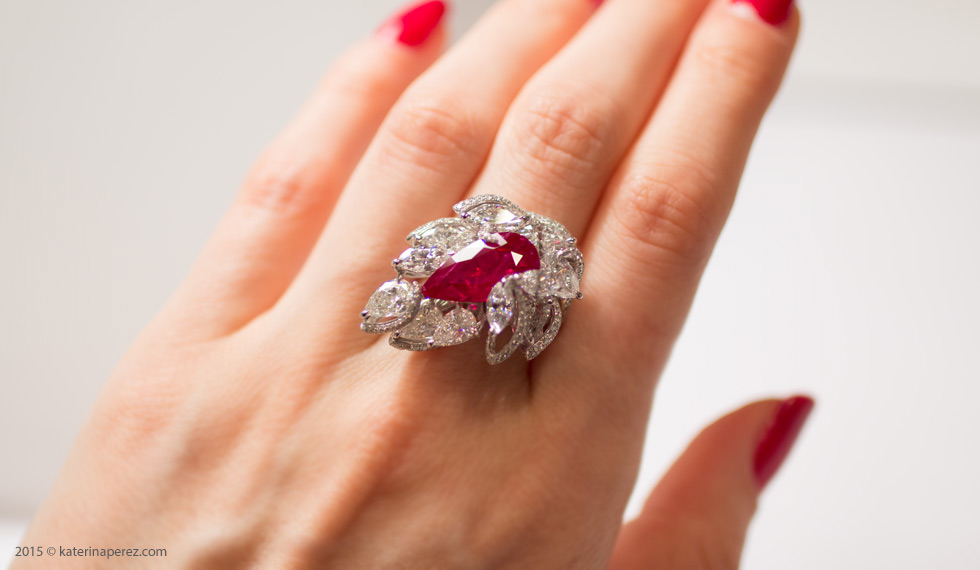 Faidee are a brand with a fascinating history. It was founded by Roop Chand Lunia, great-grandfather of Rajeev, Ravi and Rahul Lunia, who run the business today. Roop set up the company in India at the start of the 20th Century, back then not as a jeweller's but as a trader of precious stones, and adopted the negotiating skills of his father, Sujan Mal Lunia, a jeweller, to start selling Kashmiri sapphires while studying stonecutting at the same time.
Then one day a Burmese tradesman showed Roop a spectacular ruby which instantly won his heart with its alluring bright red colour. On acquiring the stone, Roop put all the knowledge he had gleaned from his father to good use and cut the stone as best he could, and the result was a perfectly shaped ruby. Unsurprisingly, the stone was sold a short time later for an excellent price, and with that Faidee was born.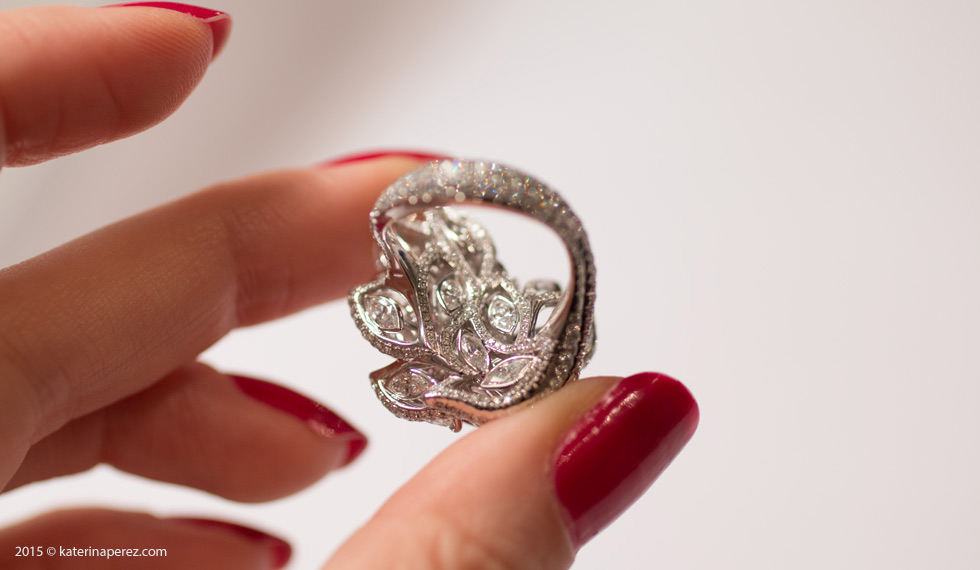 Roop's passion for finding and cutting the very best ruby specimens saw him travelling extensively in Burma, famous as the source of so-called 'pigeon blood' red rubies. The young man had a natural gift for bringing out the beauty of the stone from its rough mineral form. As the most active ruby trader of his time, he earned the title 'King of Burma Rubies'. Although most of the rubies he cut and sold, the very best examples he kept for his own collection.
Roop's great-grandson, Rajeev Lunia, has adopted his great-grandfather's passion for red corundums and today continues the family business. Having spent a fair amount of time in India, where he studied the lapidary trade and diamond grading, he developed a knack for being able to identify quality gemstones on the spot, whether they have been polished or not.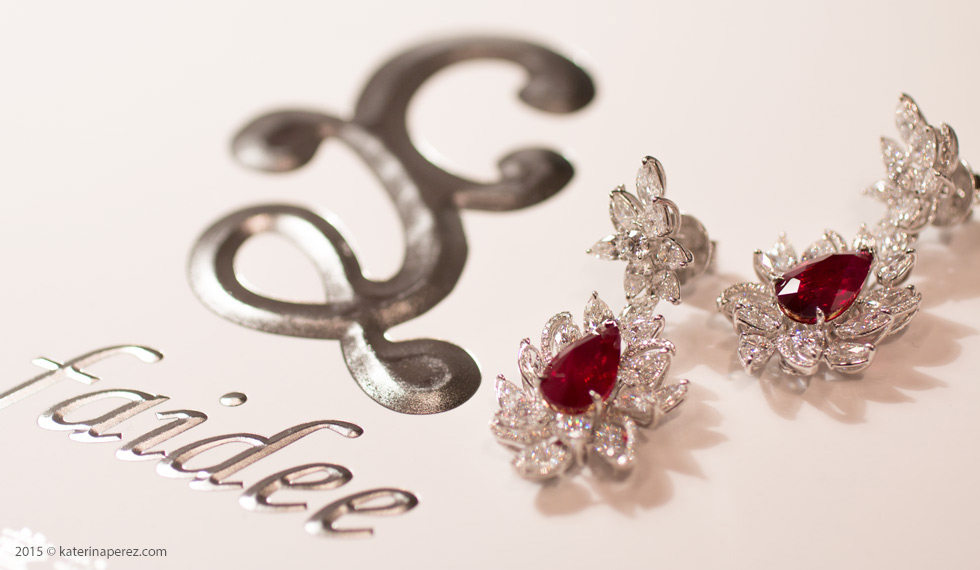 Like Roop before him, Rajeev makes sure he studies each stone before he cuts it to ensure that he realises the maximum potential of each stone at the minimum loss of material. It is exactly this sensitive approach which has brought success and recognition to Faidee as a reputable source of the very finest bright red rubies.
In 2011, fate united Ravi and Rajeev with well-known jewellery designer James W. Currens who enjoyed a great deal of award success at the AGTA Spectrum Awards. James turned out to be ideal person to create the designs Faidee's extraordinary gems deserve; his work is always perfectly balanced and he is deft at creating elegant and harmonious compositions of precious metals and stones. His jewellery creations for Faidee combine timeless and delightful designs, meticulously thought-out down to the minutest detail, with highest category precious stones. That explains why Faidee's jewellery continues to enjoy its tremendous success at auctions.