British jewellery designer Ornella Iannuzzi's majestic ring entitled 'The Uprising' won her the Gold Award. The jewel was hand carved in wax and cast in 18ct rose gold, adorned with diamonds and pearls. The judges said that Ornella's refreshingly distinctive work had real star quality. The techniques employed in the making of the ring were finely executed and included hand carving, casting, optical setting, lapping, sandblasting, engraving and polishing. Ornella spent about 200 long hours to perfect her masterpiece.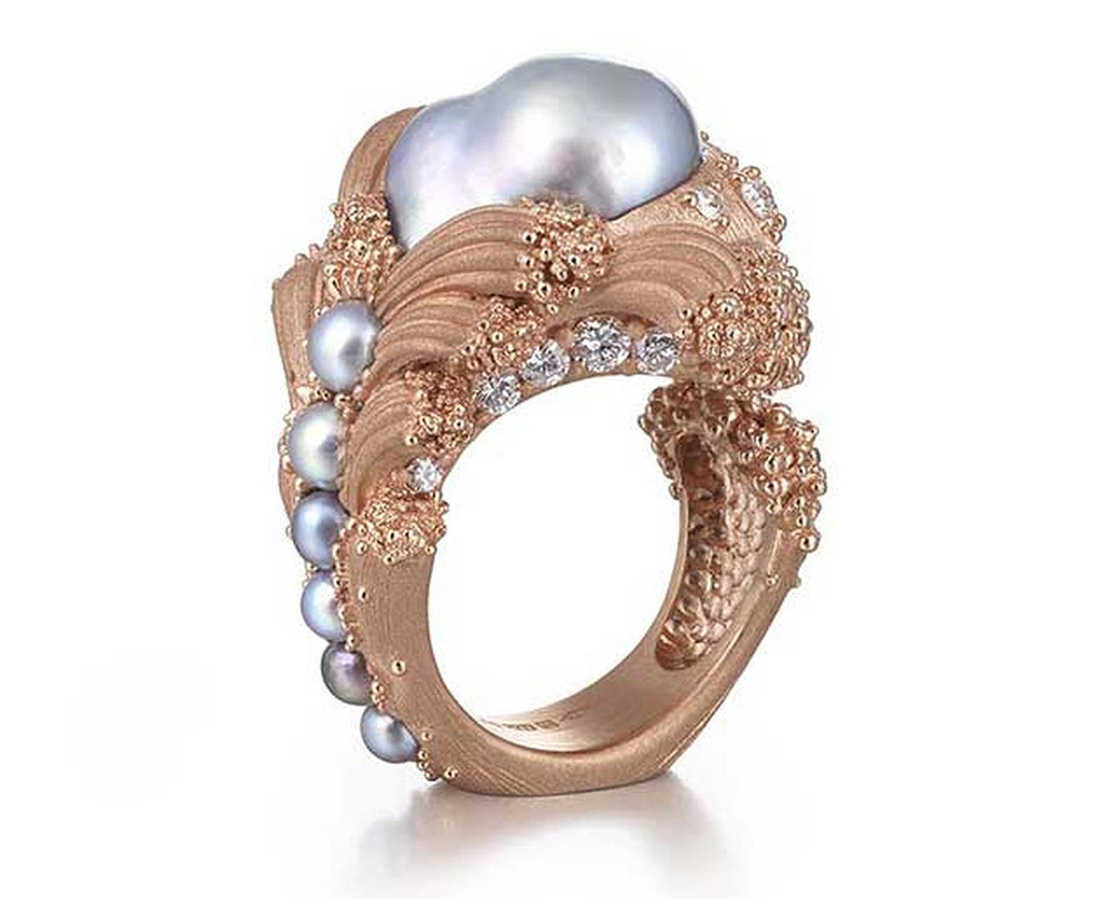 "This award is so hard to get, especially because it is the second biggest prize after the Jacques Cartier Memorial Award. You really need to be on top of the game to receive it. I am totally over the moon," said Ornella, who also won another accolade that evening – the IJL Precious Jewellery Award. "It is very rewarding for IJL to work with the GCDC to identify these fantastic designers who are creating exceptional work. Ornella is a very talented designer and well deserves the recognition that this award will give her. Our support of these Awards, complements our wider portfolio of initiatives such as KickStart, Bright Young Gems and the F Hinds competition, all of which help identify and promote the next generation of design stars," said Sam Willoughby, Event Director at IJL.
Designer Flora Bhattachary received the Silver Award for her Trillion Set Silver Gilt Rings in the Silver Section, while Amy Burton received the Silver IJL Award for her Skyline Rings – London New York and Paris – in the Precious Jewellery Section. The judges, comprising industry experts, selected the winners from among 700 entries from UK based designers and craftsmen. The award winning entries were displayed in the Exhibition Room and Foyer of Goldsmiths' Hall till March 6. Works of selected entrants' were also exhibited alongside designs by the prize winners – all of whichrepresented the standard, variety and ethos of work currently being made in the jewellery industry.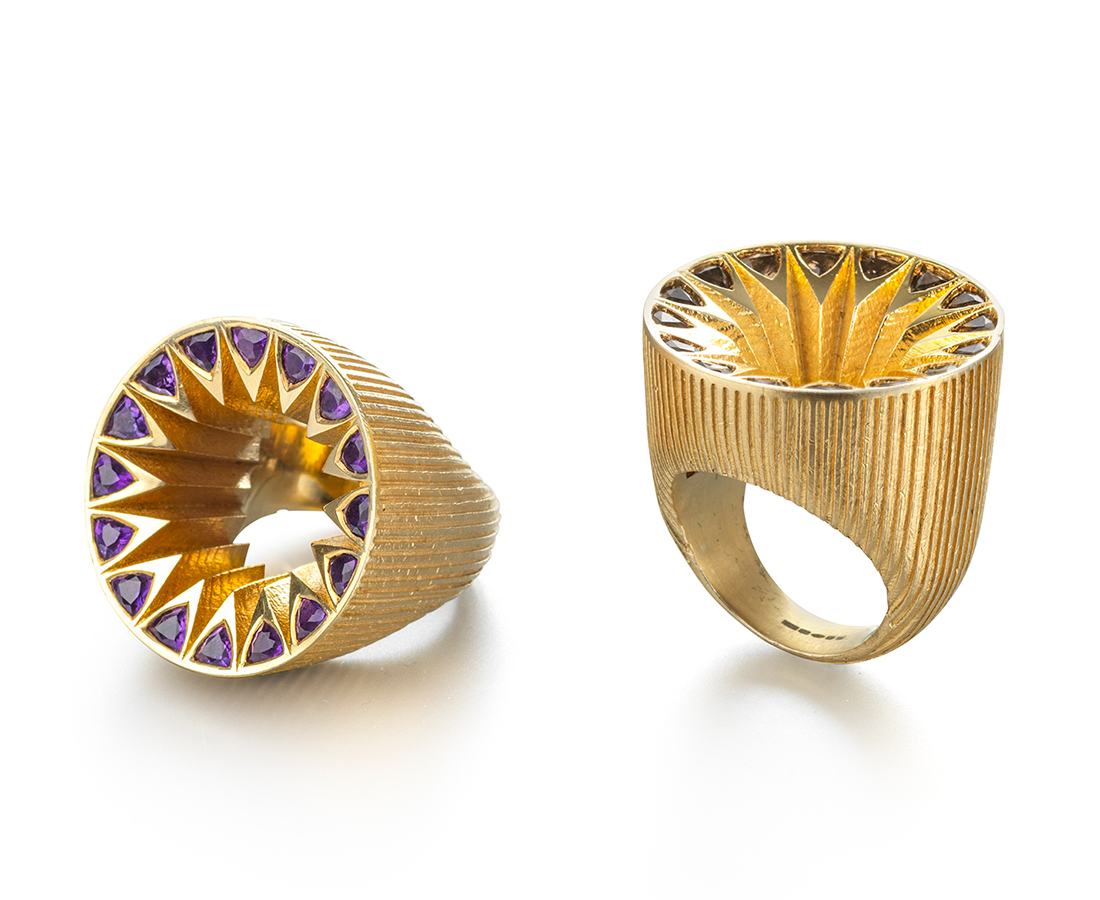 The Goldsmiths' Craft and Design Council has been promoting the pursuit of excellence in craftsmanship and design in silversmithing, goldsmithing, jewellery and allied crafts since it was founded in 1908.