"To fully protect your items for insurance purposes and ensure that you get a satisfactory replacement value should the need arise, it is advisory to do a jewellery valuation. We would all love to know that should the worse happen our treasures are accurately valued on a document which will make the claim process simpler. The onus is on the owner of the jewellery to prove the worth of his/her property in the event of submitting a claim," explains Lucia Tres from the London lab IGR London.
This independent jewellery lab (I'd go so far as to call it a boutique laboratory) deals with both the valuation of jewellery and the authentication of diamonds and precious stones. In spite of its relative youth, the company has already earned an impeccable reputation thanks to their personal approach when it comes to their clients, who include both big brands and individuals, and the documentation they provide. When getting your luxury ring, bracelet or necklace valued, who wouldn't prefer a beautiful, professionally rendered certificate which looks almost as valuable as the jewellery itself? Sure, this sort of approach to the administrative process of insurance may not be strictly necessary, but it certainly sets IGR London apart from the other labs and demonstrates their dedication to providing the best possible service.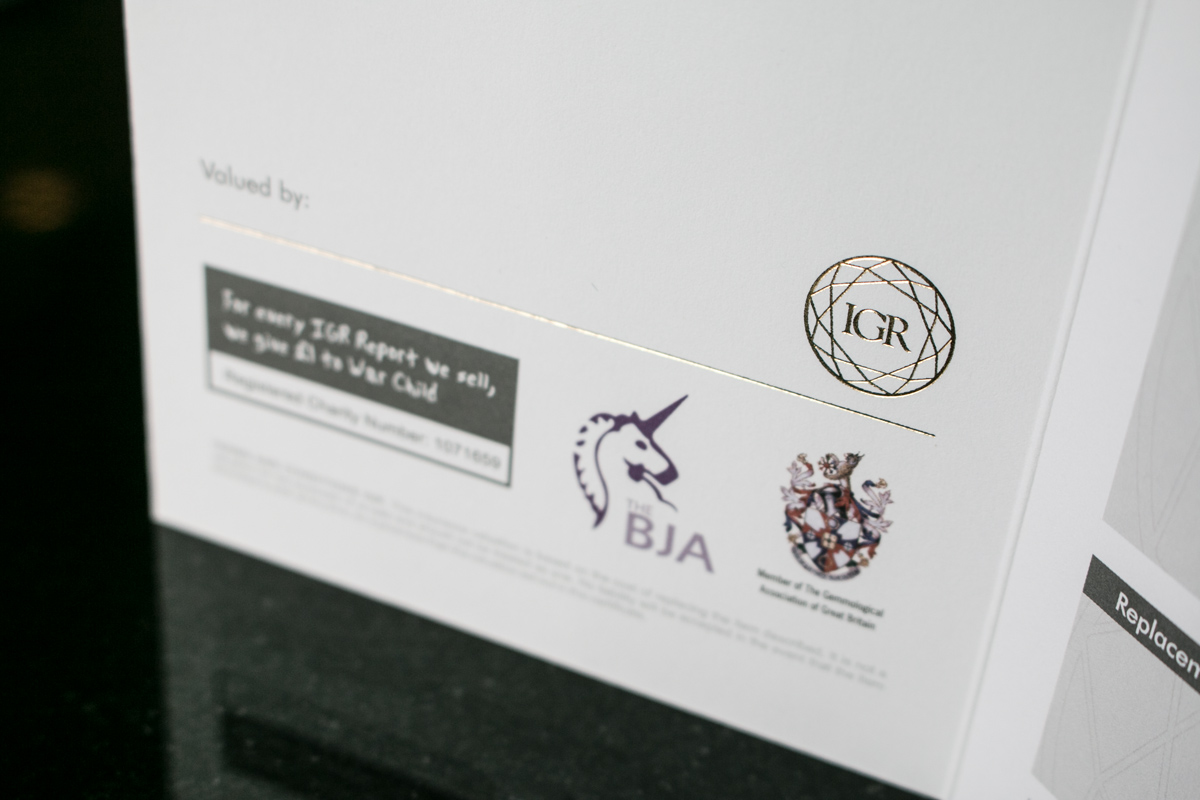 Before you send your item of jewellery off for valuation, it is recommended that you clean it and prepare a certificate for any stones it may include. But don't worry if you can't do this – the lab will deal with all of this for you. "An expert valuer will attest to the quality of the pieces as well as the design, condition which in turn make up the final value figure. Therefore, a valuation report will have a detailed description of the item, every type of gemstone will be graded and stated, the purity of the metal will also be registered. A photo of the piece is essential for easy identification," Lucia explains, holding up a certificate. The certificate will include its date of issue, the value of the jewel at the date of valuation, the signature of the valuer and the contact details of the client. As an added bonus, the lab team will clean your jewellery and return it to you with the stones and metals looking sparkling new.
Valuation is usually carried out as part of the insurance process, but plenty of clients take their jewellery to IGR London just to keep track of the fluctuation in value. It's a well-known fact that expensive goods are often used as an equivalent to money, so when someone makes a deal to buy a piece of jewellery of any kind, antique of contemporary, new or second-hand, both the buyer and the seller want to be sure that the price is adequate. "Sometimes the customer wants to get confirmation of will or loan security. We get lawyers asking us to value their clients' items for settlement purposes too," adds Lucia Tres.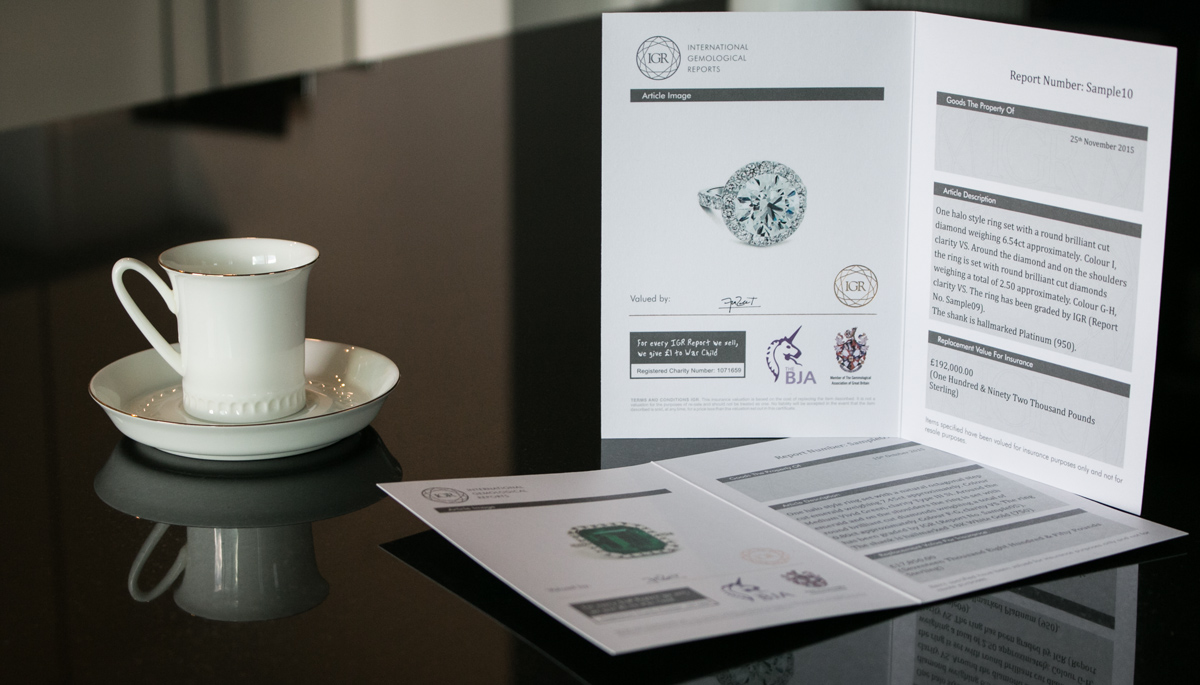 Take a look at your jewellery box and you will quickly start wondering which jewels are worth having valued and which don't need official documentation. One of the lab team members tells me: "High end jewellery, vintage and antique pieces as well as everyday items like engagement rings and watches should be professionally valued. It is important for the lady walking around with that special diamond ring to have peace of mind knowing her item has been valued accurately for her insurance. Our lab gets a lot of items with precious metals set with precious and semi-precious gems."
When you receive your certificate it is worth bearing in mind that the price you have been quoted will inevitably change over time. It is advisable to have it revalued every 3-4 years because the price of gold, diamonds and coloured precious stones grows fairly rapidly. It is also important (particularly in Europe) that the document shows the owner's current address – if it changes then you need to have it updated, which does not require you to pay the valuation service again.
You may be wondering why I chose IGR London for advice on jewellery valuation? Like other similar institutions, they employ experienced graders of precious stones, jewellery valuers and experts in buying and selling jewellery. But I like it when experts don't simply know their trade but constantly look to improve their business, and that's exactly how the team at IGR London think: they've always got their finger on the pulse of what's happening in the jewellery industry, incorporating into their service any changes, trends and new innovations in the market.