When designing his jewellery, Carl Fabergé, founder of the great jewellery house, would imbue them with an emotional significance which made the pieces capable of fascinating and entrancing anyone who crossed their path. Two famous Fabergé's masterworks are the 'Peacock' egg from 1908 and the 'Winter' egg, created in 1913; and it is in tribute to these to wonderful creations that the brand's designers have come up with two wonderful new watches, the 'Lady Compliquée Peacock' and the 'Lady Compliquée Winter'.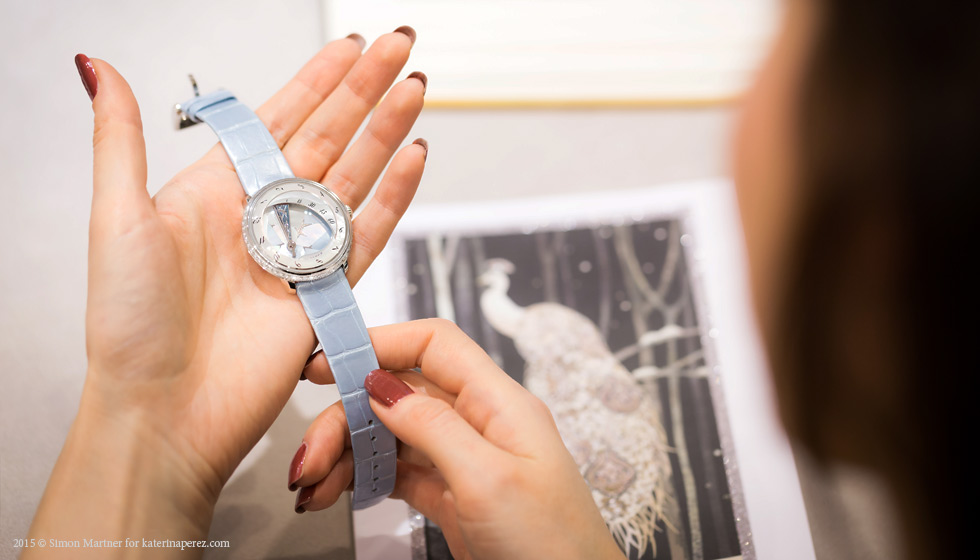 Both unique timepieces feature the same hand-wound mechanism and have a truly special feature: as they show the time, a picture unfolds. With every hour the peacock fans out its tail and the face of the 'Winter' watch slowly glazes over with hoarfrost.
The mechanism, the brainchild of independent Geneva watchmaker Agenhor, does not have hands, instead using a gradual movement of decorative elements on the display, constantly changing position in a mesmerising mechanical dance. Time takes on a new role in the 'Lady Compliquée Peacock' and 'Lady Compliquée Winter' watches, no longer just an ordinary catalogue of vanishing minutes, but visualising the elusive beauty of time.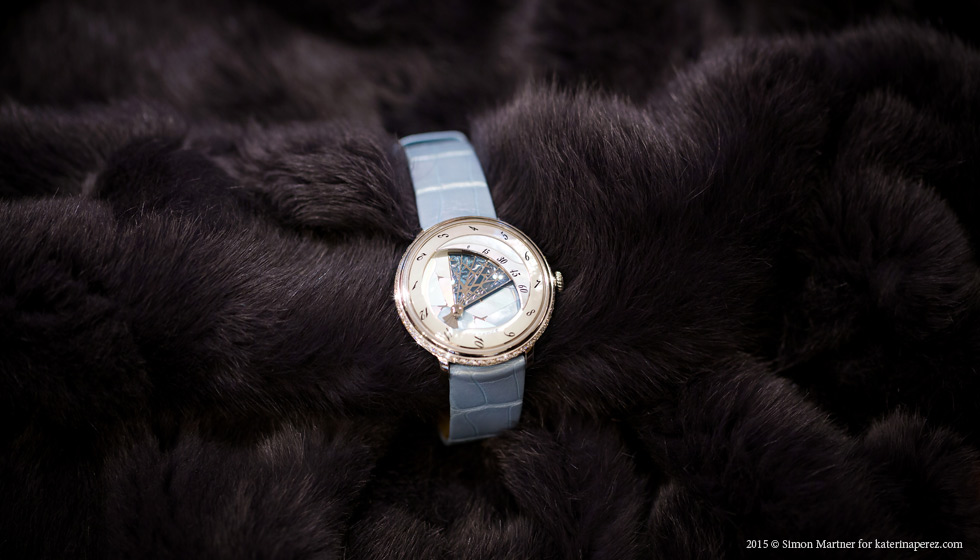 The watch face's three-dimensional design lends it an additional theatrical feel. As each hour passes, the magnificent star of the 'Peacock' watch spreads its beautiful tail, formed of five exquisitely crafted diamond-encrusted blades fixed one on top of the other. The peacock itself is made from gold and similarly achieves a three-dimensional look thanks to a series of patterned engravings, standing out boldly on a watch face dotted with Pariaba tourmalines, tsavorites and different sized white diamonds. The different stones sparkle and create innumerate beautiful reflections with their facets in the light. The rotating number dial and the crown are made from white mother-of-pearl.
The 'Lady Compliquée Winter' watch seems like a truly improbable feat of design, a mixture of ice, glass and winter light. Five blades spread out at different speeds using an AgenFAN mechanism to cover the watch face in a carpet of ice, each blade seemingly covered in shards of frost on a sky blue background.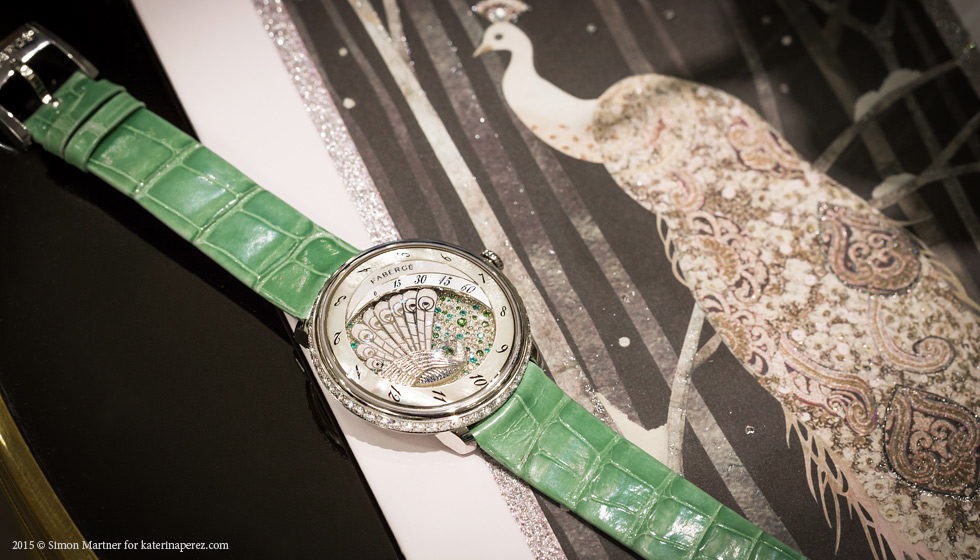 The crown, number dial and several other smaller elements of the watch are made from white mother-of-pearl, while the body identical to that of the 'Peacock' model, the platinum bezel decorated with white diamonds. The covering top and the bottom of the timepiece are made from sapphire glass through which you look in on the beautiful scene unfolding underneath.
The original designs brought to life in these watches render them truly unforgettable pieces, while the high quality of craftsmanship by the watchmakers and jewellers alike places the Lady Compliquée Haute Horlogerie collection among the very best examples of classical watch design.