The image of the majestic predator was closely associated with the late Coco Chanel, whose birthday falls on 19 August, throughout her life. As a fan of astrology, Mademoiselle Chanel believed in horoscopes and predictions, and therefore lions featured prominently in her work. Buttons, embroidery, buckles and, of course, jewellery – the lion's noble face can be found in many of Mademoiselle's creations, as well as in the modern collections of Chanel, which pay tribute to its founder. The largest high jewellery collection dedicated to Mademoiselle Chanel's favourite big cat was called Sous Le Signe du Lion, which launched in 2013. Decorated with monochrome diamonds and shiny beryls, intricate details and prominent volumes, there was such a variety of precious interpretations that there was more than enough for a whole pride of lions.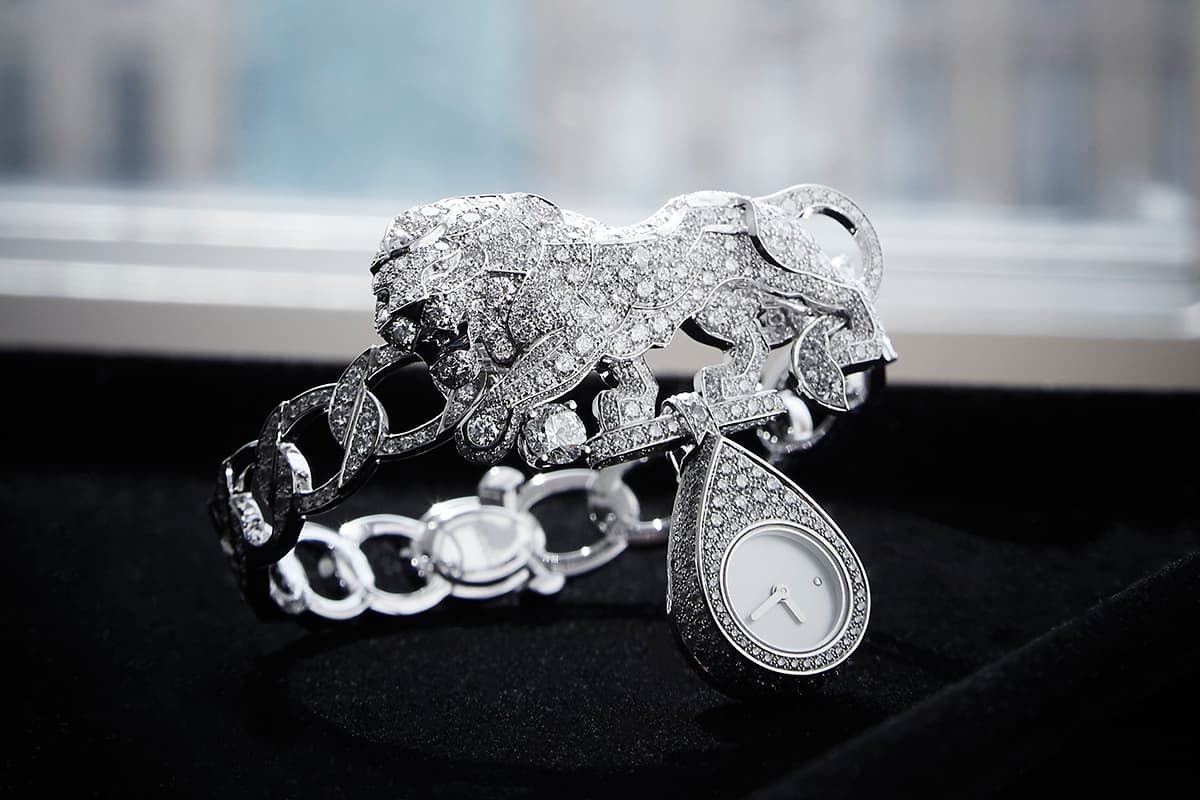 Mademoiselle even attributed some of the king of beasts' infamous traits to herself: "I am a lioness and, like a lion, I protract my claws in defence. But, believe me, when I attack, I suffer more than when they attack me," she once said.
Another collection, The Chanel Lion, was released by the Maison in 2018 and brought together 53 pieces of jewellery and watchmaking. One of the most impressive pieces is the legendary transformable necklace in 18 carat white and yellow gold, set with a single 30.19 carat yellow diamond and over 1,200 colourless diamonds.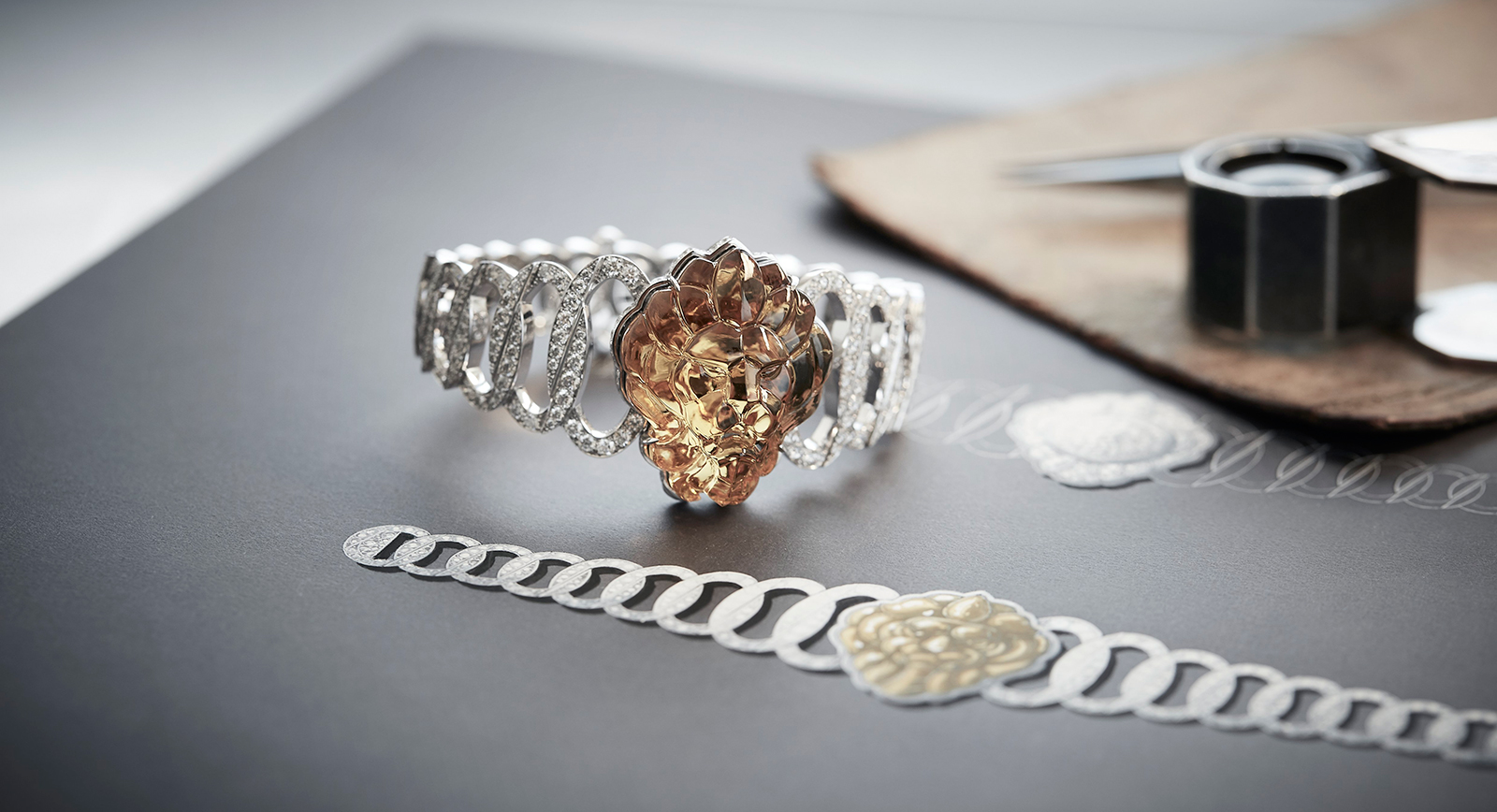 Maison Van Cleef & Arpels has also, through the years, translated this formidable predator in a number of cute brooches that are crafted to make even the most serious person smile. Featuring a tousled lion cub with emerald eyes, the Lion Ebouriffé gold brooch, which dates from the 1960s, has been recreated a number of times and repeatedly appeared at auction sales at Christie's, Phillips and Artcurial. The same cute "baby", made of gold and tiger's eye, has entered the modern animalistic collection of brooches called Lucky Animals.
The king of beasts has also been immortalised by Van Cleef & Arpels on the dial of the Lady Arpels Zodiac Lumineux Leo watch from the Poetic Complications collection. The enamelled blue dial bears a relief image of a lion in yellow gold with transparent orange and yellow enamel over silver foil, with its luxuriant mane comprised of round-cut yellow sapphires and spessartines and the lion's eye formed of a single round-cut blue sapphire. "The lion is a sign of fire, traditionally associated with greatness, courage and generosity," reads the description of this timepiece on the Van Cleef & Arpels website.
Perhaps one of the most famous lion jewellery pieces is a David Webb bracelet. This is largely thanks to the renown of the Hollywood actress Elizabeth Taylor, who had a particular passion for the American jeweller's work. The twisted ruby strand bracelet, adorned with a diamond lion's head with emeralds and gold accents, was inspired by David Webb's 1965 double-headed predator necklace.
Gucci's lions from last year's Hortus Deliciarum (Garden of Delights) high jewellery collection also stand out for their memorable designs. They invariably hold their prey in their teeth – an intensely coloured gem whose radiance is intensified against a backdrop of monochrome gold. "The lion has become a symbol of Gucci. The animal's image is actively used in the creation of models as a testament to the company's respect for wild animals and nature," Gucci representatives assure. And these are not just empty words: the Maison guarantees compliance with the standards of social and environmental responsibility, both within the company and by those operating throughout its supply chains.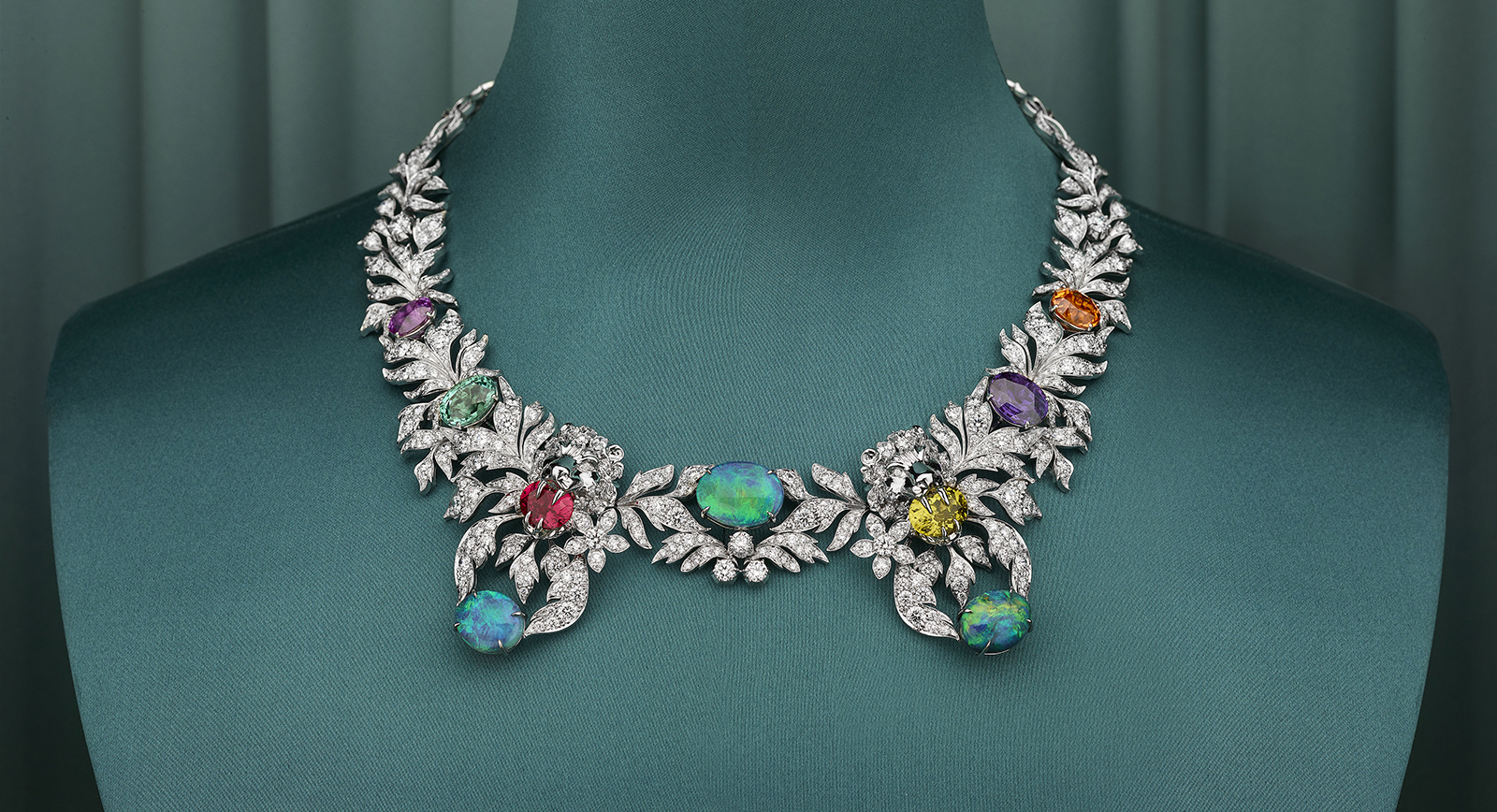 Canadian jeweller Nick Koss has also dedicated a whole collection to these beautiful predators under his Volund brand. The Lions collection includes a pendant with yellow sapphires and diamonds, a bracelet with two emerald-eyed lions staring proudly at each other, drop earrings with pearls and cufflinks. Made in the art deco style, they convey the grandeur and power of this animal, whose mane is very clearly transformed into a crown.
Inspired by the grace and elegance of these savannah dwellers, the pendant lions in Stenzhorn's WildLife collection also boast outstanding manes. The founder of the company, Klaus Stenzhorn, saw these magnificent animals on a trip to Africa and subsequently decided to recreate them in diamonds and yellow and orange sapphires, conveying the impressive strength and grace of these majestic animals.
Tiffany & Co. has always had a close relationship with nature and long supported wildlife conservation initiatives. As part of its commitment to protecting the planet, the brand launched the Tiffany Save the Wild collection in 2017. Featuring lions, rhinos and elephants, 100% of the profits from the collection are donated to the Wildlife Conservation Network. Over the past three years, Tiffany has raised over US$8 million from the sale of Tiffany Save the Wild jewellery, which includes charms, pendants, brooches and desktop objects in the shape of wild animals made of silver and gold, some of which are decorated with diamonds.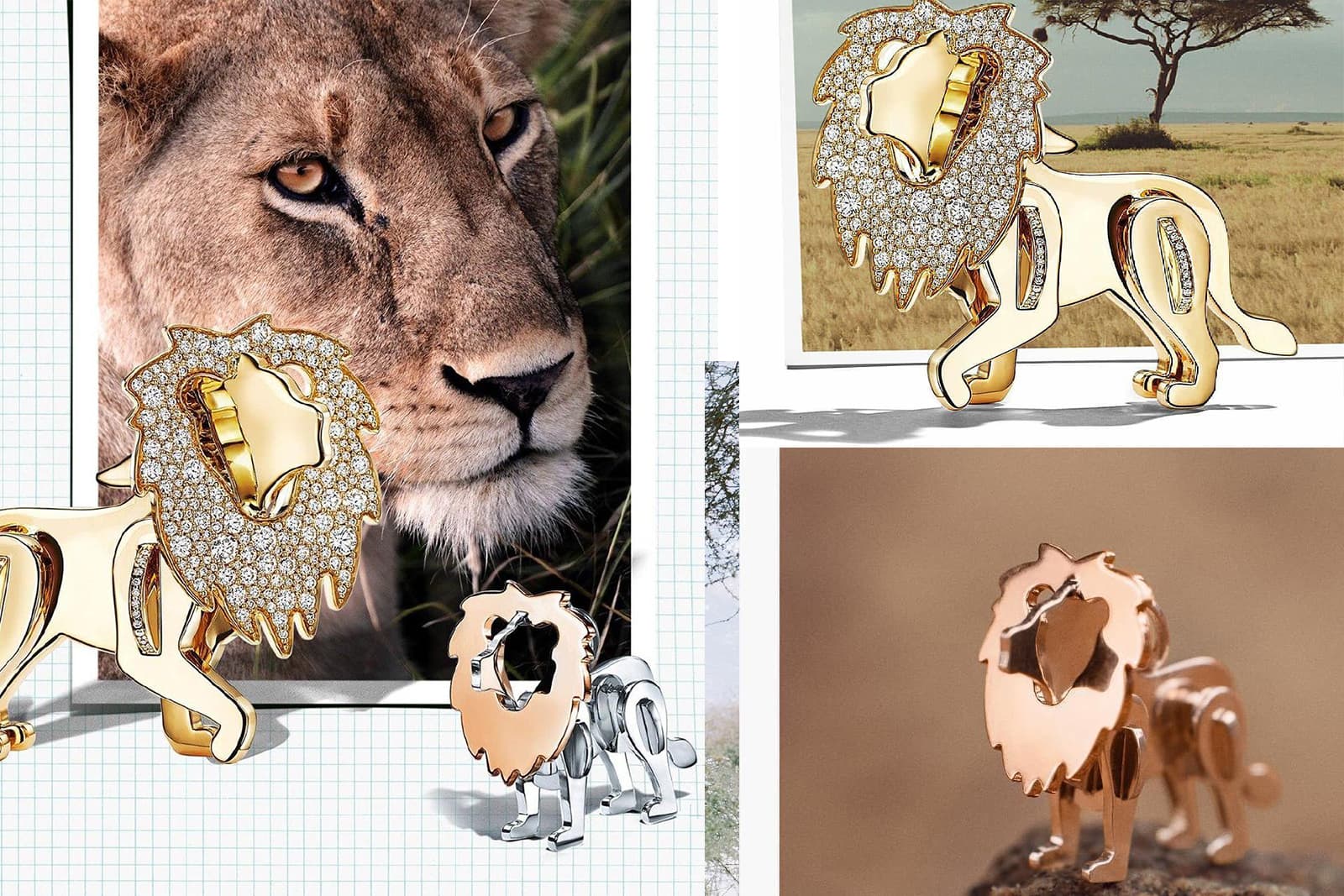 It us clear that every jeweller views this wild cat in his or her own way, capturing the many facets of a lion's personality. Roberto Coin captures the ferociousness of an attacking lion in a dramatic ring from his Animalier collection while Chaumet paints an altogether more serene picture with its graceful sapphire-studded brooch depicts a lion stretching lazily forwards, his tail crowned with a pear-shaped diamond.
These diverse bejewelled creatures all reflect one of the characteristic features of this zodiac sign. Take a closer look at them and, if you are a Leo, perhaps you will recognise some of your own traits.